2021 was an exciting year for us here at the Grimoire, marking our first full year of providing extensive coverage. The page was able to check out some of the biggest film festivals in the world, allowing us to check out many films in advance of their domestic release.
We decided to take a look back over the year and present our favorite, highest rated films along with a few personal picks from the many contributors at the page. A big thanks to all the readers, we are looking forward to see what 2022 brings to the Grimoire!
Luzifer by Peter Brunner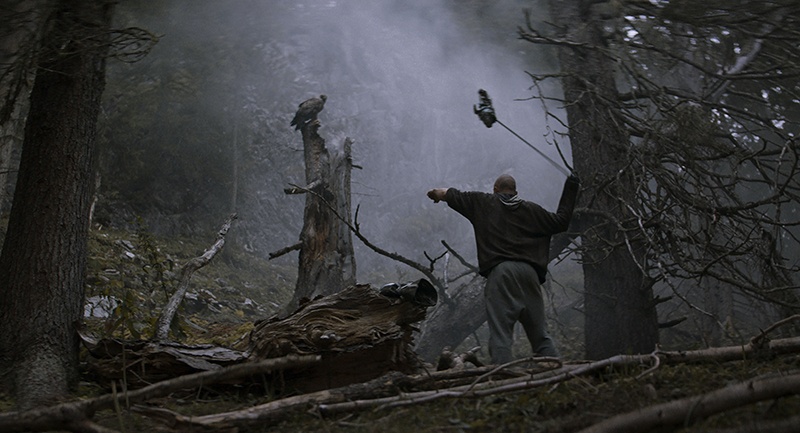 Deeply engrossing and tragically beautiful, Luzifer is a powerful piece of cinema that begs for a wider audience. Sadly, with the current state of A24-esque productions being considered the peak of arthouse cinema among the masses, productions like this seem more likely to get lost in the hype of other films making the rounds at festival season. Make no mistake, Luzifer is a beautifully realized experience that deserves similar accolades from the 'A24 vibes' crowd – give this one a shot.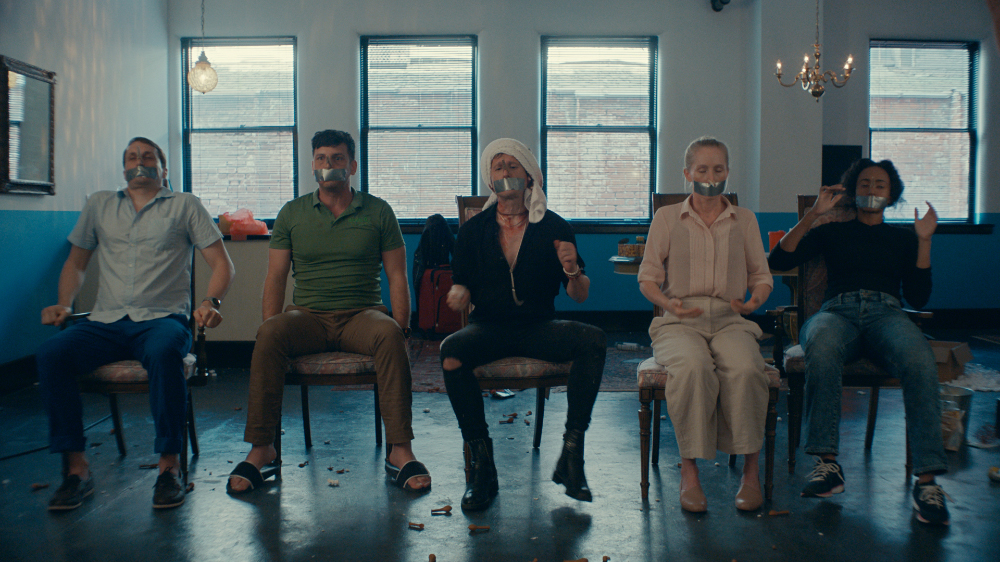 Macabre and whimsy are perfectly balanced in Stanleyville, with the visuals and all aspects of production working hard to do so. Rich pastels fill a life diorama-adjacent setting, and the space looks more like a church rectory or community center than the abandoned warehouse or elaborate playing fields you would imagine, thus presenting a juxtaposition between the setting and the events taking place. The music is wonderfully suited to the harebrained antics of the characters, but still adds an edge of tension.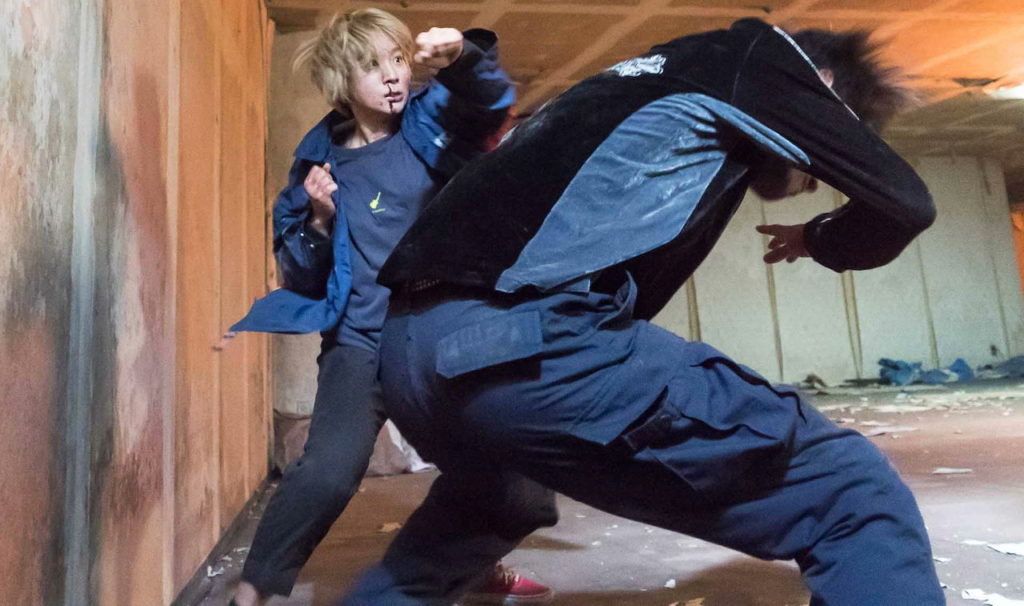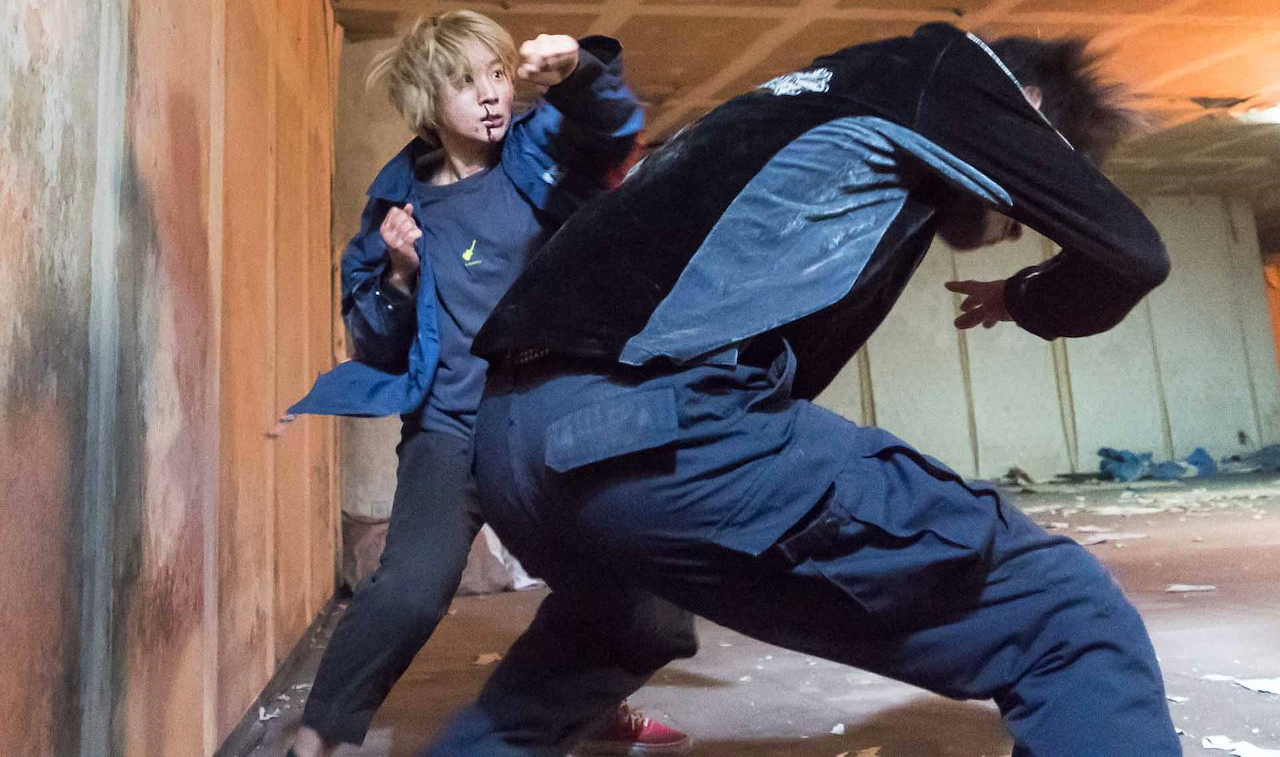 Yugo Sakamoto will definitely be on my radar as a director to follow, but I can't wait to see what the stars of Baby Assassins do next. I am still blown away by just how much charisma Takaishi and Izawa have on screen and their chemistry together feels so natural. Personally, I would love to see these characters again in new stories as the possibilities for this duo are endless. This film is an absolute must-see for fans of action comedies, but martial arts enthusiasts will want to pay close attention to Saori Izawa as she is definitely a rising star. Overall, Baby Assassins is an incredibly heartfelt action comedy that will be sure to become a cult classic.
Sometimes you luck into a genre film so good that you feel the need to champion it, to place your hopes in it to reach the hearts and minds of many and call it the next great leap forward. Chi Zhang's Annular Eclipse, a Chinese cyberpunk actioner with lofty aspirations and many qualities, feels like a breath of fresh air for sci-fi and Asian cinema, a lot like Bong Joon-Ho's Snowpiercer felt almost a decade ago.
If you're willing to give a "family movie" with real scares a chance, let Nightbooks be the one you choose. It is one of my favorite movies to date, and I was surprised how many of my favorite features I could check off the list. For aesthetics, heart, and more, give it a shot. You won't be disappointed.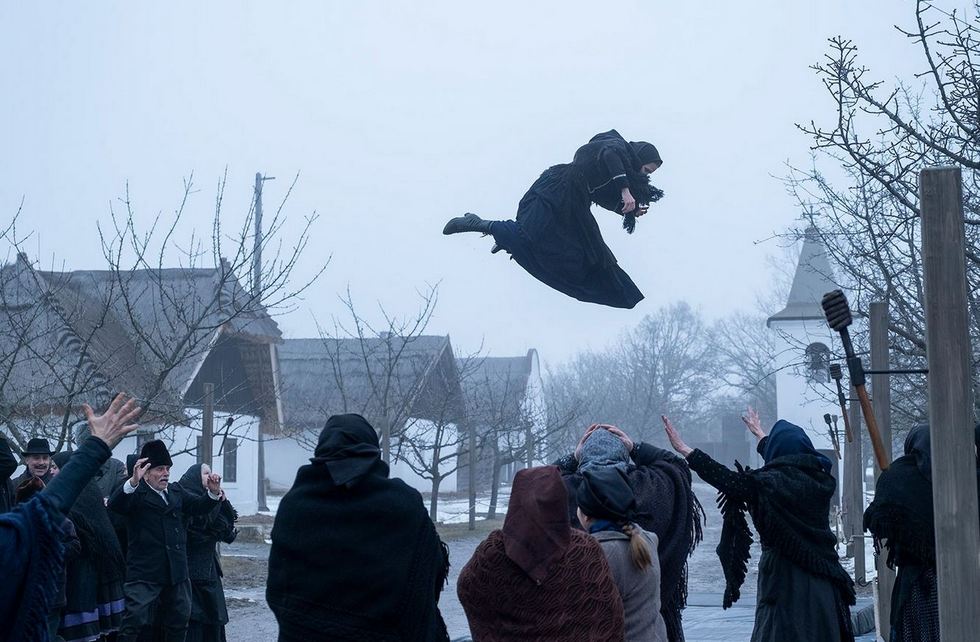 Post Mortem is a period piece with award-winning costumes and sets, and the scares are designed to align with the times. These are not high-quality CGI spectacles, however, because those would not fit the more archaic aesthetic to cause a particular dissonance. Bergendy's careful scripting, combined with Nagy's phenomenal camerawork, blend to become an unforgettable horror film that is sure to win major awards. It is nominated for the Best International Feature Film in the 2022 Academy Awards and has rated 100% on Rotten Tomatoes.
When the Screaming Starts is certainly praiseworthy – think The Rise of Leslie Vernon collides with Hot Fuzz to get a sense of what you are in for. Additionally, the darker themes are ever present and allow for a deeper experience for those more discerning viewers. Essentially, When the Screaming Starts is witty, worryingly accurate, and a riotous experience – it may be the breakout comedic gem of the year.
Midnight by Kwon Oh-seung
South Korean cinema has carved out an incredible niche releasing thrillers tinged with a deliciously dark tone. From brutal revenge-fueled classics like Old Boy to soul-destroying crime thrillers often focused on serial killers like I Saw the Devil, these films have made a noticed and beloved impact on the genre that is here to stay. Kwon Oh-seung's debut feature Midnight is poised to stand as the next great entry in a long line of beloved thrillers. Written and directed by Oh-seung, the film makes for an incredible first outing that shows complete mastery of the subtle craft needed to carefully compose this style of movie. If you love its contemporaries, then this is one movie to immediately seek out.
Censor by Prano Bailey-Bond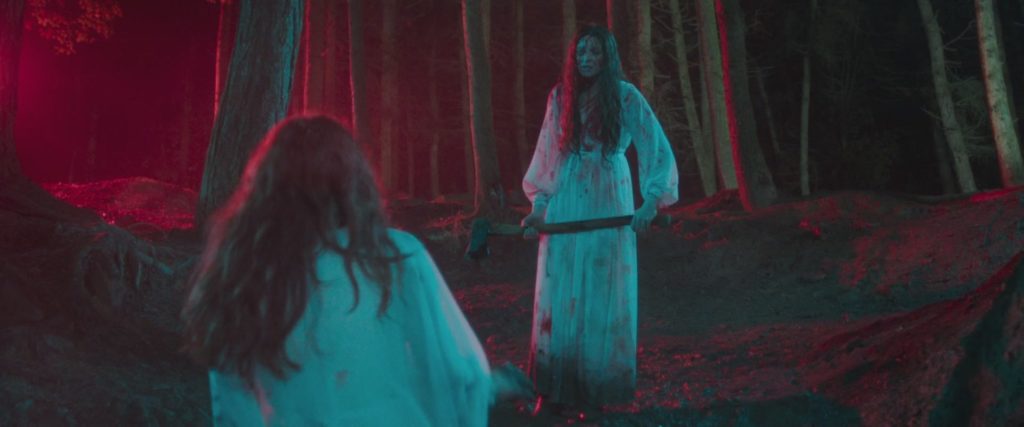 Censor is beautifully in-depth, cleverly shot and palpably creepy. The moments of explicit violence are perhaps the least scary sections, often so over-the-top that they begin to resemble the low-budget high-gore video nasties that this film tangentially studies. It deals with the dark urges we all have, and the ability of the mind to edit out trauma like we edit out the unacceptable parts of a film.
Séance by Simon Barrett
Seance was a pleasant surprise of a slasher flick that has an entertaining cast and a capable final girl. Atmosphere trumps gore but there's still enough blood to spill by the time the credits roll.
The Guest Room is riveting from start to finish and culminates to a shocking and unforeseen climax that will leave the viewer stunned and awed. Who is this stranger, whose timely arrival interrupted a suicide in progress? How does he know so much about Stella and her husband? What secrets are they hiding? This movie is perfect for the spooky season and is highly recommended by this reviewer. This Italian gem is certainly worth the watch, it will appeal to horror cinema connoisseurs and the general public alike.
She Will by Charlotte Colbert
I have been lucky enough to be able to see some absolutely wonderful films at Fantastic Fest 2021, but She Will was definitely the biggest surprise for me and was my favorite film of the festival. She Will is Charlotte Colbert's debut film, but with an opener that is this strong, I cannot wait to see what she does next.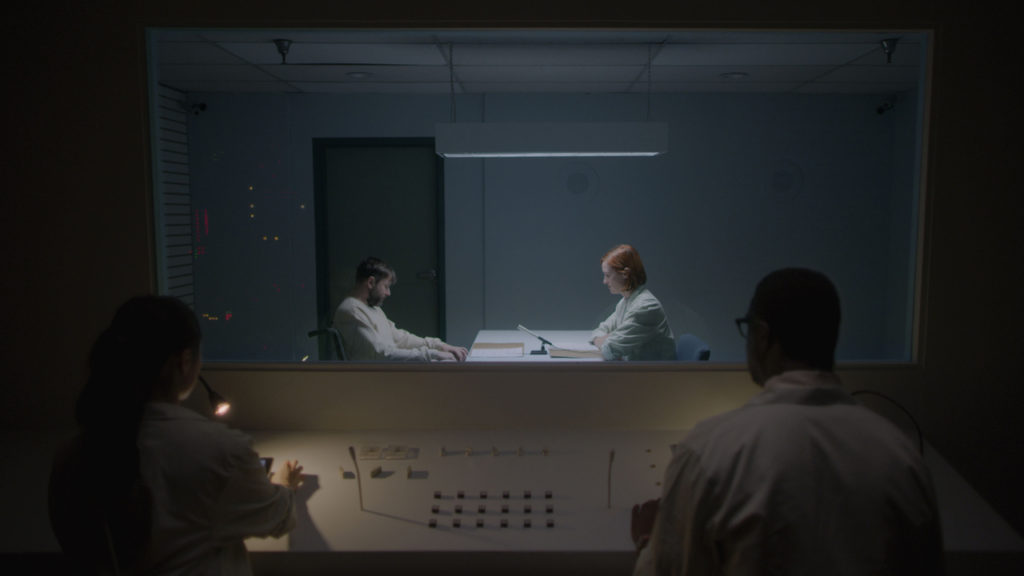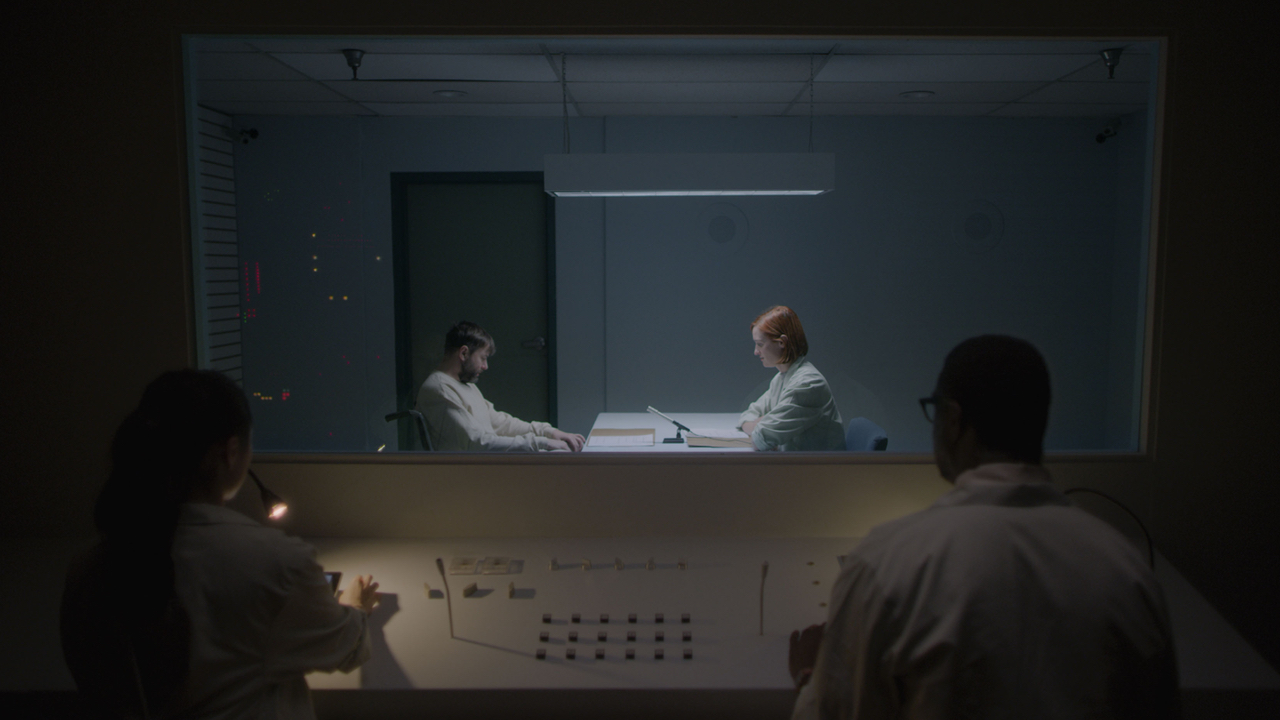 Rob Schroeder delivers one incredible directorial debut with this aesthetically lush and deliciously convoluted mystery box film. After his car breaks down during a storm, our protagonist Glen (Vincent Kartheiser) seeks shelter at the nearby home of married couple Art (Bob Stephenson) and Cyndi (Chelsea Lopez). This strange encounter sets into motion a series of increasingly absurd events while crossing over with the lives of several other characters that, at first, are seemingly unrelated. This includes Katie (Rainey Qualley) who has become pregnant after her affair with a prominent senator seeking reelection and Shannon (Breeda Wool) who has started working at a cryptic research facility. The plot rapidly shifts between these various narratives plunging viewers into a disorienting maze with little sense of time.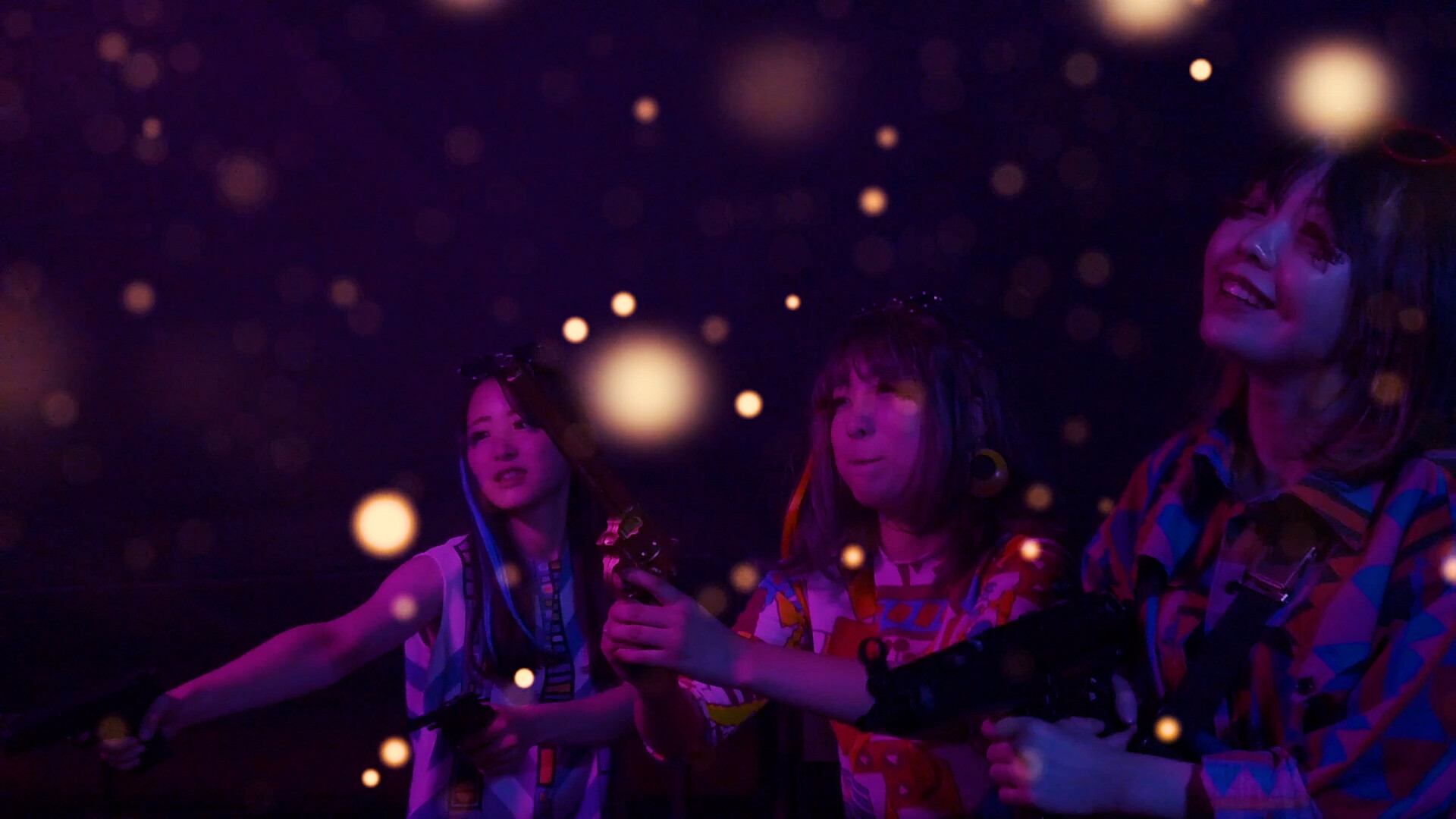 Cosmetic DNA is a true stand-out from the Japanese underground, a tale of fashionable androcide that keeps an upbeat pace for the full two hour run-time. A techno-laced neon fever dream, the production appealed to my love of trash cinema and overindulgent atmospheric pieces. Simply put, it was glorious and I ate up every moment of it.
Alone With You
by Emily Bennett & Justin Brooks
Existing in the realm of metaphysical nightmares, Alone With You resonates a deeply disturbing claustrophobia, taking the confines of a small home and pushing the anxiety down deeper through contorting its protagonist's sanity. It is a wild trip, and one that audiences need to take – it should hit that wonderful sweet spot of cathartic experience in dealing with modern anxieties while making you squirm in your seat.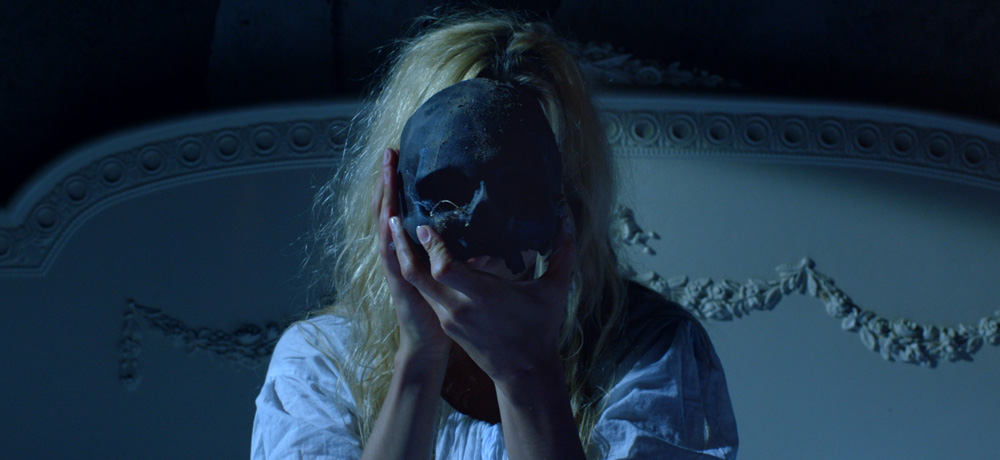 Fans of gothic horror will no doubt enjoy the brooding atmosphere and gorgeous scenery sprinkled throughout the film's runtime. The opening credits, accompanied by the retro sounding score, were enough to make me feel as though I was watching something from another decade, but the film somehow manages to emanate a bit of a timeless quality as well. From the cobweb covered candlestick holders, the faded threadbare curtains, and the creaking dust-covered stairs, the inherited castle easily checks all of the necessary boxes to serve as a metaphor for the couple's moral decay, in true Gothic fiction tradition.
Overall, Cursed Land comes with a huge recommendation – it will be a treat for fans of new-wave horror, as well as folk-horror, or for people who want to see something completely different. It is an impressive and often haunting portrait of a family reunited in the harshest of times, and of the burden of legacy. Even if it is a slow-burn, Burnashev is a master of his craft and not a moment is wasted – I came out of this movie feeling positively refreshed, even if it was 4 in the morning.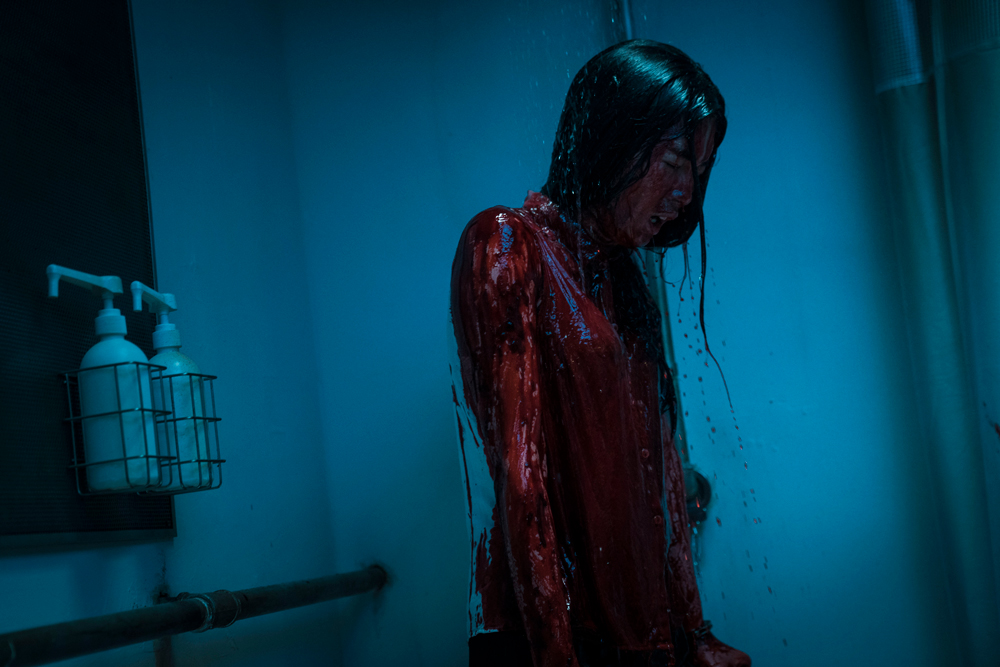 There are going to be two reactions to The Sadness: extreme disgust and hatred towards its depiction if violence versus those who embrace it in all its chaotic glory. The film won't be for everyone. If certain extreme moments in a film are enough to turn you off a production, assume it's too much and save your sanity by giving it a skip. However, fans of extreme cinema should rejoice as the film is the perfect balance of high production values and disturbing visuals that are almost unprecedented in a genre frequently derided as low-brow.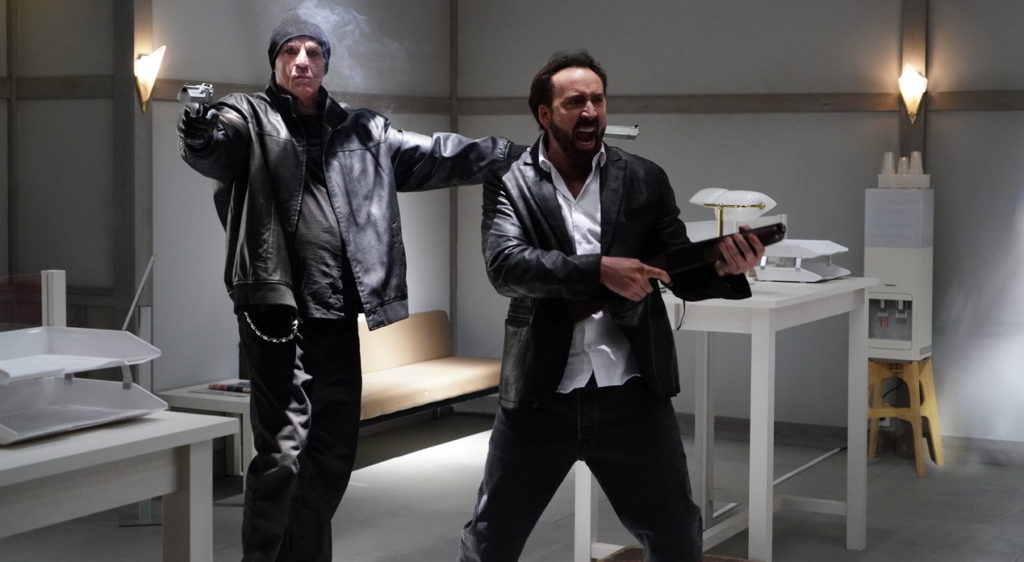 Prisoners of the Ghostland is a true genre-blending masterpiece that needs to be experienced by all those who champion the spirit of the midnight movie. It is quirky, strange, and wears its inspirations on its sleeve, but the film manages to deliver a wildly fun time that doesn't waste a second of its screen time. For those soaring high with love for Cage's recent genre outings, take heart that this is very much so the next great entry on this wild ride. Veterans of Sono's works should go in expecting it to fall in line with his more straightforward films where the focus is on the fun and the spectacle. Those expecting a layered, deeply complex tale like Noriko's Dinner Table, which feels almost at times like a lengthy novel given life on the screen, may find the film lacking. The movie also makes an excellent jumping-off point for newcomers as well. If you dig the experience then you are sure to keep finding more enjoyment through exploring his other works.
Laguna Ave
by David Buchanan and Paul Papadeas
The tag of "Tetsuo meets Waters" hints at the films utilizing surrealism and trashy humor, but such comparison feels slightly off. Arguably, a more apt connection can be made to the works of Jon Moritsugu or Gregg Araki, whose comedy focuses on eccentricities light on one-liners and deploys sci-fi surrealism to inject absurdist comedy. Fans of the previously mentioned directors will find David Buchanan and Paul Papadeas debut film a darkly comedic delight – showcasing enough originality to not just be a copy and paste of the established cult icons.
What is most enjoyable about Malignant is that you just never know where it it is going to go. Predicting a few major things may come easy, especially if you are a fan of 80s B horrors, but at no point is it easy to guess everything or how it will play out. A large part of this is due to his homage to so many disparate genres; you never get a chance to settle into familiar conventions. For the well-versed horror enthusiasts who find it hard to be surprised, this is the film for you. Love it or hate it, Malignant is a wild ride from beginning to end.
Bad Candy
by Scott B. Hansen & Desiree Connell
Full of fun, the plot has something for one and all. With tales of revenge, rules, scares, and more, they weave together masterfully. There are even Easter eggs for fans of other Halloween movies like Trick r' Treat! The tone varies between stories, capturing many facets of Halloween's offerings and delivering a refreshing variety. Even the point of view and characters shift drastically to keep the experience fresh, so that if one story does not resonate with you, another surely will. Nevertheless, they all tie together, offering a satisfying, cohesive experience.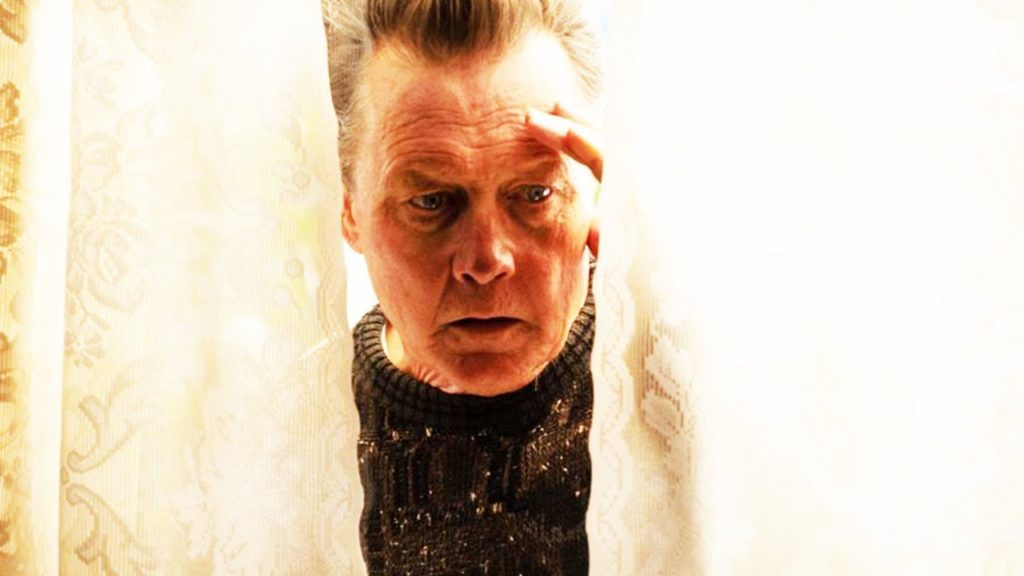 This sort of layered nuanced storytelling is exactly the reason What Josiah Saw is an incredibly enjoyable and well-executed horror film. While it may present the trappings of more traditional horror elements, these are much more a vehicle to tell a complex story of abuse and psychological trauma. For all its gothic flair and ghostly visions, there is a very real horror here that may hit a little too close to home for some. Its well-composed characters and their overwhelmingly dark secrets will likely hang with viewers for some time as they ponder this series of tragic events and the literal inferno of madness that it concludes with.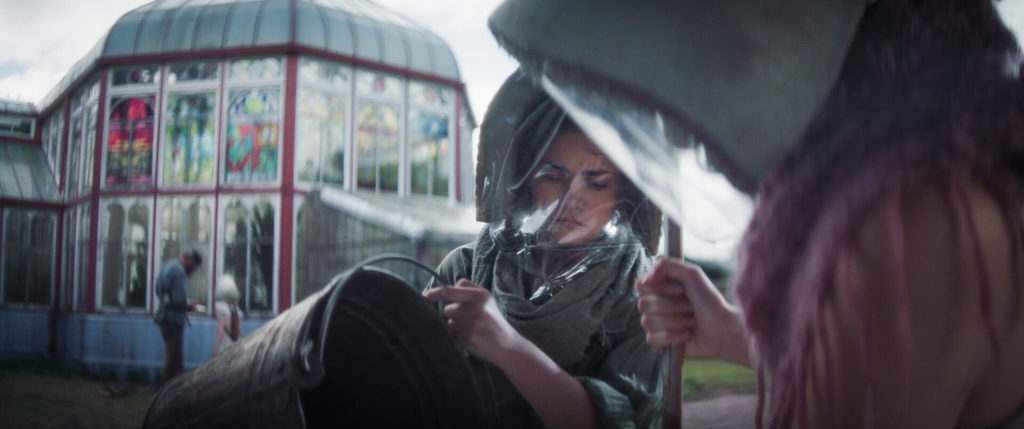 A beautiful melodrama, presented as a love triangle among a secluded family, Glasshouse dominates on a brilliantly guided script blending relatable pandemic paranoia into dystopian themes. The introduction of a foreign entity into a family of women, who are governed by a matriarch, is a scenario that will instantly ring alarms for fans of genre film. Regardless, one of the production's greatest strengths is in the embrace of a subtle build-up, forgoing the easy route of winning a power struggle through force and opting instead for a long deceitful game of manipulation.
The Beta Test
by Jim Cummings & PJ McCabe
It's funny, it's sharp witted, it's culturally relevant, and it can be incredibly yet fascinatingly dark. The opening scene is a definite eye opener and Jim Cummings's Jordan is an anti-hero you love to see beaten down yet he's so weirdly charming you can't help but cheer him on to get back up. Everyone should definitely watch The Beta Test the first chance they get. (Luke)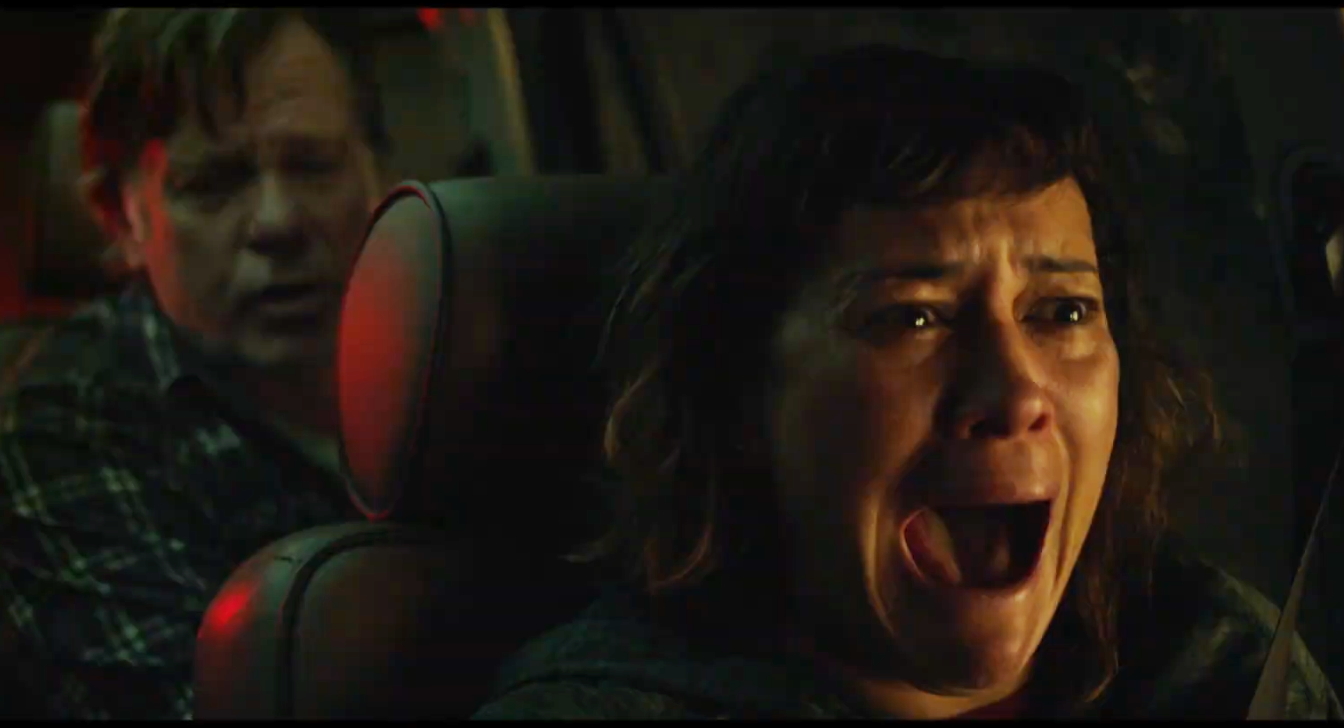 It feels like there is constant chatter online about the decline of the horror genre. Yet, for every hollow remake and safe studio engineered big-budget vehicle, there is a wealth of captivating and impressive features trickling through if you go looking for them. Just within the last five to six years, I'm consistently amazed at the number of first-time directors that have come out of the gate at full speed making a huge impact with just a single film. Actor turned director James Ashcroft joins that list with his debut feature Coming Home in the Dark. This New Zealand thriller expertly blends the essence of a road movie with the stylistic elements of a home invasion film to create something that exceeds the usual limitations of each respective genre.
The one thing The Blazing World requires of its viewer is that they are still young at heart and see Young's rapid-fire associations and myriad of influences as a strong (starting) point. There might be a link between the generational divide and the enjoyment derived from this movie, but the more introspective moments and the tidal wave of an ending show sheer brilliance because Young and her team master the art of tonal shifts and mood dissonance to create an affecting story, one that might brave the test of time.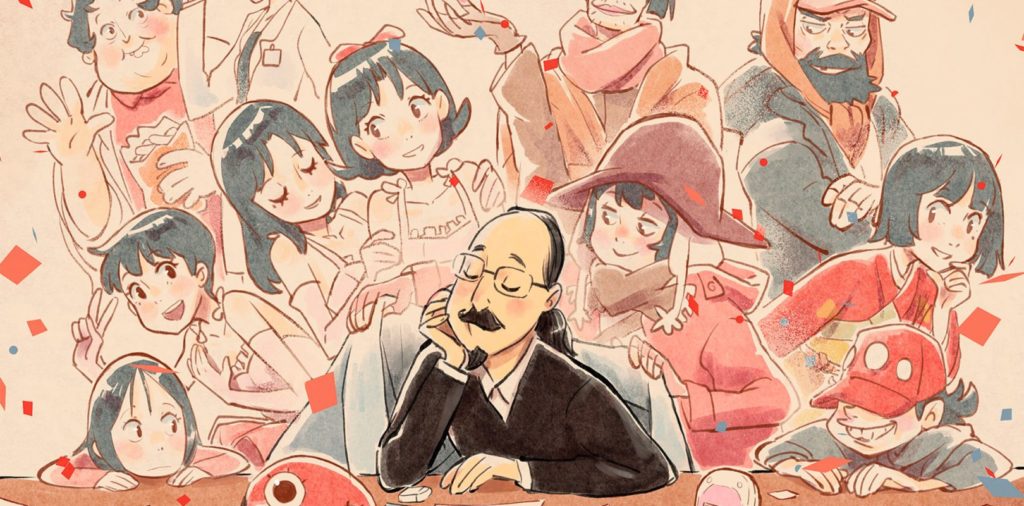 It breaks my heart that a man that gave so much to the world of anime and cinema died so young, but there is still hope that his last vision, The Dreaming Machine, will some day grace the world as other animators complete the work. The documentary also does a wonderful job of touching on Kon's hard work to support other animators by fighting for their rights as well as fostering a new generation of creators. It would be impossible to measure Satoshi Kon's impact, but we will likely (and hopefully) see it continue in future generations of animators.
The Deep House
by Alexandre Bustillo & Julien Maury
While the plot beats are familiar and safe, the way in which they're shown is an extraordinary undertaking that leaves tired conventions feeling fresh and exciting. Ultimately, it's easy to forgive the simple haunting tropes of the story, as the focus on creating a traditional haunted house in such a unique setting which likely required a simplicity in plotting to execute. This is a rewarding watch that will leave you visually delighted – an impressive achievement committed to film.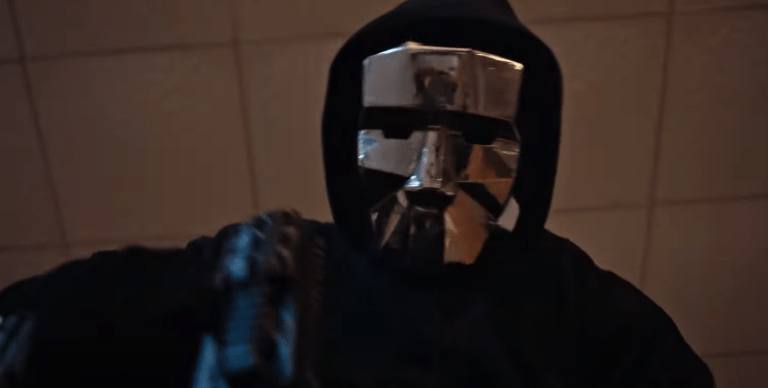 To me, Initiation is a worthy slasher that seamlessly injects social commentary within a slasher film plot without resorting to lecturing viewers. It instead opts to serve up bloody violence as expected in slasher films while also twisting audience expectation.
Black Friday is anti-capitalist, satirical and self-aware, with generous nods to Peter Jackson, George A Romero and Sam Raimi, featuring Bruce Campbell in a bow tie; and if that doesn't sell you on this horror comedy, nothing will.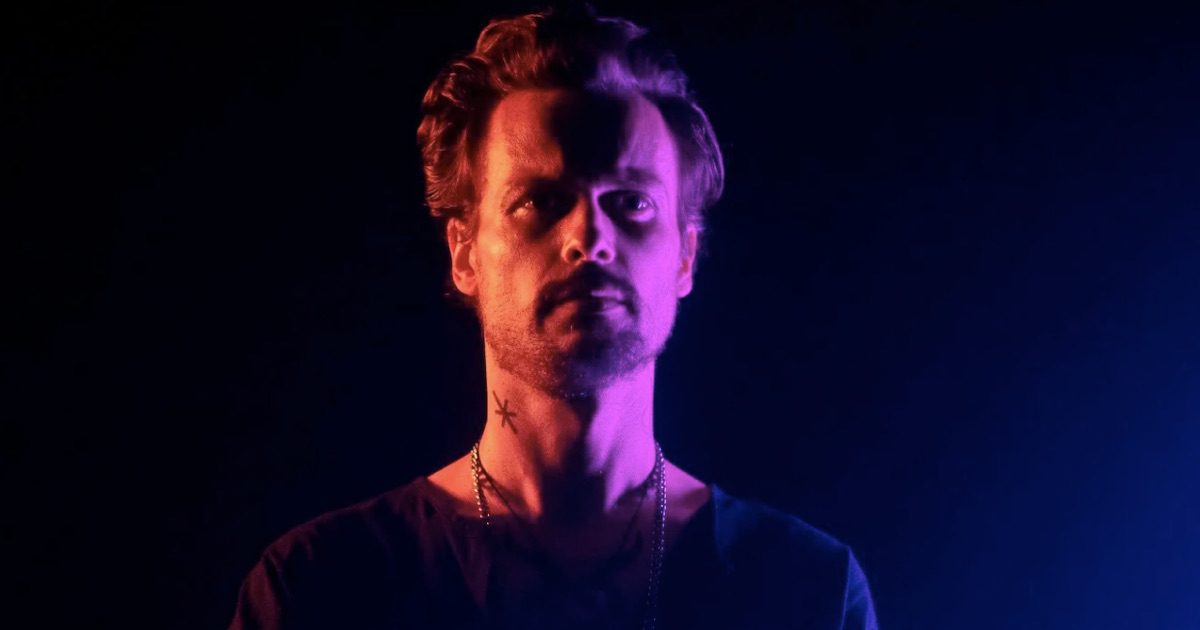 King Knight is easily Richard Bates Jr. best comedic work to date. Ditching the horror elements that put his work into the realm of horror comedy is a welcome transition. Sure, the film loses some of its mojo near the half way mark and has to fight to get it back, but regardless, the project offers an uproarious experience audiences will want to revisit.
Titane by Julia Ducournau
Titane is what h/c cinemagoing is all about, being subjected to unexpected and dangerous images, an antidote to the numbness and despair caused by the likes of the new Dune.
The production value here is undoubtedly rough, at times feeling like a film a friend shot on the fly during a long weekend. In addition, the cast is so large that they get lost within the film's short existence (I just watched it and could not tell you anything about anyone). However, none of these shortcomings matter, as Yellow Dragon's Village is a perfect blend of action, comedy and cannibalism. Check it out, and mark my word! In a few years time, Yugo Sakamoto will become an indie darling for fans of Japanese cinema, so get ahead of the curb and check this one out ASAP!
Willy's Wonderland by Kevin Lewis
A high concept of killer animatronics and a cult serving these– all ridiculously founded on a retro aesthetic befitting of an 80's creature feature– it follows a coerced sacrifice, who is none other than the remarkably charismatic Nicholas Cage, to be offered to their bloodlust inside a derelict but still vibrant restaurant. Nicholas Cage's character 'The Janitor', ambiguously named as with his mysteriously silent role, proves fantastically nonchalant in his dire circumstances and it is immensely entertaining to see him smash these evil plans casually in a suave manner – surviving isn't a struggle for him, it's another routine to complete. Nicholas Cage beautifully reverses being a mere victim of these wonderfully designed slasher-esque villains of amazing variety and this is the first fun romp of 2021 I've proudly revisited.
The Green Knight by David Lowery
A visual feast for any cinephile, The Green Knight is a surreal retelling of the classic Arthurian poem "Sir Gawain and the Green Knight." The film is sparse on dialogue but packed full of gorgeous colors, with luscious greens and yellows, and astounding cinematography (by Andrew Droz Palermo). It is a movie that more imparts strong impressions than structured story, but will linger in your mind long after viewing.
Broadcast Signal Intrusion
by Jacob Gentry
Who does not like a good mystery based off real life events? Signal Broadcast Intrusion is a haunting trip into obsession of high-jacking tv by a deranged killer. Fans of creepy pasta's and those with an obsession for the odd cultural occurrences will appreciate the slow build punctuated by disturbing imagery.
Midnight in a Perfect World
by Dodo Dayao
An unsettling metaphysical nightmare crafted on a modest budget, Midnight in the Perfect World as a beautifully told dystopian nightmare. Dodo Dayao is certainly a name of larger recognition outside of his native country of the Philippines as he crafts unique and abstract stories that crawl under the skin. Make sure to check this one out if you get the chance.
Army of the Dead successfully mixes the classic heist genre with bloody zombie action, and it does so with a runtime that allows each character to shine. There is enough heart in the story to satisfy more casual viewers, but also plenty of undead carnage for horror fans looking to get their zombie fix. While no movie is made for everyone, Army of the Dead is overtly aware of its target audience and knows exactly how to please them.
Ghost Mansion by Jo Ba-Reun
Ghost Mansion includes 5 parts. Interlocking scenes connect each similar to anthologies like Trick r' Treat. This Korean film portrays a webtoon writer reporting on what happens in an abandoned apartment building. With gorey effects and heaps of atmosphere, there is something for everyone. Whether you're into creepy dolls, body horror, jump scares, or drama, Ghost Mansion shouldn't be missed.