This last year of 2022 was a fantastic year for horror – both Asian and Western – however, traditionally horror movies have not been big money earners at the box office.
It's unfortunate that when most people think of Asian horror, they still think of the powerhouse J-horror movies of the early 2000s and the more recent Korean titles of the mid-2010s.
But as you'll see in this list – one Asian country completely dominates – and if you aren't watching their films, you are missing out big time. 12 titles in this Top 20 list are from this country.
This was a bit tricky to create, and we're 99% certain this is completely accurate – however it is worth noting that all totals have been converted to USD and this also includes total worldwide box office, as a lot of Asian films release in multiple territories.
I'm going to provide a mini-review of each movie I have seen, and I've also created a video to complement this article. Check it out below if you'd like to see some footage from each movie.
20. Mumun (Indonesia – $1.597M USD)
You're going to see the word "Indonesia" a lot in this article – and their first entry in this list is the comedy horror film called Mumun. Using the popular Pocong trope, this comedy horror is about a woman called Mumun, who dies in a horrible accident and is buried. But the man responsible for her burial forgets to untie her shroud rope, so Mumum (as a Pocong!) comes back to life to find someone to help untie the rope for her.
Yeah, sounds kinda silly, but comedy horrors are always welcomed. Released in September, the return on this one is modest and the user ratings seem to be positive.
19. The Ancestral (Vietnam, $1.739M USD)
Vietnamese horror is a unique genre on its own. Thanks to heavy government censorship, their horror movies tend to be modified from their original versions and thus lose some of their impact.
This movie comes courtesy of director Le Van Kiet, who directed the awesome action flick Furie in 2019, and the American shark film The Requin from 2022 starring Alicia Silverstone.
Featuring two actors from Kumanthong, Vietnam's best horror film in a long time, this movie is about a father and his two daughters who move back to his ancestral home where the two girls start to experience night terrors. With the help of a woman who claims to be a psychologist, the truth behind the terrors is revealed.
This movie is rather average. It's not bad, it's just not that good, but it does have some chilling moments. I'd still recommend checking it out but be forewarned.
18. Sadako DX (Japan, $2.002M USD)
We bet you all thought this movie was probably going to be Top 5, right? Well, Japan would disagree with you – however, to be fair to the film, it hasn't completed its international Asian run yet, with releases in Singapore, Taiwan, and Hong Kong set for 2023, so the total for this film will change in the future.
Eschewing its traditional horror feeling for a more comedy vibe, Sadako DX pushes the titular character to the side, as this movie is more of an exploration of the hysteria around the pandemic and the vaccine, with the long hair Yurei only making brief appearances throughout the film.
Honestly, this isn't a bad film at all. There is a lot of fun to be had here, if you can get over the fact that it is really only using the Sadako name for a title, with the old 7 days rule now replaced with a 24-hour deadline.
Sadako fans will hate this film, but I think it deserves a chance and it definitely doesn't deserve all the negative press it seems to have received.
17. Pee Nak 3 (Thailand, $2.123M USD)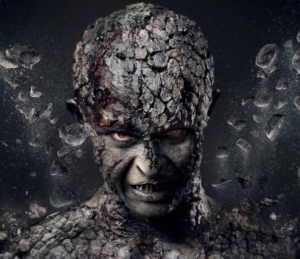 To me, this has always been a strange series of comedy horror movies from Thailand. It's even more surprising to me that there are three movies in the series when I thought the first movie was hard enough to get through. This third movie though is an utter chore.
By now, First, Balloon and the other guy are senior monks at their monastery, and they're now also very popular in the music circuit. They return to their monastery when Aod needs to complete his ritual where they discover that an ankle bracelet that's been dug up has unleashed a demonic spirit.
Everything I didn't like about the first two movies is back with a vengeance in this film, however, to be fair there are some genuinely funny moments and the three guys can, at times, be really endearing and really funny. It's just for the rest of the time, they aren't.
Watch this one if you're a fan of the series, otherwise just steer well clear.
16. Inang (Indonesia, $2.130M USD)
The first of four movies in a row I haven't seen is this drama mystery horror from Indonesia that translates to The Womb.
This film is about a poor, pregnant woman who accepts the generosity of a wealthy couple who takes her and her unborn baby in. But as you can imagine, the couple has some sinister motives. Not exactly an original plot, not even for Indonesian cinema
This one was released in mid-October and seems to have done alright for itself, with rather positive user ratings as well.
15. Sore Ga Iru Mori (Japan, $2.154M USD)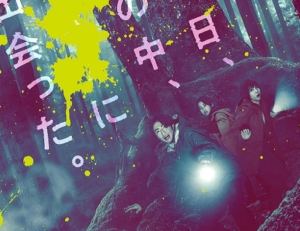 Also known as "It's In The Woods", Sore Ga Iru Mori is Japan's second entry in the Top 20 list released at the end of September and directed by none other than Hideo Nakata, the man behind the Ring films, Dark Water and 2019 Sadako flick.
This movie sounds kind of cool, and I'll be able to confirm that once I finally get a chance to watch it. Set in a forest that's supposedly full of supernatural phenomena, this movie is classed as a "next-gen" horror flick and it includes a bunch of witness statements from people who experienced these supernatural events.
14. Pamali (Indonesia, $2.265M USD)
Village horror is one of the more popular themes that are explored in Indonesian horror films, and this is one of them. Released in early October, this is about a man who is forced to sell his family home that's been abandoned for 20 years. Before selling the house, the man and his pregnant wife move into it so they can experience life there, but they start doing things that are considered prohibited – hence the title of the film which roughly translates to "prohibition" or "Taboo".
These prohibited things they do end up releasing spirits that threaten their lives.
Seems moody, seems atmospheric, but I'm not sure how good this one actually is.
13. Keramat 2 (Indonesia, $2.362M USD)
Translated as Sacred 2, this Monty Tiwa directed film – the man who wrote the original Pocong movie back in 2006 which was banned in Indonesia – is a sequel to his 2009 original film.
Continuing on the found footage style from the first film, and one of two found footage movies on this list, this one follows a group of students making a documentary and a duo of YouTubers who make horror content.
They meet a mysterious woman called Ute, and things turn to hell from there.
12. Vietnamese Horror Story (Vietnam, $2.569M USD)
It's a shame this is the highest-earning Vietnamese film on this list, as this film is an absolute shocker. It doesn't help that it's one of my most hated horror genres – the anthology. Three tales are woven together under the pretense of a group of friends telling scary stories to each other when the power goes out in their apartment.
The stories themselves aren't too bad – especially the first one about the singer who uses up-and-coming talent to prolong her career – but it's let down by average acting, poor effects, and the over-reliance on jump scares than genuine horror.
Then again, I really detest anthology films, so maybe it is good and I just didn't give it a chance.
11. Ox-Head Village (Japan, $3.274M USD)
When I watched this movie on release, I exclaimed it was the best movie in director Takashi Shimizu's Trilogy of Village of Horror films, and I still stand by that claim. Not just because out of the three movies this is the best one, but also because this is actually a pretty decent horror film.
Released early in 2022, this movie follows a girl called Kanon who is shown a viral video featuring a girl who looks exactly like her. That girl is mysteriously missing after visiting a haunted location, where she is wearing an ox-head mask. Alongside a boy with a massive crush on her, she travels to the village where the girl was from only to discover some pretty dark secrets about herself and her family.
If you didn't like Suicide Forest Village or Howling Village, then I don't blame you for not wanting to watch this one but give it a shot and trust me – it's a much better film than those two.
10. Qorin (Indonesia, $3.397M USD)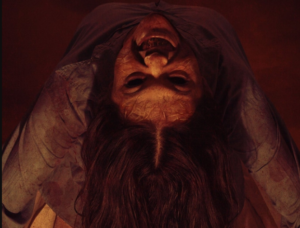 Released really late in the year, December to be precise, this movie was a rather modest hit at the Indonesian box office. We going to put it down to the fact it stars Aghniny Haque – who has been in a lot of horror flicks including the number 1 title in this list.
Unfortunately, I haven't seen this film, but the trailer sold me on it. Anyone who can do the backward crab walk gets my attention pretty quickly.
And the movie sounds pretty decent too. A high-performing student is tasked with taking care of a new student who is a bit of a rebel. After they perform a Muslim ritual, two Djinns, who takes the appearance of the two girls, appear and force them to commit unimaginable sins.
09. Kuntilanak 3 (Indonesia, $3.634M USD)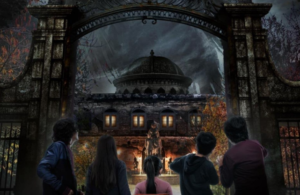 The original Kuntilanak movie, from 2006, is one of my favourite Indonesian horror films. Known as "The Chanting" for its English title – the original trilogy of films was later remade in 2018 as completely fresh stories, with nothing relating back to the original other than the mirror.
Thus, this part 3 is completely different from the original Part 3 from 2008. Now, that wasn't a great film to start with, and apparently, this one isn't that great either.
So far, I've avoided the Kuntilanak remakes. This trilogy seems more silly and fantastical than the original movies. It's a hard pass from me but it seems the Indonesians will still head to the cinema to watch these.
08. Jailangkung: Sandekala (Indonesia, $4.322M USD)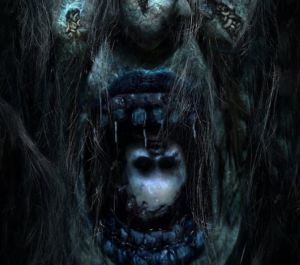 You'd expect a Kimo Stamboel film to do well, right? One half of the Mo Brothers, alongside Timo Tjantanjo – he is flying solo for this flick which is about a family who is on vacation and is terrorised by a supernatural force.
Released in September, the total is rather modest on this one and it doesn't seem as full-on as a normal Kimo film, but I haven't had a chance to check this one out yet. This title appears to be a spin-off of the JialanGkung series, with no connection to the previous two films.
07. Qodrat (Indonesia, $4.506M USD)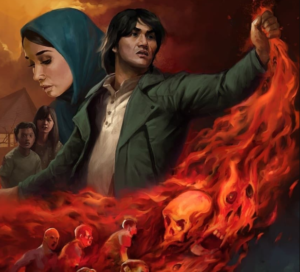 Unfortunately yet another film I haven't seen, so I can't comment too much about this one, but holy hell does the trailer in the background look good – check out the video to see what I mean!
The synopsis says it's about a clergyman – or Ustaz as they're known in the Muslim faith – who travels back to his old boarding school where the community is experiencing supernatural disturbances. He hopes this will help him to regain his faith and overcome the death of his son.
It's been out since August, so hopefully, it's picked up soon for international release on a streaming service.
06. The Doll 3 (Indonesia, $4.538M USD)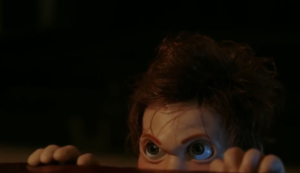 A very rare slasher entry comes courtesy of yet another Indonesian title – this time the fourth movie in The Doll franchise. Even though this is called The Doll 3, there was a spin-off title, making this the fourth movie.
Pure slasher fun, this movie does not take itself seriously and that's what makes it fun to watch. A woman lives with her young brother after the death of their parents. After getting engaged, her fiancée buys her brother the latest, hottest toy – a Bobby doll. After the boys' tragic suicide, she takes the doll to a shaman where his soul is reborn inside it, however, jealousy takes over and Bobby wants to make sure his sister is his, and his alone.
Yeah, yeah, shades of Chucky. So what? This movie uses the Chucky playbook and adds its own unique Indonesianess to it. It's probably not the type of film you'd expect from there, but that's what makes it all the better to watch. I'd recommend this one for a bit of mindless fun.
05. Incantation (Taiwan, $5.746M USD)
Breaking a run of 5 Indonesian movies in a row is this film that I really, really enjoyed. There is something very unique about this film that most people seemed to have missed – and that was that the film's hook was the audience's involvement.
Presented in that annoying point-of-view, found footage style format where half of the shots are shoe-horned in and make little sense, the movie is about a woman and her daughter who she believes is cursed by an evil spirit.
A lot of people mistake the whole "what's in the tunnel" bit as the most important part of the film – it's not, it's just a ruse from the filmmaker and it's done really well. The whole point of the movie is the main character is trying to pass the curse to the audience to lift it from her daughter. Cleverly done fourth wall breaking.
This film was a megahit thanks to Netflix, but it also means that its theatrical run was very limited after Netflix purchased the rights, thus this film actually could have been higher on this list had that not happened.
04. Ivanna (Indonesia, $7.555M USD)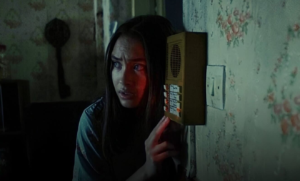 A very divisive title from one of the current fathers of Indonesian horror cinema – Kimo Stamboel – his second movie on this list and another where went alone without his usual partner in crime in Timo Tjahjanto, this movie has a terrific atmosphere and some gory moments, but not much else.
A partially-blind girl and her brother stay with some friends in a converted old folk's home that used to be the homestead of a Dutch family, specifically a woman called Ivanna who was brutally murdered by Japanese soldiers during their invasion of Indonesia pre-World War 2.
It kinda made no sense to me that Ivanna was getting her revenge on elderly Indonesian people than the Japanese who killed her, and that's part of the reason I thought it was just above average.
If you are looking for a great Indonesian horror film to watch, then you need to check out Number 2 on this list.
03. Karada Sagashi [Re/member] (Japan, $8.166M USD)
Not content with letting Indonesia have all the fun is this surprise Japanese horror thriller hit that was released 2 weeks before Sadako DX, but completely dominated it at the box office.
Roughly translating to "Find My Body" – Karada Sagashi is about a high school girl and a group of her friends who need to keep repeating the same night over and over again until they find all the body parts of a dismembered girl that's been hidden around their campus – all while a mysterious character called the red man hunts then down. If he gets them, they die and are forced to come back again the next night.
It sounds like a fun movie and it seemed that the Japanese audience agreed. Unfortunately, I haven't seen this film yet, but I would really like to when it hits Netflix under the title of Re/member.
02. Satan's Slave 2 (Indonesia, $17.323M USD)
What a shame this movie wasn't in the top position, as it is easily the best Asian horror movie of 2022. An incredible follow-up to Joko Anwar's 2017 re-imagining of the 1980s classic Indonesian horror Satan's Slaves sees Rini and her family move to a run-down apartment complex only to find they are still being haunted by the spirit that consumed their mother.
The movie is a slow burn, and that's what makes it such a joy to watch. The tension is built superbly, solidifying my opinion that Anwar is a master in his craft, with his only downside being his rather complex way of explaining things at the end of his films. It was an issue with Impetigore and The Forbidden Door, and it's an issue here, but it doesn't take away from what is easily the best Asian Horror movie of 2022 and is well deserving of all the money it made.
If only it had made just a little bit more to be top position.
01. KKN Di Desa Penari (Indonesia, $25.873M USD)
A bit of a disappointing end to this list, it must be said, but this is not a best-of list – thus I have to go on the numbers, and they didn't lie with the top-grossing film of the year. Just to complete Indonesia's domination of this list, the heavily delayed KKN Di Desa Penari – translates to In The Dancer's Village, with KKN being a community service program that students are required to do to pass their schooling.
Available in two versions, a heavily edited version that was released theatrically in Indonesia and sexier version that was released online and internationally, this movie is about six students who go to a village to complete their KKN where they plan to help the area regrow crops and improve the irrigation system.
However, there is a Djinn in the village that tempts some of the students into a sexual liaison in a forbidden location, breaking the rules of the village and causing chaos for the others.
Delayed because of the pandemic, when it finally released it was a mega-hit, with a director's cut called KKN di Desa Penari Luwih Dowo Luwih Medeni also released theatrically, just before the end of 2022. It adds an additional hour of footage to an already long movie.
My opinion was that this movie just missed the mark. It had a lot of potential, but knowledge of the folklore it's based on – which is apparently a true story – is almost a must to be able to fully enjoy this one.
Thank you for reading this article. Which of these movies have you seen and what did you think of them? Which ones do you want to see and why?
More Film Reviews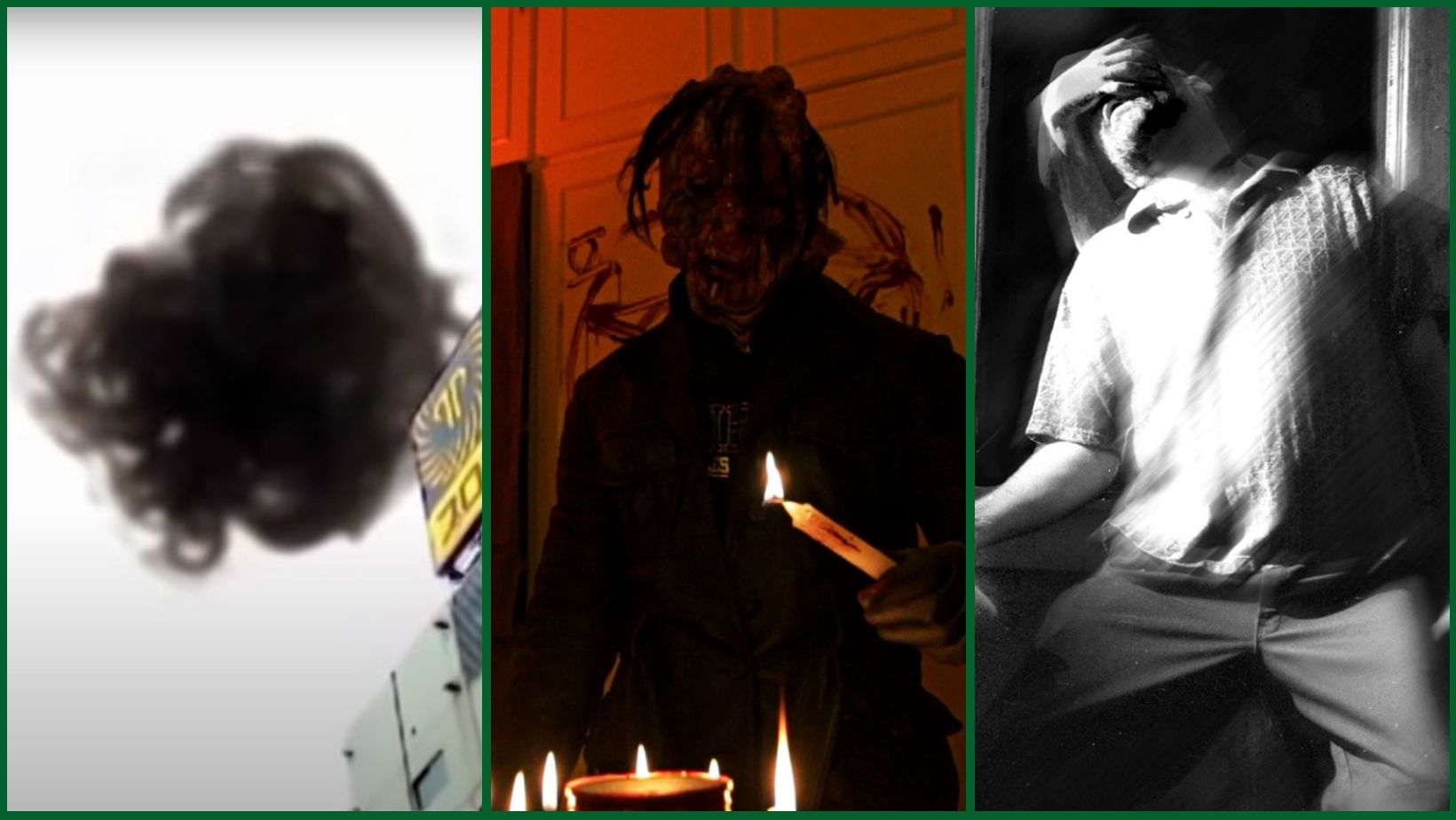 Welcome to the second part of our list Celebrating The Best Hidden Gems of The Found Footage Horror Genre! We covered a lot of ground already, but have just as…