Veteran actress Veronica (Alice Krige) has just undergone a double mastectomy and has decided to go to a secluded retreat with her nurse in order to heal both physically and mentally from her recent trauma. Upon her arrival, she is met with the unwelcome surprise that her getaway is being shared by a group of well-to-do people. Those over the retreat are able to offer her a different place to stay, but it is very secluded and only reachable by foot. Along with her nurse, Desi (Kota Eberhardt), Veronica treads through the woodlands and the miry soil to her cabin, but during her stay, she finds more than she could have ever imagined.
First and foremost, Alice Krige is absolutely phenomenal in She Will. While I will always remember her as the Borg Queen, here she is the epitome of grace and old school Hollywood. We pick up with Veronica at a pretty terrible time in her life, so the person that we spend the most time with is very reserved and rightfully withdrawn. Having undergone a brutally disfiguring and life altering surgery, it is very easy to understand Veronica's curt nature with Desi. Although you can't help but feel sorry for Desi in the meantime. I can't even begin to imagine the pain that Veronica must be in both physically and emotionally, but Krige does such an amazing job at portraying a woman who is trying to remain poised during such an excruciating ordeal.
During Veronica's stay, she begins to have very vivid dreams that start to border on hallucinatory. She sees images of creeping mud that flows through the forest. She walks through this mud and is greeted by images of women gathering around a pyre. It is pretty easy to believe that this is probably just some sort of medically induced dream, as Desi is always trying to get Veronica to take medication for her pain and to help her sleep. However, that doesn't explain why the mud that Veronica saw is all over the floor of her cabin. Veronica decides that it might be good for her to join in on some of the activities that the other group of people on the property are doing, so she takes part in an outdoor painting session. It is here that Veronica learns that the site on which they are staying is where a group of witches were burned hundreds of years ago.
Strange visions continue to haunt Veronica's dreams. As they continue, she is becoming more aware of everything that is happening and begins to have some control over them. Not only do these visions seem to give Veronica a sense of belonging, but they also start to make her aware of her true self and to be able to see past her own views of what makes her who she is. Throughout the course of the film, we learn that while Veronica may have been a successful actress, her path to fame was troubled and exploited by powerful men. The experiences of Veronica in the film industry definitely coincide with so many of the testimonies given by actresses in recent years and while the film is generally a more broad statement of feminism and empowerment, there is definitely a poignant message being made about Hollywood here. It would be easy to say that She Will is a product of the #MeToo movement, but that would overlook and lessen the larger theme of the power of embracing feminism.
One of the things I found a bit odd, was that She Will has Dario Argento attached as an executive producer and his name is definitely being used for promotional purposes. You can feel a bit of his influence with the stark visuals and a score that is so ubiquitous, it almost becomes its own character. While I hope that Argento's name will draw in some viewers that might not ordinarily seek out a movie like this, I worry that his involvement might give a false sense of the type of experience for viewers to expect. If you go in seeking a lavish kill fest, you will be sorely disappointed. She Will is a character study that explores trauma and how to move past it, all while tapping into some violent folklore.
I went into the movie almost completely blind, as the only thing I knew was that the Borg Queen was in it and a brief synopsis. I say this because I think the direction the story took in the second half surprised me and I love when that happens, therefore it is more rewarding to not know the outcome of Veronica's journey. For some people, spoilers aren't a sticking point and I am generally that way as well, but being able to experience the narrative without any predisposed ideas is a wonderful experience that we don't often get with how much of the film many trailers spoil. If by this point you have even a slight interest in She Will, you owe yourself to seek this one out. The synopsis I have given so far is just the tip of the iceberg with this film. On top of the stunning cinematography by Jamie Ramsey and a haunting score by Clint Mansell, director Charlotte Colbert has crafted a masterful film.
I have been lucky enough to be able to see some absolutely wonderful films at Fantastic Fest 2021, but She Will was definitely the biggest surprise for me and was my favorite film of the festival. She Will is Charlotte Colbert's debut film, but with an opener that is this strong, I cannot wait to see what she does next.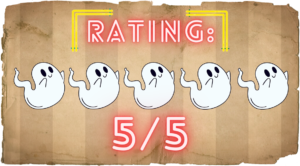 She Will was screened as part of the 2021 Fantastic Fest.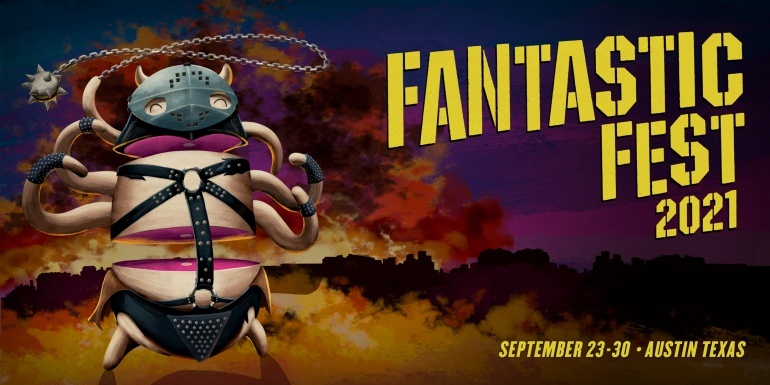 More Festival Coverage
The strength of the Japanese independent cinema has often rested on its ability to embrace absurdity and bring it together in a distinct yet cohesive manner. Consequently, the intuitive approach…