The Unhallowed Horseman by Jude S. Walko is a contemporary take on an old legend, a Halloween classic to be adored year round. The debut novel of new author Jude S. Walko, The Unhallowed Horseman pays homage to "The Legend of Sleepy Hollow" by Washington Irving. Taking place at the beginning of the 21st century in historic Sleepy Hollow, New York, the characters in this tale are loosely based on the ones from Washington Irving's original iconic short story written in 1820.
Walko's contemporary take on "The Legend of Sleepy Hollow" follows anti-hero Vincent Douglass, a troubled teen with an obsession for the legend that took place in this small town. As supernatural events begin to occur around him, it is unclear if the visions appearing to Vincent are in fact apparitions of the legendary Headless Horseman come to seek his vengeance, or the ravings of a troubled and possibly psychotic teenage mind.
What worked?
Reminiscent of the 2001 cult classic film "Donnie Darko", The Unhallowed Horseman is a psychological thriller with a quandary difficult to emulate outside of cinema. Not only is the reader unsure of whether the visages of the Headless Horseman are supernatural apparitions, but it is also uncertain whether Vincent Douglass is the protagonist or antagonist in this tale. Even though this troubled teen makes some decidedly poor life choices, his troubled past and unstable home environment make Vincent a character that is certain to win the reader's sympathy.
While this type of psychological thriller may be commonly portrayed in cinema, it is difficult to execute in a work of literature, and Jude S. Walko nails it. The eerily poetic imagery Walko achieves in this novel in contrast to the nightmarish horror will leave the reader shaken to the core. Walko paints an accurate and gorgeous depiction of historic Sleepy Hollow and the Hudson Valley, bringing legend to life in a town already steeped in history.
What did not work?
It is difficult to find complaint with a novel so beautifully written, but there are some realities the reader may find questionable. The alleged treatment of the criminally insane mentioned in this book was particularly grotesque. While this lends itself to the horror genre and the gore of the book itself, some may take issue with this medieval portrayal of the treatment of the mentally ill. Also problematic was the almost nonchalant acceptance from the characters to the visage of the Hellsteed and Headless Horseman. Personally, I felt the inexplicable events were too readily accepted and were deserving of a much stronger reaction.
Overall Thoughts
Despite some small issues with believability, (which many would argue is irrelevant in a work of fiction) this was a fantastic novel and enjoyable read. So impressive was the quality of the writing, it is hard to believe that this is in fact Jude S. Walko's first novel. The Unhallowed Horseman certainly deserves a high spot on your reading list, and it was also fun to revisit Washington Irving's "The Legend of Sleepy Hollow" before picking up this book.
An expertly executed psychological thriller that will keep the reader on the edge of their seats, The Unhallowed Horseman is the perfect choice for those of us who felt Halloween came and went too fast this year, and sure to thrill those those that want to evoke the spirit of the spooky season all year long.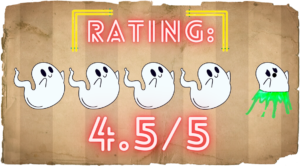 About the Author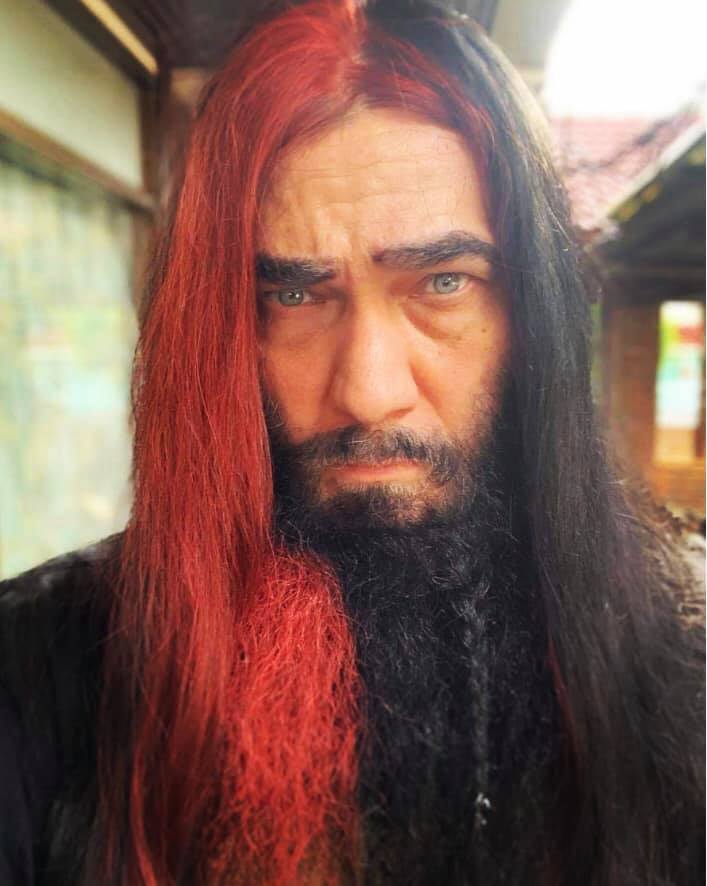 Jude S. Walko is a film producer (Producers Guild of America), director, screenwriter, and actor (Screen Actors Guild). Among notable works is his 2018 award-winning film The Incantation, which stars former Superman Dean Cain. Walko won the 2018 Eclipse award for Best Direction, among several other awards, for the film.
Jude has been a lifelong fan of classic literature and has a special love of all things Washington Irving. He even owns a grave plot at Sleepy Hollow Cemetery in New York. Jude is passionate about Halloween, Tim Burton, stop motion animation and all things dark and mysterious.
He spends his time between Los Angeles and Thailand, where his family now resides, and has multiple film and writing projects in development.
THE UNHALLOWED HORSEMAN
Goodreads – https://www.goodreads.com/book/show/59316303-the- unhallowed-horseman
Twitter – https://twitter.com/HorsemanRides
Facebook – https://www.facebook.com/TheUnhallowedHorseman
Website – http://www.theunhallowedhorseman.com/
JUDE S. WALKO
Amazon Author Page – https://www.amazon.com/Jude-S-Walko/e/B09K6ZLSGF
IMDb – https://www.imdb.com/name/nm0908351/
Twitter – https://twitter.com/judeswalko
Facebook – https://www.facebook.com/JudeStephenWalko/
Instagram – https://www.instagram.com/judeswalko/
YouTube – https://www.youtube.com/c/HollywoodhoBRO
LinkedIn – https://www.linkedin.com/in/judeswalko/
Lisa is a lifetime horror fan and Constant Reader originally hailing from upstate New York. She is certifiably obsessed with all things Stephen King, her love of reading and writing matched only by her love of dogs. After spending many years in the world of dog training and pet sitting, she has chosen to pursue her childhood dream of a career in writing.