Being mostly an American tradition, fraternities seem to be full of real life horror stories due to the harsh hazing rituals regularly to new pledges. These organisations seem to be a popular setting in the horror genre, providing some organic reasoning for the inclusion of copious amounts of drink, drugs and sex as prominent in 80's horror cinema.
Consequently, films such as Sorority Babes in the Slimeball Bowl-O-Rama (1988), Splatter University (1984) and Pledge Night (1988), to name a few, have utilized this backdrop efficiently. However few none seem to have a cult following as strong as Hell Night.
What is it?
Hell Night is a 1988 slasher movie directed by Tom DeSimone, known for directing early exploitation films such as Prison Girls (1972), Sons of Satan (1973) and Chatterbox! (1977). The film features the infamous scream queen Linda Blair, best known for her performance in cult classic The Exorcist (1973).
During a fancy dress party, four college pledges spend the night in a deserted mansion against their will, whilst stalked by the monstrous survivor of a family massacre years earlier.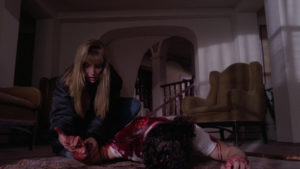 What worked?
The film starts on a strong note with director Tom DeSimone exploring his roots during the opening credits – a visual style reminiscent of his early work in 70's exploitation. Even though the vibe instantly transitions into the more familiar 80's aesthetic afterwards, the intro sets the tone and conveys the director's love of cult cinema.
The production is a unique blend of slasher and haunted house film, presenting beautiful period set designs amazingly littered with candles. Additionally, having the characters in costume, and obscuration of the killer, help enforce this mix of the two films styles.
An incredible original score accompanies these tense moments, a controlled implementation increasing the impact once abruptly introduced. By comparison to other slashers, Hell Night does not rely on more shallow jump scares with dramatic stings to build suspense and finally deliver scares.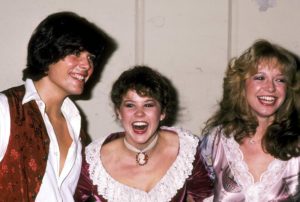 What Didn't Work?
Although the last 30 minutes build into a thrilling conclusion, the overall pace did have faults. As an example, a drawn out second act slows the action, minimal momentum provided in the way of narrative or scares and focusing on what meagre character progression there is. Regardless of such flaws, however, the characters still make an impression and were amiable throughout.
Where Can I Find it?
Hell Night will be available to buy at 101 Films web store on their 'Special Edition Black Label' Blu-ray on July 26th, 2021. The full list of special features include:
Transfer from a 4K scan of the best surviving archival 35mm film print with minor SD inserts to replace missing footage
Limited edition booklet: Includes The Scare Blair Bunch: Hell Night, Linda Blair and the Rise of the American Sorority Slasher by Andrew Graves and Haunted Houses on Film by Barry Forshaw
Audio Commentary with Linda Blair, Tom DeSimone, Irwin Yablans, and Bruce Cohn Curtis
Linda Blair: The Beauty of Horror
Hell Nights with Tom DeSimone
Peter Barton: Facing Fear
Producing Hell with Bruce Cohn Curtis
Writing Hell with Randy Feldman
Vincent Van Patten and Suki Goodwin in conversation
Kevin Brophy and Jenny Neumann in conversation
Gothic Design in Hell Night
Anatomy of the Death Scenes
On Location at Kimberly Crest
Theatrical Trailer, TV Spots, Radio Spot and Photo Gallery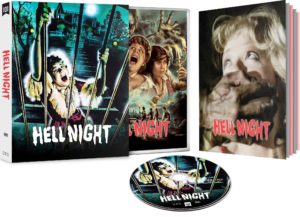 Overall Thoughts
Overall, Hell Night is a competently made hybrid of two beloved horror genres. Unlike others, it doesn't suffer from an identity crisis, expertly crafting the two into a highly enjoyable experience. As such, the film surpassed my expectations of the usual fraternity slasher, offering wonderful performance from the whole cast (though Linda Blair is the undeniable standout).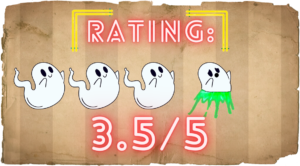 More from 101 Films: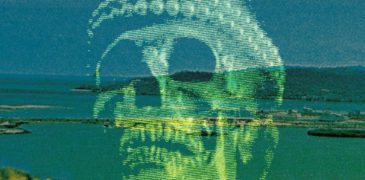 Returning to the site of a hotel where the aboriginal people slaughtered a team of archaeologists, a new team set forth to find out the truth of what happened to…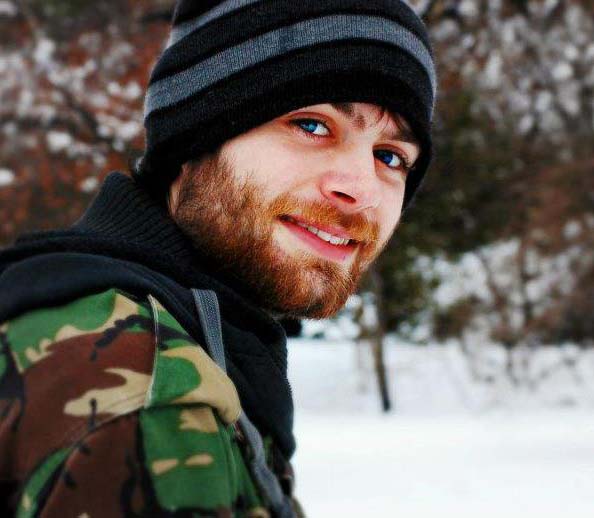 Hey there, I'm Jim and I'm located in London, UK. I am a Writer and Managing Director here at Grimoire of Horror. A lifelong love of horror and writing has led me down this rabbit hole, allowing me to meet many amazing people and experience some truly original artwork. I specialise in world cinema, manga/graphic novels, and video games but will sometime traverse into the unknown in search of adventure.