If you're asking yourself, "Does Stephen King really need more book reviews?", the answer is no – he really doesn't. As one much more published and well-established reviewer once said, "Stephen King could write a grocery list and people would buy it." With this also being true, Bag of Bones remains one of Stephen King's lesser-known works and is highly underrated in this reviewer's personal opinion.
Although Bag of Bones hit the shelves in 1998, I first came across this novel in early 2020 when starting out on my first Dark Tower Journey, as us 'Constant Readers' like to call it. It was #2 on a comprehensive list of all Stephen King's works existing in the Dark Tower multiverse, sandwiched right between The Gunslinger and The Drawing of the Three.
This novel has all the elements of a classic Stephen King horror story. Our main character is a writer with allusions to an alcohol problem, whose main residence is in Derry, Maine. The story takes place right next door to Castle Rock, and it is an unseasonably hot summer in Maine – the hottest summer on record, in fact. To top it off, some early developers seem to have gone ahead and built residences on top of old Mic Mac Indian burial grounds (honestly, will they ever learn?).
This novel is one of a very small number that Stephen King not only chose to write in first-person, but narrated the audiobook himself. With the book being written as Michael Noonan telling the story, it is impossible not to have a mental image of Michael Noonan actually being Stephen King. This adds a sense of reality to an already terrifying story.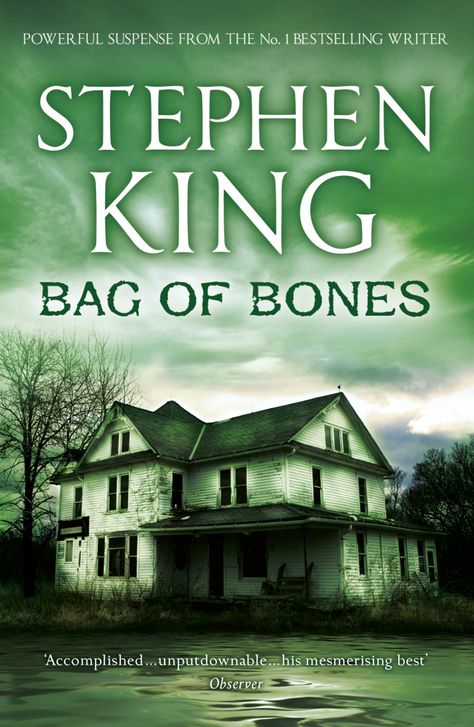 What is it about?
Michael Noonan is a decently successful writer who unexpectedly loses his wife to a brain aneurysm at the scene of a truck accident. At just thirty-six years old, Mike Noonan becomes a widower, and he finds that his wife had been keeping some very large secrets. A writer who previously poured out novels as easily as breathing, Mike Noonan is suddenly plagued with writer's block in the aftermath of his wife's death. Four years since the passing of his wife, he remains grief stricken and haunted by her memory. She appears to him in nightmares, trying to tell him something. Something that has to do with their summer home in western Maine.
With pressure mounting from his publisher to produce a new novel and his wife appearing to him in ever more vivid dreams, Mike Noonan begins to wonder if their summer home on Dark Score Lake holds the answers. Mike Noonan packs up his life in Derry to spend a summer at Sara Laughs, the cottage Mike and his wife Johanna used to frequent – empty for four years. It is only when he settles in their summer home, he finds himself haunted in a much more literal sense.
As Mike Noonan's nightmares take on real shape and weight, and the ghosts in his home become increasingly hostile, he stumbles into the lives of a young widowed mother Mattie Devore and her 4-year old daughter Kyra. After a threatening phone call from multi-millionaire Max Devore, Kyra's grandfather. Mike Noonan learns that this vicious grandfather is dead set on taking custody of this late son's little girl. With the town in the grandfather's financial grip, Mattie's friends and neighbors have turned against her and her daughter Kyra.
It seems Mike is the only person in this strange town who is willing to help Mattie Devore keep custody of her beloved daughter, who reminds him so much of the daughter himself and Johanna never had. With Mike Noonan not only finding himself enthralled with Mattie and Kyra Devore, he is also starting to discover some of the secrets that his late wife took to her grave. In the middle of an ugly custody battle and digging through the dark secrets of the history of Sara Tidwell, for whom his cottage was named, Mike Noonan finally finds within himself the ability to write again. With his old friends warning him to stay away from Mattie Devore, and to stop digging into a past that does not want to be uncovered; Mike Noonan is unable to walk away.
What worked?
Stephen King has successfully set up a complex and branching narrative into a coherent one – a daunting task for any author. Bag of Bones has two major plots occurring simultaneously and could have easily been two entirely separate novels. The supernatural occurrences at Sara Laughs and the intrigue of Mattie and Kyra Devore are equally enthralling, both captivating the reader onto the edge of their seat. With these two plots seeming unconnected at first, it gradually becomes clear that there is a much larger force at play bringing all these individuals together.
One of the most enjoyable parts of reading Stephen King is picking up the trail of Easter eggs he leaves behind for his Constant Readers. This particular novel is chock-full of them, and has you wanting to re-read some old classics. There are several familiar names, and we are of course very familiar with the nearby townships.
What didn't work?
I don't have a ton of criticism for Bag of Bones, as it was a very enjoyable read. My only qualm with this novel is that the underlying theme and supernatural force that connects the two separate storylines in this book took too long to reveal itself. While it is a "wow!" moment when it finally does come together for the reader, a large amount of the novel is frustrating. A first impression would be that Stephen King took a great story that didn't need a supernatural element and made unnecessarily complicated by adding one.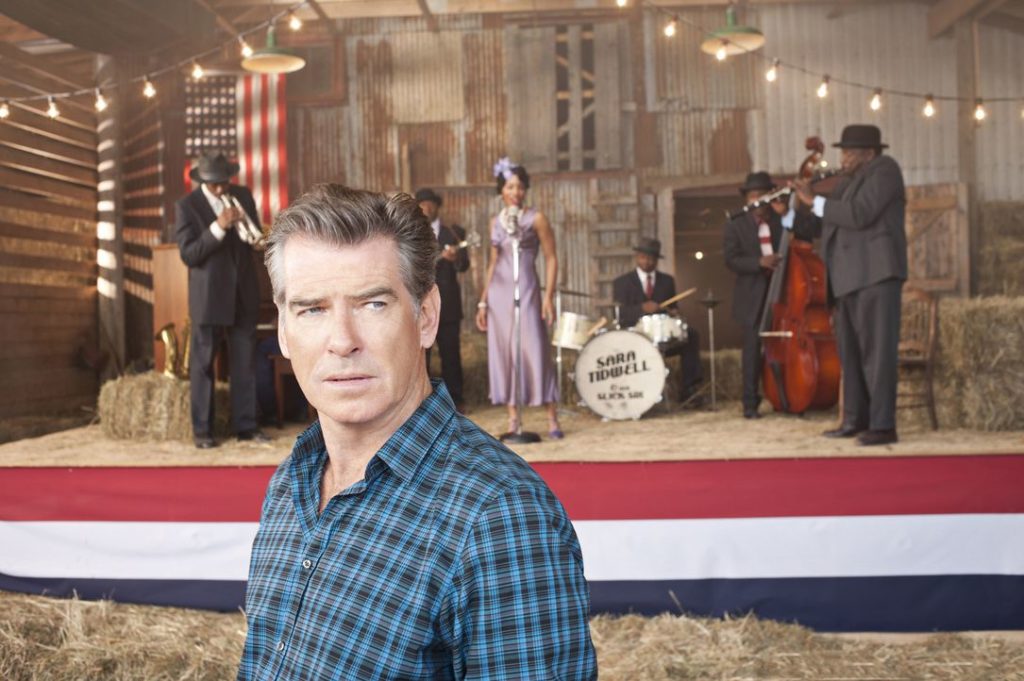 Sounds great, but can I just watch the movie?
Do yourself a favor and skip the movie for this one. While a mini-series was made for this novel in 2011, it was shockingly unsuccessful – earning itself a mere 21% on Rotten Tomatoes. Clocking in at almost three hours of total screen time, I feel like they could have done a much better job. The made for TV movie removes all of Michael Noonan's many redeeming qualities and makes him seem nothing more than a hot-shot writer with an eye for younger women. Removing our empathy for the main character simplifies the storyline, but the producers do a poor job making this movie interesting. If you're not one for reading, definitely check out the audiobook – you won't be disappointed!
Overall Thoughts
Bag of Bones is a fantastic novel and classic Stephen King ghost story. I love the familiar setting of the novel, as well as seeing many recognizable names from his other works. I may have missed out on this novel for quite some time had it not been so high up on a list for the recommended reading order of the Dark Tower multiverse. The tale it tells is unique and has a shocking conclusion.
Fun Facts
Bag of Bones won awards for:
Best Novel: Bram Stoker Awards 1999
Best Novel: British Fantasy Awards 1999
Best Horror or Dark Fantasy Novel: Locus Awards 1999
Stephen King's inspiration for this novel came in part from the 1938 Gothic novel Rebecca written by Daphne du Maurier.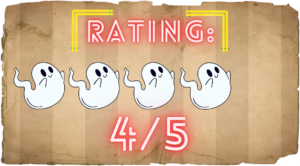 More Book Reviews: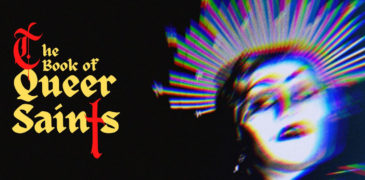 Created as a response to criticism levied at queer writers – often by queer readers – The Book of Queer Saints comprises 13 gorgeous, gruesome tales of queer victims and…
Lisa is a lifetime horror fan and Constant Reader originally hailing from upstate New York. She is certifiably obsessed with all things Stephen King, her love of reading and writing matched only by her love of dogs. After spending many years in the world of dog training and pet sitting, she has chosen to pursue her childhood dream of a career in writing.