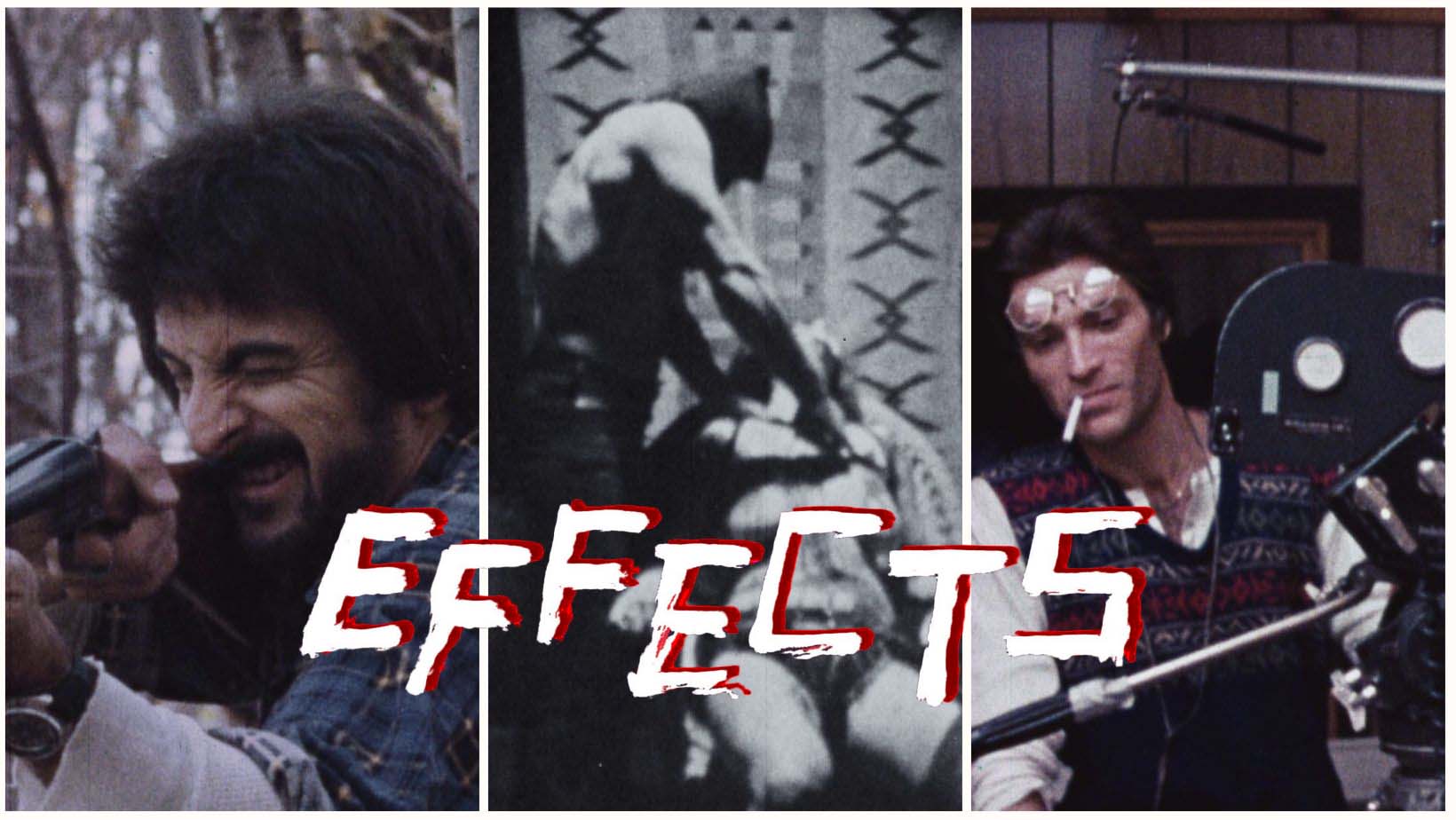 When it comes to lost media, there are a variety of reasons as to how the media came to be missing in the first place. But, by far the most egregious reason, in my opinion anyway, is legal battles over distribution rights and mishandled releases; the incompetence of a third party ruining any chances of this art being enjoyed, preferring that the film fall into obscurity.
Despite this, large communities of internet sleuths and small independent distribution companies are fighting the good fight, efficiently tracking down anyone connected with such productions to see if there is any way of preserving our cinematic history. Regrettably, most efforts are unfortunately fruitless, but with discoveries over the years such as Luigi Cozzi's Godzilla (1977), Necromania (1971) and Effects (1979) to name a few, this has strengthened the resolve of cinephiles everywhere that there is still hope to find these lost treasures.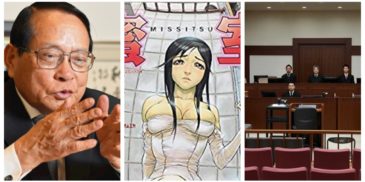 Every anime-inclined teen's worst nightmare is to have their parents find their secret stash. Imagine that not only your parent finds some rather questionable content, but decides to write to…
Effects is a 1979 American slasher horror, directed by Dusty Nelson, based on the novel Snuff by William H Mooney. Nelson was no stranger to being behind the camera, with him and many of the cast and crew having worked closely with Pittsburgh legend George A. Romero around the time of Martin (1977) and Dawn of the Dead (1978). Although produced in 1978, a terrible distribution deal left the film with a few minor screenings at a handful of film festivals in 1979, and it ultimately faded into obscurity. The film would not see the light of day again until 2004, when it was picked up for its first real distribution in 27 years by Synapse Films.
The story centres around Dominic, a young cinematographer hired to make a low budget horror film out in the mountains for emotionless director Lacey Bickel. As production continues, Dominic starts to fall for his beautiful gaffer Celeste. However, as their relationship and the film progresses, Dominic discovers there is a second secret film under production. This film has a much darker tone, as this horror needs no special effects team to achieve its gory conclusion.
Boasting a story that is rather prophetic for its time, the overarching concept of hidden cameras mimics a primitive form of reality TV that is prolific in our current popular culture. Furthermore, the film accurately identifies a modern audience's lust for blood, as present-day horror seems to rely on creative kills to please its viewers over a well-built and engaging story or slow building of tension. Additionally, an uncommon amoral ending helps the film stand out from similar films around the time, which was disliked by the original audiences that were lucky enough to catch a screening at a local film festival for its demoralizing finale.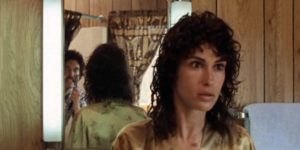 The story features an incredibly realistic representation of the filming process of the time, with the use of a 35MM film camera and a single back light sending a harsh exposure over the entire scene and mimicking the films own style perfectly. Consequently, equipment not used during filming a scene were repurposed as props due to budgetary restraints, with funding primarily from friends, family and loose change found down the backs of sofas, amounting to a measly $55,000. Similarly, many of this tiny crew had multiple jobs either in front of or behind the camera, with staff picking up the slack wherever and whenever possible. This formed a close-knit bond between them that translated to their characters impeccably, creating a realistic environment in which character and story development thrive throughout the film.
The film's sound design is by far one of the highlights of the production, with a use of uncharacteristic noise music is an enthralling accompaniment to the film's more tense scenes in the third act. Featuring incoherent piano pieces of random keys being hit indiscriminately as well as a similar treatment of an electric drum and the introduction of a creatively frantic style of cinematography derives a disorientating experience that perfectly translates the experience our protagonist is undergoing.
However, in Effects the introduction of the concept of snuff pushes the film into the next gear. Skilfully introduced with zero build up, yet feeling incredibly natural, its tension is built around the visual overload displayed with only a projector hum to accompany the torment on display. A young special effects artist/actor Tom Savini did an excellent job of making the snuff film believably unsettling, a testament to his skills in such a rudimentary field at the time.
In my opinion, 101 Films release of The American Genre Film Archive's (AGFA) remaster of the film is the ultimate version of the cinematic experience, with a beautiful 4K remaster of an incredibly rare 35MM theatrical print – the only one still in existence. Along with an Archival commentary track with John Harrison, Dusty Nelson, and Pasquale Buba, UBU short film, BEASTIE short film, Liner notes by Joseph A. Ziemba of AGFA and Bleeding Skull! And special documentary AFTER EFFECTS with optional commentary track and is available at their website here.
When it comes to low budget films, Effects credibly encompasses the superlative aspects that helped build the genre's popular basis of creative freedom. This, along with its prescient approach to storytelling, has prevented the film from feeling dated story-wise. Though the same timelessness cannot be said of the visuals, they, however, retain the lofi analogue charm known of this time period. I would happily recommend Effects to fans of 70s horror as well as fans of George A. Romero's early work.

More from 101 Films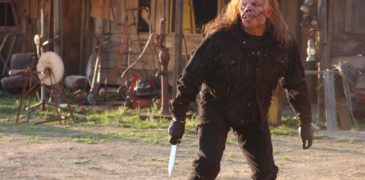 As a young girl who grew up stuffing my barbies into a toy replica of the monster truck Big Foot, Monster Man screamed out to me. What's not to love about a…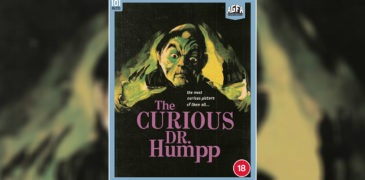 The Curious Dr. Humpp (La Venganza del Sexo) is a 1969 Argentinian sexploitation horror, written and directed by the prolific Emilio Vieyra – well-known for his work grounded in exploitation…
In 1989 Barry Gillis released, arguably, the worse film ever made with his sci-fi horror experiment Things (1989). The mix of incoherent story, disorienting and cheap camera work along with…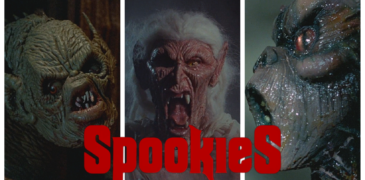 Ever since I was a small child, I have had a fascination with monster movies. They bring back nostalgic memories of sitting for hours on end, watching black and white…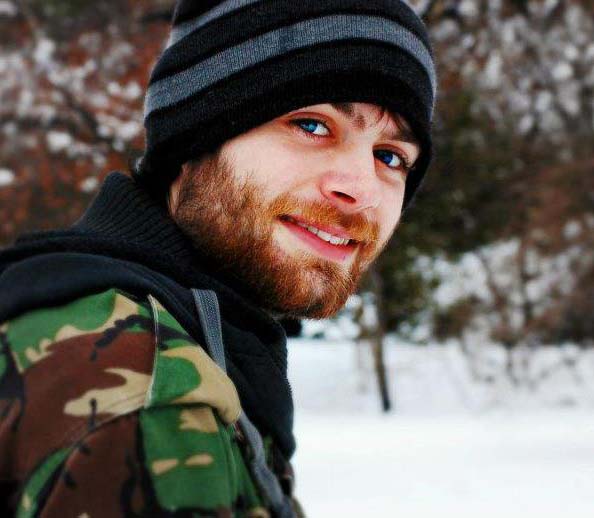 Hey there, I'm Jim and I'm located in London, UK. I am a Writer and Managing Director here at Grimoire of Horror. A lifelong love of horror and writing has led me down this rabbit hole, allowing me to meet many amazing people and experience some truly original artwork. I specialise in world cinema, manga/graphic novels, and video games but will sometime traverse into the unknown in search of adventure.