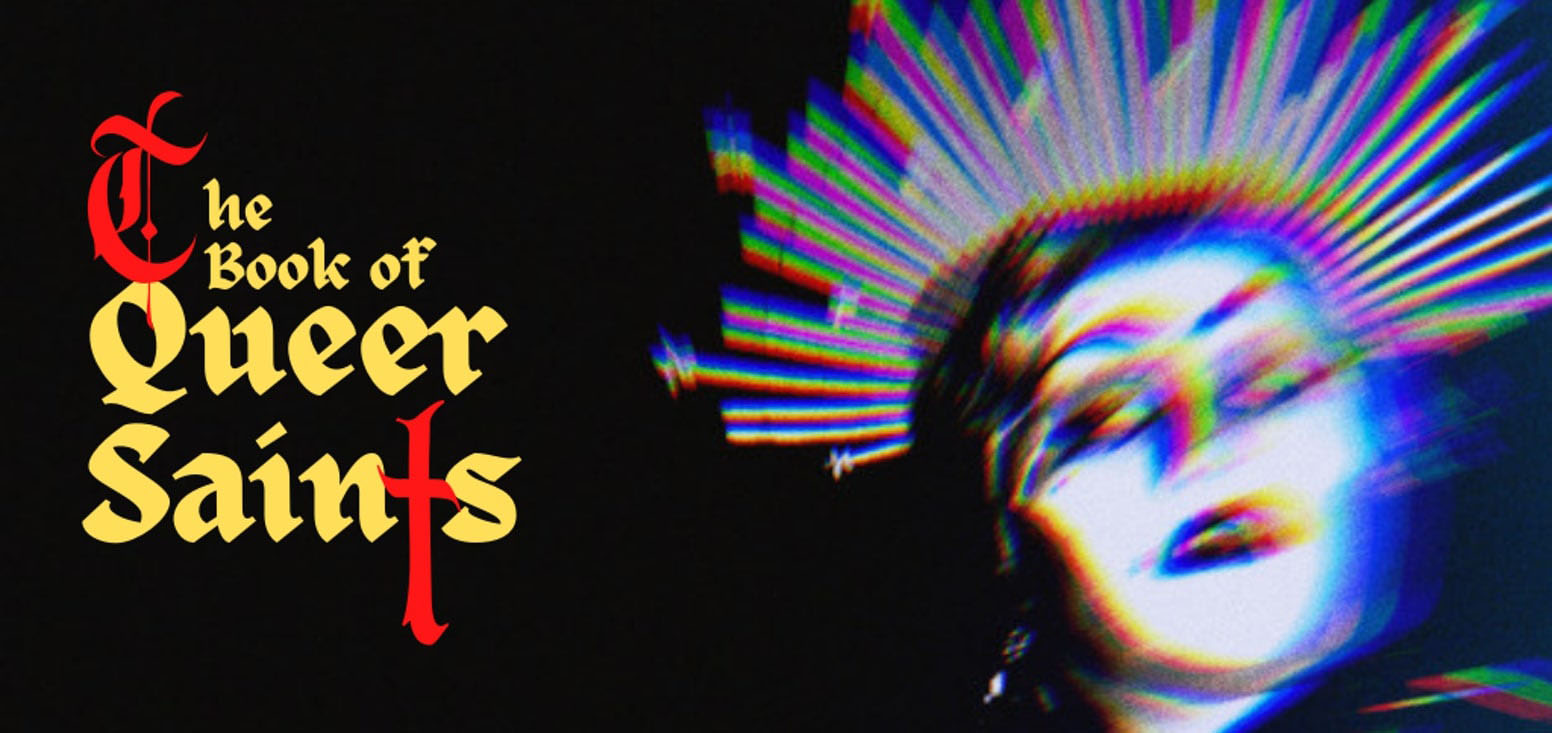 Created as a response to criticism levied at queer writers – often by queer readers – The Book of Queer Saints comprises 13 gorgeous, gruesome tales of queer victims and villains. The Kickstarter-funded effort brings together some of the best new voices in horror, with a view to " embrace every kind of queer person in the stories we tell". An abusive feeder berates his fat submissive from beyond the grave; a monster stalks the streets of London in search of a boy no one will miss; something like a werewolf bristles beneath the skin of an isolated protagonist: all this and more lurks within pages stained with blood and other bodily fluids. From the sublime opener (We Frolic Within the Leviathan's Heart by Hailey Piper) to the transcendental finale (Belle Tolls' Heliogabalus Fabulous), the anthology fluctuates between humour and horror, tragedy and trauma without missing a beat. It also offers a powerful rebuttal to readers who desire so-called "good" representation – which so often translates to "safe" or downright "boring".
The tug-of-war between assimilation and liberation has been at the heart of many a conflict for decades: from those outside communities having their unconscious biases confirmed, to those within who wish to be accepted (or simply tolerated) by wider society. For example, Helen P. Branson's 1957 book Gay Bar explores her experience running the titular establishment. She expresses affection for her patrons but derides flamboyant, effeminate men. More recently, Eric LaRocca received harsh criticism for the unhealthy lesbian relationship at the heart of his 2021 novella Things Have Gotten Worse Since We Last Spoke. Not only have they written in Seize the Press to defend so-called problematic narratives, but he also provides this anthology with The Neon Holocaust, a twisted look at an abusive gay man building a house with the bones and viscera of his victims, told through the eyes of a vengeful partner.
The Book of Queer Saints – cover designed by Mae Murray
LaRocca's voice – alongside twelve others telling their own twisted tales – is much needed. Personally, this reviewer's favourite of the bunch is George Daniel Lea's offering: The Last Disgrace. Lyeman's Street, the old queer district, serves as the narrator's hunting ground. The latest victim is a boy who gives off desperate waves of suicidal ideation. As he is bundled first into a taxi and then into the house where he is destined to die, it is impossible not to feel helpless. Then Lea reveals a twisted optimism, a beautiful, ecstatic tragedy. There is so much to pick apart and love, and Lea's elegant, lyrical prose is the perfect counterpoint to the story's climax (in every sense of that word).
Otherwise, the aforementioned feeder-submissive dynamic in Joshua R. Pangborn's Crumbs is unforgettable, while the queer satanic biker gang in the penultimate tale, Macramé Flames by Eric Raglin, is glorious. Covering every contribution would be impossible – and it would be better to enter with no further knowledge or bias, as this reviewer did – but needless to say there is no weak link. Mae Murray's editing must be commended.
Unfortunately, there is perhaps one small personal gripe (though your mileage may vary). The book makes use of an inverted cross to denote story breaks. This symbol is often used in horror to reveal the presence of evil: as lights flicker and picture frames leap from walls, crosses invert themselves untouched. In reality, the upside down cross is a reference to Saint Peter who, feeling that he should not be executed in the same manner as his Lord, opted to be crucified upside down. In that sense, displaying a so-called Petrine Cross is arguably more devout and meaningful than displaying a regular one. This misinterpretation of Christian iconography is common in horror, and in a way mirrors our collective misunderstanding of pentagrams and other occult symbols. Undoubtedly, its occult connection dating to the 19th century explains its presence here, but for a collection so vital and original to fall into familiar tropes as lesser offerings is somewhat disappointing.
Still, The Book of Queer Saints is fabulous. Often shocking and always compelling, it is a searing response to self-righteous, media illiterate criticism, and a staggering collection from some of the best writers horror currently has to offer. Mae Murray introduces the collection, while Sam Richard provides the foreword. The contributing authors are as follows: Hailey Piper, Eric LaRocca, James Bennett, Perry Ruhland, Nikki R. Leigh, Joe Koch, Joshua R. Pangborn, K.S. Walker, George Daniel Lea, LC von Hessen, Briar Ripley Page, Eric Raglin and Belle Tolls. The Book of Queer Saints releases March 29th 2022, and you can now pre-order a copy on Amazon.
Grimoire of Horror thanks Mae Murray for providing an ARC in exchange for an honest review.
More Book Reviews
For the long-awaited conclusion to the Gwendy trilogy, Stephen King and Richard Chizmar reach the final frontier of "don't push that button!!" horror to bring us the last installment of The…
Isabelle is a writer from the UK who enjoys alternative manga and horror films. When not writing, you can probably find Isabelle buying books or obsessing over Martin and Lewis.