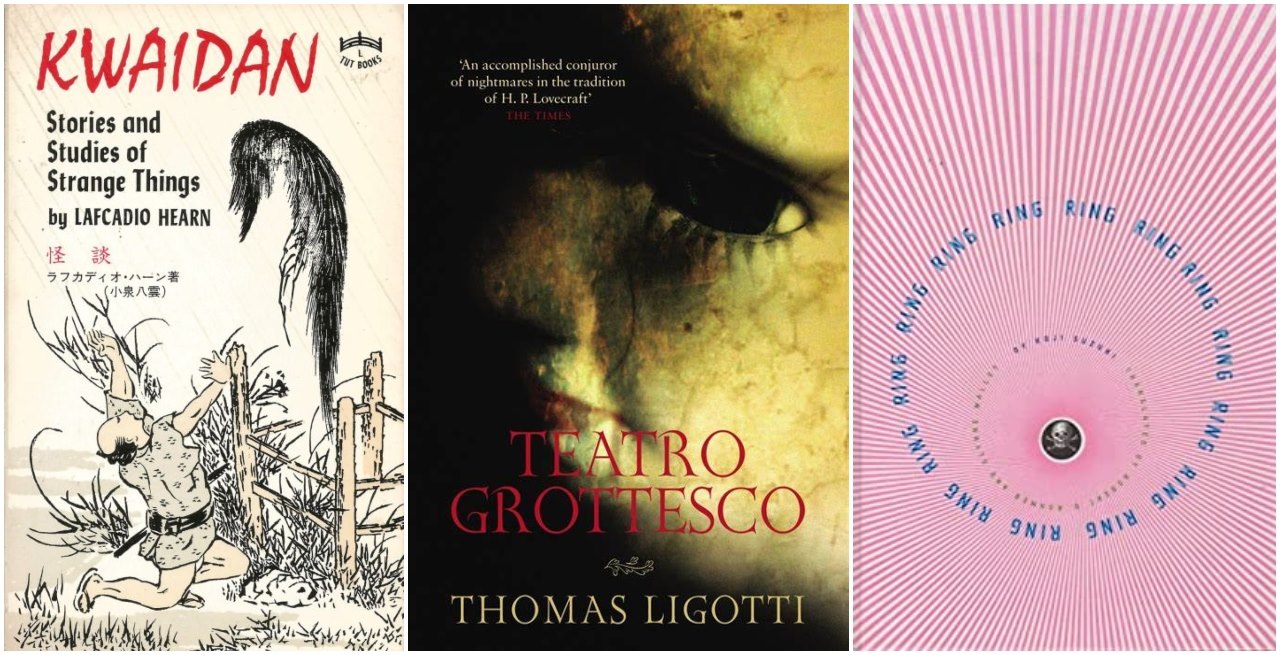 As fall approaches, it's the perfect time to slow down, grab a cup of tea or spiced coffee, a cozy blanket, and settle in with a good read. There aren't as many expectations to be active, and as Spooky Season approaches, what better way is there to set the atmosphere than with an unsettling read? Here at the Grimoire of Horror, we discussed what books we'd recommend. Find our choices below.
The Graveyard Apartment by
Mariko Koike
"A terrifying tale of a young family who move into an apartment building next to a graveyard and the horrors that are unleashed upon them." – Goodreads
An unsettling tale of the supernatural slowly creeping its way into the life of a small family, The Graveyard Apartment has that wonderful build and creepy atmosphere I have come to love in Asian horror. Spending most of the novel in the realm of vague forces at play, the last several chapters of the book really ramp up in such a gripping fashion with haunting descriptions of hordes of malicious spirits keeping a family confined to their apartment building. A slow build but one worth taking, it's also a great title to check out before the movie adaptation that should be coming in the near future from J-horror icon Takashi Shimizu. (Adam)
Goth: A Novel of Horror by Otsuichi
Goth follows two high school students: one, the ideal victim, the other, a sociopath obsessed with serial killers. When they find a journal written by a local killer, they decide to read it rather than turn it in. As their obsession grows, we find out more about each character's past in a dark, compelling mystery.
If you've read any of Otsuichi's work (or watched the movies based on them), you won't be disappointed here. Goth is my favorite of his works. Not content to be simply a mystery, crime drama, love story, or disturbing character piece, it succeeds by combining all of them and becoming the sum of its parts. The sinister atmosphere and dark, psychological profiles are perfect to evoke an unsettling Halloween mood. (Quinn)
We Have Always Lived in the Castle
by Shirley Jackson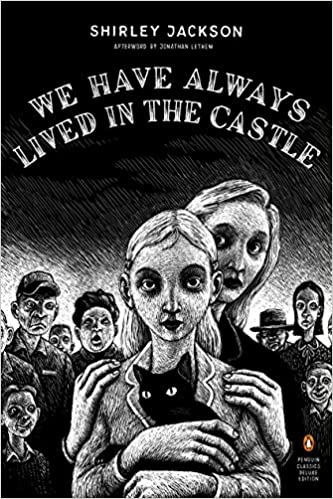 Taking readers deep into a labyrinth of dark neurosis, We Have Always Lived in the Castle is a deliciously unsettling novel about a perverse, isolated, and possibly murderous family and the struggle that ensues when a cousin arrives at their estate.
The master of Female Gothic brings us what can only be described as cottagecore horror. It follows two sisters, Constance (28) and Merricat (18), through a reclusive existence that is almost idyllic were it not for the constant judgement of the surrounding townsfolk and horrid extended family after their wealth. The novel is laced with herbalism (often of the deadly kind), an adorable cat, and the dark, hilarious narrations from Merricat. It's not as scary as other books on this list, but the mystery of what happened to the family is always looming. However, it's just a fun, spooky read befitting of the Halloween season for anyone who is inclined to the Gothic but isn't interested in being scared. (Aubry)
Ring by Koji Suzuki
Asakawa is a journalist whose niece died from the mysterious videotape. He attempts to solve the enigma and save more viewers. Ring gives us much more backstory than any of the individual films, and is essential for anyone wanting to know the origin of the now-classic tale.
The way the tape and virus work are far more complicated than the movies initially let on, and Sadako is more complex. If those sorts of details interest you, Ring is a perfect fit. With horrors both human and yurei, what more does an October book need? (Quinn)
Thirteen Storeys by Jonathan Sims
"A dinner party is held in the penthouse of a multimillion-pound development. All the guests are strangers – even to their host, the billionaire owner of the building. None of them know why they were selected to receive his invitation. Whether privileged or deprived, they share only one thing in common – they've all experienced a shocking disturbance within the building's walls.
By the end of the night, their host is dead, and none of the guests will say what happened. His death has remained one of the biggest unsolved mysteries – until now. But are you ready for their stories?" -Amazon
Thirteen Storeys combines the long tradition of horror short story anthologies with an overarching plot. Each story stands alone, though gently interlinked by setting and recurring characters, until the final set piece binds all of them together in a bloody, disgusting denouement.
The stories are all very different; some are body horror, others psychological. However, what links them, aside from the final chapter, is some very astute social commentary, particularly regarding the class system, expressed masterfully by Sims. His writing is vivid and expressive whilst remaining easily readable, and very inclusive without it feeling forced. This book was an unexpected delight for me. (Annette)
The Exorcist by William Peter Blatty
The Exorcist, written by William Peter Blatty in 1971 is said to be "the most terrifying novel ever written." Loosely based on true events, The Exorcist tells the story of 11-year-old Reagan MacNeil, a well behaved and polite child who suffered an abrupt change in behavior and personality. Reagan's mother, actress Chris MacNeil, struggles to find the cause as Reagan's condition deteriorates at an alarming rate. As medical and psychiatric conditions are ruled out, Chris MacNeil seeks out the assistance of a priest as an act of desperation.
A self-proclaimed atheist, Chris MacNeil is forced to consider demonic possession as the cause of her daughter's shocking change in behavior as strange events begin to occur in her presence. Highly skeptical, Father Damien Karras agrees to see Reagan, and is confronted by an evil far beyond the realm of imagination.
I recommend this book for Halloween in a sense of awe, after just completing my first read of this novel. The Exorcist is by far the scariest novel I have ever read, having a glimmer of truth that leaves the reader unsettled. The fact that it is shocking today, fifty years since its publication, makes me revel at the thought of the impact it made in 1971. This novel is at the top of my list of Halloween spooky reads, and if you are really in for a scare, be sure to check out the audiobook narrated by William Peter Blatty himself. Locking your doors and windows won't rescue you from the thought of demonic possession, but you may want to get rid of that Ouija board after this read. (Lisa L)
The Waking: Dreams of the Dead
by Thomas Randall
Dreams of the Dead is the first in a trilogy about an American teenager moving to Japan with her father. At her new school, she soon learns about an unsolved murder and begins having nightmares. When students start turning up dead with strange marks on their bodies, is it the previous victim taking revenge?
While The Waking is very much an American written young adult series, I loved all of the Japanese myths and culture woven into the plot. Noh theater is featured very heavily, as are various creatures and spirits. By centering on a gaijin, who is embracing the culture and learning from her mistakes, it allows foreigners a chance to experience new culture from a place of openness and willingness. It was a nice change of pace to my consistently disturbing Japanese authors. (Quinn)
Dracula by Bram Stoker
Dracula is an epistolary novel written by Bram Stoker in 1897. Its narrative takes places as a series of letters, diary entries, and newspaper articles as written by several characters throughout the novel. The plot outlines Dracula's attempt to move from Transylvania to England, searching out new blood and spreading his army of undead. Once he arrives, Lucy Westenra falls ill under strange circumstances. Thus, Dr. Jack Seward enlists the help of Dr. Abraham Van Helsing, an expert in matters of the occult. Van Helsing proceeds to lead the group, with the ultimate goal of destroying Count Dracula and thereby saving Jonathon Harker's fiancé, Mina Murray, from befalling the same fate as her dear friend, Lucy Westenra.
Dracula is arguably the most recognizable character in the realm of horror to this day. The novel has been adapted to film over thirty times and is the quintessential vampire tale. I enjoyed diving into this novel and discovering how much of the story has been faithfully reproduced, and what material has been tacked on by Hollywood. While most people are familiar with the story of Dracula from the theatrical reproductions, not as many have read the original source material. This a great read to start off the Halloween season and while you're at it, you can revisit your favorite film adaptions of the story. (Lisa L)
The Elementals by Michael McDowell
"After a bizarre and disturbing incident at the funeral of matriarch Marian Savage, the McCray and Savage families look forward to a restful and relaxing summer at Beldame, on Alabama's Gulf Coast, where three Victorian houses loom over the shimmering beach. Two of the houses are habitable, while the third is slowly and mysteriously being buried beneath an enormous dune of blindingly white sand. But though long uninhabited, the third house is not empty. Inside, something deadly lies in wait. Something that has terrified Dauphin Savage and Luker McCray since they were boys and which still haunts their nightmares. Something horrific that may be responsible for several terrible and unexplained deaths years earlier – and is now ready to kill again …" -Amazon
Michael McDowell's slow-burn Southern Gothic novel regularly appears in lists of top horror writing, and it's clear to see why. He is superb at characterisation, giving a real sense of the relationships between the Savage family and their companions, which makes the subtle, creeping sense of dread even more effective as it slowly unravels them. The fear of a terrifying matriarch, the horrors of long-buried family secrets coming to light, and the chilling power of nature are all explored before the uncanny imagery of a house being slowly consumed by beautiful beach sand. The Elementals of the title are elusive but thoroughly menacing, as disturbing as they are subtle. Fans of the psychological and the supernatural will both find much to enjoy in this superb piece of writing. (Annette)
Salem's Lot by Stephen King
Salem's Lot by Stephen King opens a window into an unassuming small town in America where the mystery of a child's disappearance unfolds. An ancient evil has come to gain a foot hold in the new world. The town becomes the battle ground between the ungodly and a group of unlikely heroes consisting of an old teacher, a priest, a novelist, a young woman, the town doctor, and a child. The charm, dignity, and aloofness embodied within the antagonist creates a villain we love to hate. Who will emerge victorious?
I highly recommend Salem's Lot by Stephen King because we are reunited with a much beloved monster in horror. The author poses an implicit question to his readers; what would, or could you do? Personally, I love the theme of old-world horror vs. new world people. The villain has experience, but our heroes have modern thinking. This story about the righteous vs. the profane is perfect for the Halloween season. (Arlene)
The Ballad of Black Tom
by Victor LaValle
Charles Thomas Tester hustles to put food on the table, keep the roof over his father's head, from Harlem to Flushing Meadows to Red Hook. He knows what magic a suit can cast, the invisibility a guitar case can provide, and the curse written on his skin that attracts the eye of wealthy white folks and their cops. But when he delivers an occult tome to a reclusive sorceress in the heart of Queens, Tom opens a door to a deeper realm of magic, and earns the attention of things best left sleeping. A storm that might swallow the world is building in Brooklyn. Will Black Tom live to see it break?
LaValle reappropriates Lovecraft's arguably most racist short story "The Horror at Redhook" to give voice to an unnamed black character from the original. The Ballad of Black Tom honors the horror of Lovecraft while updating it for a modern audience, and in truly terrifying fashion. It's a quick read as a novella, and I would advise listening to the audiobook as the narrator knocks it out of the park. Fans of Lovecraft will thrill at this continued exploration of cosmic horror! (Aubry)
The Graveyard Book by Neil Gaiman
The Graveyard Book pushes readers right into the middle of a heinous crime as it is committed, the murder of an entire family. The suspense weighs heavily as the last member of the family, an innocent baby, wonders through the house and is oblivious to the hunter close behind. With some manner of luck, the baby exits the house into the night and heads uphill toward an old graveyard. Still, the hunt continues.
Neil Gaiman's The Graveyard Book is a dark tale aimed toward kids and teens which makes it a parent's perfect introduction for their children to the more mature horror genre. The story is intriguing so that events move at a slower clip for children but at a speed that parents can also enjoy. The worlds that the author creates in his story are full of wonder and dangers. No Halloween is complete until we have had an experience that is dark, fun, and fraught with mystery and danger. (Arlene)
Teatro Grottesco by Thomas Ligotti
"This collection features tormented individuals who play out their doom in various odd little towns, as well as in dark sectors frequented by sinister and often blackly comical eccentrics. The cycle of narratives that includes the title work of this collection, for instance, introduces readers to a freakish community of artists who encounter demonic perils that ultimately engulf their lives. These are selected examples of the forbidding array of persons and places that compose the mesmerizing fiction of Thomas Ligotti." – Goodreads
Many consider Ligotti as the rightful heir to Lovecraft's mantle as a purveyor of cosmic and metaphysical horror. Whether you believe that or not, there is no denying his prose and stories evoke the same sense of dread towards those things beyond our control. While all the author's collections are noteworthy, Teatro Grottesco, which aptly breaks up the short stories under 'derangements', 'deformations', and 'the damaged and the diseased' contains some of my personal favorites. From a twisted town manager who plunges the denizens into a surreal nightmare, to the fabricated memories of the ghastly gas station carnivals the book is a truly twisted treat for those who want to challenge themselves this spooky season. (Adam)
Frankenstein by Mary Shelley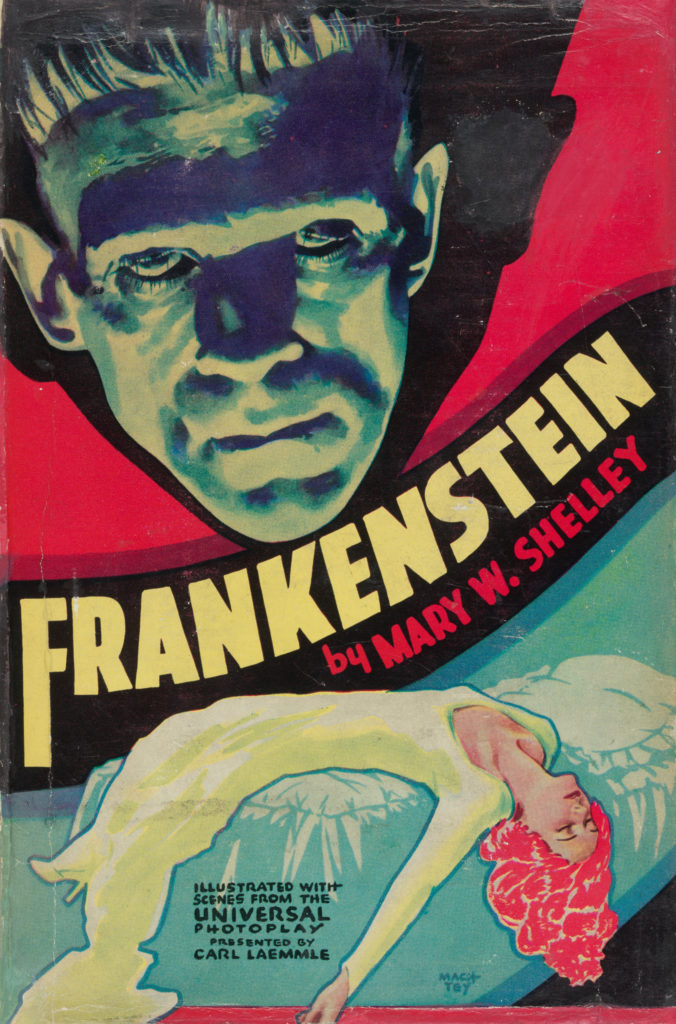 Frankenstein, written by Mary Shelley in 1818 is a 200-year-old tale that remains relevant in popular culture today. Feeling alone and misunderstood, a yound scientist, Victor Frankenstein endeavors to create a companion for himself in an unorthodox scientific experiment. In hopes of creating a sentient being who would share his thoughts and ideas, Victor is suddenly overwhelmed with horror when his experiment is a success. He then abandons his creation and flees his laboratory, telling no one of his dark experiment or of the unholy abomination he has left in his wake. Frankenstein's monster then seeks out his creator in anger for being abandoned and cursed to this miserable existence.
I only read Frankenstein a few months ago, and I found it to be a far cry from the story we all know and love. Another gothic horror classic, I feel this is a great read for the spooky season. The novel is written in the same fashion as Dracula, in a series of letters and diary entries. Frankenstein has my recommendation for being a surprising read; the film adaptions took this one to a far different place than the original story. As a fun game, try and count how many times Mary Shelley can use the word "countenance" in 272 pages. (Lisa L)
Kwaidan by Lafcadio Hearn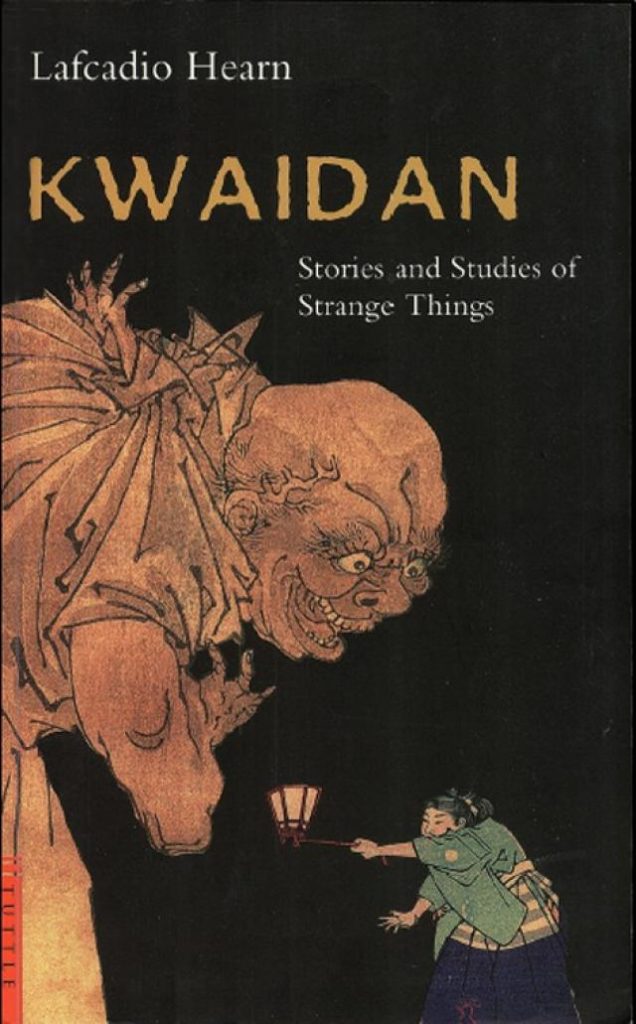 "A blind musician with amazing talent is called upon to perform for the dead. Faceless creatures haunt an unwary traveler. A beautiful woman — the personification of winter at its cruelest — ruthlessly kills unsuspecting mortals. These and 17 other chilling supernatural tales — based on legends, myths, and beliefs of ancient Japan" – Goodreads
Those invested in trying to better understand Japanese culture are likely familiar with the work of Hearn, who collected and introduced an abundance of folklore and practices to the West. Kwaidan is just one of his collections of the supernatural and peculiar from Japan but it is, arguably, his most accessible work to fans of horror literature. Even better, the book is public domain so that means you can have at it any time if you prefer digital over physical media. So get spooked from some traditional horror stories from Japan. You won't regret it and will be all the more knowledgeable for it! (Adam)
Now You Are One of Us by Asa Nonami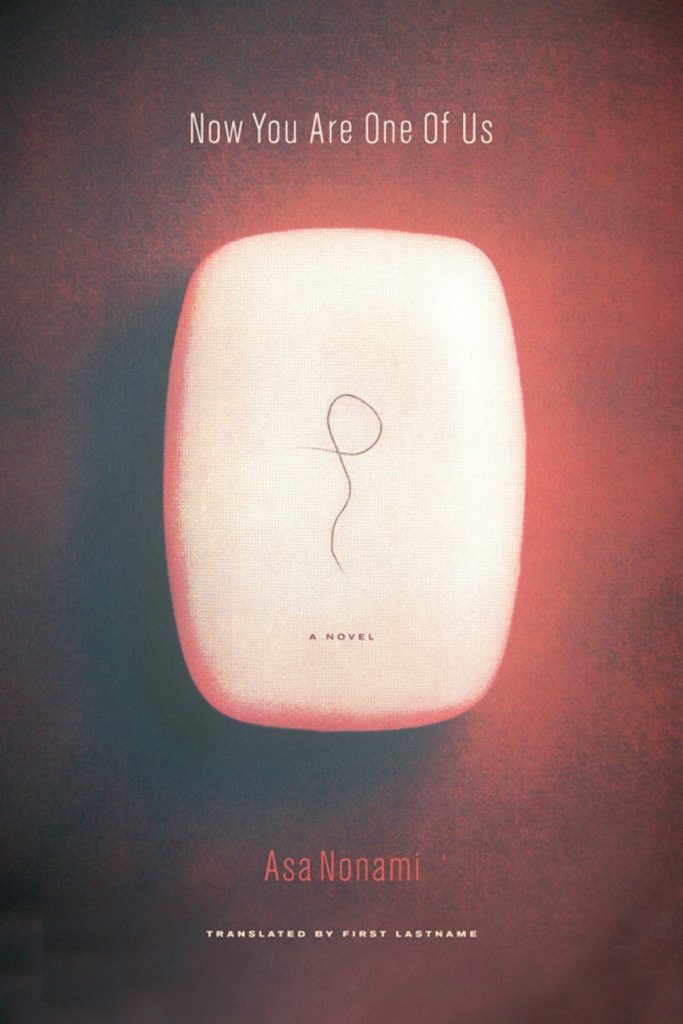 "In the tradition of Daphne du Maurier's Rebecca and Ira Levin's Rosemary's Baby, here is a new classic about the bride who's no longer sure what to think. All families have their own rituals, secrets, and credos, like a miniature religious cult; these quirks may elicit the mirth or mild alarm of guests, but the matter is rather more serious if you're marrying into a household. If its's a Japanese one with a history, the brace yourself: some surprising truths lurk around the corner."-Goodreads
Asa Nonami perfectly captures the horror and discomfort of being trapped in a family. In this case, it's the family of your spouse that has its own traditions and culture. Though this is a novel about folks in Japan, as a Filipino I can relate to some of the uncomfortable familial elements that are dialed up to eleven in this tale. The author spins a good old-fashioned paranoid thriller that houses an unexpected twist that somehow still feels like a natural conclusion to the story. I don't think I've read something so free of bloodshed yet so uncomfortably disgusting quite like this. (Dustin Julian Domingo)
These Bones by Kayla Chenault

In a neighborhood known as the Bramble Patch, the Lyons family endures despite poverty, racism, and the ghoulish appetites of an underworld kingpin called the Barghest. As the years pass and the neighborhood falls into decay, along with the town that surrounds it, what's left of the Bramble Patch will learn the saying is true: These bones are gonna rise again.
A beautiful mixture of horror and magical realism, These Bones uses folklore and the history of fictional but oh-so real Midwestern town mired in segregation, poverty, and the monsters that prey on the vulnerable. Beautiful prose and grotesque surreal imagery is used to bring the woes of The Bramble's residents to life, shaping a completely unique horror story. (Aubry)
The Only Good Indians follows four American Indian men after a disturbing event from their youth puts them in a desperate struggle for their lives. Tracked by an entity bent on revenge, these childhood friends are helpless as the culture and traditions they left behind catch up to them in a violent, vengeful way.
Jones maximizes a first person narration to explore every element of the story, even the perspective of the entity on the hunt for revenge. There are so many scenes where he just takes his time building the suspense, plunging the reader into trauma, blood chilling visions, and very real violence, only allowing us to surface for air face to face with the very creature at the heart of it. The ending of the story is particularly memorable, and will have you on the edge of your metaphorical seat, unable to guess where this brutal will end. If you weren't afraid of elk before, you will be now. (Aubry)
Clown in a Cornfield by Adam Cesare
"Quinn Maybrook just wants to make it until graduation. She might not make it to morning.
Quinn and her father moved to tiny, boring Kettle Springs to find a fresh start. But ever since the Baypen Corn Syrup Factory shut down, Kettle Springs has cracked in half. On one side are the adults, who are desperate to make Kettle Springs great again, and on the other are the kids, who want to have fun, make prank videos, and get out of Kettle Springs as quick as they can.
Kettle Springs is caught in a battle between old and new, tradition and progress. It's a fight that looks like it will destroy the town. Until Frendo, the Baypen mascot, a creepy clown in a pork-pie hat, goes homicidal and decides that the only way for Kettle Springs to grow back is to cull the rotten crop of kids who live there now. "-Goodreads
The first Adam Cesare joint I've ever read was The Summer Job . While I found that book intense, disturbing, and unsettling, Mr. Cesare continues to wow me with this recent novel. This book cleverly balances social commentary and horror, with one never seeming to outshine the other. I found the characters to be interesting and worth rooting for. What really sold me on the book, though, is the sheer intensity he's woven from chapter to chapter. The author has created a slasher book not quite like anything I've seen. Considering the clown motif, I thought I was getting into familiar territory, but instead I was brought into territory I could not predict, which left my fingers cold as I raced on to find out what happened next. (Dustin Julian Domingo)
More Book Reviews
Here at the Grimoire of Horror, we would like to celebrate Pride Month with some curated selections including LGBTQIA+ characters. As a genre that has always appealed to the underdogs,…