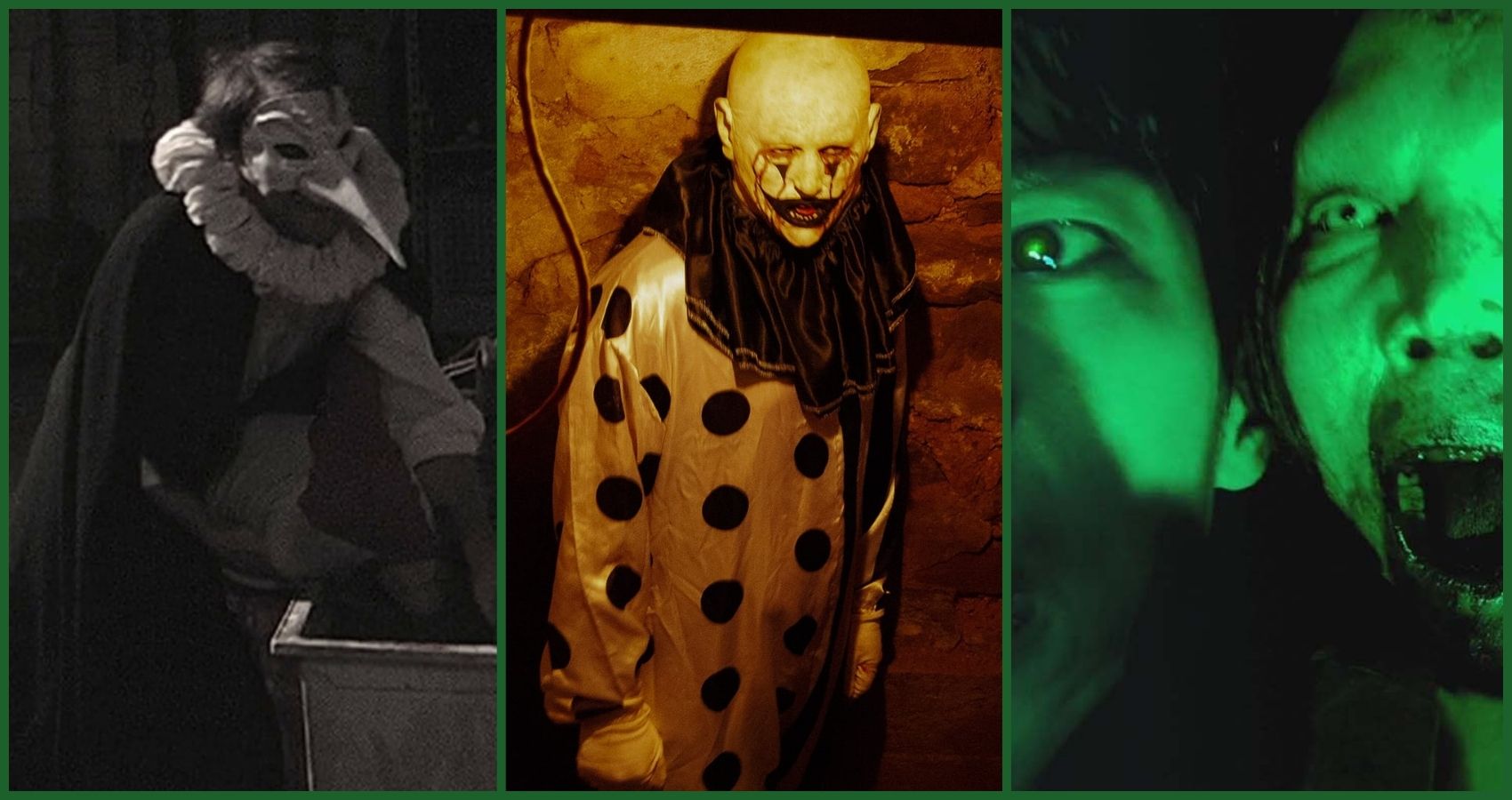 From the dawn of humanity's time on this Earth, fear has been the most important feeling for the survival of man. It is what keeps us alive, the reason we exist and stand above many other species as the dominant force on this planet. But what is fear? Is it the venomous insect crawling over the unconscious body of the primitive man sleeping in the wilderness? Is it the second you see the ground approaching during a fall? Is it the large masked man standing outside your window holding a combat knife? I'd argue fear is something more, something greater! Fear is a force of nature akin to a highly destructive earthquake of the mind, moved by empathy. And no subgenre of horror causes one to empathize as much as found footage does.
With that in mind, we at the Grimoire of Horror family compiled a list of some of the best lesser known, best found footage horror movies for your delight, so you, too, can empathize with the existential horror of a reality we, thankfully, will not live.
The Borderlands (2013) Dir. Elliot Goldner
"A team of Vatican investigators descend upon a church in a remote area to demystify the unusual happenings, but what they discover is more disturbing than they had first imagined."
Religion can be scary, y'all. Take it from two guys debunking religious miracles, investigating secrets surrounding a church. The film is genuinely unnerving, creepy, and leads to one of my favorite endings of all time. (Sean)

Religious horror films always stir an intriguing sense in all of us. But adding found footage treatment to it only elevates the realism and conspiracy behind it. The Borderlands (2013) by Elliot Goldner fused the two to come up with an engrossing mystery that questions who and what we really believe in. The atmosphere and the rural setting are tense, the characters are compelling, and the ending is an unnerving twist that would unlock a new fear within you! (Dominic)
Murder Death Koreatown (2020)
"After his neighbor's real life murder, an unemployed man goes down the rabbit hole investigating what he believes to be a conspiracy."
Conspiracies. Conspiracies everywhere. Is this guy just losing his mind after his neighbor is murdered, or are there supernatural events going on? Maybe not all of the answers are clear, but the final images are chilling. (Sean)
Butterfly Kisses (2018) Dir. Erik Kristopher Myers
"A filmmaker discovers a box of video tapes depicting two students' disturbing film project featuring a local horror legend, The Peeping Tom. As he sets out to prove this story is real and release it as a work of his own, he loses himself and the film crew following him into his project."
Butterfly kisses is a great example of how the genre can lie in simplicity. An urban legend leading to a curse that drive a protagonist crazy is nothing new, in fact it is a dime a dozen. However, Butterfly Kisses does such an impeccable job of really pushing the scares and an understanding to what makes the genre frightening for many. "Peeping Tom", an entity that slowly gets closer with time, is the ideal villain for a film of this ilk. Essentially, the creatures looming presence from background dot to overbearing entity only feet away speaks to the way we view these films – always looking to the grainy footage trying to figure out what the threat is. Overall, this one is just really intelligently executed and a real blast to watch. (Adam)
A pleasant surprise. Seeing a psyche breaking as the person goes down the rabbit hole of finding the truth of an urban legend worked well. The urban legend itself is totally creepy, reminding me of The Babadook. You love to hate the main character throughout the runtime. I really think this film is underrated. (Sean)
Gonjiam Haunted Asylum (2018) Dir. Jung Bum-Shik
An internet broadcaster recruits a handful of people for their 'experience the horror' show at Gonjiam Psychiatric Hospital, a place selected as one of the '7 freakiest places on the planet'. They are to explore the haunted asylum and stream it live on their online show.
There's been many asylum set found footage horror films, this being my favorite. I don't know, something about the South Korean insane asylum setting just gives it even more intense creepy vibes. (Sean)

A more modern take on the FF genre, this South Korean supernatural horror uses a small fortune in GoPro action cameras to produce the FF style efficiently as well as assist in creating high production values throughout. Featuring a congenial cast of characters and a beautifully decrepit shooting location, what soon starts out as a fun test of courage soon diverges into an oppressive supernatural onslaught as the scares escalate to a crescendo ending. (Jim)
The Last Exorcism (2010) Dir. Daniel Stamm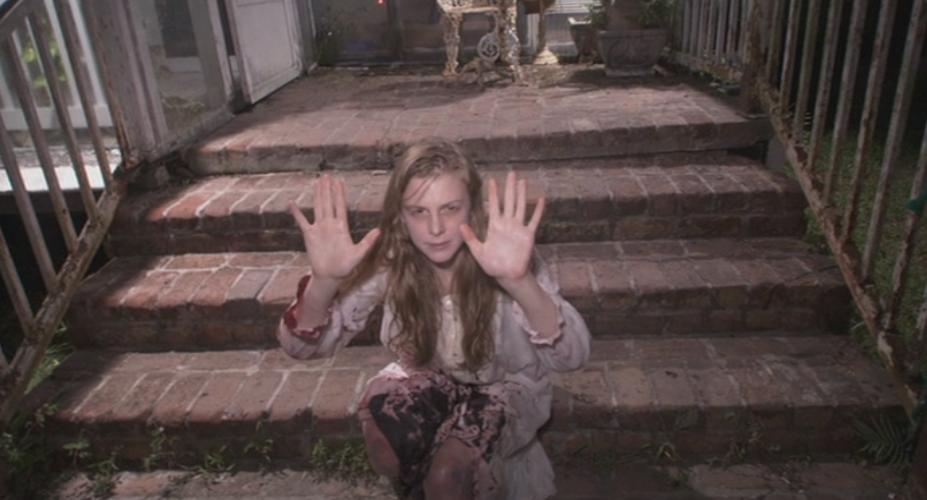 "A troubled evangelical minister agrees to let his last exorcism be filmed by a documentary crew."
Controversial statement – I love the ending. I love the dark turn it takes near the end. I love Caleb Laundry Jones. Mockumentaries make up some of the best found footage horror experiences and even with the occult elements in the film it feels not far off from reality. (Sean)
This one does a great job of building up ambiguity, and misdirecting its way through a fair few twists and turns. That the finale is such a definitive answer disappoints some viewers but I really enjoy the payoff of it going all the way to a solid conclusion. (Luke)
Troll Hunter (2010) Dir. André Øvredal
"A group of students investigates a series of mysterious bear killings, but learns that there are much more dangerous things going on. They start to follow a mysterious hunter, learning that he is actually a troll hunter."
Admittedly, I am one of the few people I have met that just thinks Troll Hunter is 'Okay". I don't think many of the jokes land well and I find the pacing rather tedious (plus the idea of having fun makes me physically sick). Joking aside, this is one that I still always recommend people check out, it is certainly a unique entry and the fandom around it is deserved. In addition, it is one of the most impressive in presenting really large creatures and using the genre to kind of mask potential short comings to turn it into something that, visually, is a highly enjoyable experience. (Adam)
This mockumentary style found footage horror is unique in that it had a fairly decent budget (at 3.5 million USD, or 19 million NOK), so rather than the low quality filming typically found in the genre, cinematographer Hallvard Bræin gives us a visual feast, taking full advantage of the breathtaking Norwegian setting in the process. On top of that, decent computer graphics bring to life a delightful variety of trolls featured in the film starting fairly early in the film, adding a surprising element of realism. This must-see movie is fun from beginning to end, and one you can probably get your non-horror friends to watch as well. (Aubry)
The Den (2013) Dir. Zach Donohue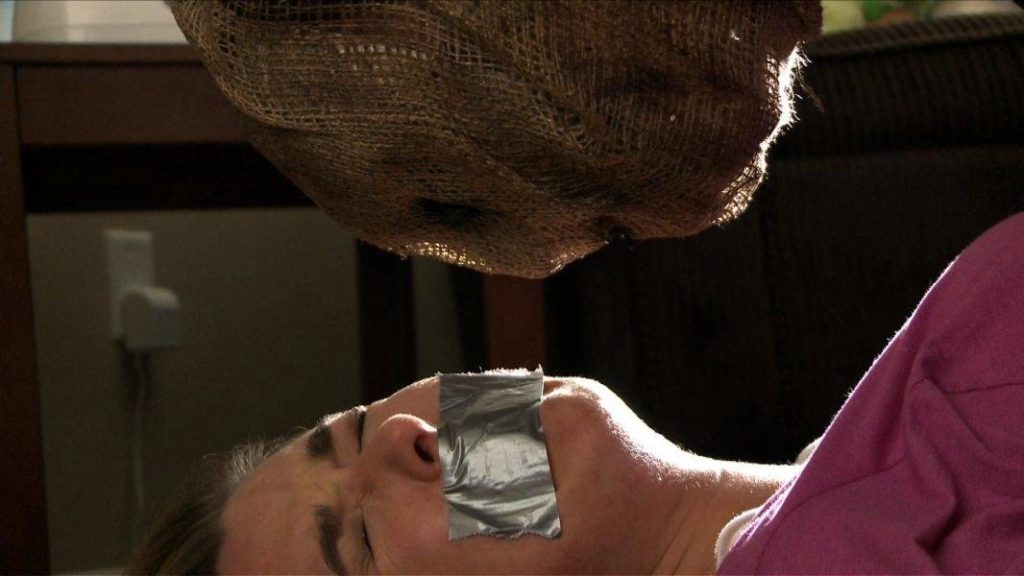 "While studying the habits of web cam chat users from the apparent safety of her own home, a young woman's life begins to spiral out of control after witnessing a grisly murder online."
Seriously, make another film Zachary Donohue! I am hesitant to use the term 'ahead of its time' but this film did the online angle before Unfriended and has a lot more gritty bite to it. If you like your found footage dark and bleak, this one is a wonderful spiral of madness that should not be missed (Adam)
The Poughkeepsie Tapes (2007) Dir. John Erik Dowdle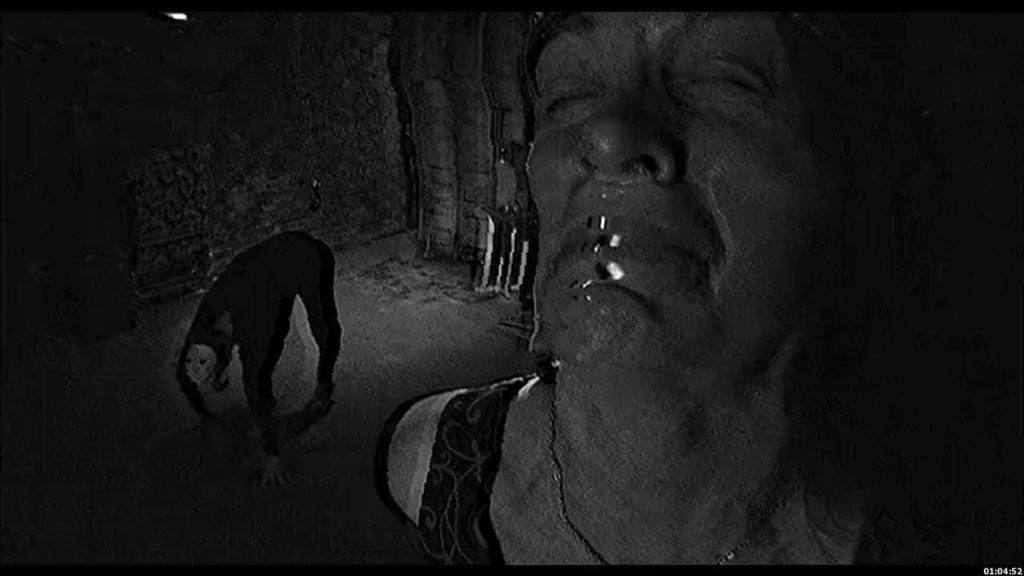 In an abandoned house in Poughkeepsie, New York murder investigators uncover hundreds of tapes showing decades of a serial killer's work.
A realistic, almost serial killer found footage mockumentary. The moments showing the killer from his POV are things of nightmares. These are things that could actually happen in real life. (Sean)
An interesting take on FF, The Poughkeepsie Tapes plays out as a faux documentary following the discovery of an extensive library of VHS created by a serial killer and the attempted investigation of these crimes. The overarching documentary framing device is well shot and played out in a believable manor, whereas the FF aspects have an incredibly gritty and smutty atmosphere with its intentionally lofi aesthetic. These intermittently spliced-in scenes are overly oppressive and difficult to watch at times, their graphic content being well realised and maintains an uncomfortable realism throughout. (Jim)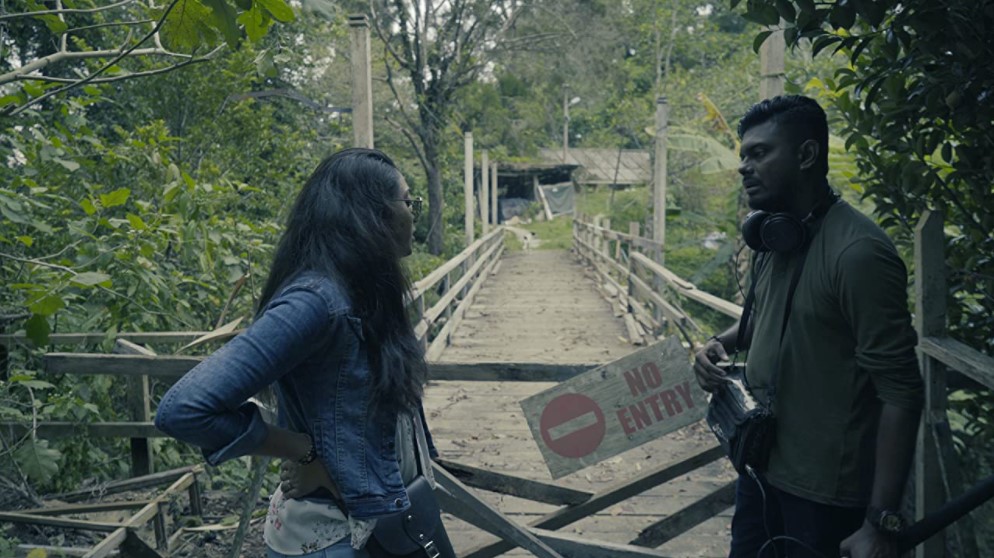 A documentary crew and a team of amateur ghost hunters go to investigate a haunted hotel. How many will be left alive?
Malaysian found footage film with an Aswang hunting down a film crew? Yes please! Not just to hype the film due to its appeal of unfamiliarity, there are some really wonderful spooks to be found within backed by a strong story and empathetic characters. In addition, the creature in question looks great for the budgeted production and the few times it does pop up it kind of stops you in the tracks – one of those "what the f*** was that" moments. The brilliant thing about found footage is it does allow more filmmakers to tell their stories (admittedly this can be a downside too) and I love seeing other countries adopting the format as well as doing such a damn good job with it! (Adam)
Creep (2014) Dir. Patrick Brice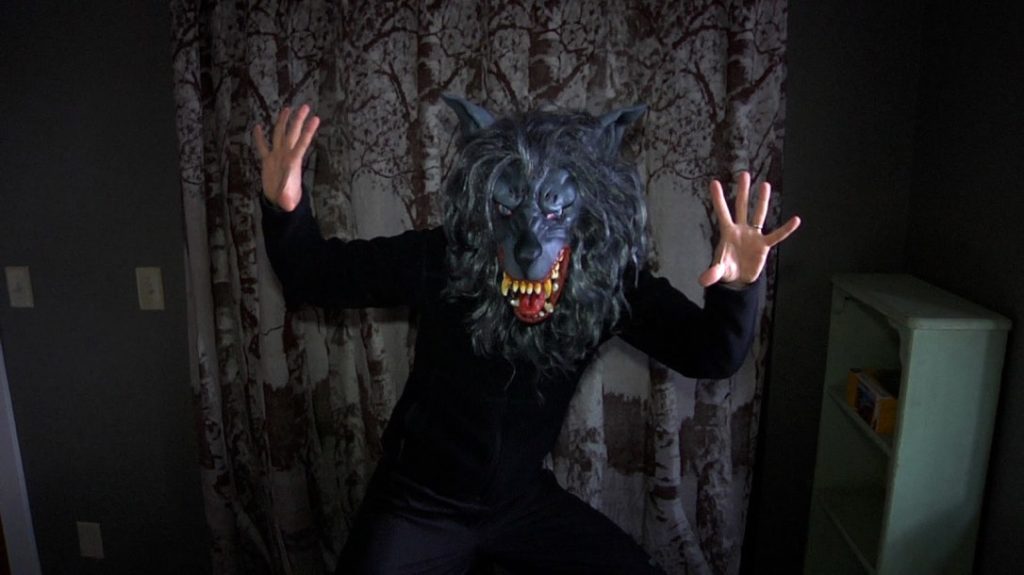 "A young videographer answers an online ad for a one-day job in a remote town to record the last messages of a dying man. When he notices the man's odd behavior, he starts to question his intentions."
The Creep films are something of a low on-screen kill count slasher, with an intense focus on a character study of the killer they came up with. The two work really well together, with the sequel building upon what came before in an interesting new direction. If you have a good chunk of evening to spare? This is a brilliant double bill. (Luke)
Patrick Brice and Mark Duplass' collaborative effort Creep absolutely lives up to its name. Brice gives a frustratingly good performance as Aaron, a videographer hired to film a terminally ill man's final days. He is strapped for cash, compassionate and forgiving to a fault, which is never a good combination in a horror film. Duplass, meanwhile, imbues Josef (who, of course, is not really terminally ill) with an off-kilter volatility, and somehow leavens it with endearment. Creep manages to balance the palpable social awkwardness of meeting a stranger with sustained psychological horror and threat. Inspired not only by strange Craigslist experiences, but also films like Misery and Fatal Attraction, Creep thrives on its dark parallel between a horror villain and his victim, and an unrequited homoerotic obsession. (Isabelle)

Grave Encounters (2011) Dir. The Vicious Brothers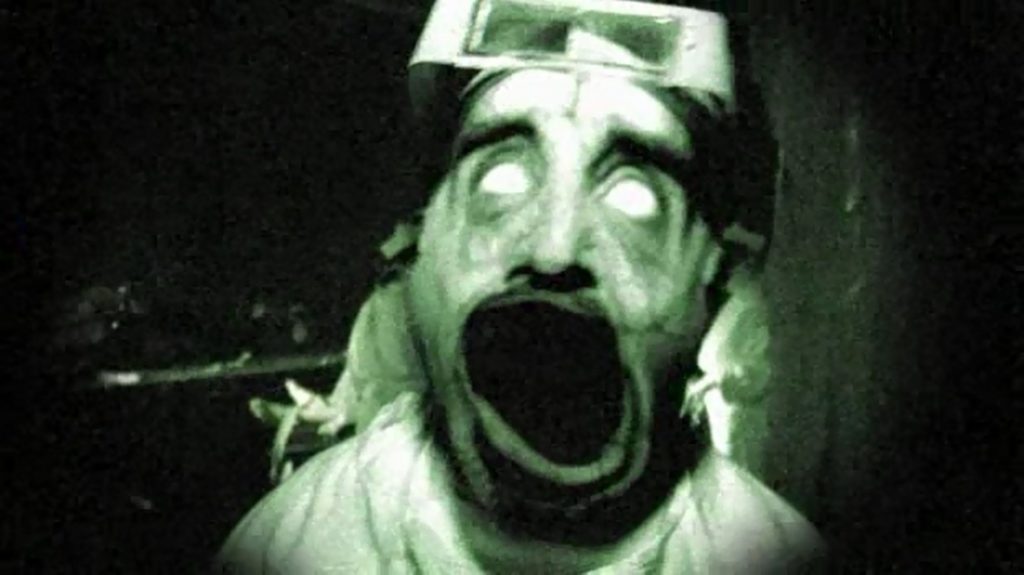 "For their ghost-hunting reality show, a production crew locks themselves inside an abandoned mental hospital that's supposedly haunted – and it might prove to be all too true."
This is a classic "paranormal investigators get locked in an abandoned asylum and all hell breaks loose" film that doesn't give us any more than it promises in the first place: average acting, cliche jump scares, and nothing new plot-wise. If you watched any of the paranormal investigation shows that became popular around the same time, just imagine what those producers were hoping would happen on film and you have Grave Encounters.
Having worked on several of those old shows myself, I can tell you that the personalities portrayed in this film are pretty accurate. There is always an egotistical leader, a girl trying to be edgy, a dorky crew, and a psychic you just want to punch. While Grave Encounters fails to deliver an intelligent story, it's fun to watch if you've ever identified as a ghost hunter and like to laugh at what producers of these shows try to pass off as "real". At least in Grave Encounters they admit to their farcical ploys as an up and coming television series willing to do whatever it takes to get noticed in Hollywood. (Kate)
Nightshot (2018) Dir. Hugo Konig
"A haunting in real time. A beautiful young woman is subjected to a grueling night of terror – all accomplished in one take, as she investigates paranormal reports at an abandoned facility."
I am a sucker for a good gimmick, especially when it is pulled off so well. While Nightshot loses a bit of its spook factor in its approach to make a film in a single shot, the end result is impressive. The movie also ends on a strong note, making this French found footage film a real gem. Admittedly, It may not be to everyone's taste but I am quite smitten by this one and recommend checking it out.
Exists (2014) Dir. Eduardo Sanchez
A group of friends venture into the remote Texas woods for a party weekend and find themselves stalked by Bigfoot.
Now this one is a lot of fun! It uses a subject matter that could easily have been absurd in a really interesting and plot driven way which actually manages to be pretty threatening. On a purely technical level there's good use of a mix of technology to get a variety of shots while remaining found footage, and the creature of this feature is never fully focused on until a satisfying ending. Throw in a solid cast, and this fires on all levels for a great movie night with friends. (Luke)
Be My Cat: A Film for Anne (2015) Dir. Adrian Tofei
An aspiring filmmaker obsessed with actress Anne Hathaway goes to shocking extremes to convince her to star in his upcoming film.
This addition to the FF genre creates and maintains what so many other entries seem to fail in: credibility. Undoubtedly, the blend of well acted, congenial characters and overtly plausible story create an uncomfortably mindful sense of terror in the viewer as the film reaches its quintessential conclusion. The films sporadic use of brutality and its restrained yet effective visualisation only reinforces its impact, nourishing the film's extreme nature. (Jim)
Be My Cat: A Film For Anne is a 2015 English language Romanian found footage horror film relying on an unhinged performance from Adrian Tofei, featuring unyielding realism and often resorting to guerilla filmmaking tactics. A shockingly upfront portrait of delusion and earnest dedication, it will constantly have you laughing and cringing at the same time. Like most Artsploitation titles and Patrick Brice's Creep, it employs the 'crosses the line twice' trope to perfection – everything about this is so, so wrong, but sneaky and brilliant at the same time. (Mihail)
Hell House LLC (2015) Dir. Stephen Cognetti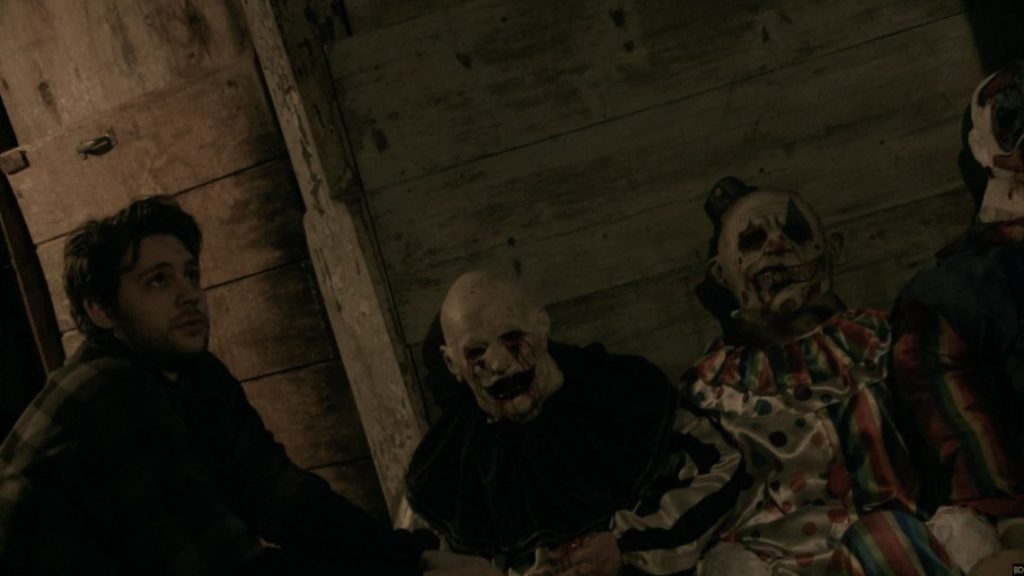 "Five years after an unexplained malfunction causes the death of 15 tour-goers and staff on the opening night of a Halloween haunted house tour, a documentary crew travels back to the scene of the tragedy to find out what really happened."
Every time I watch this film I am still so surprised by how chilling Hell House LLC is. It's a shining example of a well executed low budget found footage film, with great characters that are believable as real people, a well laid out story with just the right about of building and suspense, an all out balls-to-the-wall ending, and utilizing space and low budget tricks effectively to make something truly scary. The camera and shot framing is done so well where the viewer intentionally catches or misses things as the camera moves, and action and high intensity scenes are captured without rendering the viewer nauseous. Also, did I mention it's very creepy? It's very creepy. (Aubry)
One of the most important things the best Found Footage horror movie needs to work, is a solid premise. If it's too contrived? You can destroy the suspension of disbelief that the medium is supposed to capitalise upon. Where Hell House LLC comes out of the gate hard, and sustains itself as an ongoing franchise with an upcoming series, is a great foundational concept that the first film especially benefits from. It's a well documented haunted house attraction that becomes the target of documentary style mystery investigators, and it makes great immersive steps in building upon that core idea. (Luke)
The Sacrament (2013) Dir. Ti West
A fashion photographer is traveling to meet his sister at Eden Parish. Once there, his friends begin to film interviews with the Eden Parish inhabitants, all of whom speak of the commune in glowing terms. However, they soon discover that there is a sinister edge to the commune that belies the seemingly peaceful setting.
The Sacrament, coming fresh on the heels of the critical success of both V/H/S movies and Upstream Color, unites several breakout stars from the US indie scene under one roof and explores the fallout of three VICE journalists infiltrating Eden Parish, a seeimngly-benevolent cult led by the mysterious 'Father'. Ti West is still a master of the art of escalation and 'introspective sadness', his 'Sacrament' almost prefiguring the 'elevated horror' wave of the following years, an eerily realistic exploration of hopelessness and mass delusion. Found-footage horror has rarely looked this good. (Mihail)

Never Hike Alone (2017) Dir. Vincent DiSanti
A hiker's survival skills are put to the test when he stumbles upon the remains of camp crystal lake and discovers its long dark secrets.
Never Hike Alone is something special, all the more impressive that it's a freely available fanfilm you can go and watch now on YouTube. Only 30 minutes long, it boils the Jason Vorheese character down to a core conceptual force of nature to reckon with that feels like a genuine threat. Many late franchise entries and recent reboot attempts can't come close to the menace managed here on a tiny budget, even if you're not a Jason fan this is worth the watch. If, however, you are a Jason fan? You should go from here to YouTube at the soonest opportunity! (Luke)
More Lists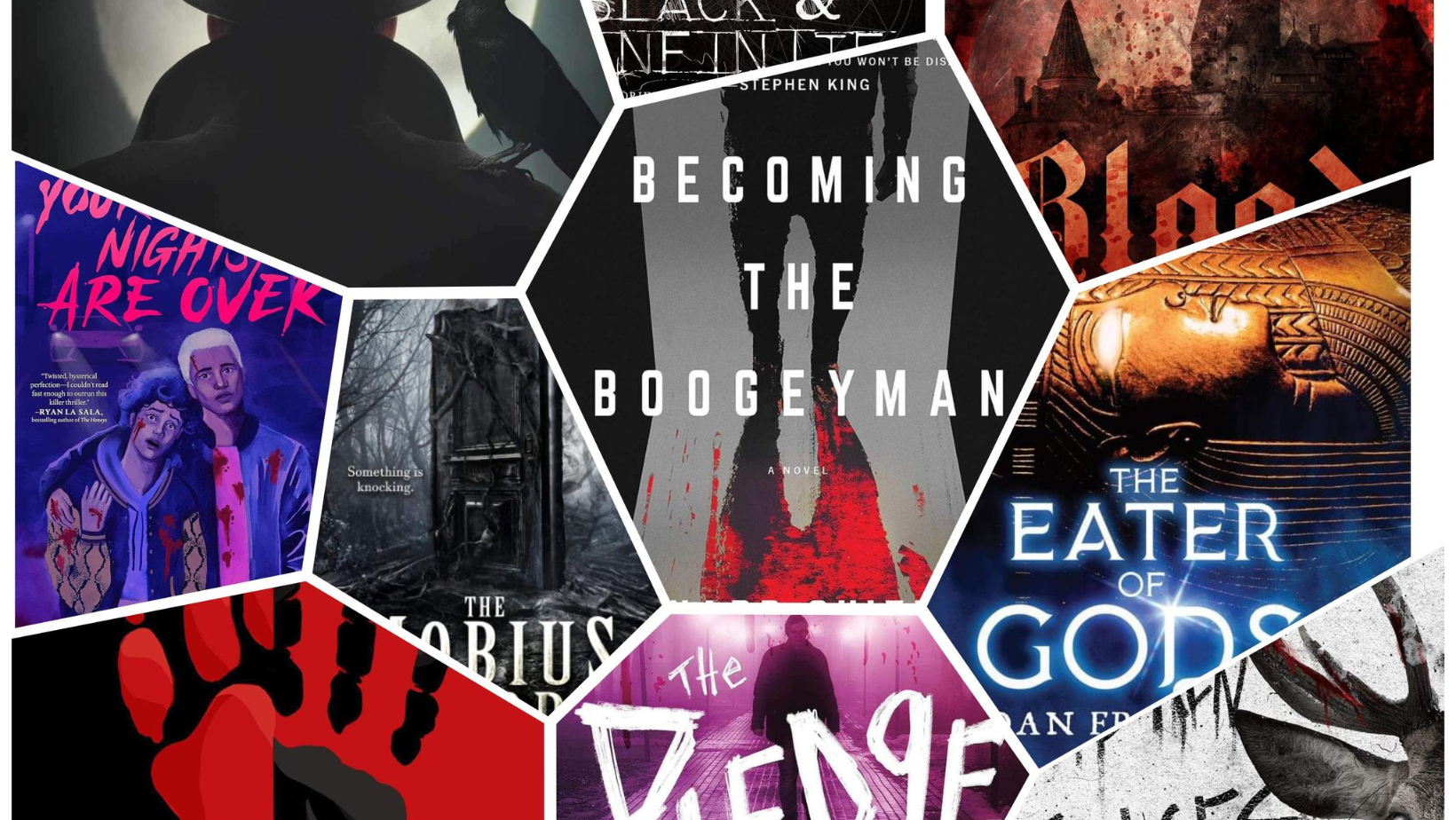 Bringing you a list of the most terrifying books we've read this past year. Hold onto your hats, it's going to be a bumpy ride. List: Becoming the Boogeyman –…