In addition to those that played ahead of the main features, the Toronto After Dark Film Festival screened eight more Canadian shorts in a dedicated showcase. From rotoscope animation to avian abduction, these films cover a variety of genres, subgenres, and tones. Some are pure horror; others offer no scares at all. Here are our thoughts on the Canadian Shorts After Dark Showcase.
List Contents:
Bird Hostage
Bird Hostage is a comedy thriller short, written and directed by Lauren Andrews. Lauren takes a job pet-sitting Diane's parrot. However, within the shroud of darkness and beneath a suspiciously placed sheet, Lauren finds Reggie, an African grey parrot, who longs for freedom and has the mouth of a sailor! Striking up a friendship, Lauren and Reggie hatch a plan for his escape.
Featuring incredible puppetry work, Bird Hostage is undoubtedly one of the quirkiest entries in this year's line-up. Highlighting an outlandish story full of comedic overtones, the short is delivered with an abundant sincerity that certainly exacerbates this element considerably. Additionally, with a stunning performance from director/main protagonist Lauren, along with excellent voice work from Jay Baruchel, the film is a short yet audacious production that I was disappointed to see conclude so soon.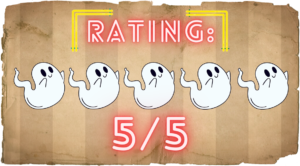 Blood Line
Blood Line is a horror drama short, written and directed by Richard Rotter. A woman struggles to care for her blood-addicted father while trying to carve out a life of her own.
Dealing with the struggles of addiction and the damage caused to those around, Blood Line utilises the heavy metaphorisation of vampirism to relay this all-consuming dependency. With slick visuals and solid performances, the short's themes of horror are certainly outweighed by the melodramatic father-daughter bond barely holding on by a thread. That isn't to say that there are hardly any elements of horror, implementing incredibly realistic blood effects at points—however, it is certainly not at the forefront of its story.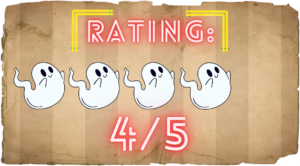 Colin Carvey's Long Halloween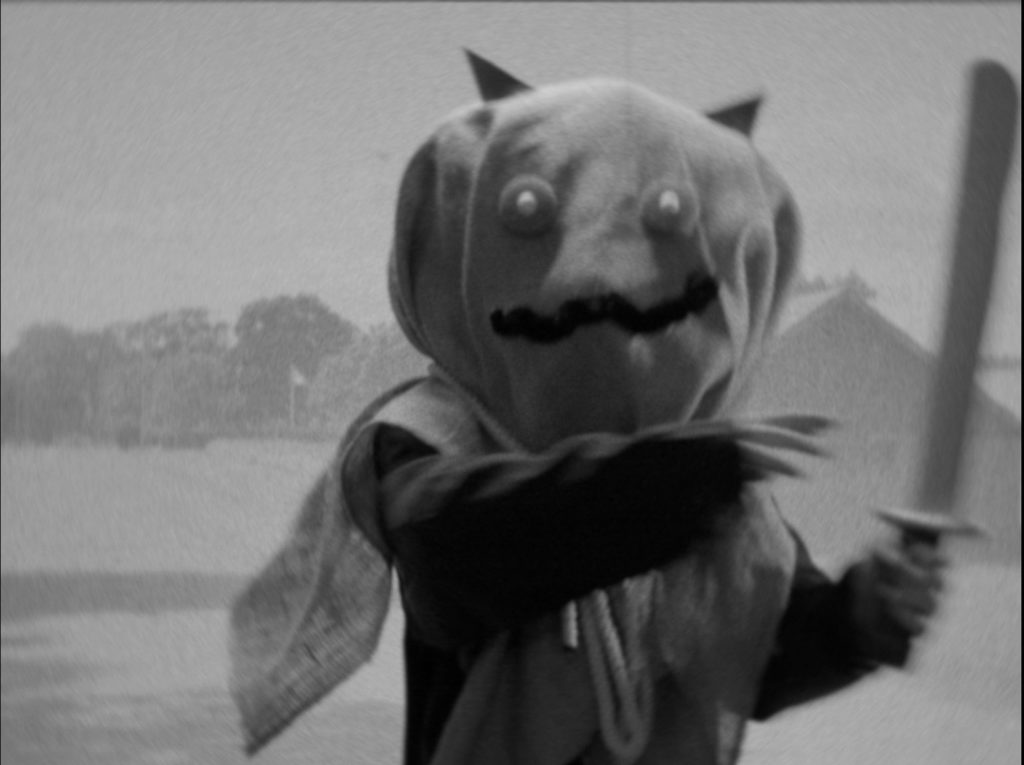 Colin Carvey's Long Halloween is a horror comedy short, written and directed by Aaron Peacock with additional writing from Aidan Kennedy. When Colin Carvey (Taylor Beatty) is glued into his Halloween costume by a duo of Young Toughs (Chase & Eli Kloosterhof), his desperate search for help turns into a long night of mix-ups, murders, and mayhem!
Full of shenanigans and tomfoolery, Colin Carvey's Long Halloween is the second faux silent-era film to be screened at the festival. Reminiscent of other silent films such as Haxan (1922), the works of Chaplin and Keaton, as well as Christian propaganda films such as If Footmen Tire You, What Will Horses Do? (1970), the short fully embodies this traditional style—delivering an incredibly gruesome, darkly comedic slasher. Whilst the effects are notably cheap looking, this certainly plays into the intended tone of the short and over-emphasises the playful nature of the production as a whole.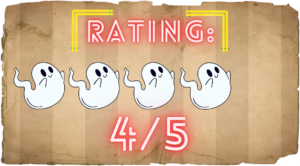 Forgotten Lake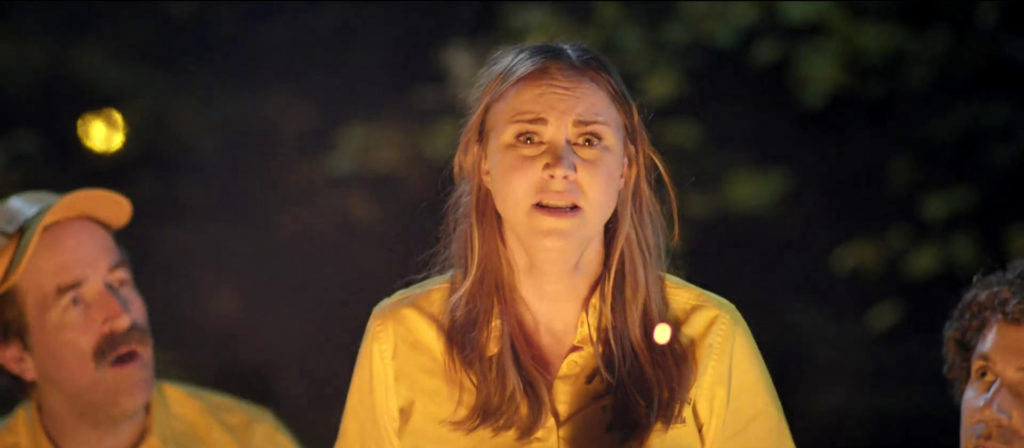 Forgotten Lake is a spoof slasher horror short, written and directed by Adam Brooks and Matthew Kennedy.
Counselors at Forgotten Lake Summer Camp are horrified to discover the legend of the Blueberry Boy is more real than they could have imagined.
With an unmistakable 80s charm, Forgotten Lake is an indisputable love letter to the slasher genres from this bygone era. With outstanding, campy performances from the cast, the production is reminiscent of Adam and Matthew's previous work—encapsulating a palpable nostalgia for the epoc and its cinema. Furthermore, with a completely unexpected twist ending, the short certainly leads the audience in a distinct direction only to pull a complete 180 at the most unexpected of times with hilarious execution.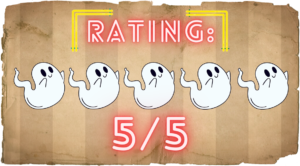 Ghosts Do Not Exist
Ghosts Do Not Exist is a supernatural horror short, written and directed by Austin Birtch with additional writing from Adam Crosby. With the integrity of his profession coming into question more often, a paranormal investigator makes one last attempt to find what he's looking for.
Capturing the blandness of the 70s rather efficiently, Ghosts Do Not Exist is full of sultry browns and yellows and features an overall desaturation of the visuals. Furthermore, a fantastic implementation of cinematography, specifically the manipulation of depth of field, provides an effective build-up of anxiety and revelation captured through a static shot.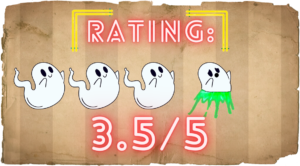 Night Drives: Campfire in the Sky
Night Drives: Campfire in the Sky is an animated comedy short, written and directed by Jono Hunter. Seasoned campers Ajahnis and Mr. Sandiford grill Alex about his first camping trip. To their horror, an oblivious Alex recounts a tale less about campfires and marshmallows, and more akin to crop circles and probes.
Animated via the diligent process of rotoscoping, Night Drives: Campfire in the Sky's animation is incredibly smooth and realistic—bordering on an uncomfortable uncanny valley effect. Whilst this is somewhat normal for this form of animation, such as The Spine of Night (2022), this uncomfortable feeling is usually a short-lived experience. However, being only three minutes in length, this aspect is notably apparent throughout its entirety and taints the overall enjoyment that should have been discerned through such a quirky, comedic narrative. Undoubtedly, sticking to a more traditional animation style or even live-action would have certainly elevated the short's enjoyment.
Thriving: A Dissociated Reverie
Thriving: A Dissociated Reverie is a short film, written and directed by Nicole Bazuin with additional writing from Kitoko Mai and Andrea Werhun. A surrealist exploration of dissociative identity disorder (DID) based on the lived experience of a Black, nonbinary, disabled artist and former sex worker.
A colourfully vivid and darkly comedic introspection of the life of Kitoko Mai and their struggle to come to terms with their dissociative identity disorder, Thriving: A Dissociated Reverie provides a sincere insight into the struggles of day-to-day life with the disorder. Kitoko certainly holds nothing back, going into exquisite detail about their experience with how they came to suffer with the disorder, the general symptoms that plague their everyday existence, and how they come to terms with their alters. All the while, the short provides astoundingly stylish visual representations to aid in its comprehension, providing a powerful new understanding of this mental affliction.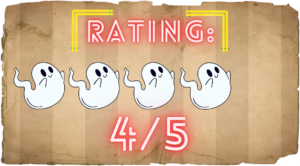 Your Money's No Good Here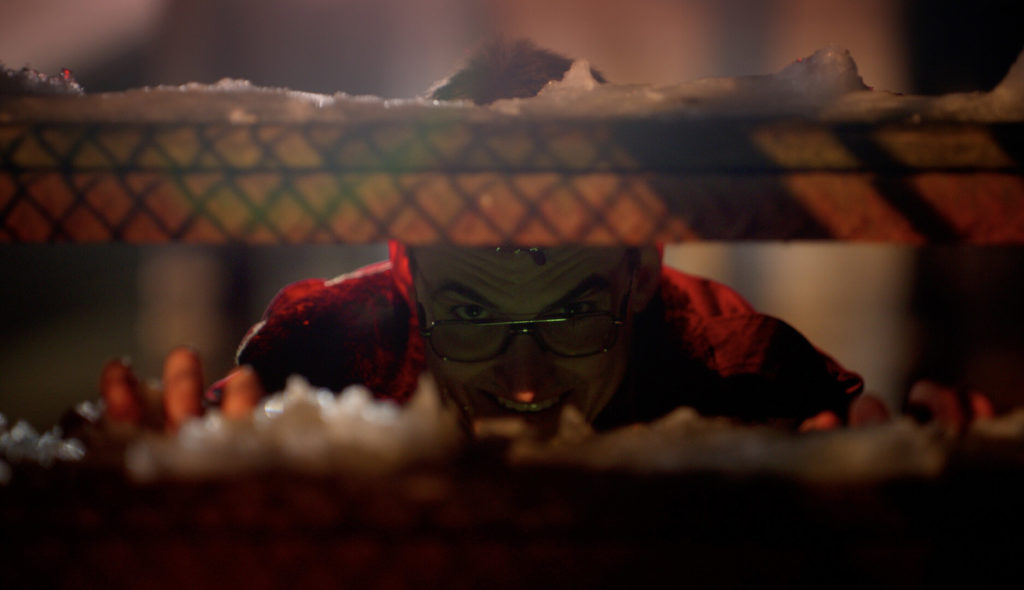 Your Money's No Good Here is a comedy short, written and directed by Jakob Skrzypa with additional writing from Alex Forman. A common phrase's misinterpretation propels one man's life into a dark, downward spiral.
An inscrutably warped depiction of a misunderstanding, Your Money's No Good Here unquestionably takes this concept to hilariously absurd heights. Conveying an unnaturally exaggerated performance from the entire cast, this zany tale certainly goes off the deep-end offering a refreshing perspective on the consequences of overreactions.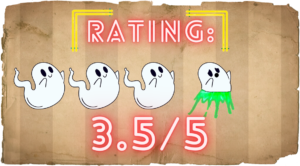 We watched these short films at Toronto After Dark Film Festival 2023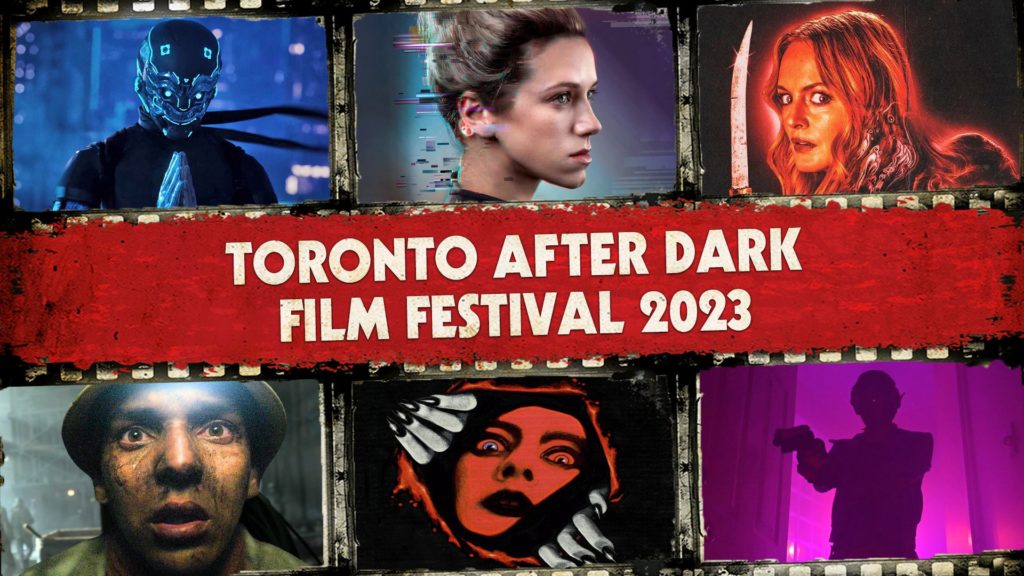 More Film Festival Coverage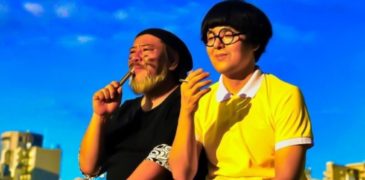 This is sure to be one of the more curious selections to be found among the lineup for the 2021 Japan-Filmfest Hamburg (JFFH). Crowded in among the various alluring arthouse…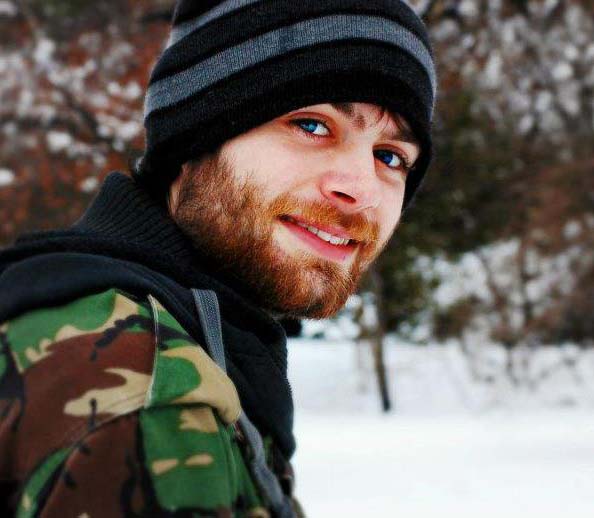 Hey there, I'm Jim and I'm located in London, UK. I am a Writer and Managing Director here at Grimoire of Horror. A lifelong love of horror and writing has led me down this rabbit hole, allowing me to meet many amazing people and experience some truly original artwork. I specialise in world cinema, manga/graphic novels, and video games but will sometime traverse into the unknown in search of adventure.