For a long period, I have found myself drawn to extreme cinema. The unapologetic approach to subject matters proscribed in mainstream media has always been more alluring to my cinematic tastes. From Japanese Pinku Eiga to French New Wave, I have tried to explore as much of the genre as possible and moreover, having seen a varied mix of what makes the category both good and bad. Films Like Irreversible (2002) and the portrayal of its subject matter being held in much higher regard than, say, I Spit on Your Grave (1978).
Films that can take an artistic yet brazen view into a world, which have fallen through the cracks of society, often pique my interests more than general splatter movies. One such film that had escaped my attention is the unique tale of sadomasochism that is Blind Beasts.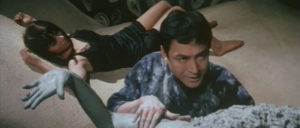 What Is It?
Blind Beasts (1969) is a Pinku horror/drama directed by Yasuzô Masumura, known for directing such classics such as Hanzo the Razor: The Snare (1973), Manji (1964) and Play It Cool (1970), Yasuzô is most notable for his work in Japanese New Wave cinema. Based on the novel Moju: The Blind Beast written by acclaimed author Edogawa Rampo (a pseudonym based on the name Edgar Allen Poe) and published in 1931.
With the help of his own mother (Noriko Sengoku), sightless sculptor Michio (Eiji Funakoshi) abducts gorgeous model Aki (Mako Midori) and brings her back to his lair; a warehouse populated by demented art objects that mimic female bodies. It's here where he forces her to endure a series of sadomasochistic mind games. But, as the weeks wear on, Aki becomes deeply immersed in the erotic torment she's put through, as herself and Michio descend into the animalistic depths of pleasure and pain.
What Worked?
Yasuzô Masumura's minimalist approach works impeccably for the production. A limited cast and locations give the film an enclosed, bordering claustrophobic environmental energy. Enforced by a phantasmagorical set design, strewn with sculpted, dismembered body parts from floor to ceiling.
An intuitive implementation of light, poignant cinematography and attention to detail are the stand out points of this experience. Blurring the line between fantasy and reality successfully depict the nature of the psycho-sexual story in an expressive manner.
Notwithstanding the nudity related to extreme cinema, Blind Beast is one of the least bloody entries to the genre, choosing to put into effect obscuration and an artistic approach to violence. However, this is not to say that the film isn't disturbing, managing to be shocking through the acts it represents more than the acts themselves.
What Didn't Work?
The chase scene between Aki and Machio in the warehouse lacks any urgency for a young lady drugged, kidnapped and having awoke in a strange place. Certainly, more direction to the actress would have been beneficial to the overall flow of the sequence, but this scene does not detract from the overall oppressive feel of the film, nevertheless.
Where Can I Find It?
Blind Beast is available to pre-order on Blu-ray at Arrow Videos webstore. The plethora of features include:
High Definition Blu-ray (1080p) presentation
Original uncompressed Japanese mono audio
Optional English subtitles
Brand new audio commentary by Asian cinema scholar Earl Jackson
Newly filmed introduction by Japanese cinema expert Tony Rayns
Blind Beast: Masumura the Supersensualist, a brand new visual essay by Japanese literature and visual studies' scholar Seth Jacobowitz
Original Trailer
Image Gallery
Reversible sleeve featuring original and newly commissioned artwork by Tony Stella
Overall thoughts
Blind Beast is an explicit glimpse into unequivocal individualism, unabashed by the taboo subject matter. I enjoyed the film based on how refreshing it is to the extreme cinema genre to not rely on excessive gore to be controversial.
As such, I understand that this film is not going to be to everyone's taste, especially considering the vivid depictions of the descent into Machio and Aki's self-destructive relationship that can be tough to stomach. Even with a lack of bloody detail, the character's enthusiasm towards the sensations, as well as visceral sound effects, reinforce the destructive nature of their affinity.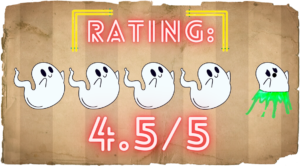 More from Arrow Video: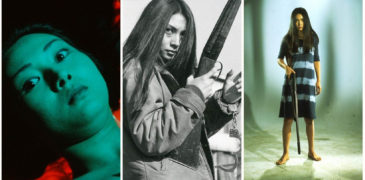 It's hard to remember when the "women's prison" subgenre was iconoclastic, given its popularity these days. But, before we had series like Orange is the New Black, Vis a Vis,…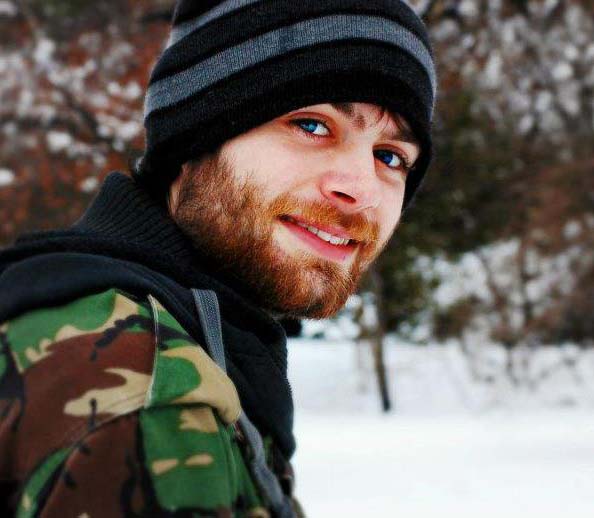 Hey there, I'm Jim and I'm located in London, UK. I am a Writer and Managing Director here at Grimoire of Horror. A lifelong love of horror and writing has led me down this rabbit hole, allowing me to meet many amazing people and experience some truly original artwork. I specialise in world cinema, manga/graphic novels, and video games but will sometime traverse into the unknown in search of adventure.