It is safe to say that most people are aware of the Zodiac Killer. Perhaps not his identity, but of the heinous murders committed in San Francisco during the late 1960s. He taunted the police and public with his demand for media attention, using cryptic ciphers created and distributed to newspapers across the area. Active until the early 1970s, the Zodiac Killer himself claimed to have killed over thirty-seven people, though investigators all agree upon the true extent being around seven–five murders and two victims that survived their encounter.
The killer was so public about the slayings, in addition to the fact that authorities never apprehended them, that the concept quickly permeated its way into the mainstream. From music to literature, video games and even recently with The Batman's Riddler bearing a striking resemblance to descriptions of the maniacal killer, inspiration taken from the Zodiac Killer and his crimes are discernible throughout pop culture, though none have quite a grandiose motive as the film The Zodiac Killer.
The Zodiac Killer is a 1971 Tabloid horror thriller, written by Ray Cantrell and Manny Cardoza and directed by Tom Hanson. This was the first time behind the camera for Hanson, Cantrell, and Cardoza, with Tom being the proprietor of a chain of pizza restaurants. Moreover, Tom attributes the creation of the film to a hair-brained scheme to lure the Zodiac Killer himself to its premiere in an attempt to capture him by handwriting analysis (this alone could be a staggering b-movie plot).
"The San Francisco area is beset by a series of seemingly random murders without motive or pattern. The police are taunted by phone calls and letters. Could the maniac be the violent truck driver, or the seemingly mild-mannered mailman, or even a cop?"
This is quite possibly the most outrageous reasoning behind a production, but Tom Hanson understood how difficult it was to break into low-budget film making and was looking for a simple fix to the solution. As a consequence, the decision was ultimately made to capitalise on a terrifying current event, though likely just disguised as some romanticised detective ideology to attempt what law enforcement has failed to achieve and bring a close to the Zodiac Killer's reign of terror. After whipping up a script in thirty-six hours and securing thirteen thousand dollars in investments from friends and family, production finally began on this spectacle of cinematic history.
The film itself is a typical example of exploitation thrillers of the time, with the story being a loose accompaniment to the film's visceral death scenes. As expected, the film takes liberties with the real story–outright divulging the killer's identity, backstory and satanic ideology–rather than leaving these details a mystery as the bulk other similar films would have. Although this could be argued as part of the plan to infuriate the real Zodiac Killer enough to draw his attention, but the film would have benefited greatly from withholding this information entirely and thus reinforcing the film's slasher elements more effectively. However, the film's high point comes from the utilised special effects, providing impressive visualisations of the Zodiac's brutal killings for the minute budget.
The proverbial icing on the insane story behind the film, Tom and six others behind the production rented San Francisco's RKO Golden Gate Theatre on April 7, 1971, for The Zodiac Killer's premiere. Intent on "catching that son of a bitch", a makeshift sting operation was established without the cinema's consent or police assistance; all patrons attending were asked to answer the question " I think the Zodiac kills because…" for a chance to win a motorcycle, donated by Kawazaki. Analysed by a volunteer for anything suspicious, a backup "mob" consisting of the crew's family members and rent-a-cops awaited, both in plain sight and in a hollowed out freezer (of all things) intent on rushing anyone that was flagged as dubious.
Tom's "perfect scenario" would have resulted in the capture of the killer, which he would film and use as the real ending to his creation and skyrocket to stardom. Nevertheless, as we are all aware of the Zodiac's identity is still a puzzling mystery to this day, it comes as no surprise that the plan was a complete bust, leaving us to wonder if the Zodiac even attended the event in any capacity.
One of the first films restored by the American Genre Film Association, The Zodiac Killer is available to purchase via 101 Films website here. This Blu-ray release is full of special features including an O Ring slipcover on the initial run, Audio Commentary with director Tom Hanson and producer Manny Nedwick, an On-camera interview with director Tom Hanson and producer Manny Nedwick, a bonus movie: Another Son of Sam (1977), tabloid-horror trailers from the AGFA archive, liner notes and director Tom Hanson interview by Chris Poggiali of Temple of Schlock along with reversible cover artwork.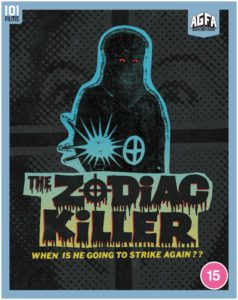 A typical example of 70s exploitation, The Zodiac Killer is a sleaze-driven romp full of all the excess associated with the genre. Yet, I understand that this style of cinema isn't to everyone's taste, with poor acting accompanied by its generally terrible attitude towards women. As such, this may only be enticing to those who enjoy exploring exploitation; but if that sounds like you, I'm sure you will enjoy this piece of cinematic history.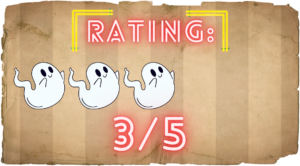 More From 101 Films
Established in 2009, the American Genre Film Archive is a non-profit which seeks to collect, conserve and distribute genre films in order to preserve their legacy. From shot-on-video slashers and…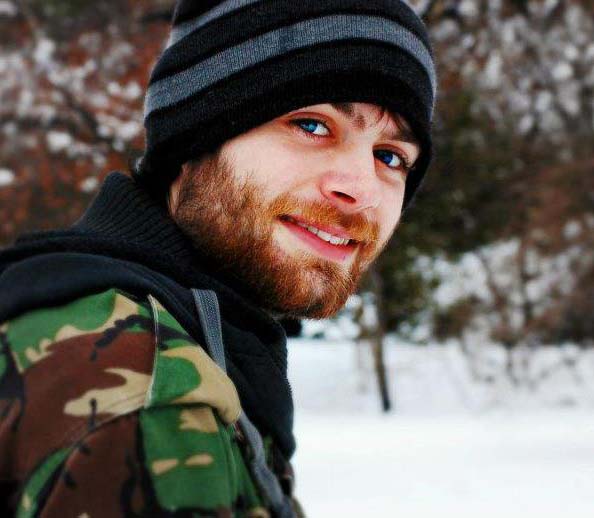 Hey there, I'm Jim and I'm located in London, UK. I am a Writer and Managing Director here at Grimoire of Horror. A lifelong love of horror and writing has led me down this rabbit hole, allowing me to meet many amazing people and experience some truly original artwork. I specialise in world cinema, manga/graphic novels, and video games but will sometime traverse into the unknown in search of adventure.