From director Banjong Pisanthanakun and writer Na Hong-jin comes a Thai-Korean, Shudder exclusive feature exploring the thin line between humans and spirits – and what happens to those who cross that line without appropriate psychic protection.
Presented as part travel documentary and part found footage, The Medium takes place in Isan, the northeastern part of Thailand. Isan is a region with important cultural history, steeped in religious rituals and rites – and a landscape perfectly primed for ominous folk horror. After studying the lives of shamans across the country, The Medium's film crew decide to settle down and record the life of the titular medium, Nim (Sawanee Utoomma). Nim is a shaman, a vessel to provide interaction between the villagers and a mysterious goddess named Ba Yan. Differing from horrors based in Judeo-Christian theology, Nim's possession is a benevolent one; it is a great privilege for Ba Yan to reside in her soul and Nim's love for the being is palpable.
Through interviews and observations, we learn that Nim and Ba Yan were united through a process referred to as 'shaman inheritance', in which a spirit chooses a familial bloodline to exist alongside. Nim's sister Noi (Sirani Yankittikan) confesses that she was actually next in line to receive Bayan but instead converted to Christianity to avoid the responsibility of being a shaman. One of The Medium's most thought-provoking themes is the tension between Christianity and shamanistic religions and the liminal spaces where both – or neither – can peacefully coexist (a theme also explored by Na Hong-jin in his 2015 feature The Wailing). For generations, Ba Yan's transition between women has been peaceful – until now.
The heart and soul of The Medium is found in intensely moving and frequently disturbing performances from Nim and her family: Noi, her brother Manit (Yasaka Chaisorn), and her niece Mink (Narilya Gulmongkolpech). The family must band together when Mink, who is presumably next in line to receive Ba Yan, starts to display distressing and erratic behaviour after the death of her father. Her symptoms include outbursts of violence, dangerous sexual promiscuity, and explosively vomiting black bile – all signs that point to a more malevolent presence making a home for itself within Mink.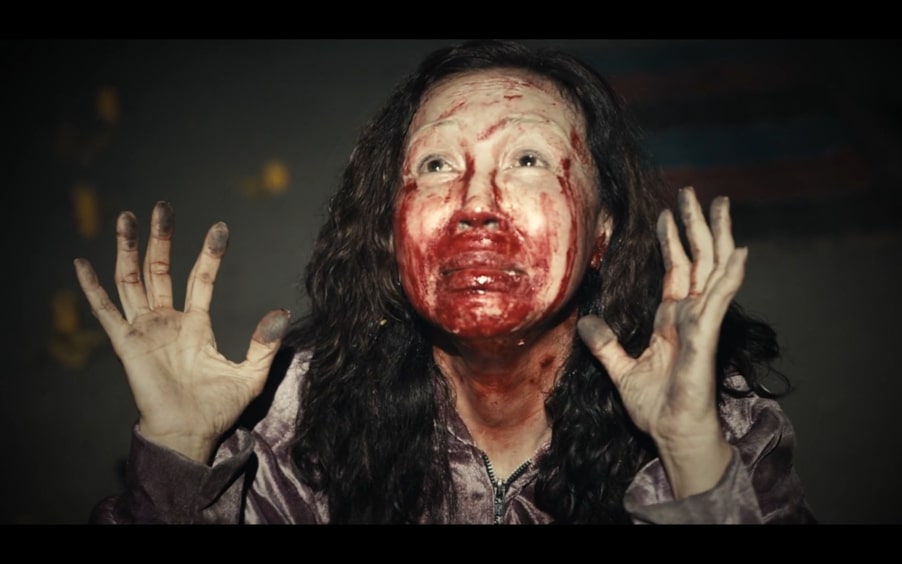 At just over two hours long, The Medium is riddled with an abundance of twists and turns that lead us deep into the thickets of the Thai jungle as Nim, her family, and the film crew all try to define and subdue the spirit (or spirits) now residing within Mink. Fans of South Korean horror will be no stranger to long runtimes, and thanks to the deft storytelling of Na Hong-jin, the narrative feels distinctly reminiscent of other titans of Korean horror cinema; fearless, pulling no punches and constantly looking for opportunities to tug at the heartstrings – and chill the blood.
With such a long runtime, it would be easy for the film to fall into repetition, or to leave its audience frustrated and bored. The Medium prevents this by lulling you into a false sense of security in the first two acts with an onslaught of slow burn creeps (and subverting all expectations with an unexpected death) before all hell breaks loose in the third. As Mink succumbs to her possession, the film crew set up a selection of cameras around Noi's home, and we are delivered a slew of truly terrifying scenes as Mink's waifish, languid body cracks and crawls around at night in an unnatural way reminiscent of Japanese onryō (Pasanthanakun's Shutter also paid tribute to J-horror).
While the use of night vision to instill fear isn't particularly new or innovative, The Medium's nail-bitingly oppressive atmosphere breathes a new life into the trope, as does the extremely impressive performance from Gulmongkolpech. It's a role that demanded a lot from her; requiring Mink to switch at breakneck speed between childish folly, screeching violent rage and exhausted, aching depression. Couple this with an intense weight loss and demanding choreography, and Mink is a performance up there with Linda Blair's Regan MacNeil as an example of iconic portrayals of possession.
When the time comes for the final ceremony, The Medium explodes into a white knuckle spectacle of fiery plumes, rhythmic chanting, mangled bodies, and buckets of blood, as Mink's fate depends entirely on the trust and faith of those around her. An effortlessly eerie score from Chatchai Ponhprapaphan amps up the scares by switching between restraint and silence, and despondent wails and drones.
However, The Medium's final heart-breaking horror comes in the aftermath of the chaos, in the form of an interview with Nim, bookending the film with her wisdom. In a moment of extreme vulnerability from the woman who has (for the most part) retained a steadfast composure for the sake of her family, she reveals to the audience something for us to quietly ponder long after the credits have rolled: in the face of pure evil, is faith alone enough?
For those who enjoy their horrors on the bleak and bloody side, with a heavy helping of familial drama, The Medium is certainly above average. The Medium is available to stream now on Shudder.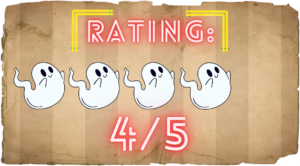 More Film Reviews
As a newcomer to the Halloween franchise, I am less experienced with the later sequels to have any attachment to the worldbuilding, and I controversially thought Rob Zombie's film was…
Writer, podcaster and reviewer over at HornBloodFire.
Lover of gore, ghosts and girls getting their own back.