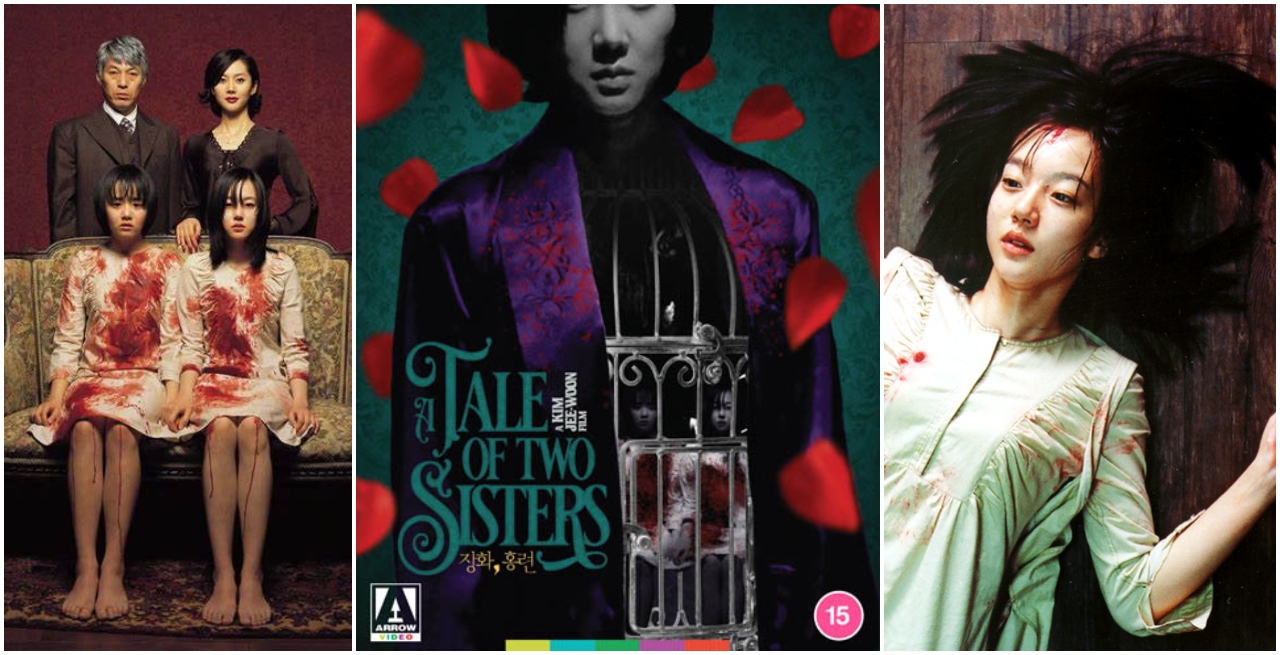 Konnichiwa! Dia Duit! Yo Yo Yo! Straight Outta Kanto here welcoming you all aboard the Nostalgia Train. I've said it before and I'll say it again, the early noughties was, and always will be, the Golden Age of Asian Horror. One of the finest heavyweights of the genre that has truly stood the test of time is Kim Jee-Woon's 2003 fairytale chiller A Tale of Two Sisters.
A modern re-telling of the Korean folktale "Janghwa Hongryeon Jeon" (Red Rose, Red Lotus), A Tale of Two Sisters is a classic Wicked Stepmother yarn.
Su-mi and her younger sister Su-yeon have returned from a deliberately vague and ambiguous absence to their exquisite family home in the Korean countryside. Daddy (who's a doctor) seems more troubled by their return whilst their chic (and young) new stepmother is distinctly disgruntled to have two surly, teenage thorns in her side. Particularly as those two surly teenage thorns are holding a monstrous grudge against her with regards to their recently deceased natural mother and her possibly unnatural death. Happy families indeed.
Thankfully, the introverted young girls have no urgent need for their parents (step or otherwise). They need only each other and their wildly active imaginations to help them languish artistically around their splendidly decorated mini-mansion, wallowing in memories and mysteries of murder. Oh, what a self-indulgent summer… Unfortunately, both their stepmother, and the past, have other ideas.
For critics on the fence as to whether A Tale of Two Sisters is in fact a bonified K-Horror or simply more of a gory thriller, allow me to describe for you a scene I feel is as blood-chilling as any stairs crawling Kayako or well wishing Sadako. It's morning twilight. Sleeping Su-mi is alone in her claustrophobicly kitsch bedroom under the watchful eye of the "forbidden" wardrobe. This piece of furniture looms over the sleeping child like a grotesque totem.
Su-mi stirs at an odd sound of something dragging its way past her bed. Peering fretfully over the covers into the dim light she witnesses a strange girl in antiquated dress (with long black hair totally covering her face, of course) crawling purposefully towards the now ajar wardrobe.
What's frightening about this isn't how this spectre reacts to being discovered in the course of her supernatural activity by Su-mi, although that is gravely unnerving, it is the implication that had Su-mi not awoken and interrupted this ghoul, said ghoul would have just carried on being spooky in the boudoir. Which makes the audience wonder: how many ghostly or paranormal occurrences actually happen in your sleeping presence? You're asleep, how would you ever know? And, more disturbingly, what would happen if one night you woke up at the wrong time and, like Su-mi, saw more than you bargained for.
For me, the sign of a truly great J or K-horror is just how frightened you are post movie watch to turn the lights off at bedtime. Thanks to A Tale of Two Sisters, if I wake in the night, I keep my eyes firmly shut until daylight.
While this film may divide audiences ("It's too long! It's too confusing!), there's no denying its influence has had far reaching tentacles across international cinema. Spawning an official American remake, "The Uninvited", inspiring many other movies, seeing continuous releases and editions and being one of Korea's top grossing features of all time; there's no denying that A Tale of Two Sisters is worthy of its place on the Top 100 Movies You Must See Before You Die list.
The film is set to bereleased on Blu-ray from Arrow Videos with a stunning plethora of extensive and comprehensive extras. Featuring everything from letters to the Sisters, a psychologist's analysis of the film to the director's own exploration on the horror genre and more, this latest edition is an essential for any collector.
More from Arrow Video:
Edge of Sanity is a 1989 American slasher horror, directed by French director Gérard Kikoïne in one of his last films in the director's chair. The story combines elements from…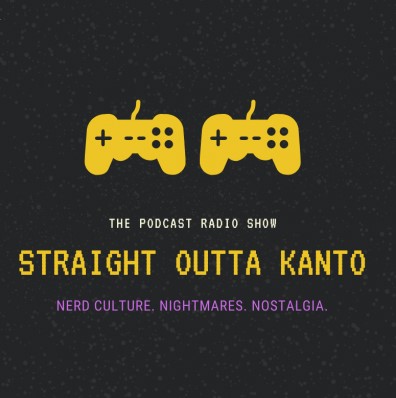 Straight Outta Kanto is the nerdy nom de plume of international horror-shock musician, illustrator and radio personality Venus de Vilo.
Straight Outta Kanto is a podcast and review blog dedicated to bringing it's audience the warped and weirdest in nerd culture, nightmare fuel and 90s/00s nostalgia.
Champion of the Shurikon 2018 Pokémon League competition, certified VGC Dragon Gym Leader and CEO of Pokémon Fan Club Ireland, Straight Outta Kanto is an unapologetic otaku and psychotic J-Horror fanatic.