To say that Shinji Sômai is one of the greats of cinema is an understatement. He is quoted as describing his directing philosophy as "humanity observing humanity," his approach was vastly different from that seen in Japan at the time. As such, his films all have an unyielding realism to their story and characters, strongly affixed on the growth and progression of both. Although Shinji Sômai only directed thirteen films in his twenty years behind the camera, each one is regarded as a definitive piece of cinematic art, one of his most acclaimed productions being Sailor Suit & Machine Gun.
What is it?
Sailor Suit & Machine Gun is a 1981 Japanese yakuza film directed by the incredible Shinji Sômai. It is an adaptation of the novel of the same name written by prolific novelist Jirō Akagawa.
"Hoshi Izumi is a young innocent forced to grow up quickly when her father dies and she finds herself next in line as the boss of a Moribund yakuza clan. Wrenched from the security of her classroom and thrust into the heart of the criminal underworld, she must come to terms with the fact that her actions hold the key to the life or death of the men under her command as they come under fire from rival gangs."
What worked?
A one of a kind piece of art, on the surface this film resembles a standard yakuza or idol film. However, it is more like a coming of age teen drama, lacking both the favourable violence of yakuza genre and self-absorbed camerawork of idol films. It places a strong emphasis on a compelling story and a visually delectable range in cinematography. The story was progressive for 1980s Japan, having very little dispute in the gang itself about a woman becoming their Oyabun, treating her with full respect. Although, the same cannot be said for the other families.
The cast is a real who's who of Japanese cinema, including Tsunehiko Watase (The Incident 1978), Rentarô Mikuni (Harakiri 1968) and Akira Emoto (Dr Akagi 1998) to name a few. At the forefront of the film is the incredible acting by pop idol Hiroko Yakushimaru, her performance throughout brings the film together. The development of Izumi from a naive school girl to a capable young woman strengthens the chaotic world she finds herself thrust into and the resilience of her character. Though she witnesses the harsh reality of being a yakuza boss first-hand, Izumi still maintains her child-like sentiments, a testament to stay true to herself.
The film features an amazing soundtrack, the main theme sung by Hiroko Yakushimaru herself. The song was a huge hit in Japan, being released two months prior to the film and ascending to the number one spot where it resided for five straight weeks, and being the second highest-ranked song of 1982. Accompanying this illustrious score is impeccably expressive and technical cinematography, focusing on a beautiful mix of static, wide angle shots as well as complete mastery of the long take aesthetic. Impeccably choreographed slow pan camerawork throughout long intense scenes elevate this film to its deserved cult status.
What didn't work
Those who are expecting an adrenaline-fuelled action adventure may be disappointed. As previously mentioned, the film is a coming of age teen drama with a fish out of water environment rather than a gangland thriller. Consequently, the production carries a strong focus away from the stereotypical yakuza action film, leaving the final product somewhat confusing for those who are unaware of its intentions. That notwithstanding, the action does start to increase towards the films' conclusion, though it takes a slower and more realistic approach rather than go out guns blazing. Personally, this is far from a complaint about the film and is one of its strengths, although those expecting a more thrilling production may not agree.
Where can I find it?
Though the works of Shinji Sômai are relatively unseen in the western market, that is all about to change with Arrow Video's release of this cult classic available here. Released Nov 15, this incredible Blu-ray publication includes:
High Definition Blu-ray (1080p) presentations of the Original Theatrical Version and the 1982 Complete Version (kanpeki-ban) re-issue of the film, restored by Kadokawa Pictures from a 4K scan of the original negative
Original uncompressed Japanese mono and 5.1 audio
Optional English subtitles
Girls, Guns and Gangsters: Shinji Sômai & Sailor Suit & Machine Gun, an exclusive new 50-minute documentary featuring actor Akira Emoto, film scholar Chika Kinoshita, Sômai biographer Tatsuya Kimura and Sailor Suit assistant director Koji Enomoto discussing the making of the film, its director and its legacy.
Original Trailers and TV spots for both versions
Image Gallery
Reversible sleeve featuring original and newly commissioned artwork by Michael Lomon
Final Thoughts
With its unique story, adroit cinematography and powerful yet hands off approach to directing by Shinji Sômai, this film is a personal favourite of mine. Breaking down the barriers of genre to create a distinct piece of cinematic history, it is unfortunate that it has taken so long for this cult classic to get a release in the West. It remains as visually striking as when released over four decades ago. This production is the perfect introduction to the renowned but small filmography of Shinji Sômai and his particular style of film making. I can only hope that more of his work gets the same treatment as Sailor Suit & Machine Gun.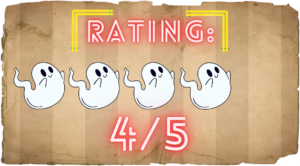 More from Arrow Video
If you ask a casual movie goer to list some classic horror films, a large majority of them will mention Halloween, Friday the 13th, and The Texas Chainsaw Massacre. One…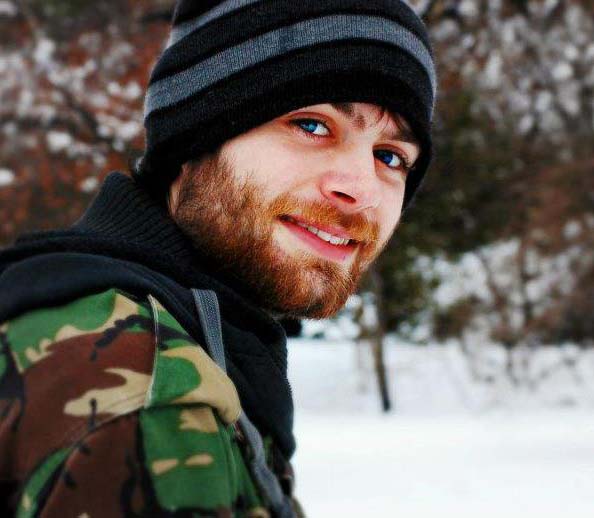 Hey there, I'm Jim and I'm located in London, UK. I am a Writer and Managing Director here at Grimoire of Horror. A lifelong love of horror and writing has led me down this rabbit hole, allowing me to meet many amazing people and experience some truly original artwork. I specialise in world cinema, manga/graphic novels, and video games but will sometime traverse into the unknown in search of adventure.