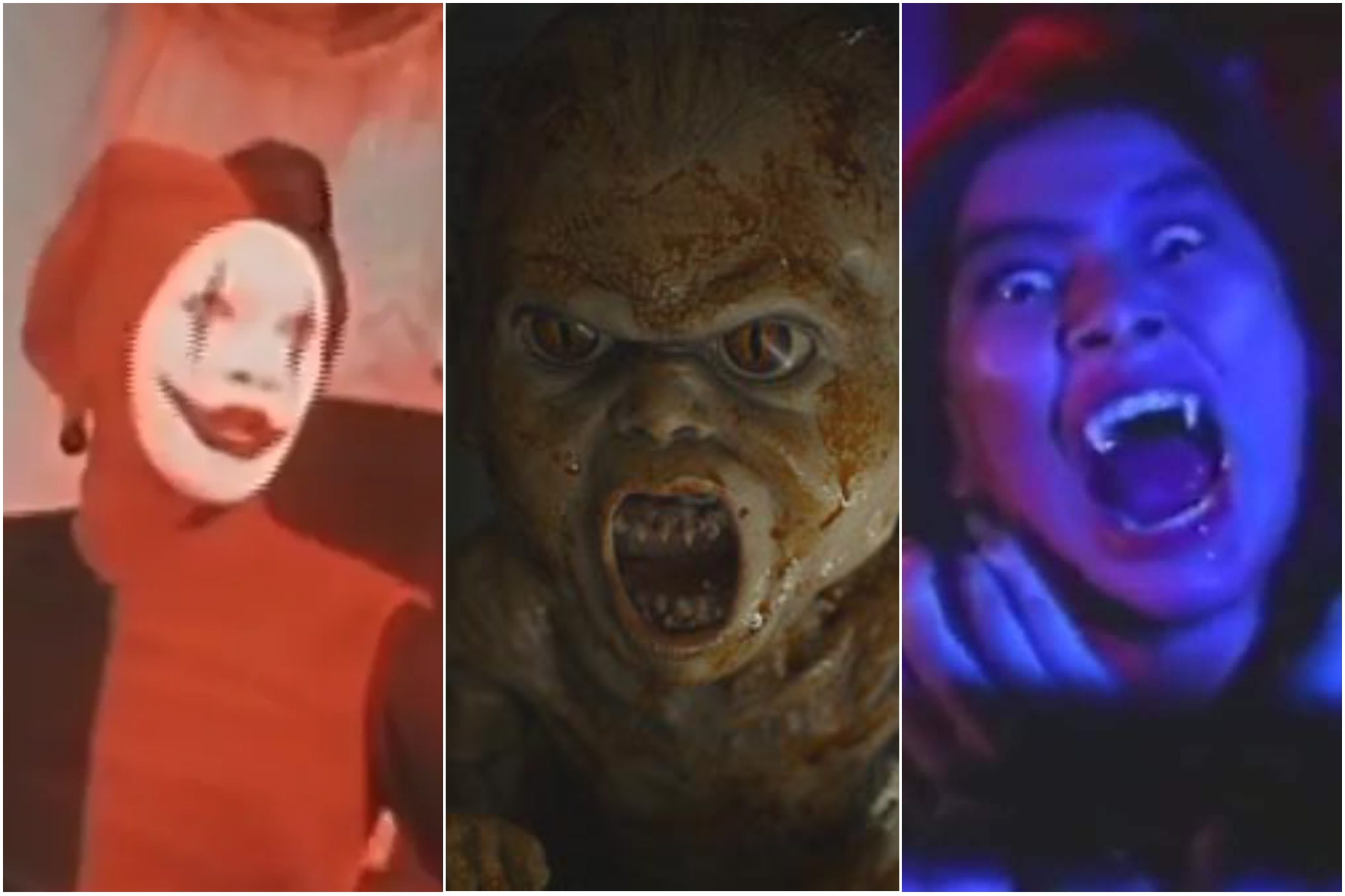 We all love a good horror anthology, don't we? From Creepshow (1982), Trick 'r Treat (2007), The ABCs of Death (2012) to V/H/S (2012), horror anthologies have been a favorite in the horror genre, thanks to their multiple stories and enduring entertainment value. And aside from these examples, the Philippines turns out to be the home to one of the most enduring horror anthologies in Asia, possibly even in the whole world.
Shake, Rattle & Roll
is a Filipino horror anthology film series that dates back to 1984- its title inspired by the
1954 Big Joe Turner single
of the same name. The first film from 1984 is the only one produced by the now-defunct Athena Productions, with later installments produced by Regal Films. Since then, a total of 15 films have been released under this series, each having 3 episodes. We jotted down 15 of the scariest and most memorable Shake, Rattle and Roll episodes from the entire film series- here's the first half of this two-part list.
15. SRR The Invasion: Pamana
Originally meant to be the last installment of the Shake, Rattle & Roll film series (Regal films later on released another installment after this), Shake, Rattle and Roll: The Invasion features a mix of sub-genres, from supernatural to sci-fi horror. For the first time in SRR history, only one director, Chito S. Rono, helms all of its three episodes. While the rest of the stories (Lost Command, Unwanted) were both forgettable, the one that stands out in this installment is the first story entitled Pamana – which translates to "Inheritance." Penned by prolific writer Ricky Lee (Himala, Silip: Daughters of Eve, Patayin sa Sindak si Barbara), this episode follows a bickering family of four cousins- Benedict, narcissistic Myra, eloquent Faye and former clergyman Donald who inherits 5 million pesos each from their estranged uncle. The catch: they need to take care of the antique comic books created by their dead uncle. Sounds easy? Well, wait until these comic book creatures come to life- from a Dracula-inspired vampire to a malakat (a monster who uses her hair to swallow and devour her victims).
14. SRR X: Class Picture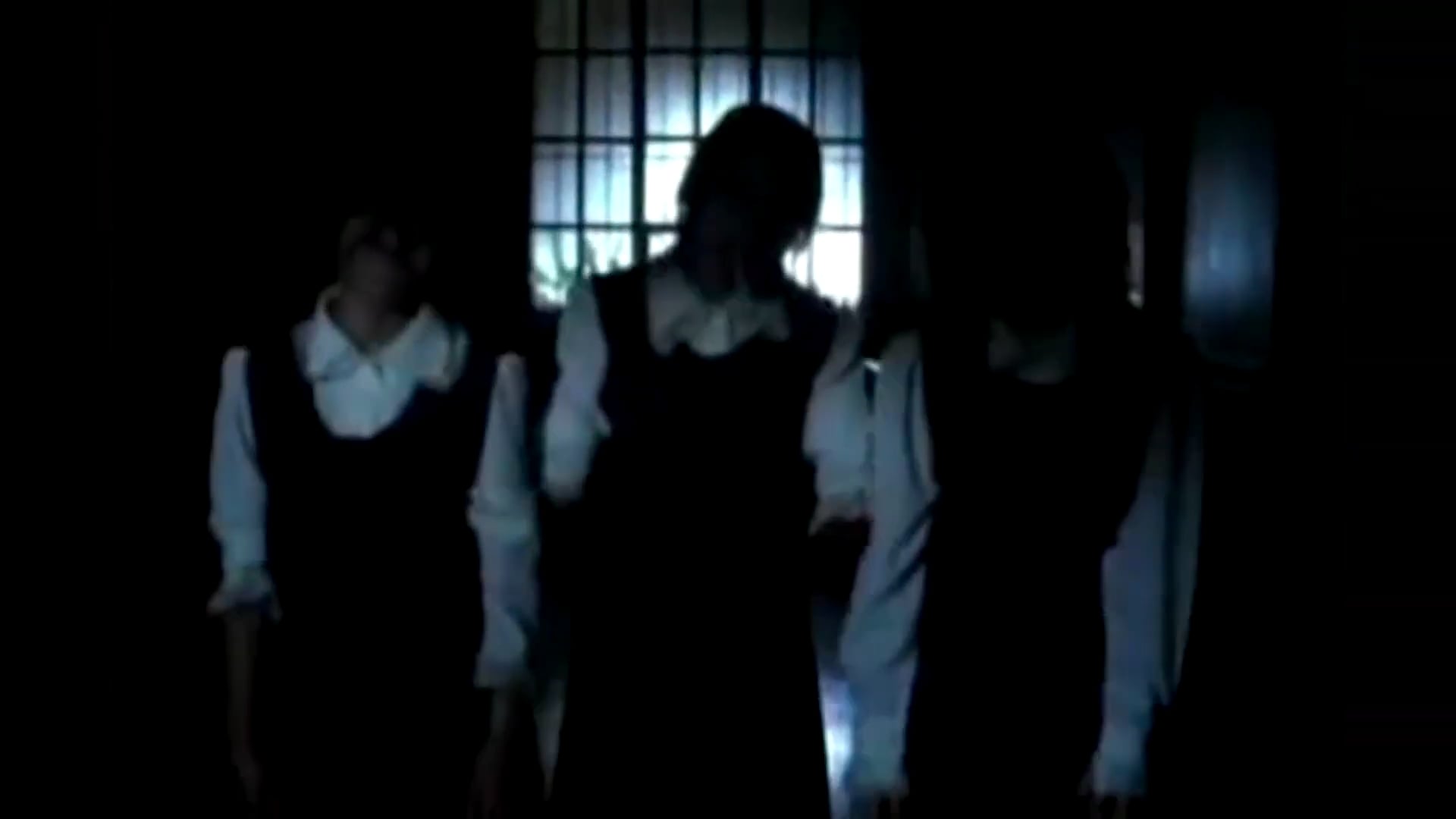 The tenth installment of the Shake, Rattle & Roll film series gives us the chilling episode entitled Class Picture, starring Kim Chui and Gerald Anderson, written by Cheryl Narvasa and directed by Topel Lee. In the film, graduating students Joy, Lui and eight other friends have to spend their weekend in the campus for an exhibit that they're preparing in exchange for lifting their organization's suspension and their clearance for graduation. One of them finds an old class picture from the 1890's featuring a teacher named Sister Maria Belonia, played by Jean Garcia. As their friends starts to disappear one by one, they realized that the old photographed is cursed- anyone who stares at it (specifically at Sister Belonia) is doomed to be taken by the evil nun who committed suicide shortly after being suspended (she was later revealed to be torturing disobedient students who turned out missing later on). She vows to return every now and then, taking the souls of three unlucky students to complete her class picture.
13. SRR XV: Flight 666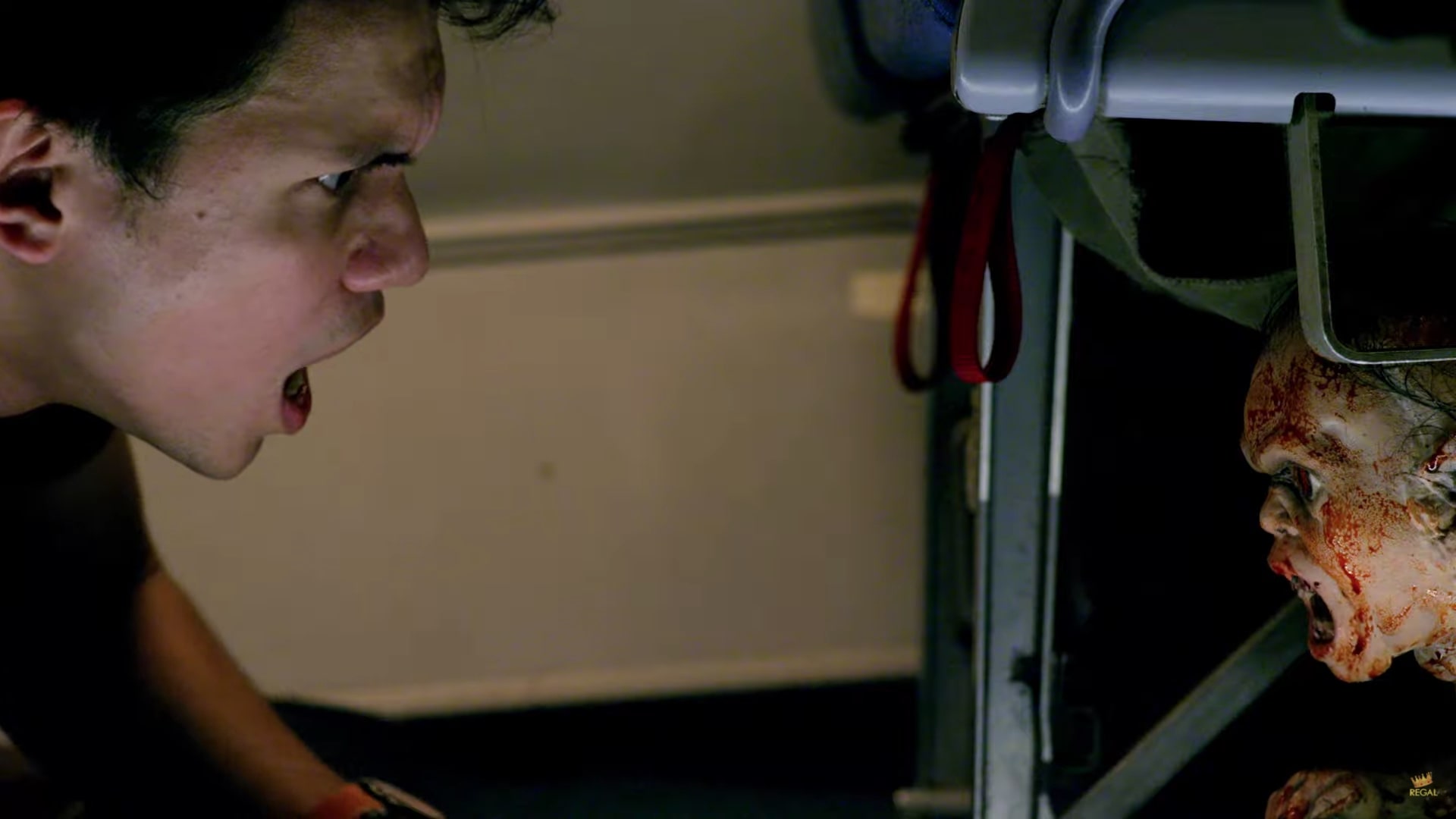 In the fifteenth and final installment of the Shake, Rattle & Roll film series (so far, it is the last but we'll never know), we get the airplane-set horror comedy Flight 666. Directed by Perci Intalan and penned by Evie Macapugay, Renei Dimla and Intalan himself, the film features a star-studded cast led by returning previous SRR actors like Lovi Poe, John Lapus and IC Mendoza, joined by franchise newcomers Matteo Guidicelli, Daniel Matsunaga, Khalil Ramos and Kiray Celis as a group of flight crew and passengers aboard a plane traveling from Manila to Zamboanga. As it reaches mid-air, one of the passengers gives birth to a tiyanak, which soon starts attacking and killing passengers and crew one by one.
12. SRR XI: Ukay-ukay
And since we are talking about the Shake, Rattle and Roll franchise, get ready to meet random inanimate objects coming to life- including a haunted refrigerator. Our first stop- a killer bridal gown. Penned by Gina Marissa Tagasa and helmed by Don Michael Perez, the episode Ukay-ukay (Secondhand Apparel) stars Ruffa Gutierrez and Zoren Legaspi as Kayla and Harold, a soon to be wed couple who encounters a mysterious vintage gown. It catches Kyla's attention and gets fixated on it so she asks her friend and fashion designer Basti, played by John Lapus, to make some repairs on it. Little did they know that the bridal gown is possessed by the vengeful ghost of a heartbroken bride-to-be, and it is hellbent in killing Kayla. What makes this episode creepy- the bridal gown kills even in broad daylight!
11. SRR VI: Telebisyon
If Hollywood has Pennywise the clown, the Philippines has Mr. Boo. Directed by Maurice Carvajal and penned by Luna Lopez, Telebisyon (Television) is the first episode of the sixth installment of the Shake, Rattle & Roll film series. It follows Camille Prats as young Jennifer, who feels neglected by her parents, who are either busy with work or are always fighting. At the same time, news of missing children is spreading through their neighborhood. One day, a mysterious company named Boo Enterprises shows up outside their home and offers them a brand-new television as part of a raffle contest. That same night, while her parents are away, Jennifer watches a TV program featuring a clown who introduces himself as Mr. Boo. Little did Jennifer know that the clown is responsible for the missing children in their neighborhood. Mr. Boo tries to lure Jennifer into his world, but when he fails, he creeps out of the television to take her…
10. SRR IV: Ang Madre
SRR veterans Peque Gallaga and Lore Reyes helms this episode of Shake, Rattle & Roll IV about a manananggal terrorizing the slums. In Filipino folklore, a manananggal is a winged vampiric creature that separates from their lower part of body- sprouting fangs and wings- usually hunting pregnant mothers. Madre (The Nun) follows a poor family who lives in a handcart, consisting of Astrude, Puri, and Teks, Puri's son. After a series of killings in their area, stories of a manananggal starts spreading around their town- and their main suspect is the mysterious Aling Iya, played by iconic character actress Lilia Cuntapay. But little do they know that a nun, portrayed by Aiko Melendez, is actually responsible for the killings, transforming every night into a manananggal and hunting her next victim. This is the second Shake Rattle and Roll episode featuring a manananggal in our list.
9. SRR 12: Punerarya
Indie director Jerrold Tarog helms his first SRR episode in Shake, Rattle & Roll 12 with the story entitled Punerarya (Funeral Home). Carla Abellana plays Dianne who works as a part-time tutor for the Gonzales', the owners of a local funeral parlor. She teaches their children – Ryan and Sarah, although she feels uncomfortable with the family patriarch Carlo played by Sid Lucero. Stories surrounding the family claim that they're a family of monsters, and Dianne soon becomes more suspicious of them after discovering that they're photophobic. Soon, she confirms her theory- the Gonzales' are a family of aswangs, with the funeral parlor used to cover up their true nature while feeding on human corpses. For the uninitiated, an aswang is a vampiric creature in Filipino folklore. It's mostly used in the country as an umbrella term for shape-shifting and winged vampiric creatures.
8. SRR II: Aswang
We end the first part of our countdown with an episode from Peque Gallaga and Lore Reyes' Shake, Rattle & Roll II, entitled Aswang. In this episode, Manilyn Reynes stars as Portia, who was invited by her best friend Monica to celebrate the fiesta in her hometown village. Convinced about the rumors that the residents in that village were aswangs, her friends Ricky and Milo decided to follow her. Soon, Portia finds out that her friend Monica lures virgins into their barrio as a human sacrifice to commemorate their feast every year, confirming the rumors that they are a clan of aswangs. One of the most popular stories from the SRR franchise, this episode was inspired by the urban legend of Teniente Gimo which were popularized during the 1960's in the town of Dueñas, Iloilo.
And that concludes the first half of this two-part list featuring the scariest and most memorable episodes from the entire Shake, Rattle and Roll series. Have you seen any of these installments? What other episodes do you think should have been part of this list? Then watch out for the second and final part of this list!
More Lists
Welcome to Part 2 of our series highlighting Black Horror! For Part 2, we have compiled a list of films featuring black leads, most of which are newer releases, but…