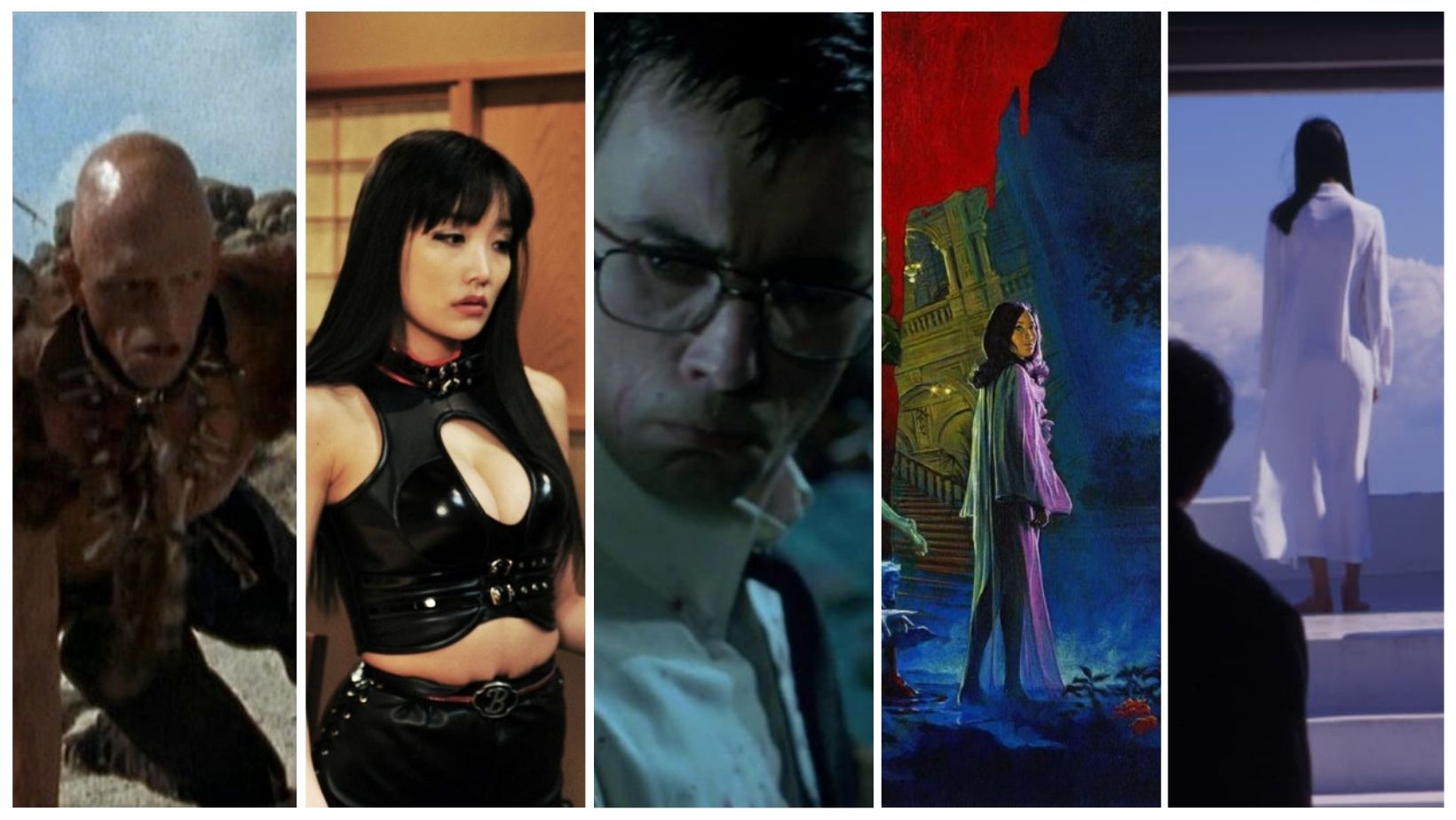 We are always on the lookout for the best free to stream horror and cult films. There are plenty of services that provide this service while still giving back to the industry. This also comes with its own challenges when you look between different regions, and while there are free services that exist, it is limited in the region as well as not focusing entirely on horror making it a pain to navigate.
We decided to take a look through the massive collection of cult and horror films offered through Dark Matter TV. So, we dug through their massive collection of horror and cult to pick 20 of our personal favorites, all these are available in the USA, but check the links to see if available in your area as Dark Matter is available in Mexico, Brazil, Spain, Italy as well as Africa and South East Asia.
20 Best Free to Stream Horror and Cult Films To Check Out
1. The Hills Have Eyes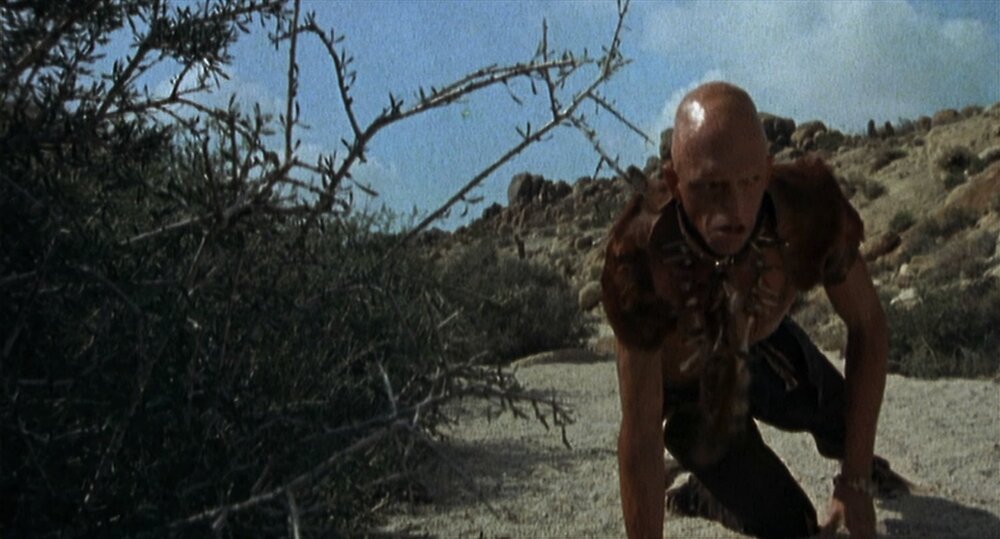 "A family going to California accidentally goes through an Air Testing range closed to the public. They crash and are stranded in a desert. They are being stalked by a group of people, which have not emerged into modern times."
The third film written and directed by one of the greats of the horror genre, Wes Craven, The Hills Have Eyes is the perfect mix of exploitation cinema and suspenseful horror. Featuring a relatively unknown cast and filmed over a few days, the film is an intensely gory cat-and-mouse chase through the Californian desert. Receiving a sequel in 1984 as well as a reboot in 2006, which in turn received its own sequel in 2007, nothing quite beats the callous charm of the original.
Although perhaps not the most polished film from Wes Craven, The Hills Have Eyes certainly captures the brutal essence of exploitation cinema the director's earlier work is known for.
2. Rabid (1977)
"A young woman develops a taste for human blood after experimental plastic surgery, and her victims turn into blood-thirsty zombies, leading into a city-wide epidemic"
David Cronenberg is one of the most iconic horror directors to ever come out of Canada. While the films he is most known for would likely be The Fly, Scanners or, for the cult audience, Videodrome, one of his greatest earlier works is Rabid.
Having that 70's grit, Rabid is a psycho-sexual, unorthodox, take on the zombie genre that really showcases the emerging brilliance of the auteur, being only his second feature film.
3. The Crippled Masters (1979)
"Two men skilled in the arts of Kung-Fu are betrayed by their master and crippled for life, one left with no arms and the other with no legs. Despite their obvious disadvantages, they learn to combine their martial arts skills and seek revenge against the evil master."
A classic example of ludicrous, kung-fu action, The Crippled Masters is a stunning display of martial arts presented by handicapped martial artists Sung-Chuan Shen and Chao-Ming Kang, known for working together on a handful of films such as Raiders of the Shaolin Temple (1982). Although the plot is paper thin, the film's impressive depiction of stunt work and choreography more than make up for this lack of direction (lets face it, who watches kung fu for the story).
Considered a rarity for a number of years, this classic, albeit rather crass, piece of over-the-top Hong Kong cinema is one to watch if you are a big fan of old kung fu films.
4. The Vampire Doll (1970)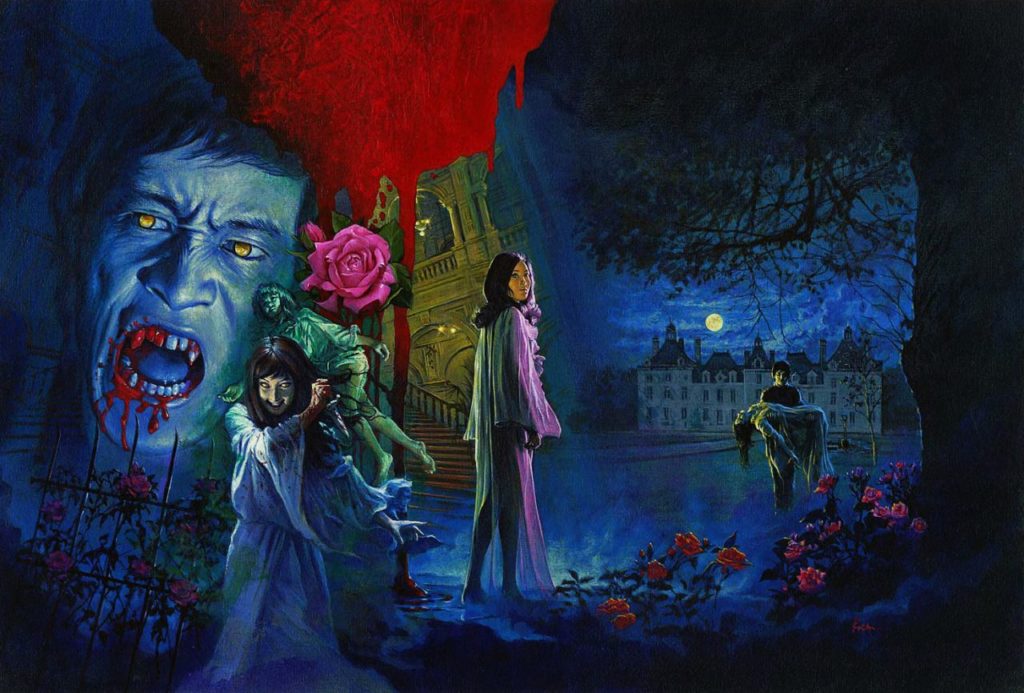 "A young man travels out into the countryside to meet his fiance, Yuko. When he arrives at the secluded house he is told by her mother that she has died in a car accident. He spends the night at the house and hears some strange sounds at night, even seeing someone that looks just like his dead love. "
One of the best Hammer 'House of Horror' films, not actually made by Hammer. Vampire Doll is a must-watch for fans of classic and gothic horror. If you have not taken the dive into J-horror under the impression it is focused on scares and prefer the more brooding, macabre features, this is an ideal experience.
The film is part one of a trilogy, but you don't need to watch all entries in order to enjoy the inaugural release. Vampire Doll stands on its own and is the perfect introduction to classic Japanese horror cinema.
5. House on Haunted Hill (1959)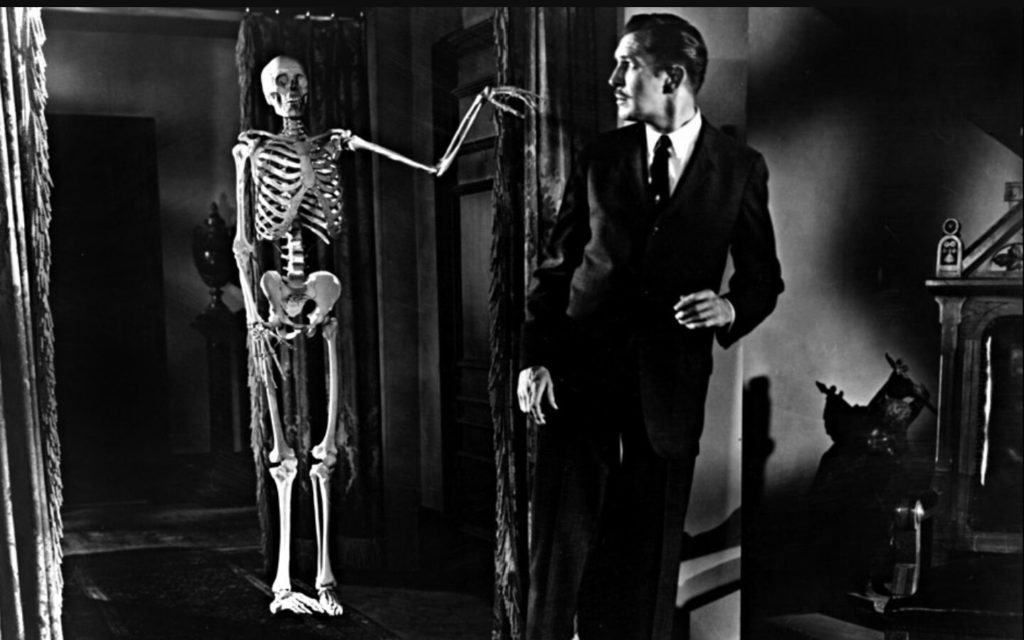 "Eccentric millionaire Fredrick Loren and his 4th wife, Annabelle, have invited 5 people to the house on Haunted Hill for a "haunted House" party. Whoever will stay in the house for one night will earn ten thousand dollars each. As the night progresses, all the guests are trapped inside the house with ghosts, murderers, and other terrors. "
Partly inspired by Shirley Jackson's book, The Haunting of Hill House, House on Haunted Hill is a definitive staple of the horror genre. Capturing the essence of classic era horror with stellar performances from the entire cast, but the stand out, of course, is Vincent Price who delivers a chillingly charismatic performance as is expected. Additionally, the combination of Haunted house and murder mystery emanates an unsettling atmosphere throughout; the building of unseen tension lurking in the shadows, just waiting to reveal itself.
I highly recommend sticking to the 1959 classic, avoiding the 1999 remake altogether – the original's atmosphere outclassing the remake in every way possible.
6. Antrum: Deadliest Film Ever Made (2018)
"A young boy and girl enter the forest to dig a hole to hell. Said to be a cursed film from the late 1970s, Antrum examines the horrifying power of storytelling."
This is one of those productions where you have to let go and buy into its absurd premise — yes random guy on Facebook, I know the film is not actually cursed. Once you embrace the absurdity of the premise, the love of 70's exploitation films, folk, and backwoods horror all begin to blend in a wonderfully upsetting fashion.
Also, following under the 'found footage' genre, which we are big fans of here at Grimoire , it is one of the more unique entries within the best free to stream horror titles as it really tackles the format in an original way.
7. Meatball Machine (2005)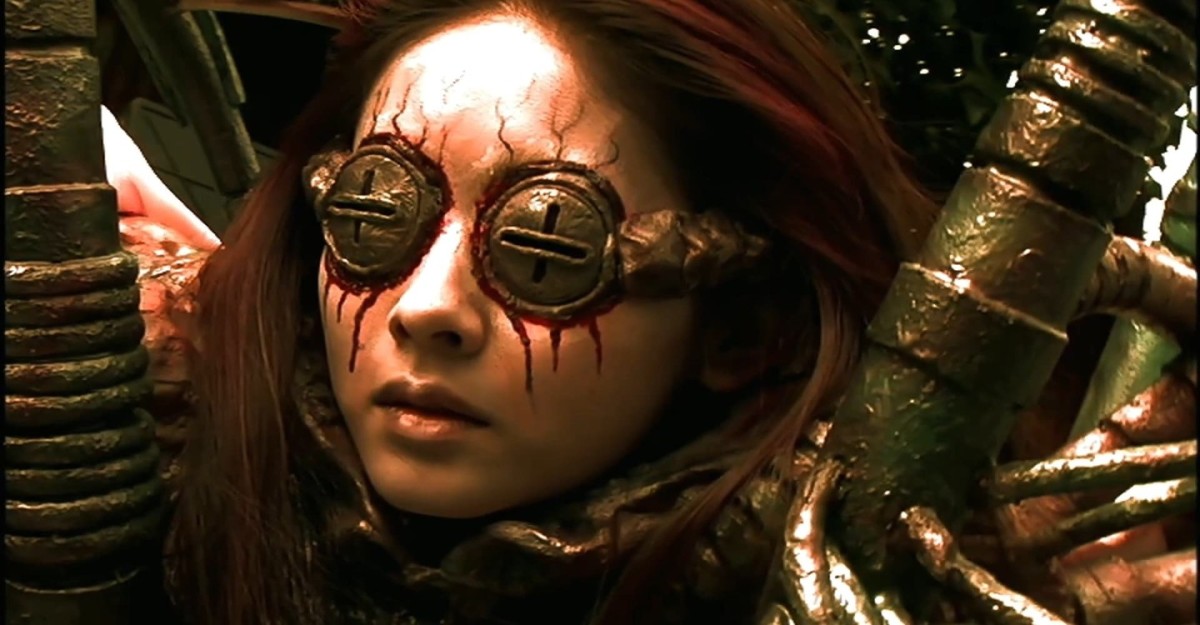 "Capable of making bio-mechanical weapons out of human flesh, alien parasites grotesquely invade the Earth, turning their hosts into maniacal killers who seek and destroy each other to the bloody death! And yes, it s also a human love story, even though the budding romantics are infested with slimy, tumor-like globules."
You've heard the breakdown that we as humans are just a squishy brain piloting a flesh mech of skin and bone, but what if we were not the ones in control? This concept is explored, in all its visceral detail, in the Japanese splatter horror Meatball Machine. Earth has been invaded by parasitic alien creatures invading the human body, taking control and causing a hideous metamorphosis as flesh and bone transform into steel and rivets in a display that would cause a metal fetishist to blush.
If you are looking for a gory, over the top film to quench your bloodlust, you can do a lot worse than Meatball Machine.
8. R100 (2013)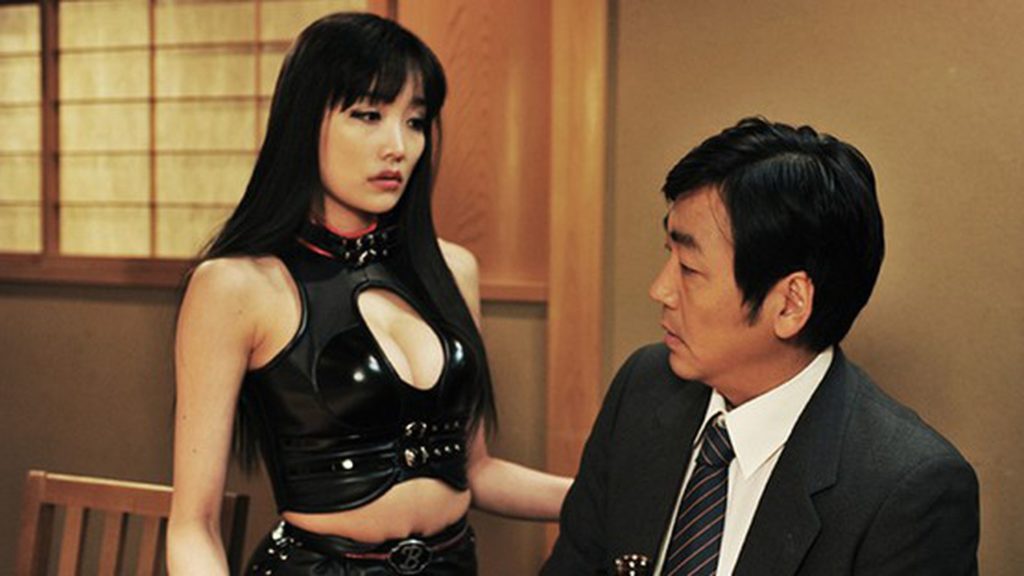 "Ruthless dominatrixes pursue a mild-mannered salesman who wants to get out of his unbreakable contract with a secret bondage club."
Rated 100, this film is intended for audiences only over the age of 100, an announcer claims as a 100+ year-old director sits in admiration of the film that is about to play. What follows is a sadist's wet-dream as a salary-man enters a contract that leads to random domination from one of many women.
R100 is perfectly absurd from start to finish and packed with action and comedy. It is one of the finest dark comedies to emerge from Japan and certainly worth checking out.
9. Re-Animator (1985)
"A dedicated student at a medical college and his girlfriend become involved in bizarre experiments centering around the re-animation of dead tissue when an odd new student arrives on campus."
The film that resurrected one of H.P Lovecraft's weakest works into one of the most notorious horror comedies in the genre, Re-Animator's rambunctious style and over the top comedy pushes the boundaries of its source material to define its own unique calibre.
A cult classic through and through, the mix of extreme situations played off as darkly comedic, as well as flamboyant special effects providing an excellent foundation to build off Lovecraft's work. Consequently, it thrusted both the film and actor Jeffery Combs into the annals of popular culture.
10. Bloody New Year (1983)
"Six shipwrecked English teenagers take refuge in an island hotel that is decorated for New Years. The problem is, it's early summer, and soon enough, even the walls themselves are striking out against them…"
Confession time… My first watch of Bloody New Year was for a 'bad movie night' and I expected an abundance of cheese from this (what appeared to be) poorly constructed ghost story. However, this is actually one of the most fascinating horror films to come out of Britain in the 80's.
The ghosts in question have interesting ways to deal with unwanted guests, and there are plenty of enjoyably surreal moments alongside kills. The acting is decent for the budget, and there is a general sense of tension with the angry apparitions able to contort the house to their means.
It is perhaps not as revered due to its serious nature against the convention of 80's film awash in cheese and camp. However, Bloody New Year is one of the best free to stream horror movies you will find.
11. Ringu 0 (2000)
"In this prequel to Ring, a young Sadako becomes an actress in hopes of escaping her troubled past. But strange visions and terrifying powers begin to manifest…"
The prequel to the film that kickstarted the series, Ringu 0 (2000) reveals the origin story of one of J-horror's most iconic stars, Sadako. Set 30 years before Ringu (1998), the film follows a teenage Sadako Yamamura and the eventual series of events that cause her untimely death and her ultimate transformation into the vengeful spirit she is most known for.
Although, with a reliance on prior knowledge of the previous films, it may not be the best film to start with if you are new in the series. Despite this, Ringu 0 is certainly one of the better entries to the franchise and is a must watch for Ringu fans who haven't yet.
12. The Holy Mountain (1973)
"The Alchemist (Jodorowsky) assembles together a group of people from all walks of life to represent the planets in the solar system. The occult adept's intention is to put his recruits through strange mystical rites and divest them of their worldly baggage before embarking on a trip to Lotus Island. There they ascend the Holy Mountain to displace the immortal gods who secretly rule the universe."
There is nothing like, nor will there ever be anything to equal the work of Alejandro Jodorowsky. A true creative visionary, his thriving career in the 70's saw outsiders flock to his work to catch his film on 42nd street in New York. This led to his highly successful El Topo being followed up with The Holy Mountain.
A prolonged psychedelic trip, there is a lot here that may put audiences at ease including animal slaughter (Jodorowsky's biggest regret about his films from the time). But, if you can stomach it for the sake of experience, The Holy Mountain needs to be seen at least once — it is truly amazing on all fronts of production and a meticulously constructed piece of absurdism.
13. Basket Case (1982)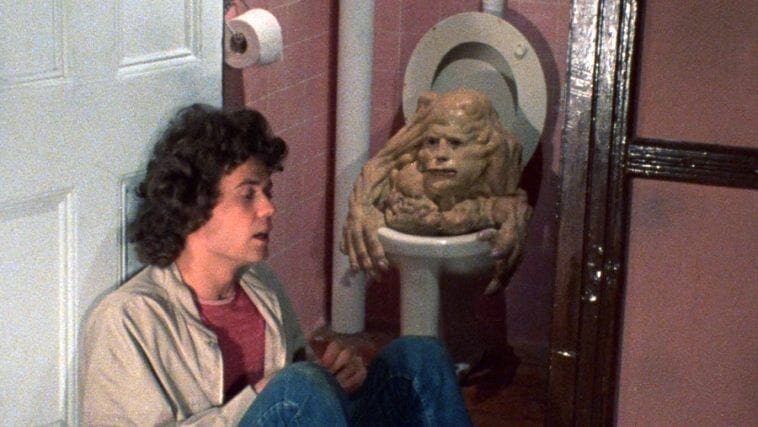 "A young man carrying a big basket that contains his extremely deformed, formerly conjoined twin brother seeks vengeance on the doctors who separated them against their will."
Filmed on the grimy streets of New York City that inspired it, this paradigm of 42nd Street grindhouse cinema is the epitome of low-budget splatter exploitation horror. Akin to Sam Rami's Evil Dead, Basket Case utilises its miniscule budget impeccably – heavily focusing on its practical special effects.
If you are looking for a genuinely disturbing body horror to stream, Basket Case is an excellent blast from the past that is sure to satisfy.
14. Chocolate, Strawberry, Vanilla (2013)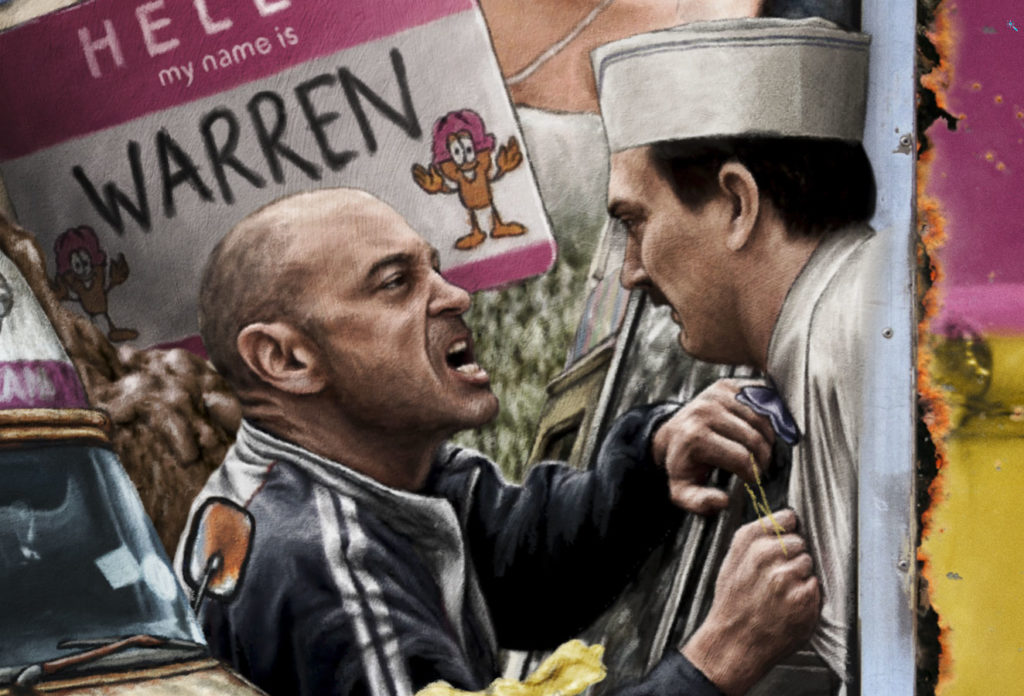 "A black comedy/drama about a lonely ice-cream van driver, Warren Thompson, and his unhealthy obsession with television soap starlet, Katey George."
If dark and depressing comedies are your thing, consider giving this Australian flick a shot. The emphasis here is definitely depressing, the decline of the rather simple-minded Warren Thompson into a world of his own delusions.
Cult Australian cinema is a genre that often goes unexplored even beyond the classics like Bad Boy Bubby or Turkey Shoot. While Chocolate, Strawberry, Vanilla may not have the exploitative grip of the previously mentioned titles its bleak delivery and dark humor make it both a good introduction to the cinema of the region and will also appease fans who have already explored the filth from 'down under'.
15. Destroy all monsters (1968)
"Aliens have released all the giant monsters from their imprisonment on Monster Land and are using them to destroy all major cities on the planet. It is up to the daring crew of the super rocket ship X-2 to infiltrate the aliens' headquarters before the Earth monsters and King Ghidorah annihilate the planet."
This is by far one of the most ambitious, action-packed kaiju film of the Shōwa era. Destroy All Monsters has one of the biggest monster counts of the series, including eleven kaiju characters all battling it out in some of the most impressive scenes of monster mayhem around. The film still includes the typical human story arc; however, this side of the story incorporates a more fantastical, whacky element than those following it, offering an interesting side story to the all-out kaiju battle.
If there is one film out of the series to stream for the ultimate kaiju war, I would highly suggest this one.
16. Audition (1999)
"A widower takes an offer to screen girls at a special audition, arranged for him by a friend to find him a new wife. The one he fancies is not who she appears to be after all."
Arguably, Audition is Takashi Miike's masterpiece of cinema. A story of a dark and devious obsession, a broken past, and the fault in language — saying "I love you" can be the scariest thing to have misinterpreted. Furthermore, the sense of unease and slow build in this film makes the journey an extremely unnerving one.
If you are a fan of J-horror, it is likely that you have already seen this one, yet it is certainly worth a revisit. For anyone who has not seen it yet or is interested in Japanese horror, make sure you give this one a watch.
17. Nosferatu (1922)
"Vampire Count Orlok is interested in a new residence and in his real estate agent's young wife. F. W. Murnau's unauthorized adaptation of Bram Stoker's 'Dracula'."
One of the few silent films that retains a following to this day, this 100 year old classic is still an expert display of building suspense. Directed by F.W. Murnau, this interpretation of Bram Stoker's work saw the wrath of the Broker estate through a serious lawsuit. Ordering all known prints and negatives to be destroyed under the terms of a settlement. However, the film would subsequently surface through second-generation reels found in other countries.
Due to this serendipitous discovery, this classic piece of cinema history was lucky to not fall victim to the curses of lost media. Indeed, Nosferatu is the perfect film to watch to explore the history of both cinema and the horror genre.
18. Rigor Mortis (2013)
"Juno Mak's debut feature Rigor Mortis is an eerie and chilling, contemporary action- and special effects-laden homage to the classic Chinese vampire movies of the 1980s."
Rigor Mortis is a loving homage to classic Japanese cinema with a focus on the 'hopping vampire'. While time may have given the older Chinese films their cult appeal through campiness, Rigor Mortis is a wonderfully dark reimagining of the creatures along with other ghastly visions.
The story is engaging and the cinematography is crisp. The film certainly draws audiences in with its drama and sleek visuals. Make sure you give this one a shot, it is one of the more unique entries on our free to stream horror and cult list.
19. Train to Busan (2019)
"Sok-woo, a father with not much time for his daughter, Soo-ahn, are boarding the KTX, a fast train that shall bring them from Seoul to Busan. But during their journey, the apocalypse begins, and most of the earth's population become flesh craving zombies. While the KTX is shooting towards Busan, the passenger's fight for their families and lives against the zombies – and each other."
Although Train to Busan does very little differently when it comes to the zombie genre, the film is by far one of the best zombie movies to ever be released. The film takes the time to build extremely likeable character dynamics between the main protagonists, unlike most of its Western counterparts, as well as providing a non-stop, adrenaline-fuelled romp that is sure to keep you on the edge of your seat through its entirety.
Certainly, even if you aren't the biggest fan of the undead, this incredible piece of South Korean cinema is a must watch if you haven't.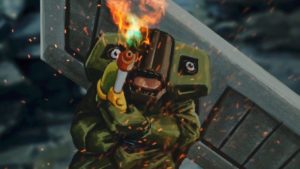 "Following an end-of-term school ceremony, the American boy Bobby decides to go with his friend Akkun into the mountains outside their village, to a place perfect for a secret base. On the way they stop into a mysterious amusement park. They have fun there, but are attacked and cannot leave."
Meticulously crafter paper puppetry, Violence Voyageur is a visual marvel. However, the art style of "Ujicha" is more than just a visual experience, as the story is a dark coming-of-age tale that is comparable to the best in the genre.
Fans of horror manga will certainly want to give this one a shot. The visual medium feels very much like a 'living manga' and the story feels pulled from the dark and dirty world of creators like Hideshi Hino or Kazuo Umezu in the style of "God's Left Hand, Devil's Right Hand".
Dark Matter Links
Instagram
Facebook
Live channel on Xumo
iOS app
Android App

Other Lists of Recommended Films: