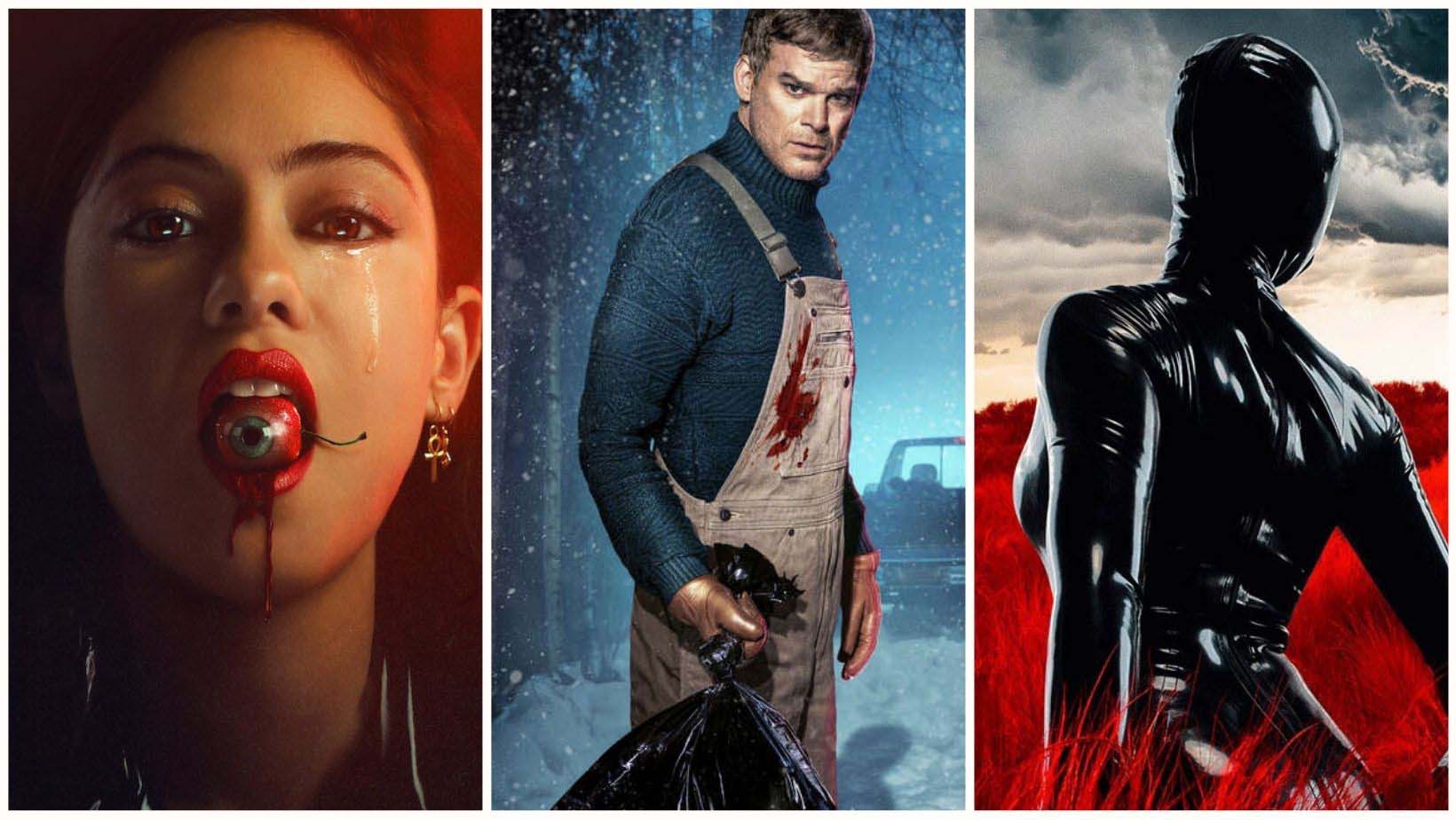 Horror television shows are having a special resurgence in an era of lockdowns perfect for sedentary binging – production values have also been drastically amplified as these start to resemble mainstream movies; cinematography, star power, and SFX are all bountiful along with competent. The focus, too, has increased as these become 'mini-series' to contain a tighter narrative – shorter episode lists also having a higher budget for each. As you watch these in the comfort of your home and not a cinema, they're a more intimate experience and the longer duration affords interesting developments compared to standard films – fully fledged arcs as witnessed in franchises, deeper theme exploration, and trenchant character development. Netflix, Prime, Shudder and other streaming services are also sustaining/supporting such a powerful trend – a high concept easily tested on a less grandiose scale and evaluated for easy renewal. 2021 has seen the massive potential, too, from Asia in television shows, limited not only to anime. Now, let's start to look at the best horror television shows of 2021!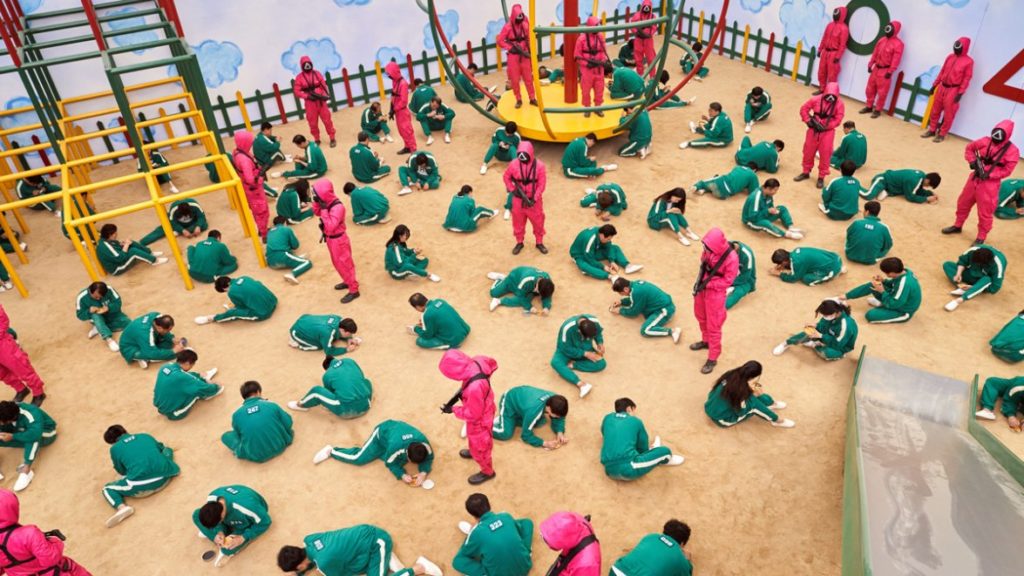 This South Korean horror series swept the globe, and even our parents and non-horror fan coworkers are talking about it. Transcending the shock value inherent in most death game horrors, Squid Game instead utilizes nostalgia, immense character development, and a tender treatment of life's hardships to question everyday moralities we take for granted. If you haven't watched it yet, stop what you are doing right now and cue it up, you won't regret it!
You – Season 3
Horror does not need to be always refined and brain-bending. Sometimes we just need a decadent treat, and that is precisely what it was You in its third installment. This Netflix show always exuded black humor, campiness, and toxic couple dynamics, but this time it was notoriously self-aware of the free range given by not taking itself seriously. Along with Victoria Pedretti's masterful portrayal of Love, this season was a fan-favorite by far.
Black Summer is the big surprise, and unsung hero, of zombie apocalypse television right now. Experimental like the "world of Z Nation" from which it's based, but instead stripping all the B-movie silliness to focus on the core horror underpinning events. While the zombies themselves aren't too scary due to pop culture oversaturation, they create an appropriately threatening backdrop to grind the survivors down. The sheer fatigue – mental and physical alike – of a zombie apocalypse smothering survivors is explored here at a level typically overlooked by contemporaries. There's tribalism, betrayal, good people corrupted to survive, and bad people being redeemed in glimmers of hope; all complicated by an omnipresent threat from the undead. Uplifting it is not, however- it fundamentally understands zombies are the setting instead of the stars to deliver a gripping exploration of the now familiar scenario.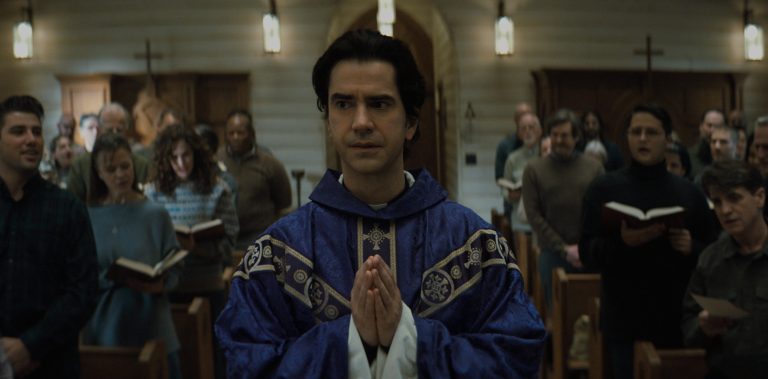 A slow-paced but totally worthy original series by Mike Flannagan. This tale on the danger of religious fervor and good intentions completely shocked us once it picked up its rhythm. While some are still complaining about the monologues, no one can deny that the ending was as memorable as heart-wrenching. We are sure that will become a go-to reference when discussing works like The Wicker Man and Saint Maud.
Chucky
The franchise of Child's Play has been revigorated with this unexpectedly acclaimed success from SyFy – all overseen by Don Mancini himself as the executive producer. Continuing the lore of the universe (unlike the remake), and cleverly fusing the black humour into a tonally serious but polished production, Chucky has it all in terms of quality: a suspenseful plot, charming (or loathsome) characters, witty dialogue, and a fantastically snappy, manipulative incarnation of our titular villain, Chucky. Every subplot here serves a purpose and wastes no time dwelling – it's intensely paced to keep anybody captivated. We are taken into an idyllic suburb, including heavily the ambivalent strife of high school life, for Chucky to unleash his chaos in a fun direction contrasting to typical slasher flare – devious machinations; our protagonist, too, is an angsty, edgy teenage dollmaker absolutely vulnerable to all of this. Each episode is enjoyable as the last and this is the first 'slasher' television serial I would heartedly recommend – it's faithful to earlier source material but positively independent in a standalone narrative, themes, and tone. This whole series also takes teenage anxiety, pressure, and insecurity in a disturbing direction thematically…
AHS Stories
AHS fans are divided on this one, and while we agree that there were several distasteful attempts at modernizing a ten year old story (American Horror Story: Murder House), it was ultimately the nostalgic factor that made us love this one. With three episodes leaning heavily on the inaugural season of AHS, it was fun to see those characters reunite and *spoiler alert* move on. The anthology includes four other episodes that are not connected to previous seasons, but they all successfully carry the spooky/cheeky vibe that Ryan Murphy and Brad Falchuk have become known for. If you hated Murder House, give episodes 3-6 a shot. They're great for one hour horror entertainment that brings you a taste of AHS regular cast members in completely different stories.
Brand New Cherry Flavor
Rosa Salazar and Catherine Keener are amazing in what could be called the most distinctive (or just the weirdest) Netflix show of 2021. Cherry Flavor is Mulholland Drive-lite, and it has a tone that is all its own, alternating laughs with gross – or just plain insane – imagery. Lisa Nova represents youth at its most talented, but also entitled, and Lou is a great antagonist, who makes an ideology out of stealing people's pasts, but is not nearly as appalling as he could have been – he is drunk, high, and constantly giving 'benevolent villain' speeches. That leaves Boro, one of the most nuanced witch characters in recent memory, and the show is a constant cat-and-mouse game between its two female protagonists, with everybody else as collateral. Its last half isn't up there with the first four episodes, but Lisa vomiting kittens and Boro's warmth and stirring-the-pot remarks will keep you glued to the screen until the very last second.
Them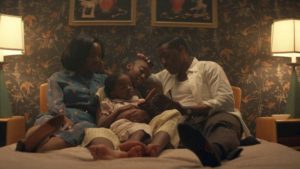 Them is a disturbingly powerful portrayal of racism in the 1950's (in the USA). In 1953, The Emorys join the Second Great Migration, moving from rural North Carolina to East Compton, LA. They are placed in an all white neighbourhood where white supremacy is a disease, and unabashed confrontations are constant. While the horrors that their neighbours put them through are enough to make the viewer shudder, the family is also dealing with a supernatural being bent on destroying them. Between the haunting and the neighbours' attacks, this show is non-stop action. Add to this a plot twist involving the real estate agent who sold them their house, hidden agendas, and fabulous acting on all parts, and this becomes one of the best television series in its genre. Add this one as a must watch while it's still available on Amazon.
Trese
If you know the name Jay Oliva, then Trese will probably be a must-watch already. The brainchild of one of the best animation directors and inspired by the comic book by Budjette Tan, Trese is a gore-filled horror series with fluid, impressive animation, art and backgrounds, detailed Filipino lore (with a focus on Aswang), and a complex protagonist (Shay Mitchell's quality voice acting deserves a special mention). Feeling like the first six issues-arc of an ongoing comic book, episode three is when the show gets really good, and by episode five you get everything you could want: incredible plot twists and the Big Bad reveal. And of course, episode 6 is a masterpiece, up there with DC's 'Justice League Dark' (also directed by Oliva), a gleeful tour-de-force of action-horror animation.
This entry of the Higurashi series took us from a mere, teased reboot into a mysterious sequel with a surprising twist. With known loops initially repeated, but revealed to be connected and remembered by certain characters, the entire franchise took on new meaning and gave fans much more to dissect. Arguably the most important entry to date, Gou has elevated Higurashi's despair to entirely new levels. Are you ready? When would you end it all?
Girl From Nowhere – Season 2
Thai horror series Girl from Nowhere knew how to reinvent itself during its second instalment. While we enjoyed the hijinks of the smiling chaos-bringer that is Nano, its formulaic premise could easily become stale and repetitive. Luckily, writers knew exactly how to keep the things we loved and add an interesting twist in the middle of the season that hooked us up for a new season that we hope happens in 2022.
Dexter: New Blood
This year saw the return of Dexter, a series which shook up the police procedural back when it debuted in 2006. The new mini-series, subtitled New Blood, returns to the psychological thriller elements and true crime inspirations that kept the show riveting. The series follows Dexter Morgan as he struggles to stick to his routine after faking his death and adopting the new identity of Jim Lindsey in a small Oregon town. While he has mostly settled into his new life, he is still haunted by the death of his sister, and a single slip-up from the recovering serial killer can throw everything into chaos. Amidst an ever-growing number of missing persons in the area and the careless behavior of local "rich assholes," Dexter may have to face the history he ran from ten years ago. If you're like me, and you're dubious about checking out the series after the melodramatic finale in 2013, let me assure you, New Blood handles things well. There's a renewed sense of realism to the story, with a truly loathsome and unsettlingly realistic villain for Dexter to face off against, just like the good old days.
Mieruko-Chan
With our current climate of shōnen anime dominating in popularity, Mieruko-Chan, a horror comedy based on the manga of the same name, seemed to come right out of nowhere to the delight of fans of Japanese horror. Following high Miko Yotsuya as she struggles to live out a normal high school life with the ability to see ghosts (and choosing to ignore them), the show contains an ample amount of charm and wit as it explores themes of friendship and not fitting in. These qualities may not be entirely unexpected from the genre but they are never unwelcome either. Between the amusingly awkward scenarios that Miko finds herself in, we get a couple of classic J-horror references sprinkled throughout, and an array of very macabre ghost designs, many of which would make excellent enemies in a survival horror game. The combination of grotesque creatures and cute slice-of-life aesthetics has worked wonderfully in the past and it continues to work here in Mieruko-Chan!
I Know What You Did Last Summer
I Know What You Did Last Summer (tv series) is a blend of the original Lois Duncan novel and the 1997 film by the same name with one major difference. Allison and Lennon are twins (Madison Iseman plays both) graduating from high school. Their father throws them a huge party where anything goes, and someone inevitably dies. While the characters are not very likeable, the viewer does become pulled in to the mystery and will stick around to satisfy that itch. This one may not be for everyone, but if you enjoyed Pretty Little Liars, you'll probably binge this one with the same appreciation for teenage drama with a hint of horror. It's a twisted love story with an ending that begs the question: will there be a season 2?
Lock & Key – Season 2
If you've been bingeing this one, you'll be happy to know that a third season has been confirmed and is set to air in 2022! In season one, Nina Locke (Darby Stanchfield) decides to move her three children from Seattle to Massachusetts after their father is murdered by one of his students. They settle in his ancestral home which is called Keyhouse, a beautiful old home with secrets. The children find keys that have magical properties and use them, discovering access to different dimensions from within the house and within themselves. There are ghosts and demons to battle, and a portal in a sea cave that ties it all together. Their father was working on something before his death, and they must figure it out before evil takes over the world. They keep their mother in the dark to protect her fragile mind, but their uncle Duncan (Aaron Ashmore) arrives to help them with their quest.
In season 2, Duncan moves in with the family while his fiance Brian works in Tokyo for six months. He helps the children continue their investigation, eventually learning that he, himself is a key maker. With a shapeshifting demon on the loose, it's hard to keep track of who the bad guy is, but when they figure it out war is declared.
The story is complex and well-written, and although the poster imagery may suggest that this show is for teens, it definitely holds the attention of adults. The ideas are fresh and unique, making this one of the best television series of the year in the fantasy/drama/horror genres.
AHS: Red Tide
Having fallen off the American Horror Story wagon some time after Hotel, I was pleasantly surprised at how much I enjoyed the first half of Double Feature, 'Red Tide'. It tells a sepulchral tale about the struggles of aspiring artists, the fear of not being good enough, the lines we're willing to cross for success, and the bloated egos that seem to take over once we get a taste of said success. Unfortunately, I've witnessed this phenomenon play out in real life, as I'm sure a number of you have, and the thought that some people really do just want to be "better" than others is rather horrifying on its own! I believe 'Red Tide' explored these themes adequately, and it was nice to experience a much more self contained and intimate story without any distracting crossovers from previous seasons. I'll admit, some of the characters' actions did bug me, and I would have preferred a slightly different ending, but these nitpicks did not dwindle my overall experience!
More Lists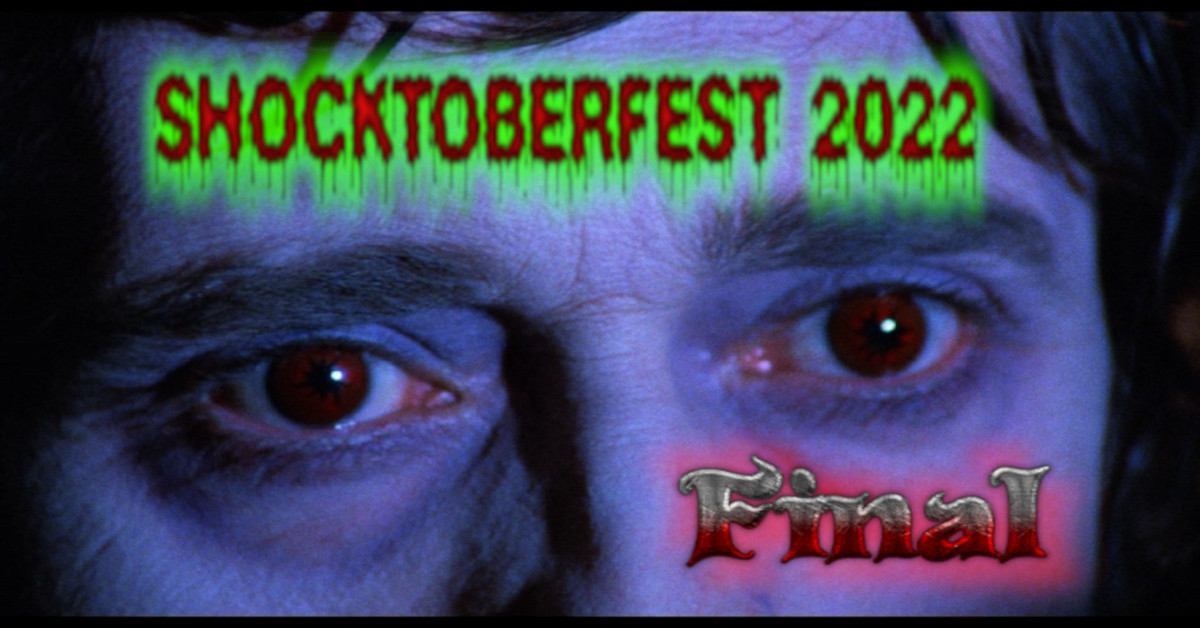 Final Edition The scariest movie I saw this week was the HBO documentary Four Hours at the Capitol. The powerful documentary shows what happened when an angry group of protesters…