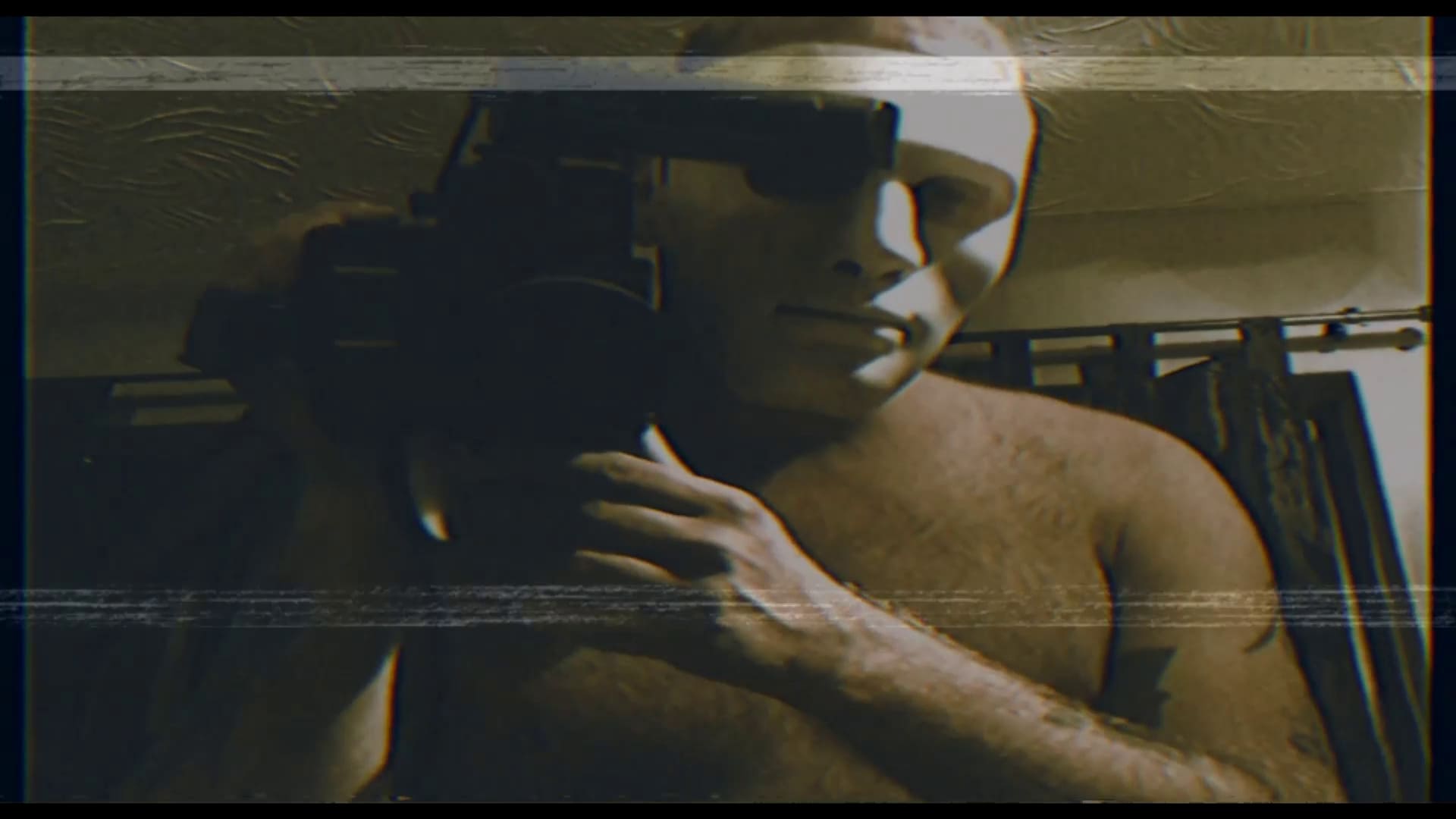 Tapes of Death Collection is an assemblage of gore/extreme horror short films compiled into four separate anthology films—Nekrology, Dark Mixtape, Snuff Video, and Tapes of Death—created by Tony Newton. Tony is a well-known British film producer, director, and screenwriter, known for Grindsploitation: The Movie, 60 Seconds to Die, and 60 Seconds 2 Die, as well as his close work with notorious B-movie production company Troma Films. Each anthology features short films considered too extreme for film festivals, movie theaters, or TV, directed by a whole host of creators from all over the world.
Nekrology
Nekrology is a 62-minute, 7-part anthology, with all shorts focused on the fetish of necrophilia. Featuring Nekro directed by Matti Soikkeli, Necro Fun directed by Mercedes The Muse & Moses, Death Scented Lover directed by Dean Houlihan, Alexander Lee directed by Kieran Johnston, Necro Lesbians directed by Joe Cash, Necro directed by Rob Ceus, and Nekro Killer directed by Tony Newton, all tied together with The Book of The Titles directed by Kieran Johnston.
Although the majority of these anthologies contain their fair share of adult material, Nekrology's narrative takes this aspect and turns it up to 11, focusing solely on the paraphilia of necrophilia. All of the featured shorts do their best with what limited budget they had, displaying lots of low-fidelity nastiness. However, a standout short is contributed by Matti Soikkeli, implementing an incredibly disturbing soundtrack with multiple layers of guttural sounds and disorientating audio panning along with the strong visual imagery and the incessant strobing between 2 shots, creating a disturbing but captivating experience overall.
Dark Mixtape
Dark Mixtape is a 74-minute, 8-part anthology that replicates the bootleg mix-tape style of mondo films, such as Featus Munchers 1 & 2, and Most Disturbed Person on Planet Earth, but with an imposed Japanese aesthetic. Featuring 666 directed by Tony Newton, Castration Nation directed by Mercedes The Muse & Moses, Death Tape directed by Matti Soikkeli, Sugar Plum directed by Zach Shildwatcher, Bloody Hammer directed by Valeria Henry & Sean Murray, Faust Always Loses directed by Emil Levin, Gore Club Elite directed by Dean Houlihan & Mathew Mark Hunter, and Crawl directed by Tim Furlow.
Unlike the other anthologies in this collection, Dark Mixtape seems to have a stronger focus on torture and mutilation rather than murder and death. That isn't to say that the film lacks this element, but it certainly is not at the forefront of its narrative in a similar way to mondo films. However, the only short that really grasps this documentary-esque narrative is Gore Club Elite, which features real-life footage of notable events throughout the world. Despite this, Dark Mixtape undoubtedly captures the essence of a gore compilation mix-tape, the like of which wouldn't seem out of place on old shock websites like rotten.com.
Tapes of Death
Tapes of Death is a 90-minute, 6-part anthology, with all shorts focused on death captured on film. Featuring Half-Cut Harlot directed by Joe Cash, Pronti per la Società directed by Davide Peaca, Duped: The First Snuff Livestream directed by Joe Filippone, Red Tiger Volume 1: The Webmaster of Death directed by Dean Houlihan, and two unnamed shorts directed by Matti Soikkeli and Tony Newton respectively.
The titular anthology of the collection, the shorts in Tapes of Death could have easily been featured in any of the other anthologies (besides Nekrology). All with a strong focus on violence, sexual depravity, self-degradation, and other dark subjects taken to an extreme degree, Tapes of Death is certainly a miscellany of independent mayhem. One of the highlights of this anthology is Red Tiger Volume 1: The Webmaster of Death, featuring an interesting premise and some decent performances throughout its short runtime.
Snuff Video
Snuff Video is a 72-minute mockumentary/behind-the-scenes look at the creative process of director Tony Newton. Beginning with a video contract between the director and his star actress, the pair proceed to make several, poorly made films centered around snuff before an altercation during filming of the final scene causes the film's premise to become all too real.
What starts out as a mockumentary behind the creation of some incredibly schlocky short films that hold little merit, Snuff Video's demolition of the fourth wall into a more realistic depiction of snuff was certainly an interesting break in the established narrative of the other anthologies. The effects in the film's final act seem to dwarf the majority seen throughout the entire collection, providing a standout implementation of practical gore that looks fantastic for the budget.
With over 289 minutes of unbridled chaos, the Tapes of Death Collection is an amazing compendium of independent horror shorts that, whilst unrelated, all share a grisly fascination with death in all its forms. Although some entries are noticeably superior when compared to others, every short certainly offers something unique from the previous. However, it should be stated that due to the excessive gore, mutilation, murder, and unflinching exploration of paraphilia, Tapes of Death is only going to be enjoyed by hardened gore-hounds who require their cinema to be more extreme in nature.
The Tapes of Death Collection is available to purchase from Goredrome's website here, limited to 150 hand-numbered Media-books containing 2 Blu-ray discs and a 20-page Booklet. Check out our unboxing video of this collector's edition below.
More Extreme Cinema Reviews
The Degenerates is a 2021 extreme found footage horror film, written and directed by Jonathan Doe and produced under Vile Video Productions. The film is the second entry to Jonathan's…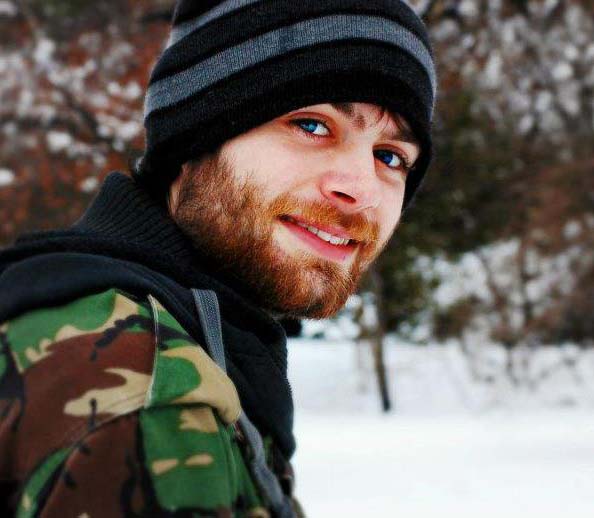 Hey there, I'm Jim and I'm located in London, UK. I am a Writer and Managing Director here at Grimoire of Horror. A lifelong love of horror and writing has led me down this rabbit hole, allowing me to meet many amazing people and experience some truly original artwork. I specialise in world cinema, manga/graphic novels, and video games but will sometime traverse into the unknown in search of adventure.