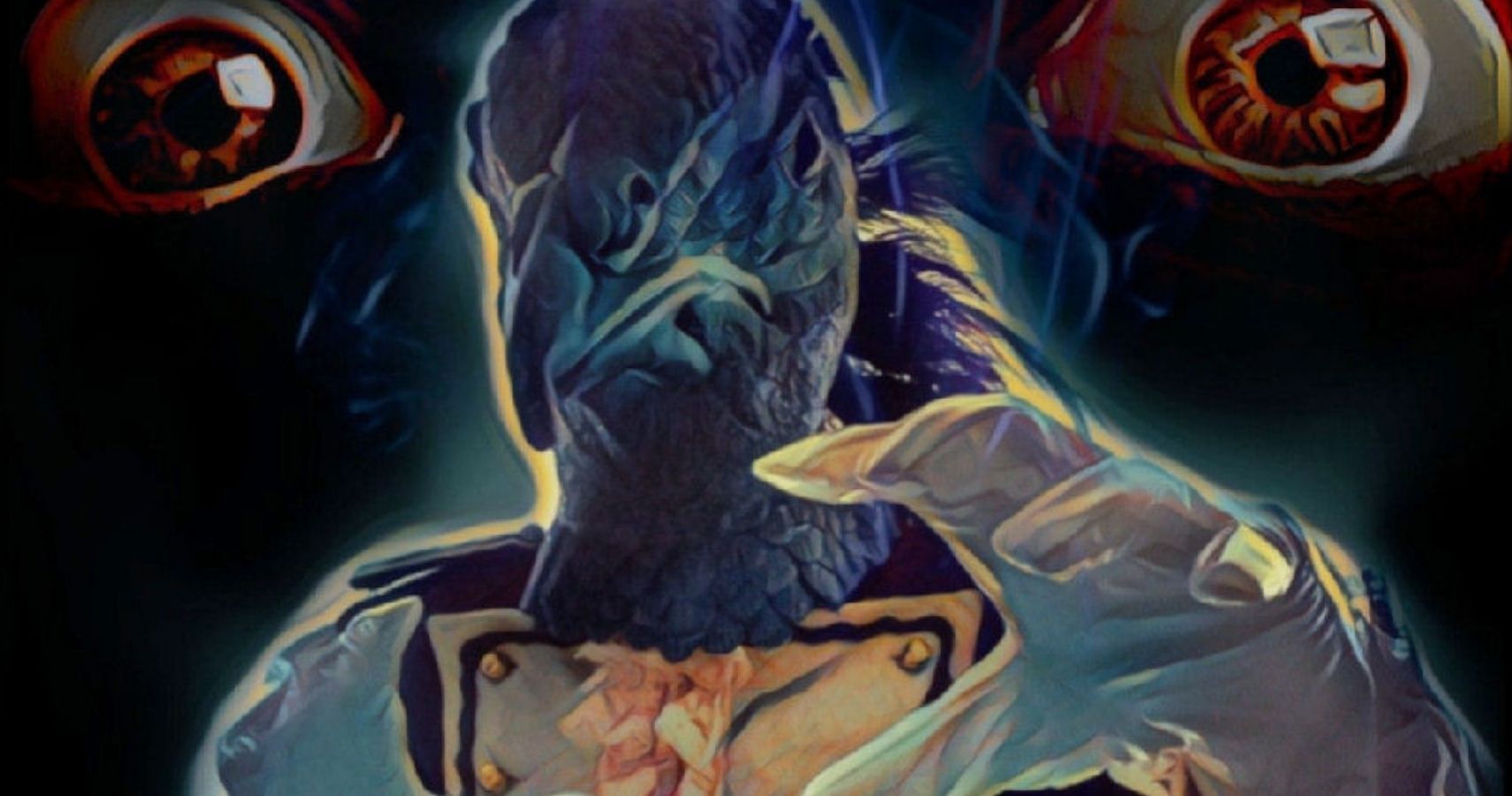 Italian Giallo cinema holds a special place among horror fans and cinephiles alike, myself included. Consequently, anytime a production tries to harken back to the era of black glove wielding killers, there is always appeal and hope to capture the stylized violence of that era. Enter, Nightmare Symphony written by the Italian screenwriter Antonio Tentori (Nightmare Concert, Dracula 3D), and co-directed by Domiziano Cristopharo (House of Flesh Mannequins, Red Krokodil) and Daniele Trani (DOP in Across the River). With a team familiarized to the beloved genre, how does the film actually fare?
What Is it About?
Nightmare Symphony is a tribute to Lucio Fulci's Nightmare Concert/A Cat in the Brain, in which Fulci himself played a tortured filmmaker haunted by bloody visions and racked with paranoia. As such, the production follows a similar path in casting director Frank Laloggia (Lady in White, Fear No Evil) who embarks on a familiar journey of self-doubt and ghastly visions of death.
What Did I like About It?
Stylistically, Nightmare Symphony evokes that wonderful 70's aesthetic, unabashedly showcasing influences through sound design, style and cinematography. Although the budgeted production lands short of capturing the same aesthetic from the golden era, the love for the era evidently resonates among a cast and crew experienced in the industry.
Arguably, actor Frank Laloggia give a rather uninspiring first impression in the lead. However, his natural charisma soon overtakes any concerns of miscasting – approaching the role with an honest sincerity that comes across as an extension of his own persona. The casting choice of Frank feels odd considering a long absence in cinema and no previous lead roles, but he manages to come out the ideal protagonist. Overall, the cast works harmoniously to give the production life, even through divergences into campiness.
Given Nightmare Symphony being an homage, as well as feeling familiar to other Giallo films, the conclusion is not going to catch many viewers off-guard. However, the closing visuals and descent into madness is easily the most defining and strong sequence of the production. Other notable sequences include the opening kill which introduces us to the peacock killer and a car car scene with a squishy conclusion. Regardless, the climax ties the narrative together while giving the best visuals – a fact which helps compensate for some shortcomings…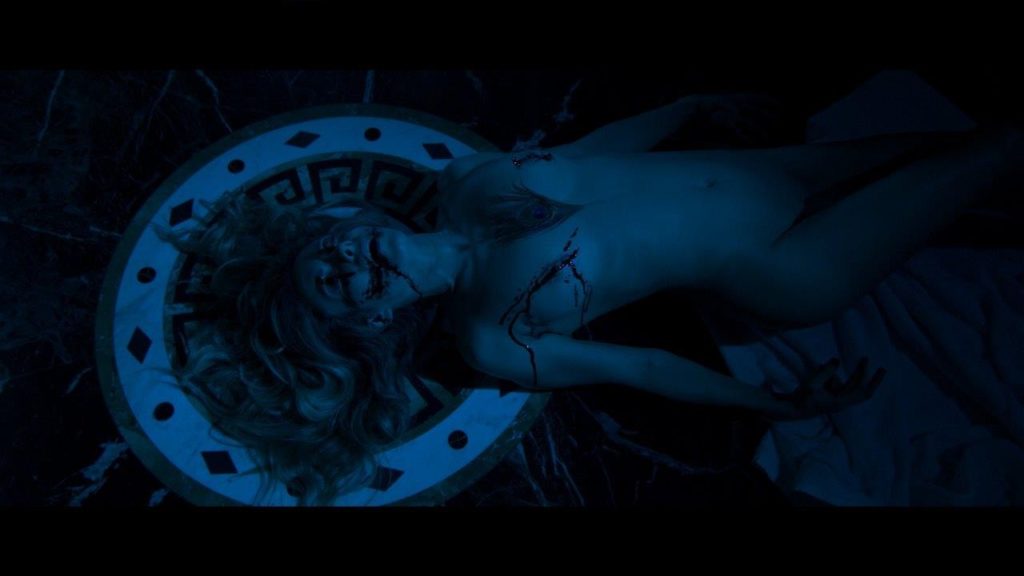 What Did I Not Like About It?
A few prominent kills aside, a lot of the bloodshed is simple in execution and lack a strong lead in. Sadly, the peacock killer often just appears in the background or around a corner, gone are the daunting chase scenes with screaming beauties or the creeping stylistic POV shots from the eyes of the killer. Arguably, a larger budget toward practical effects, backed by a more patient approach to the cinematography, would have helped the violent visions accomplish greater impact (at under 90 minutes, there was opportunity to experiment more). Important to observe, none of the sequences look shabby and the majority just come across as anticlimactic if not simple.
Unfortunately, the problem with the effects extends to the biggest shortcoming of Nightmare Symphony. For a production paying homage to the Godfather of Gore, there is no 'oh shit' moment where the violence escalates to the point of obscene spectacle. These types of moments make Fulci's work so fun to talk about with fellow fans – one of the many reasons but a major one none the less. Ultimately, while my time with the film felt well spent it will fade with memory without revisits.
Where Can I Find It?
This release will be available on Blu-ray and DVD from TetroVideo on June 1st, 2021.
Special features include: Commentary; Interview with Antonella Salvucci; Interview with Antonio Tentori; Interview with Daniele Trani; Photogallery; Behind the Scenes; Original Trailer; Trailer.
Overall Thoughts
Nightmare Symphony is a reminder that the golden era of Italian horror cinema has passed. While an ideal homage, the production offers little beyond harkening back to the era and reinterpreting a classic for the modern era. However, Pushed by the charismatic and lovable Frank Lagollia, fans of 70's and 80's slasher/giallo films have good reason to flock too Nightmare Symphony – just don't expect a product as polished as the films it homages.
More From The Purveyors of Extreme Cinema: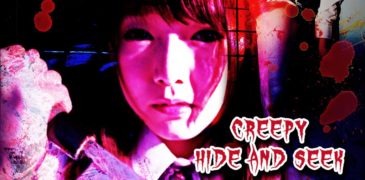 There have been several films made about the Japanese urban legend known as Hitori Kakurenbo. There are also several ways that the title has been presented in English: hide and…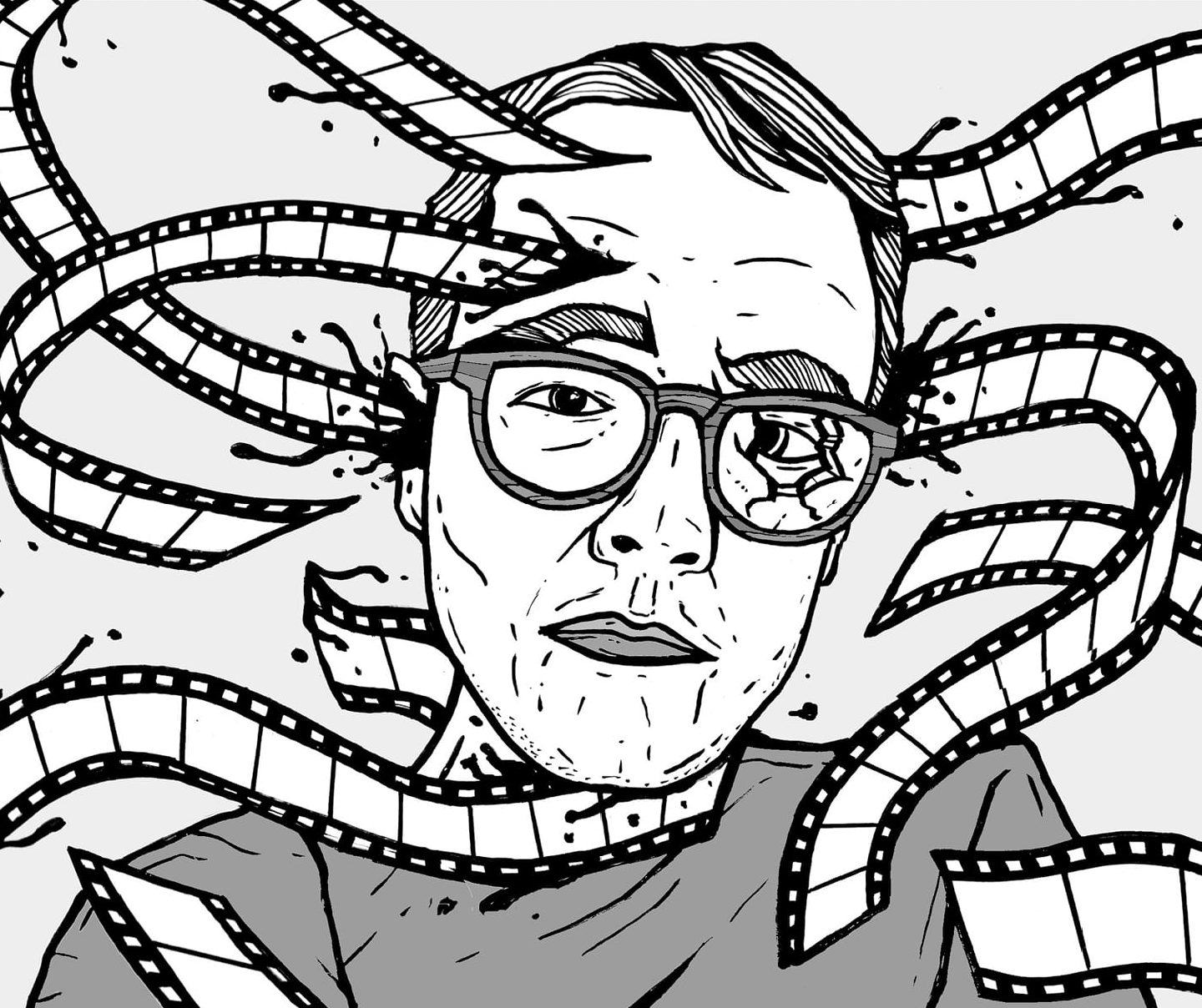 Greetings, My name is Adam and I am from Canada.
My love for all things bizarre came at a young age, as boredom in a small town lead me down a rabbit hole of obscure film, music, tv and literature. I have carried these fascinations with and turned it into a passion for writing, sharing and discussing the various arts.
My area of expertise, if there was one, would be geared towards Asian horror with a particular interest in film and manga. However, if it is odd, disturbing or trashy I probably heard of it or can at least pretend I have in conversation.
Thank you for taking the time to read my work, I always look to grow both as a writer and fan. I truly appreciate anyone willing to come along for the journey and share their passions in turn.