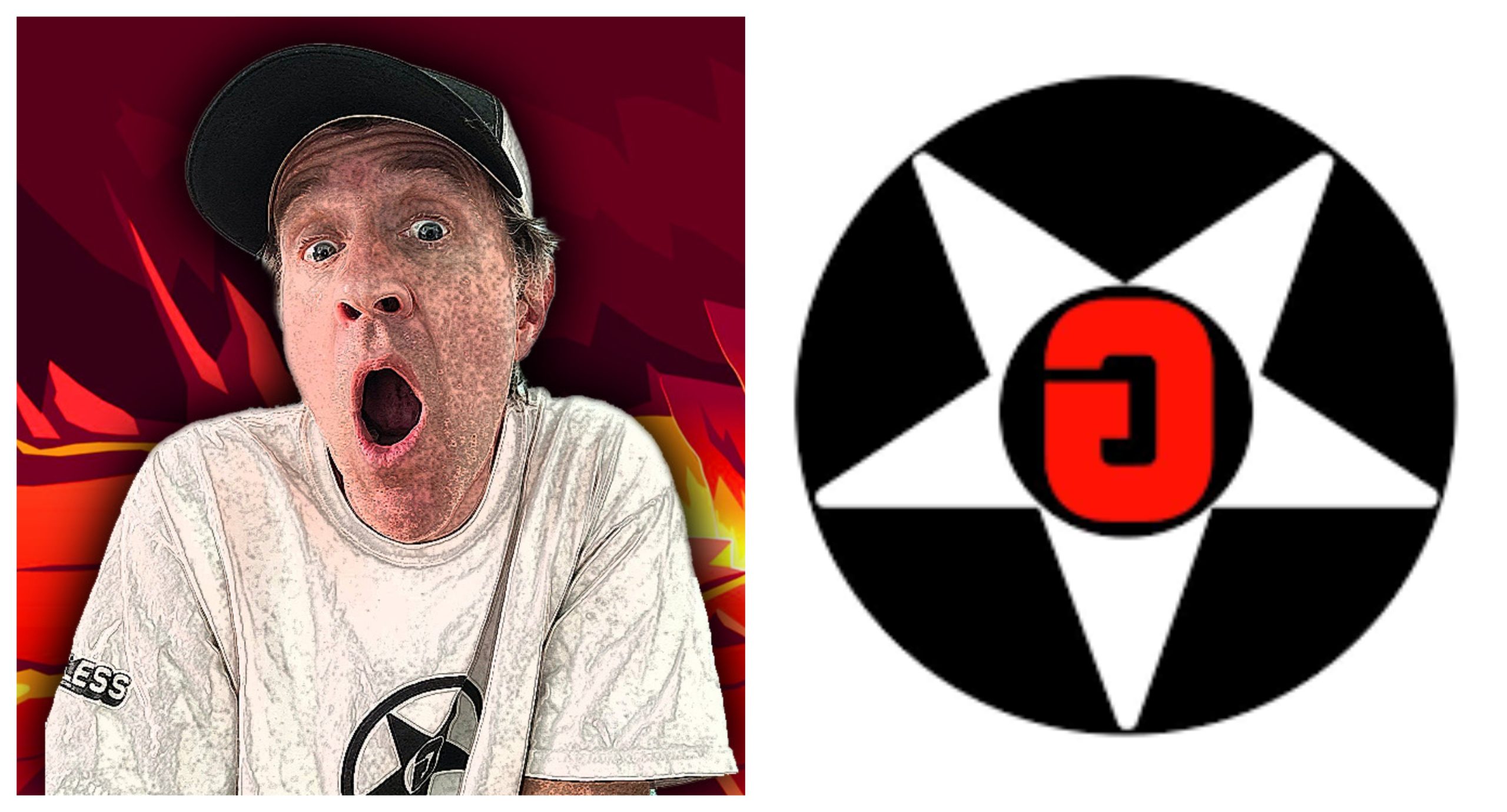 If You Love Horror Books, You NEED to Get on Godless!
Let's get one thing straight: Godless.com is NOT a satanic cult! It has nothing to do with religion of any kind. You will not burst into flames if you open up the website, your soul will not be damned, and you will not start receiving evil messages from devil worshippers. Godless.com is first and foremost a massively successful new e-book store that sells horror of every kind, but it is much more than that.
Drew Stepek, the creator of Godless.com, acquired the URL in 2000 to market his first book by the same name. The book is about the reality of surviving sexual abuse and feeling totally alone; it is not an anti-religion doctrine. It's understandable that some people misconstrue the website's purpose based on its name, but with just a little digging anyone can see that it is a benevolent platform for underground, indie, and small press authors who otherwise may get lost in the jungles of Amazon. This article is your introduction to Godless.com and the amazing selection of books you will find there!
While Godless.com was originally meant to market Stepek's books, he also wanted to make a difference in the fight against child trafficking and prostitution. His personal mission to donate a portion of his sales to the Children of the Night charity escalated in March 2021 when he opened his website up to other indie authors, all of whom are asked if they would be willing to donate a small percentage of their sales to Children of the Night, as well. Just one year later, Godless.com has become a wildly popular horror community in its own right with new authors lining up every month to get their work into Stepek's distribution machine.
Aside from supporting a wonderful charity, why should you be excited about Godless.com? The prices are incredible. Most short stories and novellas are available for .50 to .99 cents. Full-length novels can run up to $2.99, which is still cheaper than Amazon. Stepek's goal is not to compete with Amazon or Barnes and Noble, but he's giving them a good run for their money.
There is some stigma around self-published authors in every genre, and there will always be literary snobs who refuse to read anything that hasn't come from one of the big traditional publishers, but the horror community tends to be a little more forgiving. Let's face it, traditional publishers aren't likely to accept extreme horror manuscripts, and those who love it need their fix! While Godless.com does feature the most extreme horror out there, Stepek also accepts and promotes "regular horror". There is something for every horror lover within the pages of his website! Here are some of the top sellers right now, as an example of what you can find:
Daniel Volpe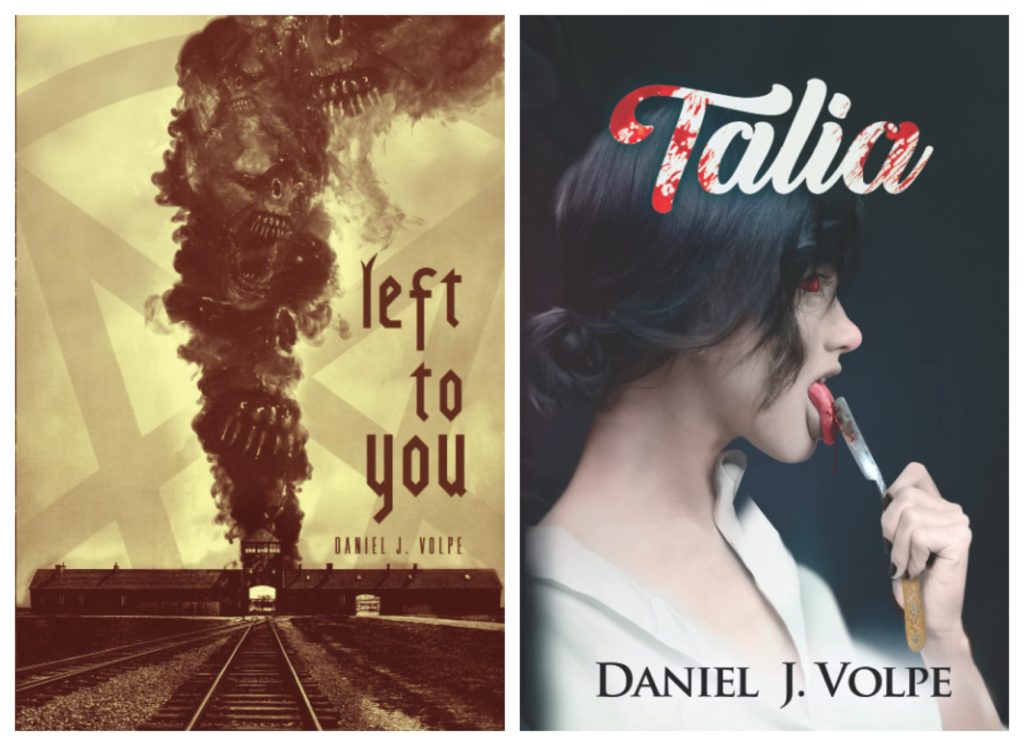 Daniel Volpe has a wide range, and these two books represent opposite ends of his spectrum. Left to You is the heartbreaking tale of a Nazi camp survivor who finds himself saddled with a horrific responsibility after his release. When he befriends a young man whose mother is just days away from dying of cancer, he sees his way out. Horror stories rarely invoke tears, but this one is so well written that the reader can't help but empathize with the two protagonists. Make no mistake, though, this book is full of horror, both human and otherwise.
Talia, on the other side of the spectrum, is a hardcore extreme horror that fans of the sub-genre are just loving. Here is the synopsis:
"In the early 1990s, the rising popularity of the video cassette gave birth to a seedy, underground world of illicit pornography. Talia, a Midwest dreamer, leaves home in search of fame under the blinding Broadway lights. But nothing could have prepared her for what she finds instead. Savage violence, bottomless depravity, and no way out. Talia will unapologetically drag you into the foul underbelly of society. A sanity straining journey, full of hot bloodshed and betrayal."
Volpe is one of the (Facebook) Books of Horror group's favourite authors right now, and for good reason. His writing is smooth and insidious; his stories stick with you long after you've finished reading them.
Check out Volpe's Godless selection here!
Justin Boote
Justin Boote is a newer author on the scene, but his writing is prolific. Like Volpe, his books are diverse, offering everything from mind-bending ghost stories to blood-thirsty horses. His recent foray into extreme horror under the pen name J. Boote has proven to be wildly successful, with Man's Best Friend sitting at number 4 in Godless's best-selling new releases for several weeks now.
Man's Best Friend is a story about lust and revenge, and the mystery of what's happening to someone's dog. It's disgusting, cringe-inducing, and based on a true story! When asked what Boote's inspiration was for this story, he said this:
"A question often asked is where did the story idea come from? Answers can be varied; a dream, an amalgamation of ideas, or as is often the case, no idea where it came from. It just did. Not so with this one. Oh boy, do I know where the idea for this one came from.
My boss rented a bungalow between the bar he owned and his home so he and his wife and daughter could catch up on sleep after closing the bar. One night he comes home, and the door is open. The only thing missing was his daughter's underwear. Next day, repeat. So he told us to put a dog beside the bungalow to ward off the intruder. Each morning we would go to feed said dog, which we found off his leash. Every day for a week. Inexplicable. Then we turn up one morning and discover why the dog is free and what he's been up to…"
Love You to Bits is an extreme novella that explores what happens when a religious zealot goes too far when punishing her young son for exploring his sexuality when he hits puberty. This review says everything you need to know about the book:
"Holy f'ing……just, Holy F'ing!!!! Davie is discovering puberty and all the "delights" that entails! However, his mother is a religious fanatic who is dead against anything to do with sex, and will happily punish her son if caught doing anything remotely sexual. Davie starts to have some extremely disturbing dreams and after another night locked up in the basement, decides to summon a sex demon who goes by the name of Asmodeus to teach his mother a lesson. And JFC, what happens after the summoning and possession will scar you for life!! Once again J. Boote proves he can do extreme horror with the best of them! This was shocking, uncomfortable, completely and utterly depraved, cannibalistic, merciless, disturbing, gross, bizarre, horrific, and……funny!! If you are the teeny tiniest bit religious, my God, don't read this! So well written, and with so much vicious imagery and content packed into this story, I absolutely could not put it down, I wanted to, I felt like I should, but I couldn't! It was utter carnage! The ending was fantastic, as was the whole disgusting journey that gets you there! Oh, and I hope it never rains again….ever! All in all, an absolutely delightful and debaucherous tale of love and worship! Remember…."Jesus loves ya!!"
Check out Boote's Godless selection here!
Ryder Kinlay
Ryder Kinlay is a best-selling author from Australia who knows how to spin a creepy yarn. Her work is not extreme, but it is true horror that will appeal to a wide audience. Her debut book Rehab has sold over 3000 copies, which is almost unheard of in the self-publishing world. The book recently came under fire with a one-star review that blasted Kinlay for writing about addiction, accusing her of romanticizing the illness and not doing any research into the complexities involved in rehabilitation. Kinlay, however, wrote the book with her own experience with alcoholism and rehab in mind, and that one-star review has revived the popularity of her book. Goes to show you that sometimes trolls and one-star reviews can be helpful!
Kinlay is better known for her David Longbottom's MISadventures series about a rich maniac who has mommy issues. These stories consistently net five-star reviews with similar comments about Kinlay's amazing storytelling ability and how much everyone wants to see David get what's coming to him.
"Brace yourselves, be prepared to meet a complete arsehole named David Longbottom. I think I may despise this guy more than Dorian Grey, and that is impressive. He treats this girl Mary, whose name I'm sure is Maria, like utter crap—disrespecting her, her heritage, and her beliefs all in one night. He has some serious mommy issues that will make your skin crawl, but this guy is such a brilliant cross between Patrick Bateman and Norman Bates. Well, except he wants to be in his mom *major cringe* brilliantly written and incredibly engaging. Ryder has pulled me in, and now I'm determined to stick around because I want to see if this asshole gets what he deserves."– 5-star Godless review
As a person, Kinlay is very involved in promoting fellow indie authors, using her well-developed fan base to give voice to up-and-coming authors, a sentiment well-matched to Stepek's mission with Godless.com. Kinlay exemplifies the support one can find in the indie horror community, and her success is well deserved.
Check out Kinlay's Godless selection here!
Allisha McAdoo
Allisha McAdoo is another prolific writer, with seventeen titles currently listed on Godless. Her material is diverse, covering everything from psychological revenge horror to paranormal/possession at varying levels of extreme. McAdoo excels at world-building and character development with readers consistently commenting on the impressive amount of story she can pack into short works.
In Bibliophobia: The Fear of Books, Evan is so afraid of books that he has never touched one. Ever. As can only happen in a horror story, Evan must take a job as the town librarian. When he finds an author whose books he can not only touch, but craves, he starts to lose his mind. This is a great example of McAdoo's ability to spin a horror without extreme content.
"The concept of bibliophobia is anathema to me, both as a writer and an avid reader. Being scared of books would be a nightmare for me, and it's a nightmare Evan has suffered through his whole life. Unable to bring himself to touch a book, he made his way through most of his life by pretending he had an allergy to binding glue. It wasn't a perfect solution, but it worked. Unwilling to leave the town where he grew up, Evan experiences the perverse cruelty of fate in finding himself working the only career available to him, as the town librarian. It's in that role that Evan discovers something miraculous, a book he can not only touch but that he craves. Under the circumstances, it's only reasonable that he might be developing a bit of an obsession with not only this book but its author. It should be no surprise for readers of Allisha McAdoo's stories that things only get stranger from these already strange beginnings. The author has a knack for packing a whole lot of weirdness into a small number of pages, and Bibliophobia: The Fear of Books is no exception." – Godless review
On the other end of the scale, McAdoo's The Rumple Chronicles is vicious and gory. Mr. Rumple is summoned when Joanie makes the mistake of offering her body to The Medical Experiment Clinic and things go sideways. This story has plenty of gore, revenge, and cannibalism and is sure to appease all extreme horror lovers.
"I'm a massive McAdoo fan, from her early stories through her newest she has grown into a great extreme horror author. The Rumple chronicles collect all of the shorts together making for a great novel-length ride. Each story builds on Rumple's mythology while claiming another victim of a deal with an evil twist. Sometimes tragedy, sometimes just desserts, each tale becomes more and more vicious, with plenty of gore, lots of suffering, and few you might empathize with, if you are not already a McAdoo fan, start here, and you'll be a fan; Excellent book." – Godless review
Check out McAdoo's Godless selection here!
Peter Caffrey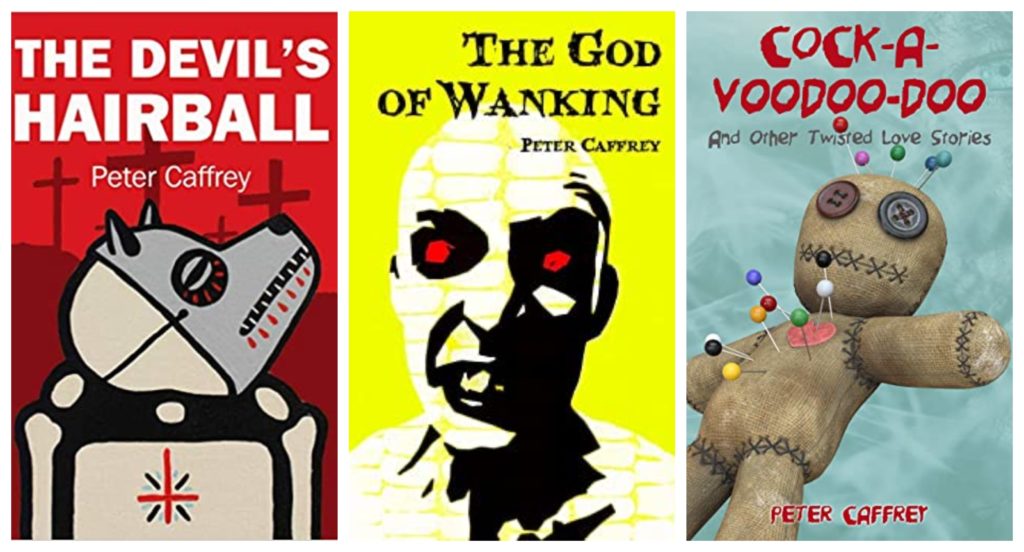 Peter Caffrey is a Godless favourite of extreme and absurdist horror, crafting stories that are as hilarious as they are heinous. With titles like The Devil's Hairball and Cock-A-Voodoo-Doo, you pretty much know what you're stepping into without even needing to read the reviews.
The Devil's Hairball is a great example of bizarre horror:
"When Victor Holycross commits an act of heinous sacrilege at the Festival of the Blessed Virgin, he unwittingly brings forth a curse that transforms his wife and daughter into living hairballs. To seek absolution and lift the hairy plague, a penance is given: the recovery of stolen religious relics.
With a time frame of forty days and forty nights and a bicycle as his sole form of transport, Victor finds himself helped (and often hindered) by a one-legged whore, a talking dog with strange sexual proclivities, and an attack-nun. Thrust into a maelstrom of demonic confrontations, unholy alliances, and duplicitous relationships, he soon discovers that the world is a darker place than he anticipated.
The Devil's Hairball is an absurdist journey through a bizarro landscape, riddled with black humour, twisted characters, and an unhealthy serving of spite and malice."
Caffrey's F'd Up Bedtime Stories series is pure magic. The author seems to have an unlimited imagination, and clearly, his mother never told him "no" as a child. With 9 stories in the series so far, there is no telling where Caffrey will take his protagonist in the future. The synopsis for each book begins with this description:
"Ten-year-old Arnold has a cuddly friend, Jimmy the Chimp. His toy ape is his companion, his fellow adventurer, and his advisor. No one else can hear Jimmy when he talks, and there's nothing about modern life the chimp doesn't know. Escaping from the world of Mummy and Daddy, the pair set out to have a series of adventures, aided by the fact Jimmy the Chimp is a Satanic necromancer.
Let their enchanting escapades relax and amuse you as you slip into a slumber filled with the sweetest of sweet dreams."
Current titles in the series include Pussy Galore, Little Donkey, Auntie Social, Pork Chop, Legs Eleven, High Tea, Gin Rummy, Mister Mummy, and Bully Beef. Their blurbs are hilarious and sound like something Christopher Moore would write if he removed the few filters he still has. Peter Caffrey may not give you chills, but your stomach will turn while you laugh yourself into a fit.
Check out Caffrey's Godless selection here!
Join the Godless Revolution!
Drew Stepek and his website Godless are making waves in the indie horror industry, and now is the time to jump on board if you are an indie author! Stepek is a fantastic person to talk to, shoots his arrows straight and to the point, and always takes the time to explain the process. It's a massive project, but he still manages it personally which is a refreshing change of pace for authors who have until now been restricted to using Amazon as a selling platform. Click here to find out how to get your work on Godless.com.
It's not just books, though! Stepek recently began the indie horror show Street Trash, a web series covering topics like "Most Unforgiveable Jump the Shark Moments in Horror Ever!", "Lamest Horror Villains Ever!" and "Most Arm Hair Raising Scenes From Horror Films". Stepek is joined by fellow Godless authors as they discuss/rant about these topics with humour and a no-punches-held narrative. Check out the first four episodes here!
One of the most amazing things about Godless.com is the devotion its followers show. Stepek posts new releases daily on social media, and fans/authors comment with "Godless Graffiti" to boost the signal. The moment anyone posts about Godless, a dozen people will jump on the thread with graffiti to show their support. With such a positive message, supporting Children of the Night, providing indie authors with an impressive platform to sell their books, and paying an astonishing royalty rate (move over Amazon, we're done with you!), Godless is the place to be for all horror enthusiasts. There are currently 500 authors on Godless, with more than 1500 titles to choose from! At an average of $1 per book/story, your TBR pile will be overflowing in no time.
More Book Reviews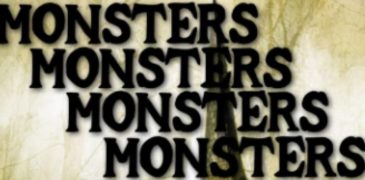 Dig into this slew of unique, terrifying monsters – each one hand-picked for your deplorably horrific delight. Vampires, genetically engineered animal-people, giant spiders, ghouls – and more than a handful…
Kate's love of all things dark began as a child and deepened when she realized what being an adult meant. She was born with a pencil in her hand and loves nothing more than writing horrific stories to tantalize her inner demons. Kate lives in Hamilton, Ontario Canada with her husband and her boys, stirring up trouble wherever she can.