From Reddit's NoSleep forum to Mr. Creepypasta's reading on Youtube to now, Stolen Tongues has gained its following of horror fans during its development. When I first heard Stolen Tongues written by Felix Blackwell, it was a creepypasta that Mr. Creepypasta read. I loved it. For the uninitiated, a creepypasta is a relatively short scary story that is copied and pasted onto the internet and then shared. This story was so well written, frightening, and engaging that readers encouraged Mr. Blackwell to develop his short story into an actual book or novel. I am more than happy to share this story with you.
Felix and his fiancé, Faye, are on their way, celebrating their fifth anniversary as a couple and their recent engagement in Colorado. Faye's parents offered to let them stay in their vacation cabin high up on Pale Peak for a few days. This trip allows the two love birds to get away from their jobs and everyday life in California and enjoy themselves. There, the two begin their day with laughter, excitement, snowball fights, and the promise of exploration on the many hiking trails. But, when the sun retreats behind the treetops on the mountain, eerie sounds are heard in the near distance. Soon, both can recognize the sounds; voices are talking, calling for help, singing, coaxing them toward the tree line, toward the dark.
In this story, Felix is the narrator. He creates a connection with readers by explaining the thoughts and feelings that drive his actions. For instance, Felix tells us that he's a skeptic. He has no belief in the supernatural. However, he becomes more open to the idea that a dangerous entity has targeted him and his future wife. Felix realizes that not only can they recognize some of the voices that call to them in the dark, but that Faye is answering the voices in her sleep. He explains all the quirks, habits, and mannerisms that make up his fiancé and notices the subtle changes in her behavior. His awareness shows that he loves her. It is his love for her that drives his actions and even begins to change his spiritual beliefs.
The characters have such realistic personalities that readers can easily see them as real people that they may know. Faye's father, Greg, is a gruff ex-military family man. On the outside, he is stoic and hides his emotions from others. However, readers learn that he has suffered from his night terrors and fears like anyone else. Lynn, Faye's mother, is an avoidant person who incessantly pretends to know less than she does. Faye and her sister, Becca, have learned to be expert liars from growing up in a strict military home. Faye and her family are very private people who seem to find it challenging to open up with Felix despite becoming a part of their family in the near future.
Mr. Blackwell introduces readers to a different belief system when it comes to the big bad. The antagonist in this story is an ancient spiritual being known as At'an-A'-anotogkua or, roughly translated, "The Hollow One". The Native Americans that dwell near Pale Peak do not see this entity as inherently evil. Just as a cat, for example, is not evil in the eyes of humans, but it can be a horror of evil in the eyes of its prey. Because they believe there is a power in names, the Indigenous people do not speak this entity's name. They also think this spiritual being comes from a place further away from the spiritual world of the dead and is attracted to areas that have known great suffering. The mountain has known periods of great suffering in its history.
The settings for this story are fascinating. In the beginning, there is a lovely cabin high up on a snow-capped mountain. This cabin is a two-hour drive from Avonwood, the town at the base of the mountain. Due to the instability of the internet and phone signals, there is a physical and technological sense of isolation from civilization. This isolation by itself is fear-inducing. As the story progresses, there is a return to the city. Here, there are neighbors within earshot, streetlights to diminish the darkness, and a solid connection to the world at large. However, the isolation persists. It changes from physical isolation to that of a psychological one. It is the latter kind of isolation that is terrifying.
The symbolism of objects has an exciting role to play in this story. An engagement ring symbolizes the bond between a couple and is something powerful. If used by another, such a symbol may allow a more significant influence over its owner. Likewise, a lingering stain can be a sign of a predatory presence. Although the meaning of the Indigenous objects in the story is generally lost on Felix, he and the readers understand there is a power held within them. During the story, he sees something that resembles a dream catcher. These are a symbol of protection usually hung over a bed crafted from a wooden hoop upon which an intricate net is woven. However, what he finds seems of a more sinister persuasion. Surmising the meaning of the woven objects is a mystery that is left to the readers to figure out.
What I happen to enjoy about this story is the introduction of a different culture. It's not too often that an author creates Indigenous characters that aren't all-knowing mystical people. Mr. Blackwell has given his Native characters depth and portrays them as people with their own beliefs, histories, and world views. Basing the Hollow One on as a being known to and a part of the culture of the Indigenous people around Pale Peak was a great choice. The widow he has opened brings new awareness that Indigenous peoples and their cultures continue to exist. I love how the antagonist is neither good nor evil but an opportunistic and calculating hunter.
I would recommend this story to anyone interested in the horror genre. This story is, after all, a result of the horror-loving community's encouragement and support. Stolen Tongues, written by Felix Blackwell, is available as a physical paperback or e-book. In addition, readers can find this book on Amazon, Barns and Nobel, and wherever books are sold. Also, please check your local library, as they may have a copy or two to lend.
More Book Reviews
If You Love Horror Books, You NEED to Get on Godless! Let's get one thing straight: Godless.com is NOT a satanic cult! It has nothing to do with religion of…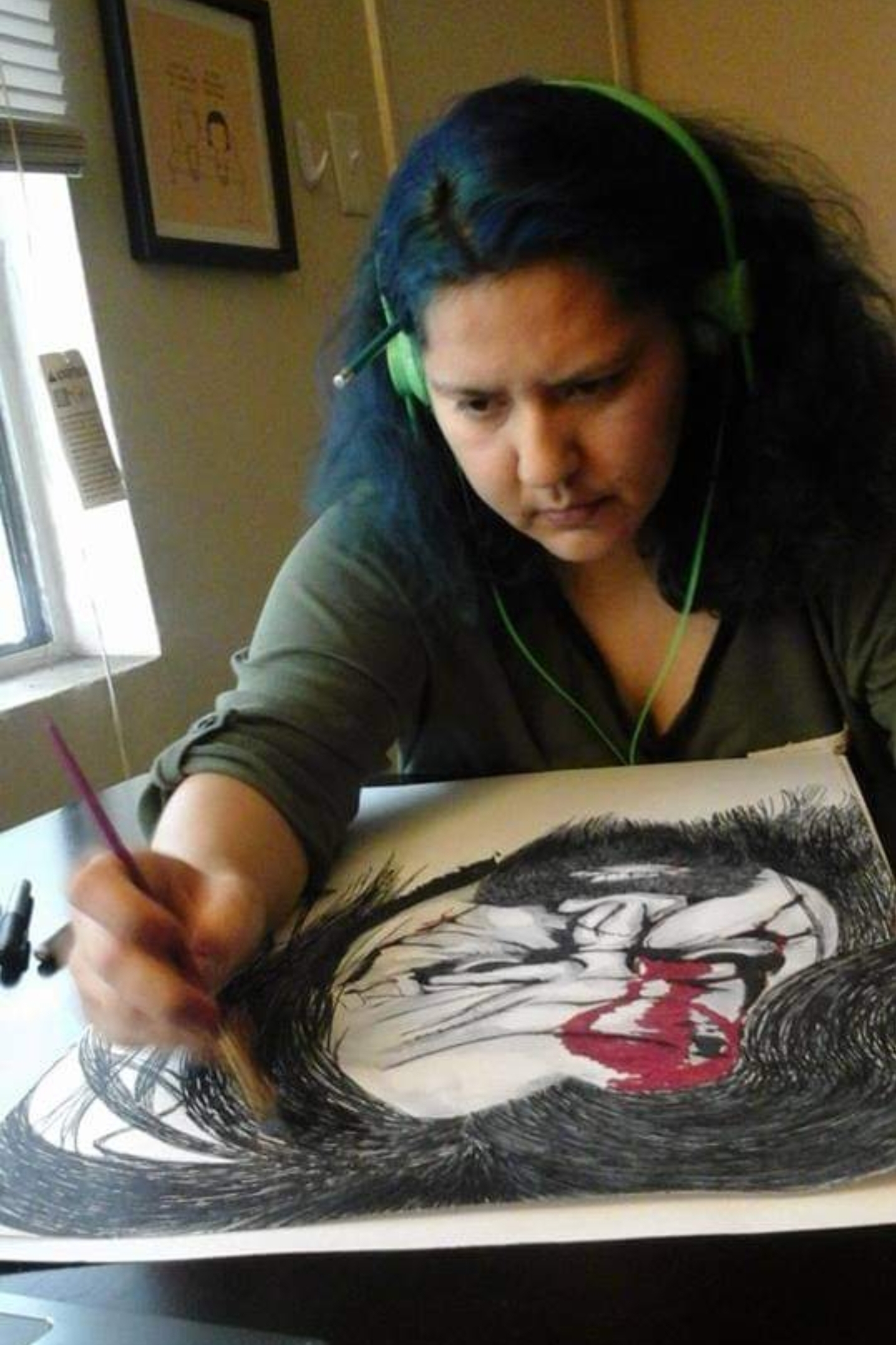 Arlene LeosPlasencia is a mother of two, a wife, and currently a college student. She is driven by her desire to become an elementary school teacher and let children know that reading is not only for work. It is also for fun and entertainment.