I'd like to highlight the a Japanese artist: Kyosuke TCHINAÏ. Born in 1948 in Ehime (under the name of Namikata Ohchi), he studied fine art at the National University of Fine Arts and Music in Tokyo. He's known for his haunting depictions of the marvels of nature, but also painted representations of specific time periods of Japan, like the Edo era or the Heisei area. Featuring colourful, rich, and strange landscapes alongside these characters, his paintings can be peaceful or eerie, sometimes both at the same time. From butterflies to women dressed in kimonos while amidst the middle of a captivatingly mysterious nature, Tchinaï-san knows how to feed our imagination in these provocatively attentive works. His hypnotizing works rapidly promoted him as distinguished and was duly acknowledged in Japan, achieving rewards such the "Excellence Prize" from the Japanese Young Artists exhibition in 1988.
His pieces have been exposed at multiple exhibits and museums in the country, such as the Nakata Museum, Ehime Fine Art Museum, Aichi, Imabary City, and many more. His most recent exhibitions are Utopian World and Autumn Bliss. His success isn't limited to his homeland, though, as his work reached Europe where he's been exhibited extensively as well. This includes the "Tchinai Poésie Orientale"at Galerie Taménaga in Paris (2002, four times since that year), the Pavillon des Arts et du Design, in Paris (2011), the BRAFA in Brussels (2012), the Paris Art Fair, a recent exhibition in the Gallery Gallery Elena Shchukina in London, and various others. Besides his numerous exhibitions in Europe, he's also known in the USA. This international success shows how emotionally universal his work is, despite being very recognizable as Japanese modern art on a cultural level. Other projects he's worked on include the illustrated children's book, "Les chants de ma naissance," written by trumpet player Toshinori Kondo.
Horror fans may recall him for the artworks designed for the survival-horror video game Kuon, contributing significantly to the uniquely sinister atmosphere of this J-Horror masterpiece. Without him, Kuon wouldn't have got this visual identity that makes it stand on its own as a never seen before J-horror game. This assertion is supported by the producer of the game, Mr. Taniguchi, in the quote: "I searched in earnest every day with the guys in charge of PR. We were looking for illustrations that had an impact and would suggest fear, being scared, and it was Mr. Chinai's picture that had us all agreeing that "this is the one!"" [translation by Chelsea]. I hope you enjoyed this quick insight on this incredible artist, Kyosuke Tchinaï. I could go on with more trivia, but I think it's best to let you enjoy some of his works, if you're not already familiar with them, and conduct further research to appreciate his acclaimed talent.
So, enjoy your journey on the edges of Japanese art, and hopefully those folk-like figures won't haunt you in your sleep…
More Urban Legends:
We all love a good horror anthology, don't we? From Creepshow (1982), Trick 'r Treat (2007), The ABCs of Death (2012) to V/H/S (2012), horror anthologies have been a favorite in…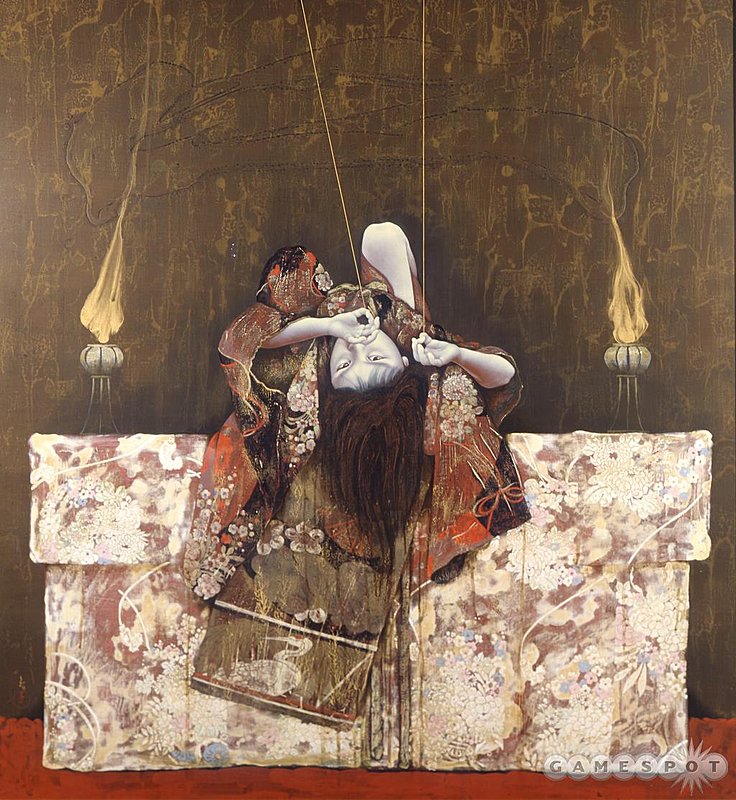 Student and former short film maker, Anthony Auzy always loved scary stories and horror content, with a special fondness for Asian horror. It inspires him for poem books, short stories, short films and videos, and other creations. He like to dig hidden findings that may be overlooked or unnoticed, and I enjoy scary Asian games and spooky reads.  Besides watching many J-horror movies, he keens on exploring how the movement was born and expanded in different forms of media, and study its cultural impact.