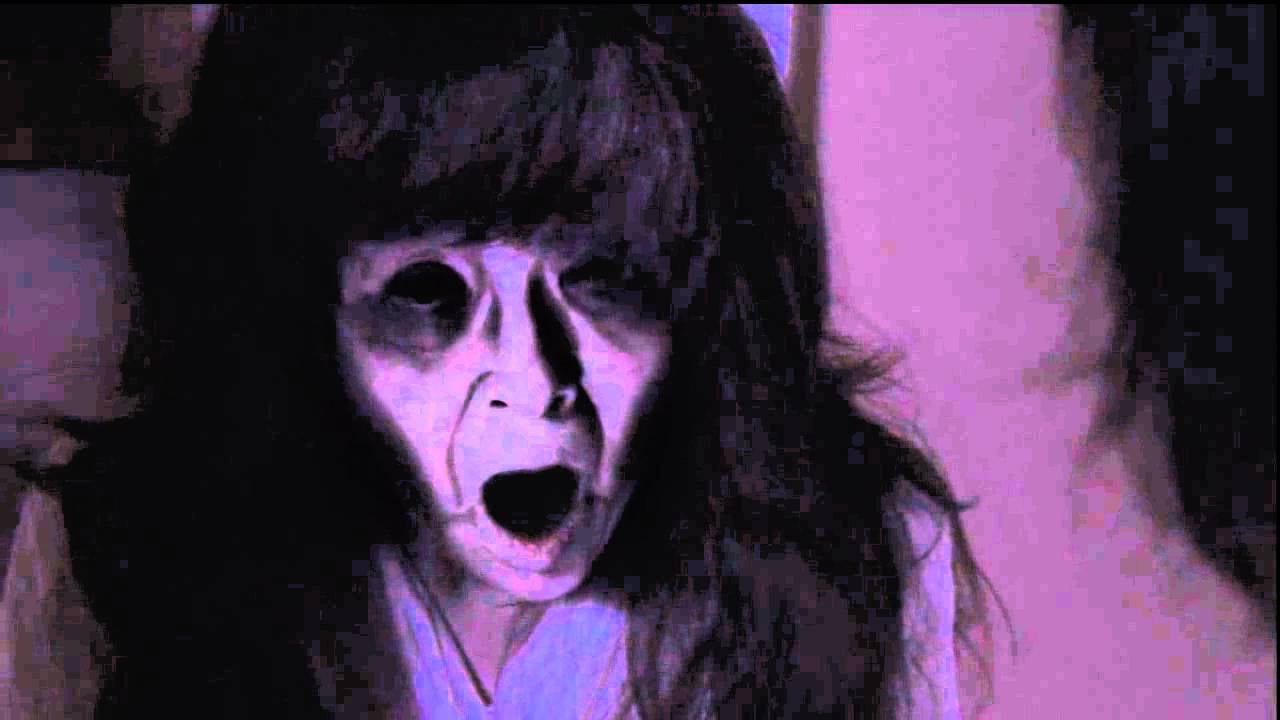 Nollaig Shona Duit! Sheng Dan Kwaile! Happïkurisumasu! Straight Outta Kanto here reminding you that a fright before Christmas is a tradition dating back to the Victorian era. From Charles Dickens, M.R. James, Wilkie Collins and beyond, sleeping with one eye open – and not just because you're excited about Sandy Claws – is an immortal part of the festive season.
A modern take on this tradition is, of course, to watch scary movies! Gone are the days of gathering around a roaring fire and swapping spooky tales, but blanketing alone with your towering East Asian horror movie collection is alive and well.
A movie I re-watch every Yule and consider an alternative Christmas movie is none other than Ju-On White Ghost. Released in 2009 to mark the tenth Ju-On anniversary, it was released as part of a 'grudgey' double bill "Ju-On White Ghost/Black Ghost." Produced by franchise creator Takashi Shimizu and written/directed by Ryuta Miyake.
Technically two separate movies, the events of White Ghost do take place after the events of Black Ghost, in the same location. White Ghost is actually set at Christmas time and shines a light on the quirky Japanese interpretation of the Western Christian holiday.
Fans of the Ju-On franchise expecting a croaking Kayako filled cinematic experience were sorely disappointed. With the exception of a brief cameo from Toshio, these are in essence stand alone movies set in the Ju-On Universe, more aligned with the recent Netflix Ju-On Origins series.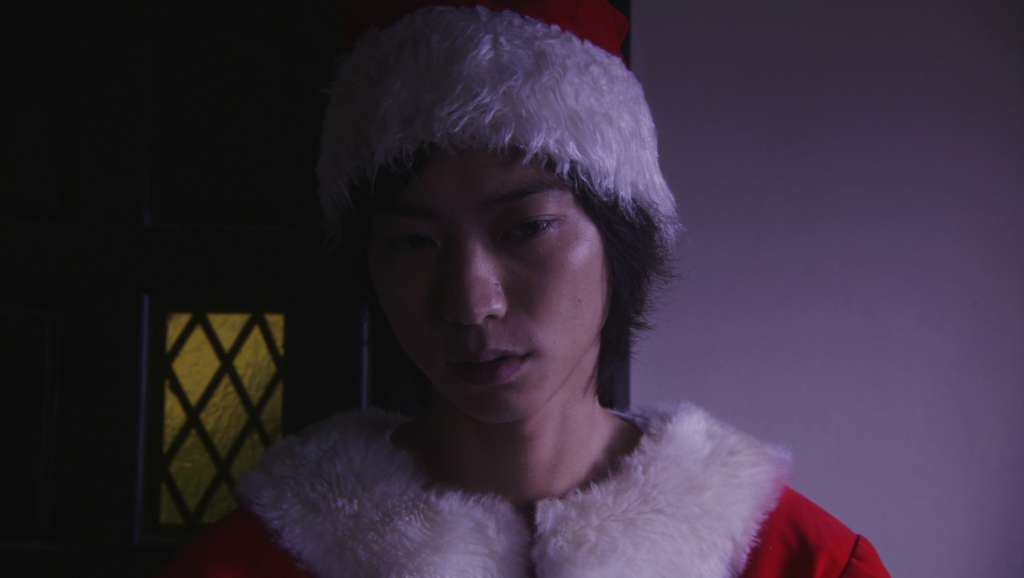 These movies were poorly received and are often still scorned to this day because they are considered not as strong as the OG Ju-On movies. Also, considering all the American remakes in those ten short years, franchise fatigue was firmly taking root in the heart of even the most fervent fanatic. (Except my heart, may Kayako forever reign supreme in there.)
However, while I agree that Black Ghost is certainly the weaker of the two movies, White Ghost is stuffed like a turkey with all the core elements of a Ju-On movie and more.
Vengeful ghosts, spectral possession, Key Objects that trigger manifestations of the various ghosts who then stalk the poor fools who stumble across said Key Object (in this case, a cassette recorder with the last mumbling confessions of young man who murdered his family whilst under possession), classy jump scares that do genuinely catch you out and deliver. The trademark supernatural long black hair FX are of course included too. White Ghost also take the crimes committed within a Ju-On movie to a darker, more poignant level and leave the viewer with a very uncomfortable chill in their soul.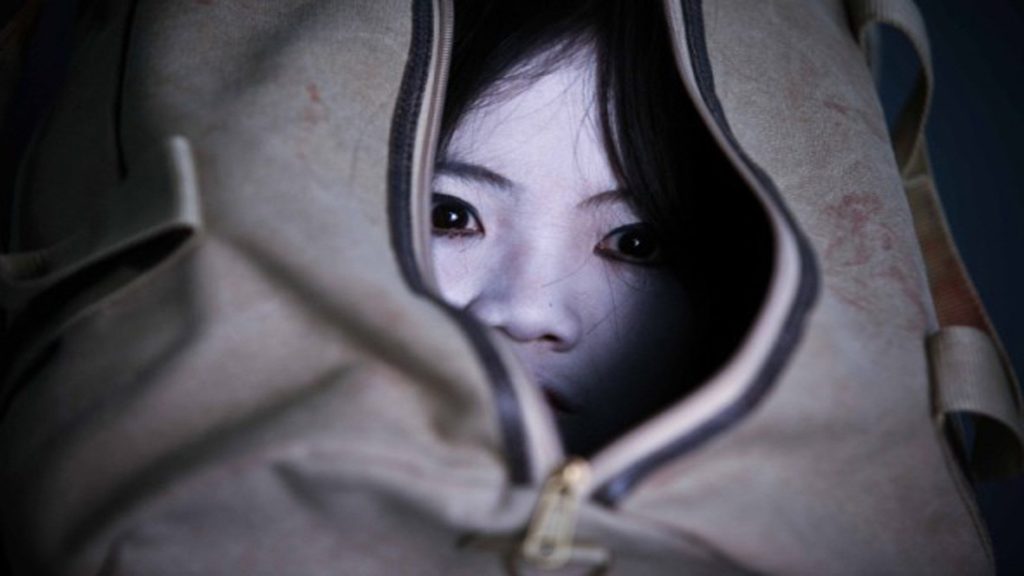 For any J-Horror urban legend fans out there it is also fun to watch the inclusion of the Japanese Ouija Board game Kokkuri-San in action. At 61 minutes, it's not going to waste a huge amount of your time if you're still on the fence and want to watch it a second time to see if time has healed old, disillusioned wounds.
'Twas the night before Christmas, and all through the haunted house, not a creature was stirring not even… … … … Mar the cat meowing through Toshio as Kayako crawls hair first down the stairs!?!? Happy Holidays dear readers!
Want to check out more musings from Straight Outta Kanto? Well you can!
On the official site, Facebook, Podcast (hosted via Nerd to Know) or Instagram!
More Reviews: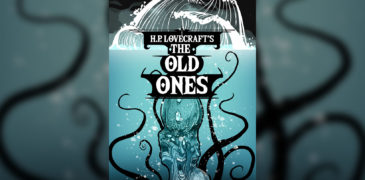 H.P. Lovecraft's The Old Ones is a 2023 splatter/cosmic horror film, written and directed by Chad Ferrin. Known for his over-the-top special effects, Ferrin is the creative mind behind Pig…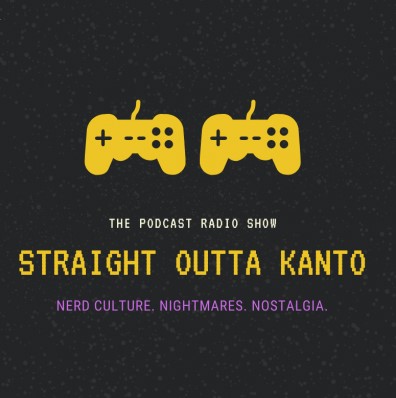 Straight Outta Kanto is the nerdy nom de plume of international horror-shock musician, illustrator and radio personality Venus de Vilo.
Straight Outta Kanto is a podcast and review blog dedicated to bringing it's audience the warped and weirdest in nerd culture, nightmare fuel and 90s/00s nostalgia.
Champion of the Shurikon 2018 Pokémon League competition, certified VGC Dragon Gym Leader and CEO of Pokémon Fan Club Ireland, Straight Outta Kanto is an unapologetic otaku and psychotic J-Horror fanatic.