Blood in the Snow (BITS) is a Toronto-based horror film festival that is presenting its 9th annual line-up at the Royal Alexander Theatre from November 18-23, 2021. Festival director Kelly Michael Stewart favoured us with screeners before the event so that we could be sure to tell you which films you don't want to miss! These are a few of our recommendations from the selection of shorts that we had the opportunity to view. Be sure to check the Grimoire for our reviews of BITS feature-length films, as well!
The Call of Cableulhu
The Call of Cableulhu was written, directed, and filmed by Ryan Couldrey during the 2020 lockdown. He and his girlfriend Kira Hall obviously found a way to have some fun while stuck together in their home, bringing us this hilarious take on a problem that we all have: bins of old electronic cables that we just can't part with. As Hall says, "The day we throw a cable away is the day we need that cable."
Hall plays her role as the resident computer geek very well, executing her lines with much more talent than one usually sees in this sort of independent film. Couldrey, on the other hand, seems less comfortable in front of the camera than he does behind it. What does one do when there are only two actors allowed on set? Bring in the cat! Nova is nonplussed when her human is transformed into a glowing Lovecraftian cable monster, but then neither is Couldrey!
This film will make you laugh out loud for three reasons: it's entirely relatable, the special effects that Ryan employs to create his horror are fun, and the fact that this couple spent lockdown making films like these is just one of the best stories to come out of 2020.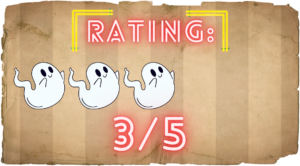 The Monster Upstairs
As with The Call of Cableulhu, The Monster Upstairs was created by Ryan Couldrey during the 2020 lockdown. The couple are awakened by a loud thumping in the middle of the night, and Ryan decides to go upstairs to deal with the monster. When Kira realizes he's been gone too long, the horror begins.
This film is equally as funny as The Call of Cableulhu, but with a runtime of only 2:07 minutes it pulls its punch much faster. The monster in this one is far more impressive, and much creepier. The appearance of Astro the cat will give the audience some relief, but it won't last long. With only seconds to enjoy Couldrey's creature, be sure to focus on it or you'll be left wondering what you just saw with no ability to rewind for a second look!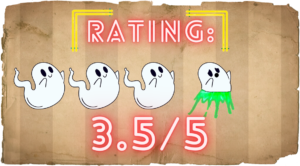 The Snow Ball (Animated)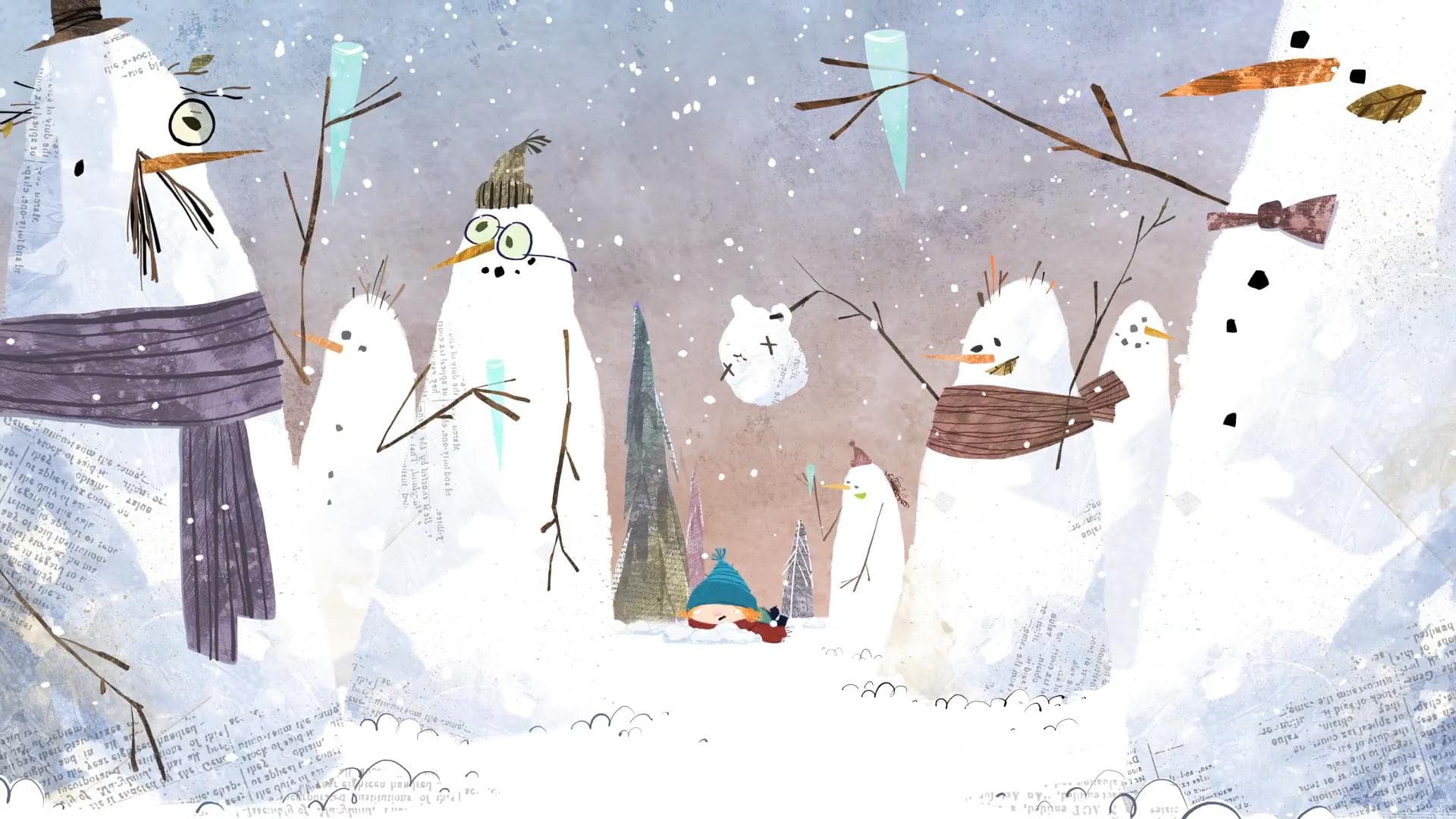 Animated short film The Snow Ball is writer/animator Rick MacDonald's directorial debut but given the success he's had in popular Netflix and Nickelodeon shows like Final Space and DC's Superhero Girls it's no surprise that he knocked it out of the park with this one. Following a bratty kid from his slide down a snowy hill to his interactions with sophisticated snowmen at an imaginary party, MacDonald delivers a story that demands the viewer's attention from start to finish. By the time the horror element appears, and blood begins to fly, the audience will already be in love with this masterpiece.
Technically, The Snow Ball is flawless. The writing is endearing and hilarious at the same time, with laugh out loud moments coming on just as quickly as the eye-popping OMG/WTF ones. The animation and sound are perfectly choreographed, and voice actors Jamie Leclaire, Tom Pajdlhause truly bring their characters to life. This is going to be an award-winning short, and it's exciting to see what MacDonald and his team will bring us next.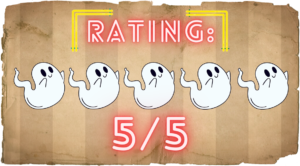 The Wraith of Rustico Vale
The Wraith of Rustico Vale is the tale of a ghost hunter who makes the mistake of driving out to a nearly abandoned town to investigate on her own. Daniel Lillford plays the narrator, beginning his story with the assertion that he does not know how Adelaide's life began, only how it ended. Lillford captures the viewer's attention brilliantly with the folksy telling of the town's demise and what became of ghost hunter Adelaide (Keelin Fremlin). His narration continues while we follow the young woman, watching as he describes her search for the infamous wraith. The story is very well written, and you will not see the twist coming.
While some of the filming feels jolty, the narrator's calm tone throughout the film and the fantastic writing compensates for any visual lack of continuity. Dismal colouring purposefully adds to the viewer's trepidation as Fremlin expertly navigates her character's emotions from curiosity through to terror. The Wraith of Rustico Vale, written and directed by Justin O'Hanley, is an excellent ghost story, and the cinematography almost does it justice.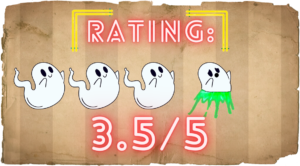 Moore's Void
Moore's Void is a stunning exploration into what technology is doing to humanity. Parmoona Cash (Celeste Chong) is grieving the loss of her young son, and has just learned that he leased himself out to a cloning company before he died. She demands a meeting with the company owner Dr. Marcus (Barry Flatman), wanting to know how much it would cost to be able to speak to her son again.
From the opening sequence we are made to feel that we are witnessing a possible moment from the near future, with dystopian news reports playing in the background and a young boy wearing the same blue face masks currently in use worldwide. Chong is absolutely phenomenal in her role, portraying a woman who is as angry with herself as she is with the situation her son has put himself in. The science behind the cloning process is not overly described, which works well to maintain the emotional impact of the film. Writer/Director Brad Bangsboll uses a perfect balance of CGI and practical shots to convey the distress that may become a future reality of ours: keeping up with technology may mean literally selling our souls.
The production of this film began with an Indiegogo crowd funding initiative, and Bangsboll will surely be able to use Moore's Void in future campaigns to fund the ongoing series by the same name, which he is already developing.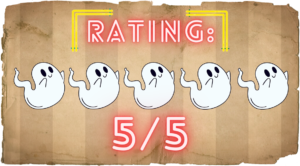 These films were viewed at the Blood in the Snow Film Festival 2021
More Festival Coverage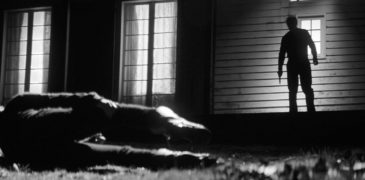 George Carlin has a great routine about the nature of prayer. It can't be done justice here, though it does arrive at the conclusion that God must have an awful…
Kate's love of all things dark began as a child and deepened when she realized what being an adult meant. She was born with a pencil in her hand and loves nothing more than writing horrific stories to tantalize her inner demons. Kate lives in Hamilton, Ontario Canada with her husband and her boys, stirring up trouble wherever she can.