Celebrating Japanese cult cinema, the Japan Film Fest Hamburg is gearing up for its 2021 season running from August 18th to September 1st. What has got us so excited for this one? Well the festival boasts a wide array of films from the Japanese underground, including titles that you are unlikely to see anywhere else.
With the majority of the lineup announced, the event once again proves itself to be a true treat for fans of extreme, weird and experimental Japanese film. In celebration, we handpicked a few titles that have us excited for the festival.
You can check out the full selection and find ticket info for the festival at the official site. Alongside theatrical showing the festival goes digital, allowing fans from around the world to indulge!
Beast in Love (2020) Dir. Kōji Shiraishi
Kōji Shiraishi has become a household name among j-horror fans thanks to his found footage legacy with such standouts as Noroi The Curse, and extreme horror films like Grotesque. However, Beast in Love appears to be a unique entry in the directors filmography in combining elements of action and absurd comedy – a town overrun with psychopaths should make for a deliriously fun outing!
Tokyo Dragon Chef (2020) Dir. Yoshihiro Nishimura
Speaking of horror icons, the beloved master of extreme over-the-top horror/comedy will be making an appearance with his film Tokyo Dragon Chef. This time the icon is serving up an action-musical about warring Yakuza who are just trying to run a ramen shop! This one should be a tasty treat!
Cosmetic DNA (2020) Dir.

Kenya Okubo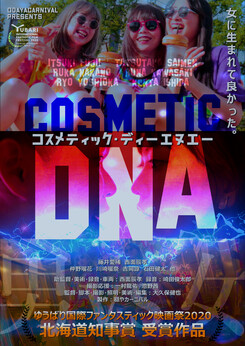 Neon soaked violence with a trio of female killers? yes please! Cosmetic DNA appears to be the perfect balance of flash and trash, making it one of the lesser known feature films that we are truly excited to check out.
Yokai Girl Kiri (2020) Dir. Yoji Onno
Here at the Grimoire we love any media involving Yokai, so how can we not be excited for this one? Other then containing the lovable folkloric creatures, Yokai Girl Kiri looks to be a charming and creative foray into the world of the supernatural.
Eri's Murder Diary (2021) Dir. Kōji Degura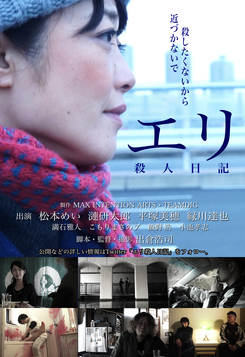 A grimy murder tale seems like a perfect way to balance out the absurdity above. While there is little info on this film online at this time, it is always exciting to find new and exciting cinema through blind watches. The trailer has us intrigued!
SHORT FILMS!
The festival boasts a wonderful selection of short films in various genres. As such, we are excited to dig into the many mini-features that explore future filmmakers and those that excel in the short film format. Don't overlook any entry this year because of length, as some of the experiences at the film fest are sure to come out of these bite-sized deviations!
More Film Festival Coverage: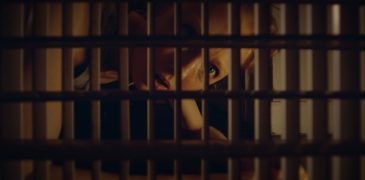 There are many different types of fears that can fester in the mind, everyone on some level knows what their greatest nightmare is – experiencing such emotions is an unavoidable…