The Grimoire of Horror's Recommended Reading List for Women in Horror Month
While many in the literary community are still celebrating Women in Horror Month in February, we at the Grimoire of Horror have chosen to join the newer movement which has bumped the event to March in deference to Black History Month. We are pleased to present our first annual round up of female horror authors that you definitely need to add to your TBR pile.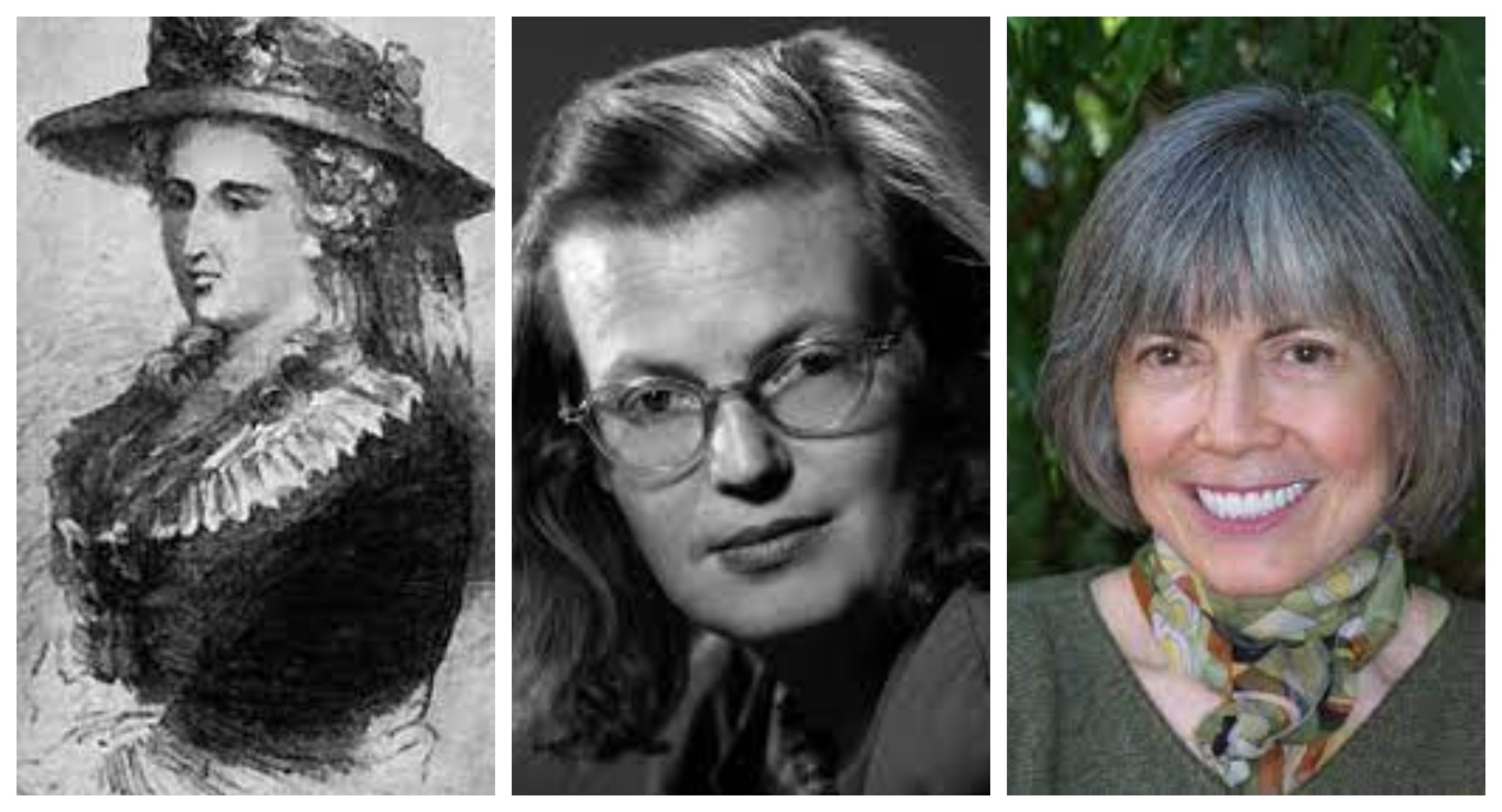 Women have been writing and publishing horror since the 1700s with great success. Ann Radcliffe (1764-1823) was the highest paid novelist of her time and the grandmother of gothic terror. She presented her books as romances, but famously included supernatural elements in an effort to induce a feeling of terror in her readers. In her posthumously released essay On the Supernatural in Poetry, Radcliffe defines the difference between terror and horror as "terror aims to stimulate readers through imagination and perceived evils while horror closes them off through fear and physical dangers." While she disagreed that she wrote horror, modern readers appreciate her work as a foundation for the genre.
Shirley Jackson (1916-1965) is an author most horror fans are familiar with. Who among us has not read The Haunting of Hill House, or seen Mike Flanagan's Netflix adaptation? Her first horror story The Lottery was published in The New Yorker in 1948, winning her instant fame and a permanent seat in the horror echelon of masters. Ann Rice (1941-2021) was one of the most prolific horror authors of all time, with sales of over 100 million copies worldwide. Every book she produced became a best-seller. Her Interview With a Vampire series spawned two film adaptations, and was largely responsible for the modernization and romanticizing of vampire lore.
To celebrate Women in Horror month, we have compiled a list of newer female authors we're sure you're going to love as much as we do.
Emily Carroll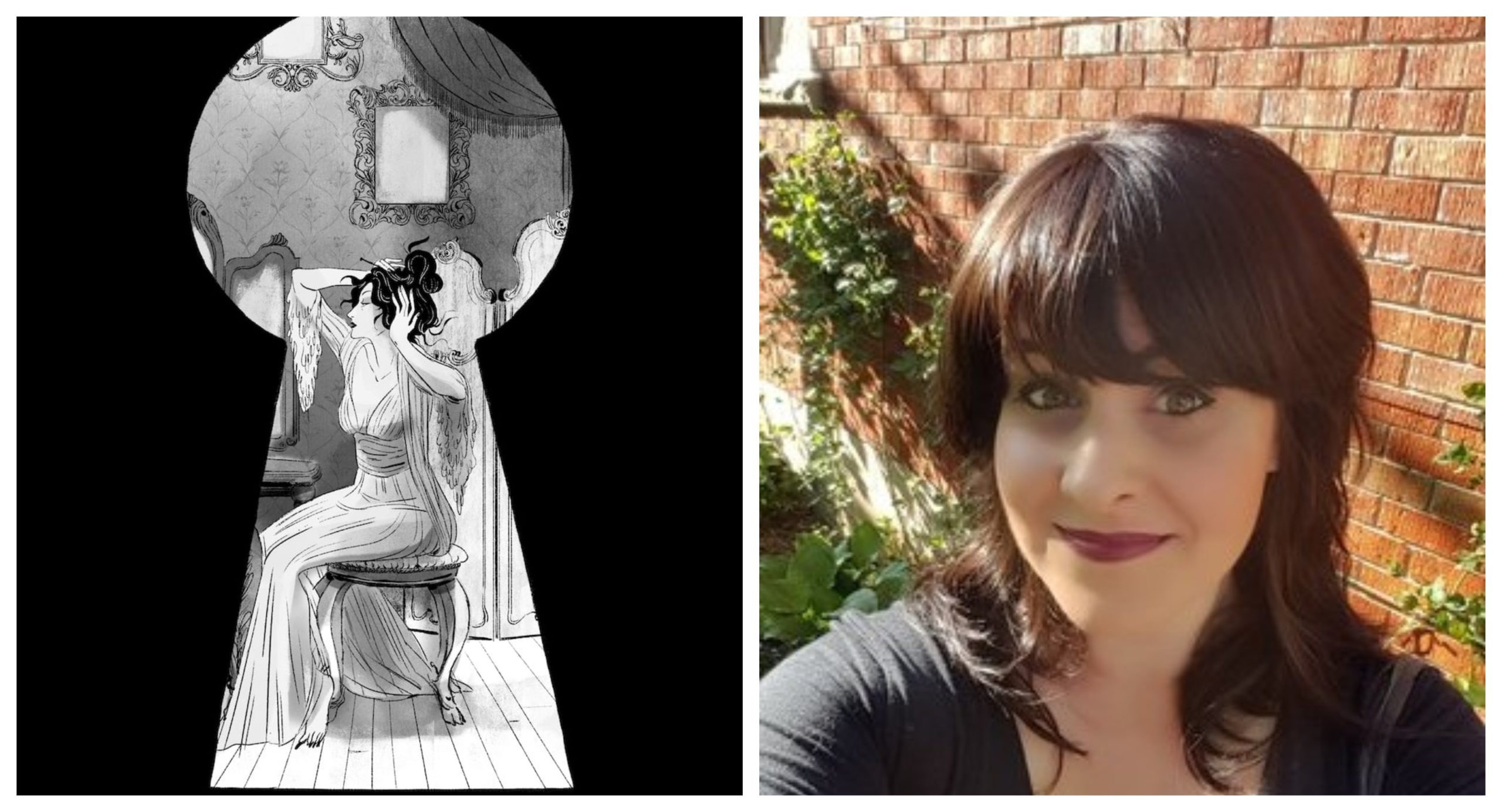 Emily Carroll's fairy tales are bloody, gorgeous things. Her 2014 collection Through the Woods offers five stories, and taken as one, it is the perfect balance of Gothic unease and body horror. However, her underrated standalone When I Arrived at the Castle arguably surpasses them all. Where the previous book had shades of Edward Gorey, this one undoubtedly owes Angela Carter a debt – but in the end, it is entirely its own beast.
Like any good, true fairy tale, When I Arrived at the Castle is full of dark fantasies. There are monsters and mysteries, a hint of magic. Most compelling is the violent, sexual dynamic between our part-girl, part-cat protagonist and the formidable countess who lives in the titular castle. The book's premise is deceptively simple. We have all no doubt encountered stories of a hapless traveller seeking refuge on a dark and stormy night in a remote castle, whose sole inhabitant is a mysterious, menacing, not-quite-human figure. Quickly, though, Carroll's story twists and turns, becoming deliberately abstruse and difficult to follow. The gorgeous, cartoonish-Gothic art is propulsive enough to drag the reader by the hand through the twisty narrative. Elegant and suitably bloody, each page is horrific perfection. At one point, as the unnamed protagonist peeps through the countess' keyhole, Carroll achieves a remarkable feat: a jump scare on the page.
When I Arrived at the Castle has been described as "Alice in Wonderland meets Dracula". These comparisons are inaccurate and unfair. There is none of Alice's absurdity, or Dracula's naïve solicitor bumbling his way into the truth about his Transylvanian client. There is a vampire, a castle, and – in perhaps the only true allusion to Lewis Carroll's book – a grinning cat. Emily Carroll takes some of Bram Stoker's subtext and makes it explicit. Otherwise, this dark and sensual fairy tale stands alone. Our protagonist is the furthest thing from unprepared (her arrival is expected, and she comes equipped with a bag full of stakes). This is a book that begs to be read again and again, that cries out to have its pages pored over and adored, so that it might one day reveal its secrets.
-Isabelle Ryan
Ania Ahlborn
Ania Ahlborn is making waves in the horror industry, becoming one of Amazon's first bestselling self-published Women in Horror with her debut novel Seed. With ten titles now under her belt, her newest release Dark Across the Bay is a thrilling ghost story you're going to want to read.
"In the vein of John MacDonald's Cape Fear, Ahlborn takes the classic stalker tale and updates it for the modern era.
The house sits stoic and slightly askew off the coast of Raven's Head. Its off-kilter windows are both charming and disorienting, its walls of overstuffed bookshelves both comforting and claustrophobic. When Leo and Lark Parrish arrive at their vacation home with their parents, their mother's idea of a quintessential Maine getaway seems like both a blessing and a curse. Lark—a novice novelist—can't wait to find inspiration at the end of a fog-entombed pier. She'll forgive her mother for forcing her into this non-negotiable holiday, but only if she can find her muse among a lapping, rocky shore. And while being trapped in a house with no means of escape is the last thing Leo would consider a good time—especially with parents on the precipice of divorce—he can't help but wonder if maybe the change of scenery will help him shake off the chains of sadness brought on by the death of his closest friend.
But what starts off as a relatively benign family trip quickly turns menacing. Leo finds himself face-to-face with what feels like his best friend reaching out from beyond the grave, and only hours after they arrive, Lark begins to receive sinister texts. And then they both see it: someone lurking in the shadows of their rental home. Someone who has been expecting them despite the Parrishes being a thousand miles from home." – Amazon.com
Tananarive Due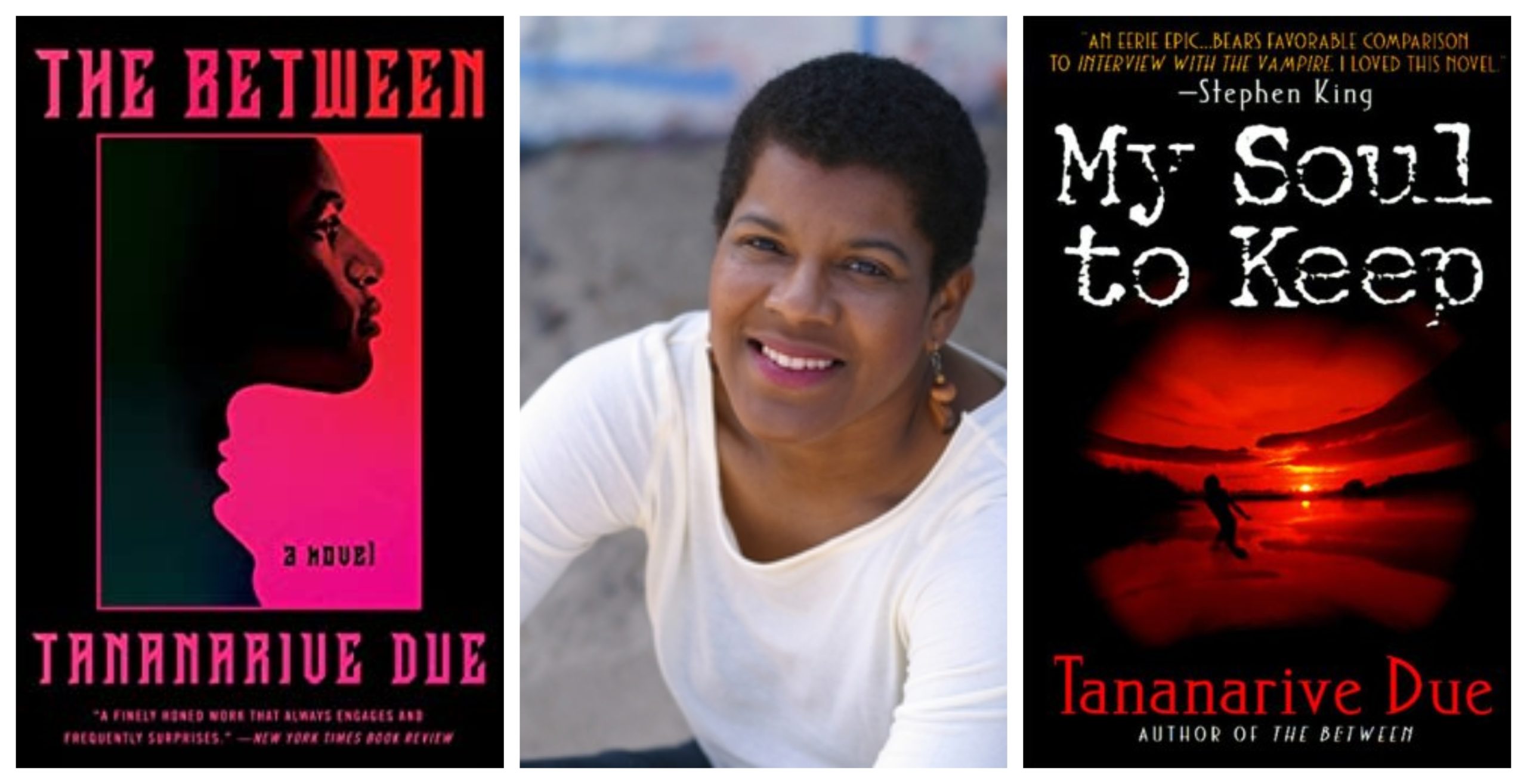 TANANARIVE DUE (tah-nah-nah-REEVE doo) is an award-winning author who teaches Black Horror and Afrofuturism at UCLA. She is an executive producer on Shudder's groundbreaking documentary Horror Noire: A History of Black Horror. She and her husband/collaborator Steven Barnes wrote "A Small Town" for Season 2 of "The Twilight Zone" on CBS All Access. A leading voice in black speculative fiction for more than 20 years, Due has won an American Book Award, an NAACP Image Award, and a British Fantasy Award, and her writing has been included in best-of-the-year anthologies. Her books include Ghost Summer: Stories, My Soul to Keep, and The Good House. She and her late mother, civil rights activist Patricia Stephens Due, co-authored Freedom in the Family: a Mother-Daughter Memoir of the Fight for Civil Rights.
"Tananarive Due is intrigued by how unfolding timelines and alternate destinies impinge on people's lives. "How frightening it is," she writes, "when fate is at liberty to take over what will has begun." As in her absorbing first novel, The Between, My Soul to Keep is about what happens when the domestic joy of a middle-class African American family (in this story, he's a jazz scholar, she's a reporter, and they have a 5-year-old daughter) is shattered by supernatural forces and memories of events long past. The story is deeply involving because of the characters' appeal, and suspenseful because the loving husband (who turns out to be a 500-year-old immortal) is so alien, he's utterly unpredictable. The passages recalling the husband's experiences as a slave in the American South in the 1800s are especially gripping. It's a melodramatic approach to dark fantasy, but it works well." –Amazon
Han Kang
Han Kang's The Vegetarian, the 2016 Man Booker Prize winner, is a novel which blends beauty and horror, earning its reputation as an unforgettable read. A story about a woman who suddenly decides to stop eating meat because of a dream she had, it is a indictment of Korean patriarchy and a horrifying look at how family members can end up inflicting long-lasting damage on a person who doesn't conform to their expectations. Comprised of three parts, each more horrifying than the last, it is by no means a traditional story about vegetarianism, instead focusing on the psychological aspects and the violent acts. Kang's writing has been compared to that of Haruki Murakami, and Deborah Smith's English translation was praised for being an 'activist' one, making the book more accessible for the English-speaking world. –Mihail Baltateanu
Seanan McGuire
Seanan McGuire's Middlegame was simply one of the best reads of 2020, a novel born from a mind blowing idea and benefiting from the touch of a master storyteller. Arguably the novel that made quantum entanglement popular, it tells the story of siblings Roger (a linguistics genius) and Dodger (a math genius) through a series of time-skipping experiments, as they try to find their place in the world and discover the mystery of their existence and creator. Roger and Dodger are more gods than humans: both can reshape reality with their special set of skills, and they share a deep connection.
A stunning blend of fantasy, science-fiction and horror, it is a story of alchemy, Golems, homunculi, predators and prey. A companion novel, Seasonal Fears, is also on its way, and if you can't get enough of McGuire's eloquent prose, there is the Wayward Children series for you to enjoy – its opener, Every Heart a Doorway, is a macabre masterpiece, and the series one of the finest Gothic works in recent memory, with a touch of fantasy to keep things interesting. –Mihail Baltateanu
Mira Grant (Pen Name of Seanan McGuire)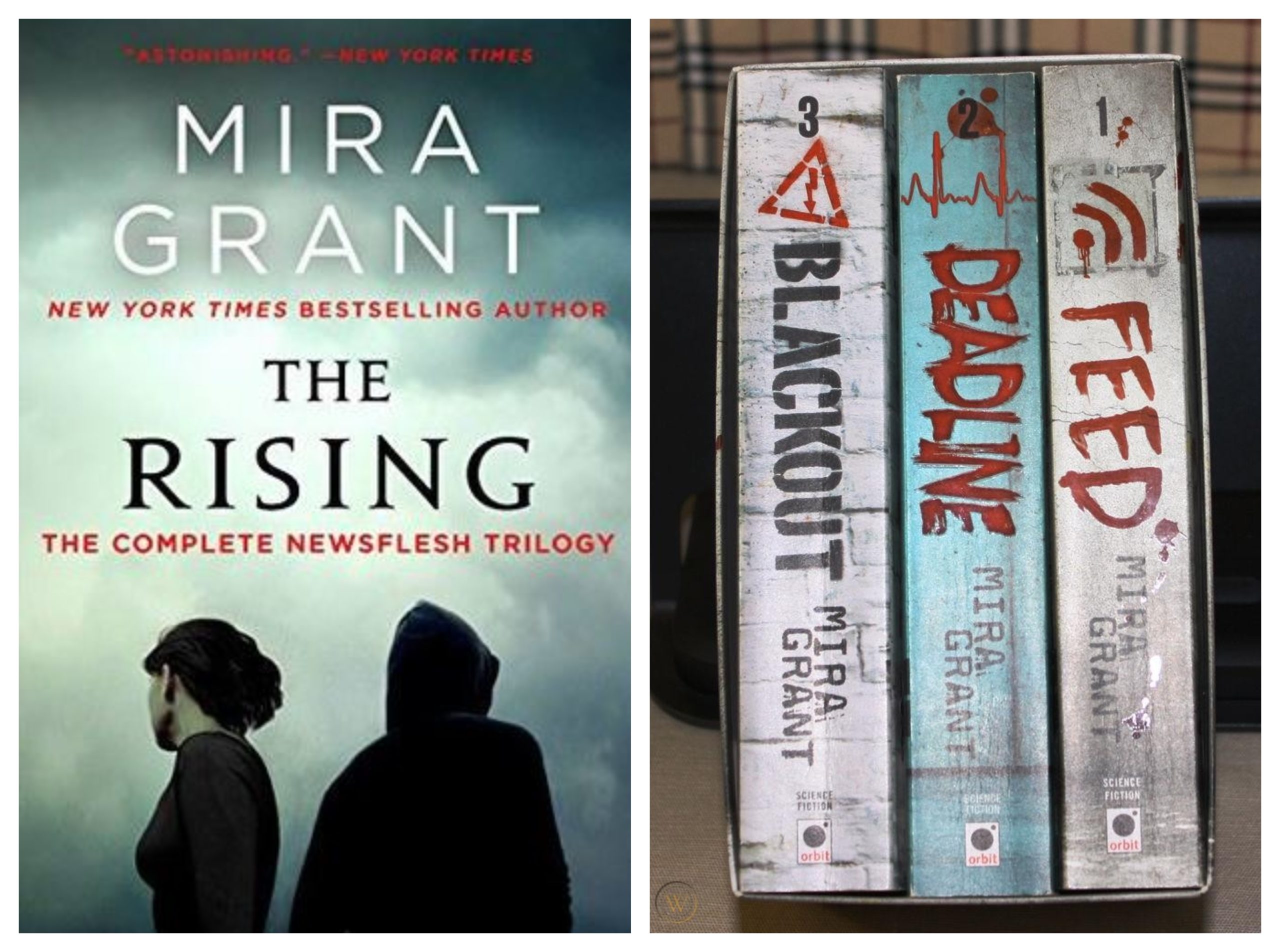 Back in 2010 zombies were already old, and under the pen name Mira Grant author Seanan McGuire hit the subgenre like a Mach truck with a plan in The Newflesh Trilogy (2010-2012) . Feed, Deadline, and Blackout make a succinct sci fi horror series with some bite backing them up. The worldbuilding is absolutely outstanding here, and holds up over a decade later like the best of science fiction with an alternative near future to show us. Zombies rise in a stand out threatening way that completely changes a world weathering an outbreak to become a starkly disease aware post-apocalyptic civilisation. This new world brings the rise of new media, a still relevant look at shifting standards of journalism since the bloggers and the vloggers rose to prominence during the "Rising", giving the public the real news while traditional outlets got locked down by governments.
I cannot over emphasise the worldbuilding here. The conspiratorial plot of the overarching series is plenty compelling, as are the characters who populate it, but it's exploring this new world that makes it feel like a window into what could be. It only gets more relevant as the continued rise of social media the author correctly predicted plays out around as, not to mention we're now in a world where all the disease control measures feel far more real. –Luke Greensmith
Kelley Armstrong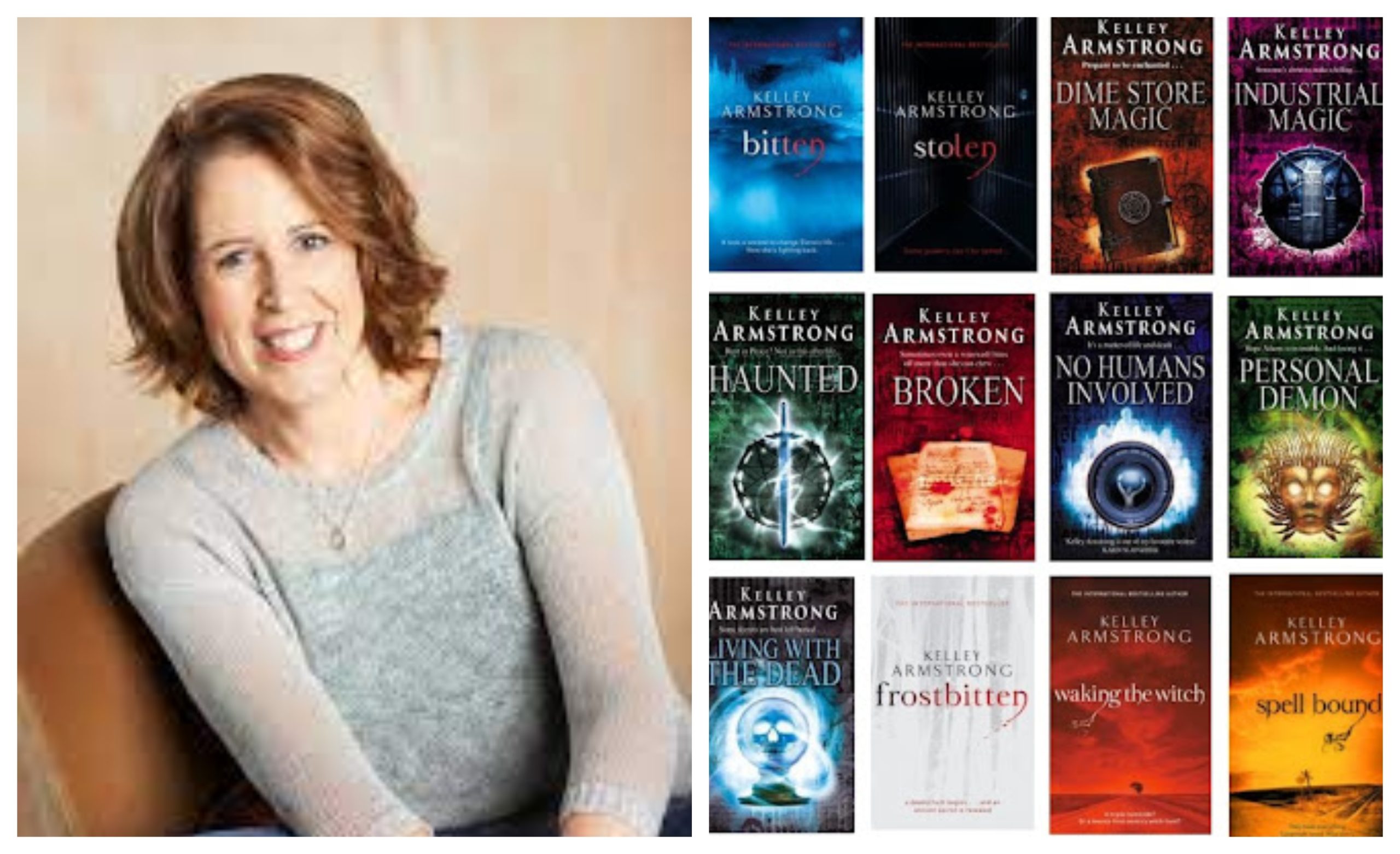 Women of the Otherworld (2001-2012) is a thematically on point 13 book long Urban Fantasy series, plus a pile of supplementary short stories that are absolutely fit to burst with compelling characters and interesting ideas. Initially focusing on the trials and tribulations of a werewolf pack getting by in the modern world, the roster of these titular women of the Otherworld soon begins to expand. Witches perceived as "weak" taking a stand, ghosts who refuse to let their family go unguarded, vampires reconnecting with their humanity, and my personal favourite, a necromancer who makes a living as a fake psychic. Seriously, Jaime Vegas could well be my favourite character in a series full of strong candidates. Refusing to use her real powers while faking being able to talk to the dead (who are determined to talk through her) is a great plot hook.
This is a strong world author Kelley Armstrong has built. The assorted factions of two parallel worlds keep colliding, and the women caught up in the growing conflict have to assert themselves to defend themselves and their loved ones. Come for the imaginative urban fantasy, stay for impressively built world that builds towards an explosive finale. –Luke Greensmith
Villimey Mist
All time greats do what they say on the tin, but this is also a great time to spotlight newer authors staking their claim upon the expanses of the horror genre. Icelandic author Villimey Mist has an ongoing horror series (The Nocturnal Blood series (2018-ongoing) with her take on a vampiric underworld. Following a neurodivergent main character in a world she found overwhelming even before she got dropped down an ever-unfolding supernatural rabbit hole, an extraordinary friendship carries an even more extraordinary journey through a violently bloody mess of a world. Villimey Mist is also a prolific writer of short fiction featured in a lot of anthologies. Her bibliography is a great starting point for where you want to be in contemporary fantastical fiction, and on theme for this month there's the 'SLASH-HER A Women of Horror Anthology' ready and waiting to showcase what women in horror have to offer. –Luke Greensmith
Check out part one of our Women in Horror article series to read mini-interviews with three lovely ladies of horror who are making an impact on the industry in the kindest of ways: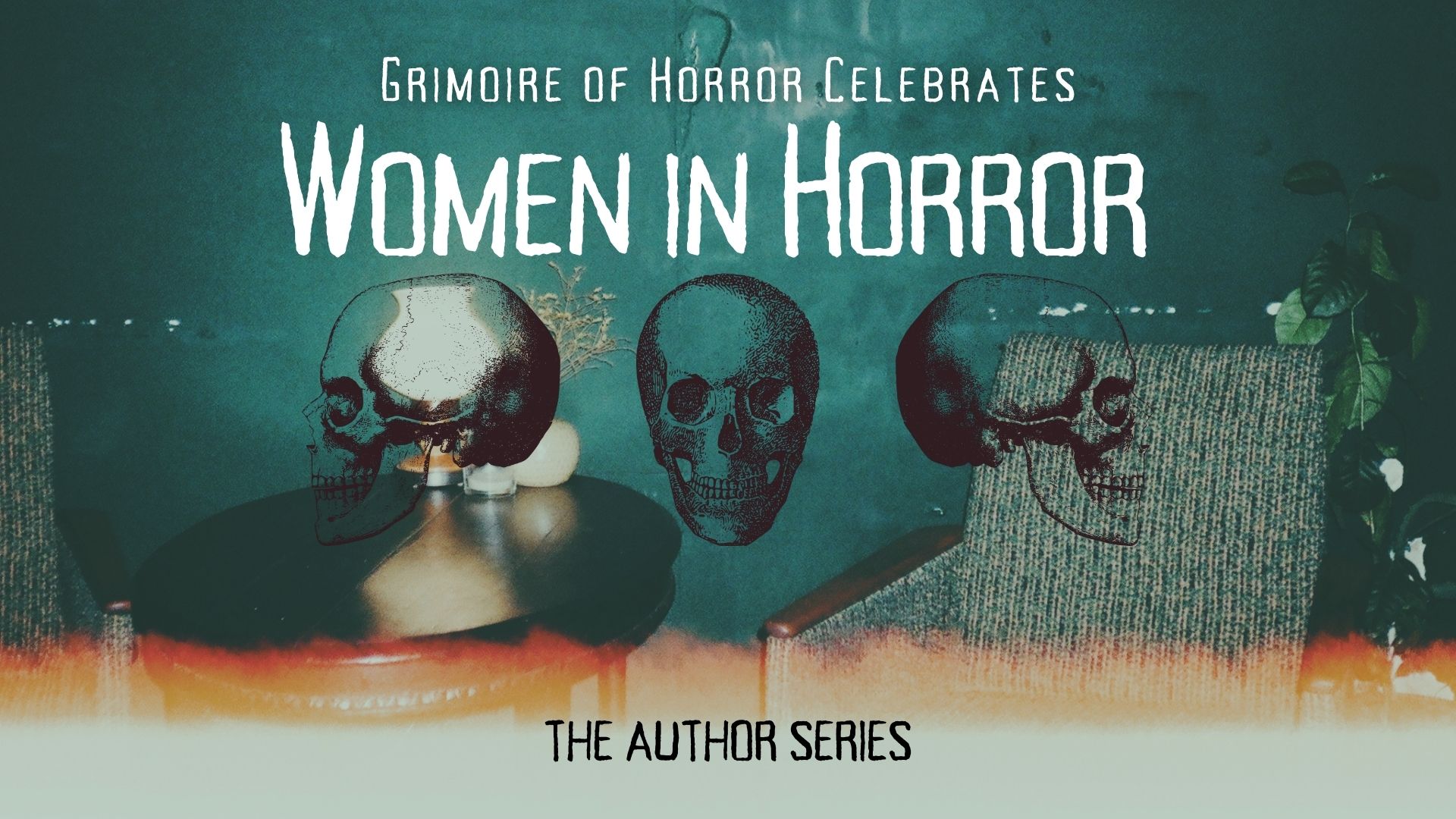 More in Books
I have been working through a full reading of Stephen King's works for the past year, and took a pause to check out this hidden gem. Imaginary Friend by Stephen…
Kate's love of all things dark began as a child and deepened when she realized what being an adult meant. She was born with a pencil in her hand and loves nothing more than writing horrific stories to tantalize her inner demons. Kate lives in Hamilton, Ontario Canada with her husband and her boys, stirring up trouble wherever she can.