A lonely and awkward teen joins a viral internet fad called The World's Fair Challenge, said to potentially change you mentally and physically. After taking the challenge she begins to post videos of what she is experiencing, catching the attention of a mysterious figure on the internet.
We're All Going to the World's Fair is a horror that explores modern internet culture, isolation, teenagerdom, vulnerability, and the blurred line between believing and experiencing. The main character Casey, played by newcomer Anna Cobb, is far from the poor facsimile of a teenager we typically see in movies; an entitled and unlikeable caricature played by a 30 year old and definitely created by a Boomer. Instead, Casey is painfully awkward, genuinely funny, and real almost to the point of evoking traumatic memories of teenage years for many viewers. Far from criticizing young folks and internet culture, director/writer Jane Schoenbrun does an incredible job of weaving together a tale of tender and vulnerable youth. The perspective is one that only an insider could portray so accurately, and love — with a heavy warning– seeps from every scene.
The reveal We're All Going to the World's Fair 's characters through the lens of her internet escapades, showing an accurate view of the weird world of the internet where many of us find solace. Surreal art projects, YouTube costume displays, and viral fads are at the center of Casey's lonely world. At one point she is unable to sleep and watches an ASMR video where the creator brushes her fingers across the camera lens and whisper-speaks "go to sleep, you are safe, go to sleep." Casey's world is so centered on the web that it's sad to imagine what her life would be without it. Whatever joy and connectivity it may bring, in the murky waters of the internet lurk dark shapes best avoided.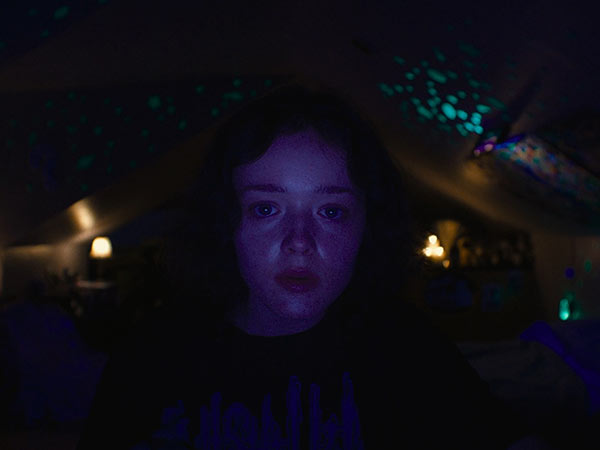 As the question begins to arise of whether or not Casey is actually experiencing what her recordings claim, it becomes unclear as to where the plot will go and whether the horror will live up to the mystery of what is the 'World's Fair'. It's hard to imagine that with such a low budget there will be any grand payoff to the build up around the premise, however, ingenuity of storytelling should never be underestimated. About halfway through there is an unlikely pivot that turns the film on its head, and the horror you are anticipating (perhaps even hoping for) becomes a whole other terrifying beast. Horror films that subverts your expectations so brilliantly are few and far between, and the fact that Schoenbrun pulls this off with such flawless execution merits looking past the films low budget quality.
The cinematographer Daniel Patrick Carbone is absolutely brilliant, utilizing computer and social media point of views perfectly. There is a mixture of classic cinematography where the viewer is aware they are watching a film, found footage with Casey's videos, and meta scenes where Casey is watching videos specially created for the film. There are even segments where content plays, but Casey is not in the frame: they are simply adding to the internet lore the film is steeped in. Some of these are actually as disturbing as the rest of the film, like 'The Plastic Girl' or some of the individuals claiming to be feeling the effects of the game.
Anna Cobb's portrayal of Casey was a delightfully refreshing take on those volatile years. In one scene she says "I'm not good at talking to people" and it just tears at the heart because it feels so authentic, conjuring the growing pains of finding your way and your place in the world. She is potentially set to become a breakout star with a role in the upcoming Luca Guadagnino film, Bones & All, which also features stars Timothée Chalamet and Chloë Sevigny. It's no doubt that Cobb's talent will be explored further in the hands of the director of the 2018 Suspiria remake.
Overall the film is a wonderful surprise. Slow-building and minimalist horror films are not for everyone, but what is so delightful about them is that when stripped down to their essentials you can really see the creativity and skill that went into their work creation: there are no flashy gimmicks to distract and no easy ways out for the storytelling. Jane Schoenbrun doesn't have many director credits under their belt, but it's clear they are gifted and have much to show us yet…. especially since We're All Going to the World's Fair has been picked up by HBO Max. Details have not been released, but there is something to definitely look forward to.
We Watched We're All Going to the World's Fair as part of the 2021 Nighstream Line-up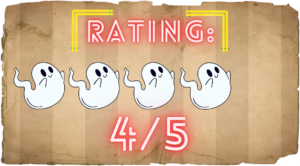 * We're All Going To The World's Fair Coming to UK cinemas 29th April Courtesy of Lightbulb Film Distribution
More Festival Coverage
Recently, the "adventure survival" thriller has seen a sizeable spike in popularity. Gone are the nastiness, the unbearable tension, the relentless bad luck and shaking-in-their-boots protagonists of survival classics like…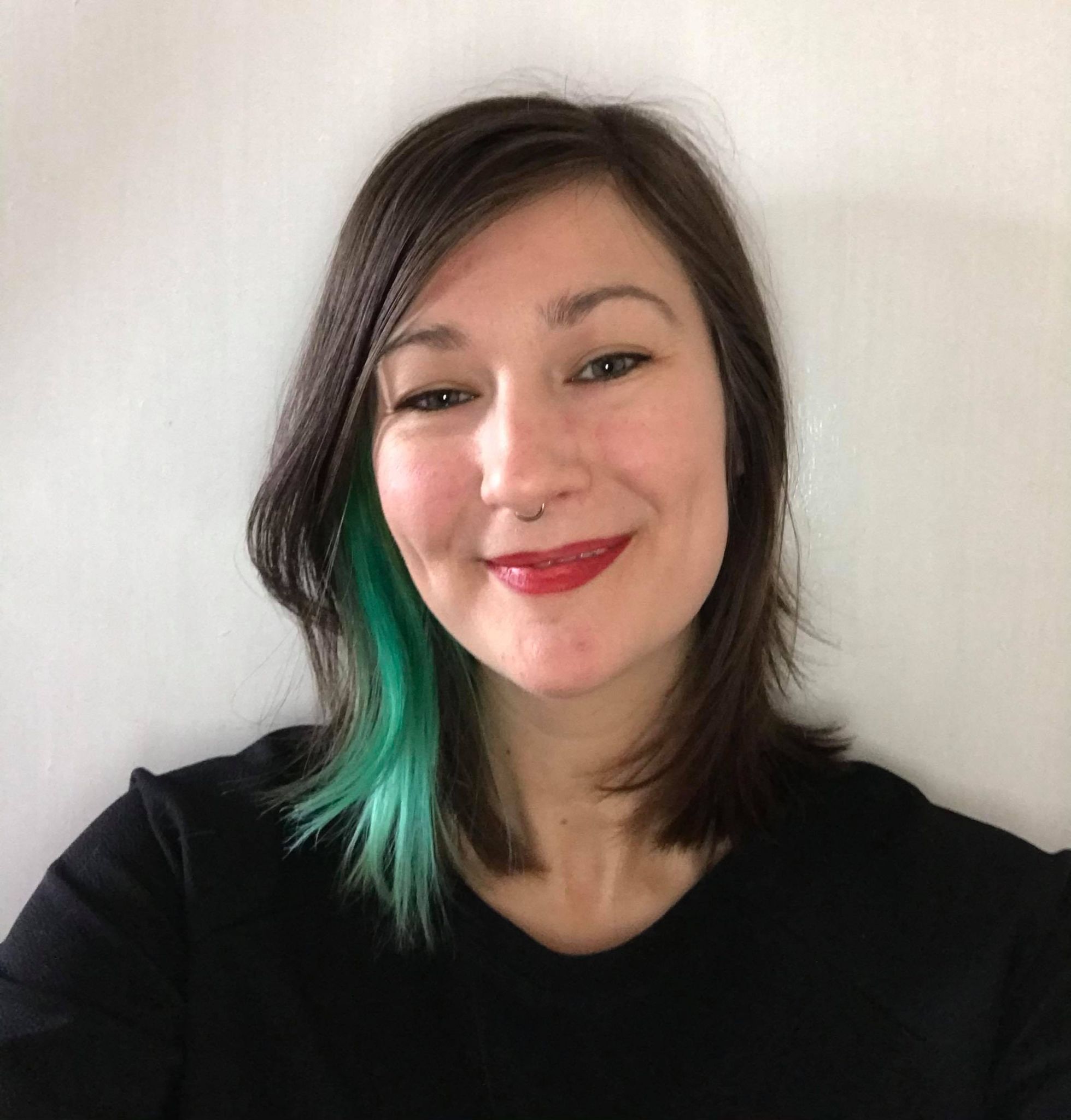 A study in contrasts, Aubry is a lover of knitting and rescuing strays, but also most likely the one cheering loudest during gory horror scenes.
Someday she's going to get too excited and accidentally stab herself with a knitting needle.