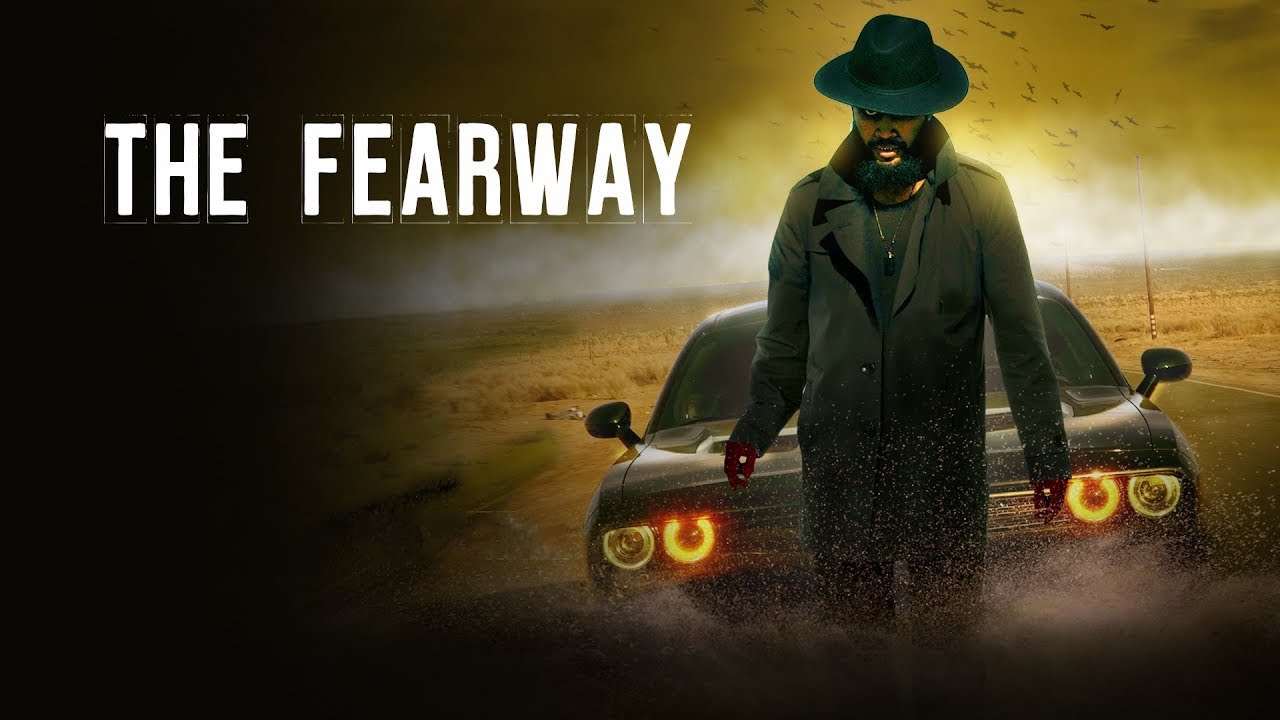 If we were asked to close our eyes and picture a desert highway, most of us would envision the same thing: Route 66. The infamous east-west American highway has been something of an enigma for almost 100 years. It served as an escape route for those migrating west during the 1930s shortly after its construction, creating new opportunities for farmers affected by the decade-long drought known as the Dust Bowl. Businesses and full towns blossomed along its path, prospering with the constant flow of travelers with their eyes set on the golden coast. By the 1950s, America was restructuring its highway system and engineering new, faster paths to major cities, and Route 66 fell into decline. With less traffic came business closures and abandonment. Route 66 became a lonely highway cutting through the deserts of Utah and Arizona, dotted with ghost towns. It's the perfect setting for a horror movie, isn't it?
In Robert Gajic'sThe Fearway, engaged couple Sarah (Shannon Dalonzo) and Michael (Justin Gordon) are driving through the desert to visit Sarah's ailing father. They are in the middle of nowhere on the iconic-looking highway when they hit something and get out of the car to investigate. Finding nothing, they argue about what it could have been but get back into the car to continue their trip without much further thought. Never mind that small patch of ice under the dirt on the shoulder. Once back on the road, Michael notices a black muscle car following them and tries to shake it. With nowhere to turn off, though, they're stuck with the aggressive driver who is obviously trying to scare them. We've all seen this trope before, and there's nothing new here to make it different until Michael spots a roadside diner and cranks the wheel to spin into its parking lot. The aggressor doesn't follow them, so they go inside to use the phone and get something to eat.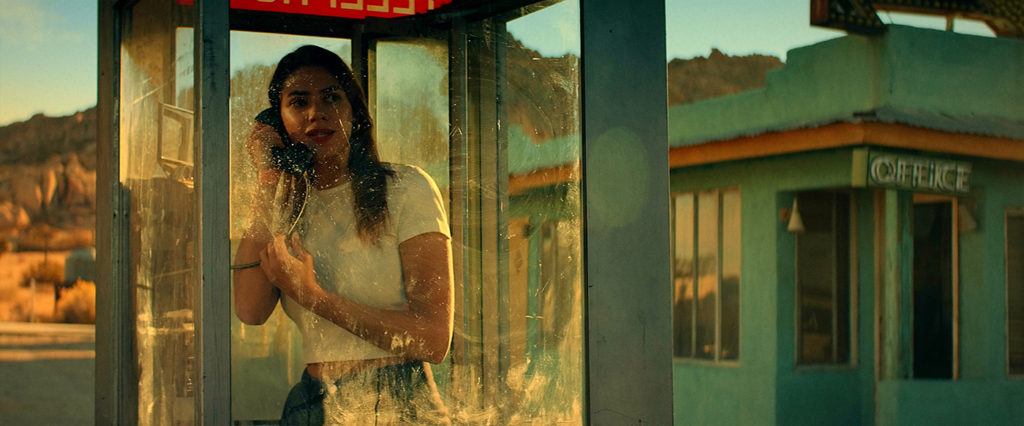 It's a bonafide 50's diner, complete with counter stools and a jukebox. The waitress (Jessica Grey) gives them 2 quarters and takes their orders. At this point, a lot of viewers will have figured out what the quarters are for, and it's not the jukebox, but that's what Michael uses them for. There are plenty of hints at what's really going on fairly early in the movie which may disappoint viewers who prefer to be held at the edge of their seats a little longer, but they're also fun to look for. The diner staff and patrons are all behaving oddly, and in such a way that Twilight Zone fans will immediately know how the movie is going to end, but the story is told well enough that most will stick it out and watch until the finale.
Sarah and Michael's journey continues past their diner visit and the action definitely steps up a notch, but it never gets truly "scary". There is very little gore or visual horror, aside from the physical appearance of the aggressive driver in the muscle car and the relatively minor injuries he delivers to his prey. The Fearway is all about psychological and supernatural horror, again, like Twilight Zone. Director Robert Gajic and writer Noah Bessey do a great job setting the atmosphere for desert horror with long shots of the highway and the diner that perpetuate the feeling of isolation in a place where the sun never seems to set. Their use of the natural desert sunlight reflecting off of dusty windows and the odd shiny surface to the sound of crows cawing is effective, especially when done so consistently while the characters are becoming visibly exhausted. Time doesn't work the same way wherever they are, and it's unnerving.
The Fearway is a great story and fun to watch, but it misses the mark on a few points. Sarah and Michael have been together since their high school freshman year, but Michael looks about 20 years older than Sarah. While they are both good actors and likable characters, there is no chemistry between them and their dialogue suffers for it. The secret the diner manager (Simon Phillips) is keeping in one of the attached motel rooms is intriguing, but not explored well enough. More scenes around this "thing" could have added a lot to the horror aspect of this film. The main bad guy, the driver of the muscle car, is also not exposed enough. As he is the only visually horrific component of the film, more time on camera also would have added to the horror.
Although it lacks real terror, The Fearway is an enjoyable cosmic/desert horror that will appeal to viewers who like a slow burn filled with familiar tropes. It's a comfortable horror that is safe for younger viewers who are just getting into the genre, or those who prefer psychological scares over gore. Get the popcorn popping, settle in under a cozy blanket, and join Sarah and Michael on their haunted trip along The Fearway.
The Fearway is set to arrive on UK digital platforms on 13th February 2023, courtesy of Reel 2 Reel Films.
More Film Reviews
A young daughter, around four years old, watches a pop idol group cheerfully perform on tv with her father. Meanwhile in the kitchen, we see her mother dutifully preparing dinner,…
Kate's love of all things dark began as a child and deepened when she realized what being an adult meant. She was born with a pencil in her hand and loves nothing more than writing horrific stories to tantalize her inner demons. Kate lives in Hamilton, Ontario Canada with her husband and her boys, stirring up trouble wherever she can.