Today, I will explore and rank an iconic character of the horror manga: Junji Ito's Tomie. Tomie Kawakami is one of Junji Ito's most popular characters and has become a horror icon. Like other important horror figures such as Dracula, she's been portrayed by several persons on-screen. I'll be sharing a personal ranking of the different actresses who played the part of Tomie Kawakami in the 9 movie adaptations of the manga Tomie. Needless to say, this is a purely subjective ranking and anyone who liked the movie series are all free to share their own top for the actresses, which will probably be different than this one. Overall, I think most of them did an inspiring performance translating the character from manga to live-action, which isn't that easy. That's why I respect all the actresses and directors who tackled the franchise. Let's start!
1. Miki Sakai (Tomie Rebirth 2001)
Although Miho Kanno in the first movie and Miu Nakamura in the latest one delivered extraordinary performances that can be arguably considered the closest to the manga, Miki Sakai from Takashi Shimizu's entry remains my favourite live version of Tomie. To me, she was the most natural, believable, and yet eerie Tomie on screen. She never looks like or sounds like she's trying to be the best Tomie possible, her take on the character seems very natural, as if she was just herself. In all of her scenes, she succeeds in bringing the creepiness, but also the comedic elements of the character who enjoys toying with people and being sassy (this is also helped by this entry being a dark comedy in its tone). Most of the time, she behaves more like a bratty little girl than a femme fatale, but that's also an aspect of the character. Yet she also manages to be dramatic when the scenes call for it, especially towards the end of the movie. She's also clearly one of the most monstruous version of the character. Her voice is memorable, her laugh never feels forced, and is still the most iconic of the franchise in my opinion. On the whole, even if she has a strong rivalry with the two other actresses that are ranked 2nd and 3rd in this top (and I'd completely understand people who would put them first), I'm really impressed by Miki Sakai's performance and that's why she ends up first. The best among the best.
2. Miho Kanno (Tomie 1998)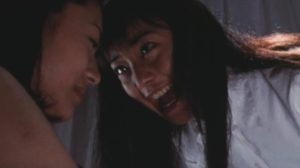 She was Junji Ito's personal choice for the role in the very first Tomie movie. He recommended her, supported her, and gave her direction himself. Hence, she's the closest to what the author had in mind for the role. And, gosh, it shows. In barely 10 minutes of screen time, she manages to steal the entire movie. The director also did a great job in making the film a mystery story and building suspense around her until she's finally revealed to the viewer. And Miho Kanno doesn't disappoint: she's creepy, and diabolical, but also very human and her relationship with the protagonist is actually touching. Junji Ito was proud of her and I so understand why.
3. Miu Nakamura (Tomie Unlimited 2011)
This one should be taken with a pinch of salt because, at the time I'm writing this, I still haven't watched the 2011 movie yet. But from what I saw (excerpts, trailers) I agree with everyone saying she's one of the best Tomie so far. Her nasty attitude and her look are very reminiscent of the manga and are refreshing at the same time. Definitely, something that was needed for the franchise after some disappointing entries that came after Forbidden Fruit.
4. Nozomi Andō (Tomie Forbidden Fruit 2002)
In a movie that is among my favourite of the franchise (if not my favourite), Nozomi plays an interesting Tomie that manipulates the two main characters (the heroin and her father) with just enough subtlety to make it believable and tragic at the same time. She also nailed the part where she's just a head in a freaky fetus-like body. The only reason why she's not higher is that there are the first three actresses, but I really don't have anything to reproach her.
5. Anri Ban (Tomie Revenge 2005)
Although the movie itself isn't big of a deal (some very good scenes, but not a must-watch), Anri Ban plays a good Tomie with a lot of conviction (her speech about what she thinks of man is something). She also has creepy faces that make up for the lack of budget for the movie, especially in terms of special effects. Too bad her laugh sounds so fake.
6. Runa Nagai (Tomie Another Face 1999)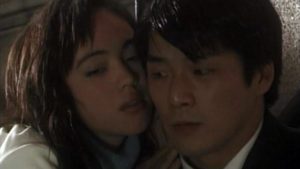 I really-really hesitated to put this one in 5th position. Maybe if I had made this top at another moment, I would have. You can tell Runa Nagai did her best and her efforts show in her performance. Like Miki Skai, she acts like a bratty little girl and, even if it's not the most natural performance of this top, she was overall pretty good in this TV movie.
7. Yū Abiru (Tomie vs Tomie 2007)
She was a bit hard to rank. Don't get me wrong, she's good, but nothing really special or memorable compared to the others. She does a decent job portraying a Tomie who doesn't really know if she should act evil or not, in a movie that recreates mostly the scenes of the chapter "Gathering" of the manga. Not scary at all to me, but she portrays an "okay" Tomie.
8. Honourable Mention – Emiko Matsuoka (Tomie vs Tomie 2007)
The 8th movie is the only one that has two actresses portraying different versions of Tomie. Emiko Matsuoka plays the most diabolical of the two Tomie seen in this entry, and she actually manages to portray her as a scary villain. I put her "off category" because of the very little screen time she has in the movie since the main character is the Tomie played by Yū Abiru, but I would love to see an entire movie centered on Tomie played by this actress.
9. Rio Matsumoto (Tomie Beginning 2005)
Beginning is my least favourite of all the Tomie movies, which is ironic since it was directed by the same person who also made the first movie of 1998, as well as Tomie Revenge. But we're not here to talk about the movie. Rio Matsumoto…probably did the best she could do with what she had. In fact, she and other members of the cast are probably the best part of the movie, but you can't really shine with such lines and cheap scenes. So, she does a good job overall, but it's partly ruined by the context and I'm sure she would have played a very good Tomie in a better movie. I respect the efforts she clearly does.
10. Mai Hōshō (Tomie Replay 2000)
Last but not least… I'm sure this is the part where most people who are familiar with the film series will disagree with me. But I'm sorry, I just didn't like Mai Hōshō's performance. Actually, it's the only one in this ranking that I genuinely found poor. To me, she felt very forced, very unnatural, especially her fake laugh. She falls easily into the caricature and it is not helped by some directions of the movie (like giving her an evil monstruous laugh "WAHAHAHAHAHAHAHH!!!!"). The movie itself is pretty solid (not reaching the level of 1st, 4th, and 5th entries though) but, just like Rio Matsumoto is the only part I liked in Tomie Beginning, Mai Hōshō is the only part I disliked in Tomie Replay. I don't think it's entirely her fault though, and I'm sure other viewers have very good reasons to enjoy her take on the character (she does have a pretty good scene after all), but in all tops, someone has to be last.
I think many of us are eager to see what will be Adeline Rudolph's take on the character if Alexandre Aja's project ever gets completed and released…
More Lists
The musical, as a genre, is one which does not vibe to everyone's tastes. While the generic and predictable musicals that make up a lot of Disney's animated world stays…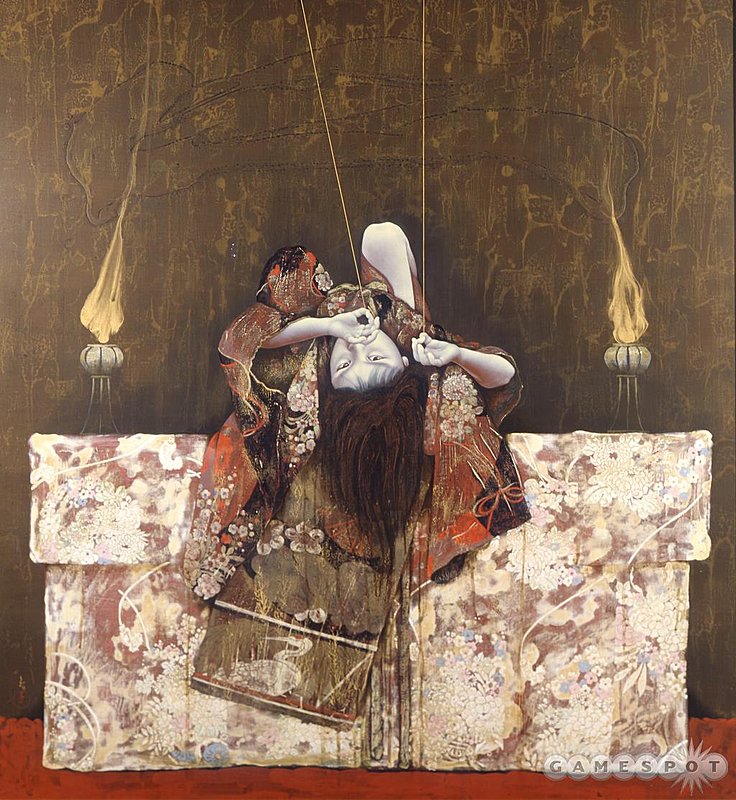 Student and former short film maker, Anthony Auzy always loved scary stories and horror content, with a special fondness for Asian horror. It inspires him for poem books, short stories, short films and videos, and other creations. He like to dig hidden findings that may be overlooked or unnoticed, and I enjoy scary Asian games and spooky reads.  Besides watching many J-horror movies, he keens on exploring how the movement was born and expanded in different forms of media, and study its cultural impact.