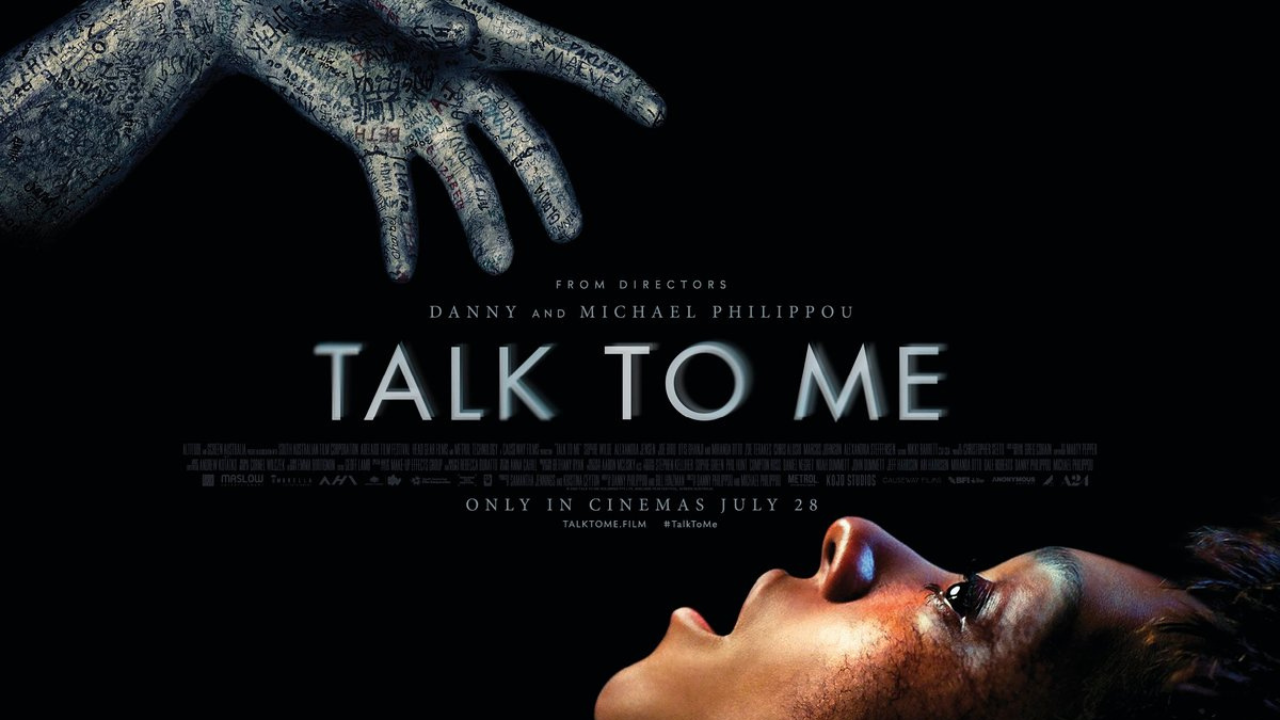 Ari Aster. Jordan Peele. Robert Eggers. These modern-day directors have transformed and elevated current horror trends by pouring clear passion, love, and vision into each film. Danny and Michael Philippou's names can now be added to this list as their debut feature-length film Talk to Me has blown away horror fans and producing studios alike, proving its release to be a catalyst for launching the brothers into success and completely revitalising the well-loved possession trope.
Upon making its world premiere at the prestigious and acclaimed Sundance Film Festival on 22nd January 2023, this Australian indie film was quickly snatched up by producing giants A24 in a fiery bidding war due to its unique and chilling interpretation of demonic possession. It's hard to believe that Talk to Me is the Philippou duo's first feature-length film, as it features a delightful smorgasbord of phenomenal components: from the sound-mixing to the special effects, to the camera work and the sharp, witty script that seems to encapsulate modern Australian vernacular. The outcome is a sinister symphony that mesmerises the audience for 95 minutes and never loses steam. In fact, some viewers may find this film pushes the envelope of its 15-age rating slightly over the boundary. With no exaggeration included, when I watched this film in a packed-out cinema, a man ran from his seat so fast he tripped over on his way out and a mother frog marched her young son to the exit after one hallucinogenic, heinous hospital scene. This may not be for the faint of heart, but lovers of psychological terror and impressive gore scenes will feast upon Talk to Me.
The film follows Mia, who is played by Sophie Wilde, as she navigates loneliness, depression, and teenage social hierarchies following the sudden death of her Mother. Mia longs for human contact and connection, which she finds safely nestled in her best friend Jade (Alexandra Jensen) and Jade's younger brother Reilly (Joe Bird). On the two-year anniversary of her mother's death, Mia begs Jade to attend a party as a way of releasing the tension and grief she's feeling. However, this party is not all it seems. It opens the gateway for Mia to shake hands directly with the devil and accept demonic possession into her life, her body, and perhaps even into her soul. The renowned parties feature debauched groups of teenagers filming each other for social media validation and a lingering high from passing around a cursed ceramic hand. The infamous hand has the ability to disrupt the veil between the living and the dead, and with a simple utterance of "talk to me", followed by, "I let you in", the user allows a rush of spirits to take over their body, leaving them with a burst of euphoria, and the audience with the sense that these kids are in way over their heads. Following one disastrous night with Jade's younger brother Riley, Mia believes she can use the hand to connect with her deceased mother and save Riley's soul from being dragged to the depths of damnation.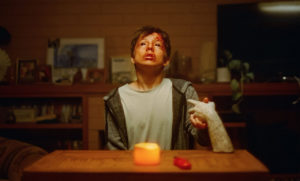 It's clear from the offset that Mia is a vulnerable, naïve, and almost infantilised character. Wilde plays her with such charm and depth by portraying her need for acceptance whilst battling her self-deprecating feelings of isolation. Mia constantly tries to shrink herself to make herself more palatable for those around her; she hides under oversized hoodies and minimises her feelings and problems to please others. Mia's intense need for human connection and companionship seeps viscerally through each scene, and from her interactions with Jade and others around her it's clear she constantly feels the need to surround herself with other people – perhaps to numb the overwhelming feelings of heartache and anguish following her mother's accidental drug overdose? Talk to Me further explores grief, and more specifically, what grief can drive young people to subject themselves to. As soon as Mia realises the hand is a conduit to communicate with her deceased mother, she forgoes all sense of rationality and care and will do anything to reach that emotional and physical high again and again. The cursed hand serves as a metaphor for drug taking and reckless behaviour and Mia soon becomes a target for predatory and malicious spirits.
The encroaching atmosphere of dread is heightened by an impressive score from Cornel Wilczek and sound design from Emma Bortignon. This is one to watch on the big screen where you can benefit from surround sound and crisp, sharp speakers to fully appreciate the suffocating auditory journey. Binaural audio is employed, with sounds creeping up from only the left or right of the cinema, such as a door creaking open, or nails being cragged maliciously down a door. These isolated sounds create a unique, immersive experience that almost makes the audience feel like they're in the scene themselves, experiencing the terror first-hand.
Another note-worthy aspect of the impressive Talk to Me is the makeup, SFX, and VFX that have been lovingly woven into the very fabric of the film. In an interview with SXSW the Philippou brothers proclaimed that their SFX team have been instrumental in creating the gore for their YouTube videos and they've been lucky enough to carry the same team forward into the astute making of their first feature film. Dark burgundy bruises the blackened eyes of those possessed and the visages of the now departed linger in the air malformed and maimed. The realism of the gore and special effects upholds the integrity of the premise and film overall and suspends any disbelief as to the deranged journey the characters take.
Talk to Me is deserving of all the accolades it's been receiving and more. The electricity that's palpable from interviews with Danny and Michael Philippou has easily been transfused into the film as it serves up a deadly cocktail of multi-faceted characterisation, unnerving aesthetic choices, and a fresh, foreboding twist on a well-loved trope.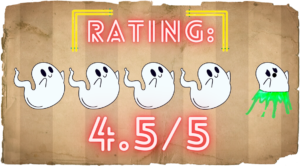 <span data-mce-type="bookmark" style="display: inline-block; width: 0px; overflow: hidden; line-height: 0;" class="mce_SELRES_start"></span>
More Film Reviews
There aren't many people who can say they have taken thirty years to complete a project. At the current rate, George R.R. Martin might be able to when he finally…