Hello there, GoH friends! This is Dustin here again with another edition of Recent Reads to share with you my thoughts on four books for July! For this one, we have Stephen Graham Jones ' celebration and deconstruction of slashers, My Heart is a Chainsaw, Matt Converse's short story collection, The Four Corners of Horror, Jessica Guess' kill-em-up, Cirque Berserk, and finally Ryan Douglass' haunting supernatural YA horror novel, The Taking of Jake Livingston. Let's get into it!
My Heart is a Chainsaw by Stephen Graham Jones
Stephen Graham Jones' horror novel, My Heart is a Chainsaw, is an ode to slashers and their fans. First released in 2021, it tells the story of Jade Daniels, a teen outcast who's really into slashers. She's even wished her small town got a slasher of its own. Jade may get her to wish when residents start dropping dead. Jade must use her knowledge of slasher films to prepare the new girl who just might be the final girl.
I didn't know what to make of the book at first except that I really loved it and thought it was engrossing. I appreciate that the book has its own identity despite working in the realm of something that tends to rely on formulas like slashers. The reader is placed in the narrative shoes of a half-Native American teen, Jade. The story is told in third-person but we are limited to Jade's perspective the entire time, which works well for this narrative.
Jade is quite the nuanced character who lives and breathes the slasher subgenre of horror, right down to her injecting this passion into her school works. Her history papers, which we see interspersed before each chapter, are a nice touch to her from the girl herself in her own words. What's interesting about the character is that while Jade's love for slashers is true and is its own thing, the narrative eventually reveals that alongside this passion is pain that calls to be seen, which I imagine can also be relatable to the readers who are slasher fans whose personal lives inform their love for the subgenre, myself included. This is one of the things that make the book stand out from other slasher deconstructions, I think. The book isn't afraid to go towards that personal intimacy.
While the book is centered around the concept of slashers and sits well with books from that subgenre, My Heart is a Chainsaw is also a strong psychological horror thriller that keeps you guessing if there is a killer on the loose or maybe Jade's horror geek thinking wants to see a pattern. The book doesn't shy away from gory carnage when it calls for it but it releases blood and guts at the right moments for maximum effectivity. The main draw is its complex main character, the story, and Mr. Jones' trademark conversational, off-the-cuff writing style that I'm keen to read more of.
If there's anything I struggled with, it's that maybe some of the symbolism went over my head but I don't really see this as a negative, more as an invitation to revisit Proofrock and the story of Jade Daniels. When all is said and done, I'm excited to see where the sequel will take us readers.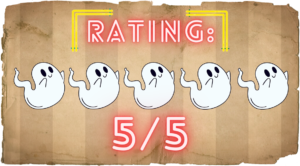 The Four Corners of Horror by Matt Converse
First published in 2022, The Four Corners of Horror is a collection of short horror stories by Matt Converse. I'd normally not do individual mini-reviews for each entry in short story collections but due to this one having only four, I thought it'd be easier!
Attack Cat: This brief tale about a guy facing the horror of a vicious cat takes what would probably be a B-movie premise — albeit a very unusual one — and turns it into something interesting, creepy, and gruesome. Content warning for cat lovers out there, for sure. It is definitely a short story but the little details here and there that don't really contribute to the narrative but do give the character meat you can chew into it. He feels like a real person with a good heart (and good music taste). Thus, making for an effective and engaging read, despite the few pages this story occupies. 5/5
Voodoodler: This was a fun little story about a little girl who loves to draw. This gave me Matilda vibes (as in the movie) only much, much darker. Violent and begging for a full-fledged novella or novel of its own. I'd appreciate it if was a bit longer as it did feel like it was setting up further story arcs in the end. 4.5/5
Darlene: This one's a straightforward kind of horror that juggles several subgenres with ease. It's easy to get where the story is going but it would also be a crime if I were to spoil the surprise. There are some legitimately creepy bits in here and when the story's just about done, it goes full throttle with gory details. It gets the job done and makes no promises it couldn't keep. 5/5
They Come: The book closes and goes full circle with another story about animal horror but this one ups the ante. Content warning again for animal violence! It ups the ante in terms of the peculiarity and bizarreness of the story, as well as the level of violence. I think this is a deliberate "full circle" moment when they referenced a music artist that was referenced in Attack Cat, adding a nice little touch. This one, I feel, is a bit more straightforward tale with a sense of mystery to it and it ends with quite the punctuation that leaves the reader in a state of shock and awe. 5/5
Overall, The Four Corners of Horror offers up a bunch of stories that are weird, creepy, and gory. Matt Converse's writing style is easy to adjust to but they do have a tendency to leave details here and there that add meat to the characters, adding weight to these short horror stories as it helps the reader see them more as "lived-in" people. This helps make the horror effective. The only struggle I had was with the story Darlene as I felt like it had more to tell.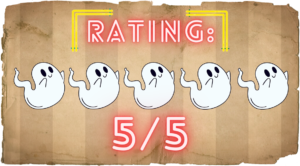 Cirque Berserk by Jessica Guess
From writer Jessica Guess and first published in 2020, Cirque Berserk is a slasher novel about a group of high schoolers who go to an abandoned carnival that saw a massacre back in 1989 that lead to its closure. In 2019, the evil that shed blood is reawakened and will take these kids one by one.
This was a fun and brief read. The author delivers the book's bloody promises while carrying a few twisted tricks up its sleeve. It's best that I save the surprises this book has in store but know that this is a true-blue slasher novel but it also plays with expectations and gives focus to some unusual characters. The kills are proper brutal but I wish we got to spend more time with the would-be victims before they got offed. Though, after you could read the book, they're not all meant to be characters you soak in. The characters that we do get to spend a lot of time with having some complicated backstories.
It's weird because you get where they're coming from but the things they have to do to survive really throw me for a loop in rooting for them. Though, I guess that's part of the book's charm. Aside from being an out-and-out slasher, it is also a twisted and touching story about finding family among friends. Now, that I think of it, the classic slasher mindset I have tells me I need more character development for the victims but I think that would take away from the main characters that are the focus of the story. All I'll say is that we don't usually get slashers where the out-of-mask killer isn't a big, hulking dude, and I really dug the route the story went. It was equal parts fun, heartwarming, and creepy when you do stop to think about the implications.
Overall, Cirque Berserk is perfect for fans of slashers that are looking for a bit of something extra to spice things up from the usual formula. It goes by fast and before you know it, you're done (though it did take me like 2.5 days due to me being tired all the time!)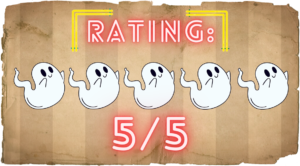 The Taking of Jake Livingston by Ryan Douglass
Author Ryan Douglass ' first foray into horror, The Taking of Jake Livingston, tells the story of a young Black teen who can see the spirits of the deceased. Things get complicated when he's not only one of the few Black kids in school, but also one of the few queer ones. Things get even more complicated when a dangerous spirit named Sawyer Doon makes himself known and wreaks havoc.
I thought the story was quite engaging and I couldn't predict where it was going for the most part, which I liked. We know right off the bat that Jake can see ghosts and how he struggles with this ability but we're first thrown into how he lives in his unique life, up until a pivotal moment sets the plot in motion.
Jake himself is a pretty likable character, and I just wanted to see him get a break, as he has to go through microaggressions as a Black and mostly closeted queer teen. Do take note that the book is unapologetically YA but that doesn't necessarily deter me from this read. His dynamic with Sawyer is interesting as they share similarities. Sawyer is kind of like a glimpse into what Jake can become or what he has the potential to do, which Sawyer sees as something he can use (hint: the title of the book). The difference is that Sawyer is white and has done some pretty heinous things.
Things get pretty creepy and intense but I wouldn't necessarily call the book scary. In fact, a lot of the supernatural elements lean towards dark fantasy but that doesn't make it a bad book, in my opinion. Near the last half of the book, some pretty disturbing stuff is revealed and happens, which caught me off guard, which I wish the middle of the book had more of. So to recap: the first part really hooked me in and I went wherever the book took me with its unpredictability, the middle got a bit comfortable until the last part had me fully committed again with bigger stakes.
Overall, The Taking of Jake Livingston is a relatable book that teens and adults alike can enjoy. It makes some dark subject matter readable while still having moments of hope and budding romance.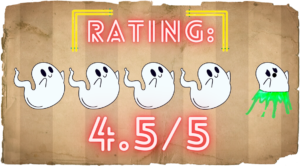 This was a pretty satisfying set of recent reads so far! You can find these books on Amazon, Book Depository, or wherever books are sold.
More Book Reviews
Adam Cesare's Clown in a Cornfield is a book that swept the reading horror community, and for good reason. It's a surprisingly gritty, intense experience that slickly includes sharp generational…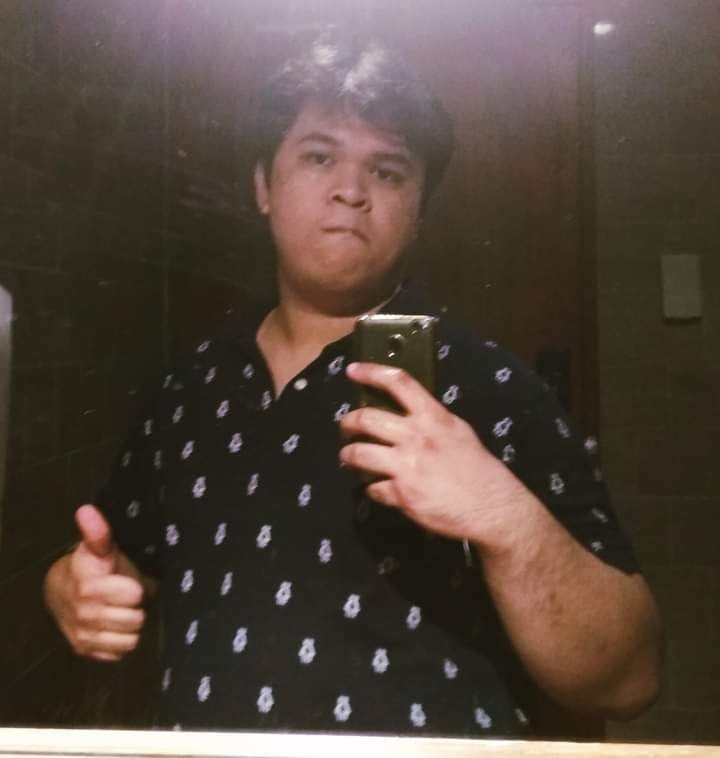 Dustin is a horror fan and sometimes short story writer who hails from the Philippines. He likes a lot of the horror genre but usually goes for slashers and arthouse/slowburn stuff. Currently, he's trying to make up for lost time in the horror literature world by digesting as many horror books as he can.