As a new fan of Fear Street, largely thanks to the pretty dang good film trilogy put out by Netflix (check out our reviews here, here, and here!), I've made it my mission to hunt down as many of the books as I can. Imagine my surprise when I discover that these books aren't really readily available — at least in my country. Luckily, a local book store has one available so I gave it a shot! It didn't have the original cover that made the books so popular and attractive but it's better than not having the book, right?
What is it About?
Written by R.L. Stine, Fear Street: Halloween Party is the eight installment in Mr. Stine's book series about the cursed titular street and the tragedies that befall the teens within that street and/or the neighborhood of Shadyside, where the street is located. In this one, a mixed bag of jocks and "wimps" are strategically invited to a Halloween Party in an abandoned house on Fear Street, by a new student who now lived there. Unknown to them, someone is out to get them.
What Worked?
When going into a Fear Street book, I've read that you have to go in with the mindset that this is a young adult book series made in the '90s so it's got different standards than the YA novels we see today. I went into this one with that knowledge and I'd say that's right. Consequently, an adult horror fan looking for more mature content need look elsewhere as this is actually tamer than even the film adaptations! However, that doesn't detract from the books.
First, I appreciate that, like Mr. Stine's Goosebumps books, you can pick up a Fear Street and still get a story that stands on its own, with inconsequential but neato easter eggs for avid readers. I think I spotted some obvious references but I'm sure eagle-eyed fans will spot some more subtler ones.
I dug the characters as well. The dialogue does tend to fall on the cheesy side but that's part of the charm. Terry is likable but it's his girlfriend Niki that steals the show. She's very resourceful and very much an active character when it comes to solving the mystery, which brings me to my next point.
This book definitely gave me the vibe of "your older sibling's Scooby Doo". I didn't really get scared with this book but it was an entertaining read.
While you probably might easily find out who the killer is, the journey getting there is where the fun is at. The titular Halloween party is described in simple yet easy-to-picture detail. The consequences of certain murders, though, are not taken lightly as the book ends on a bleak note.
What Did Not Work?
I didn't really find much to complain about but as mentioned, if you liked the movies and are going into the books expecting something as bloody or raunchy, this may not be for you. However, if you're in it for the fun spooky vibes that the films do have, sans the sex, violence, profanity, and drug use, you might like this one.
Where Can I Find It?
If there are fellow Filipinos reading this, Fully Booked should still be carrying copies on Lazada. Otherwise, it should be up on Amazon through some listings and Kindle.
Overall Thoughts
Fear Street: Halloween Party is an easy YA horror read. The pacing is brisk and caps off at about 100+ pages, and there's a lot light but mood-setting Halloween vibes that make this an entertaining read. Sure, it's got cheese from the '90s but it's perfectly aged cheese that still tastes good, thanks to the aforementioned spooky vibes, predictable yet engaging mystery and the cool characters.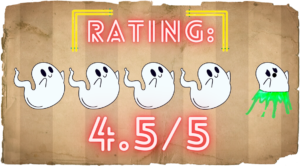 More Book Reviews:
Howdy, GoH fam! Dustin here again with another edition of Recent Reads, where I share my thoughts on the latest horror book I've read so you can get to know…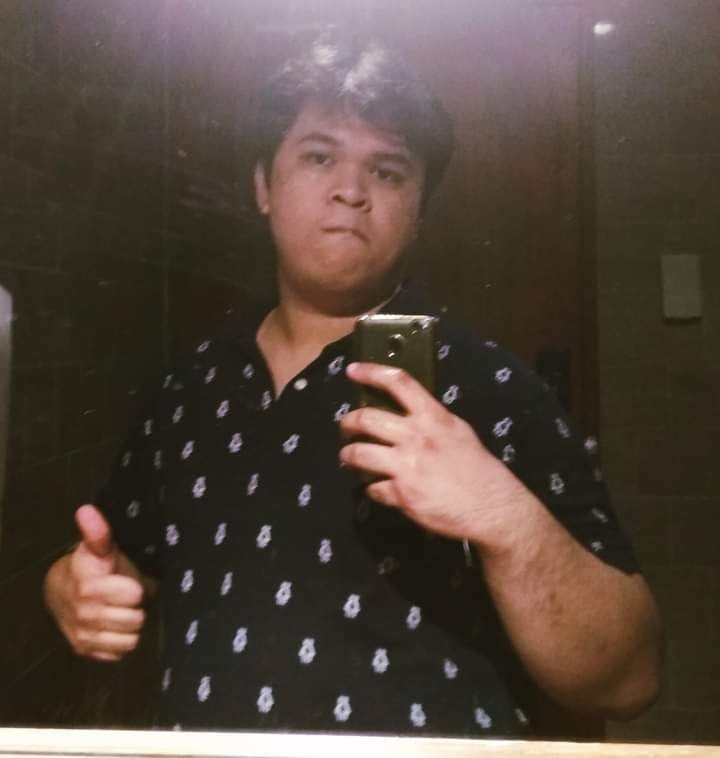 Dustin is a horror fan and sometimes short story writer who hails from the Philippines. He likes a lot of the horror genre but usually goes for slashers and arthouse/slowburn stuff. Currently, he's trying to make up for lost time in the horror literature world by digesting as many horror books as he can.