"My name is Roxy, but the village girls call me toxic"
After explaining how womankind found themselves alone in the land known as 'After Blue', we meet Roxy whose introduction of herself sets the tone of the film – a woman pushed to the outskirts of her own society, uniquely a single-sex one. What follows is a psycho-sexual, psychedelic sci-fi, coming-of-age drama unlike anything ever committed to celluloid. Melding together influences reminiscent of Europe's provocateurs' like Jesus Franco and artistic surrealism of Alejandro Jodorowsky, director Bertnard Mandico has crafted something wholly original – a feat few filmmakers may claim.
The production makes an instant mark in visual presentation, showcasing inventive set designs, otherworldly fashion and lush cinematography through an amethyst-like haze. The otherworldly aesthetic is punctuated by astounding visuals, expressed from bold statements such as a naked woman consuming the skin-stripped horse she is riding to a sexually liberated Roxy writhing in the dirt whilst smoking a squirming living cigarette. If these images sound peculiar or confusing (as they did to our poor, perplexed editor parsing this content), they certainly are, but the logic of Mandico's vision makes the content palatable and with purpose.
Complimenting the visuals is an eclectic score by Pierre Desprats, wonderfully shifting in tone to match intensity of scenes. From the 'cock rock' accompanying the heavier action sequences, and the muted electronica wrapping around the emotional responses of Roxy, the score is beautifully realized. Overall, the visual and audio presentation offers a unique experience that exists without direct comparison.
Steeped in eroticism, the abstract sci-fi narrative stays grounded in a celebration of the female form and sex. Feeling more inspired by classic European erotica, the sex in the film is presented in a very matter of fact manner. Furthermore, the coming of age motif – expressing a young girl openly exploring her sexuality – also calls back to an era of general acceptance regarding embracing one's owns body in an unapologetic way. Overall, it is a wonderful nostalgic love-letter to erotic of the 70's that is seldom duplicated with such skill, let alone in such a unique fashion.
Embracing an unabashed sexuality, actor Paula Luna embodies a young misfit searching for a voice in Roxy. Opposite her, Elina Löwensohn as Zora (Roxy's mother) gives the perfect balance of wisdom versus childhood folly. Consequently, the two resonate a familial vibe of mother and daughter on the same mission but with different insights. Additionally, Agata Buzek gives a commanding performance as the larger than life, enlightened creature known as Kate Bush. Overall, the chemistry and bravado of the cast bring Mandico's vision together.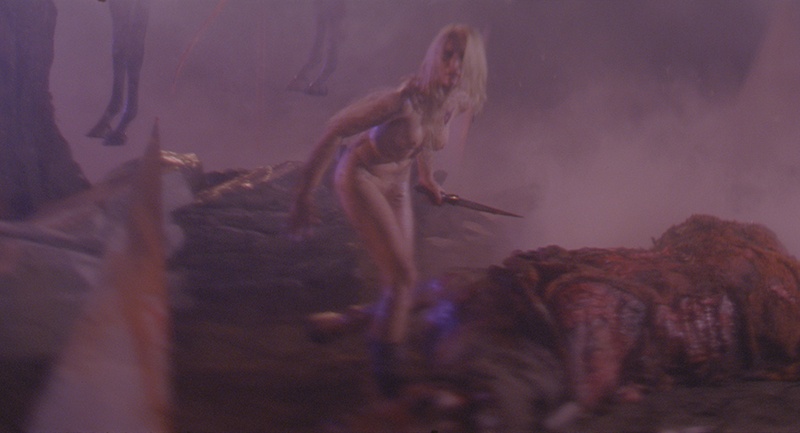 Despite being a truly unique artistic vision, the film is not without its faults. Notably, the two hour runtime results in a pretty quick burn-out to the sensational imagery – the inventive visuals lose impact as the film stretches on. The film is an undeniably sincere artistic expression from Mandico, unhinged and beautiful, yet it is a film that asks for deeper exploration and interpretation. Sadly, it is unlikely at the two hour runtime that many will be willing to take on such a task. If anything, After Blue's greatest shortcoming comes from its over-indulgence and excess. The sense of awe being replaced by a sort of malaise as the visuals and the story linger longer than welcome.
It is easy to applaud the ingenuity and vision of Bertnard Mandico to create something that even hardened cinephiles will see as wholly original. However, originality does not always lead to enjoyability and, at times, the production is too indulgent to take seriously. Ultimately, After Blue is a wonderful edition to Fantastic Fest that I would implore everyone to experience for themselves.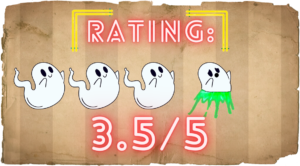 We watched After Blue (Dirty Paradise) at Fantastic Fest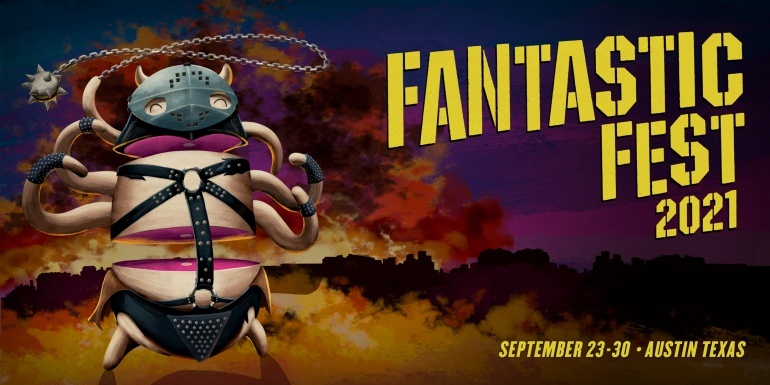 More Festival Coverage
A film about the intersection of sexuality with food might initially feel like a pretty out-there pitch. However, anyone casually considering the topic will find that the concepts of hunger…