Christmas Bloody Christmas is an over-the-top slay ride of holiday cheer fear! Writer and director Joe Begos (VFW, Bliss) always delivers a combination of good storytelling and delirious, gory violence to audiences. Digging deep into genres like horror, science fiction, and heavy metal music, each one of his films is unique in content. Viewers can find things like alien abductions, struggling artist vampires, and under-siege Vietnam vets fighting drug dealers in their VFW bar, in his movies.
Begos' latest film, Christmas Bloody Christmas (2022), is sure to be a future family favorite for the holidays. The movie sidelines traditional Christmas themes like faith, family, and claymation. Instead of snowy miracles, the film celebrates possibly the greatest gift since the original magi brought gold, frankincense, and myrrh to an anonymous stable in Bethlehem – a fantastic gut punch of mechanized holiday horror. Recalling venerated classics of murderous, machine mayhem such as James Cameron's The Terminator, and Richard Stanley's Hardware, Christmas Bloody Christmas is a wild, violent and frenetic slay ride that refuses to explore the magic of Christmas and will delight viewers for years to come.
It's Christmas Eve and independent record store owner Tori (Riley Dandy) just wants to get drunk and party, but when a weapons-grade, robotic Santa Claus at a nearby toy store goes haywire and begins a rampant killing spree through her small town, she's forced into a battle for survival. (SOURCE)
Joe Begos' passion for rough-and-tumble, thrilling entertainment enriches his films. Christmas Bloody Christmas' title is reminiscent of stoner-doom band Electric Wizard's album, Wizard Bloody Wizard, itself an homage to heavy metal progenitors Black Sabbath's 1973 album Sabbath Bloody Sabbath. To complete the circle, the memebers of Sabbath were fans of horror movies and and decided to take their name from Mario Bava's 1963 film, Black Sabbath, which was playing across the street when the band was looking for a new name. I don't know if Begos was aware of all this when choosing a title for Christmas Bloody Christmas, but I believe it is not an enormous leap to say it influenced him.
In Begos' enthusiasm for making this next-level action film, he introduces the next generation Sarah Connor with his final girl, Tori Tooms. Tori is an independent and resourceful woman who loves her business, and her customers as well as partying. She won't be slowed down or distracted by things like deep, meaningful relationships or psycho-Santa killer robots. And she has no fucks to give and will go toe-to-toe with anything that gets in her way. Her banter and verbal ripostes with employee Robbie (Sam Delich), who clearly has a deep crush on his boss, give the movie the feel of a screwball comedy mashup between Home Alone and Michael Crichton's Westworld.
There are plenty of exciting moments of chaos and gore as the destruction increases. I lost count of the crushed skulls and tossed corpses (Terminator Santa's signature move) flying over the screen amid all the explosions and vehicle crashes.Next level weapons included tactical seat belt use, and even a sword fight thrown into the fray. All of this to the sound of Steve Moore's (The Guest) synth-heavy soundtrack to round out the snappy dialogue and action.
For fans of Christmas light-lit up destruction, put on your best ugly sweater and cuddle up in front of the television for a new Yuletide tradition. Forget Rudolph, Frosty, and the Peanuts gang for robo-killer Santa and a final girl that won't quit. Viewers can be confident that Jeff Begos takes his work seriously enough to make Christmas Bloody Christmas plenty of fun for all.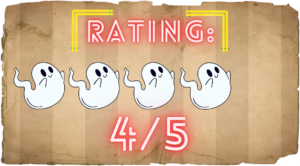 Christmas Bloody Christmas is currently streaming on Shudder. If you would like to try Shudder for yourself, enter our exclusive promo code on signing up for a 14-day free trial (normally only a 7-day trial).
More Film Reviews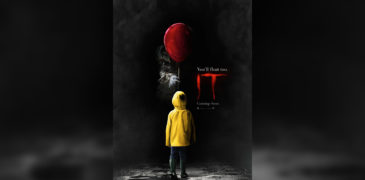 The film It (2017) surprised me. In fact, I saw it five times due to how much I enjoyed it! Unlike a majority of modern horror films, it focused more…
I am a lifelong lover of horror who delights in the uncanny and occasionally writes about it. My writing has appeared at DIS/MEMBER and in Grim magazine. I am also in charge of programming at WIWLN's Insomniac Theater, the Internet's oldest horror movie blog written by me. The best time to reach me is before dawn.