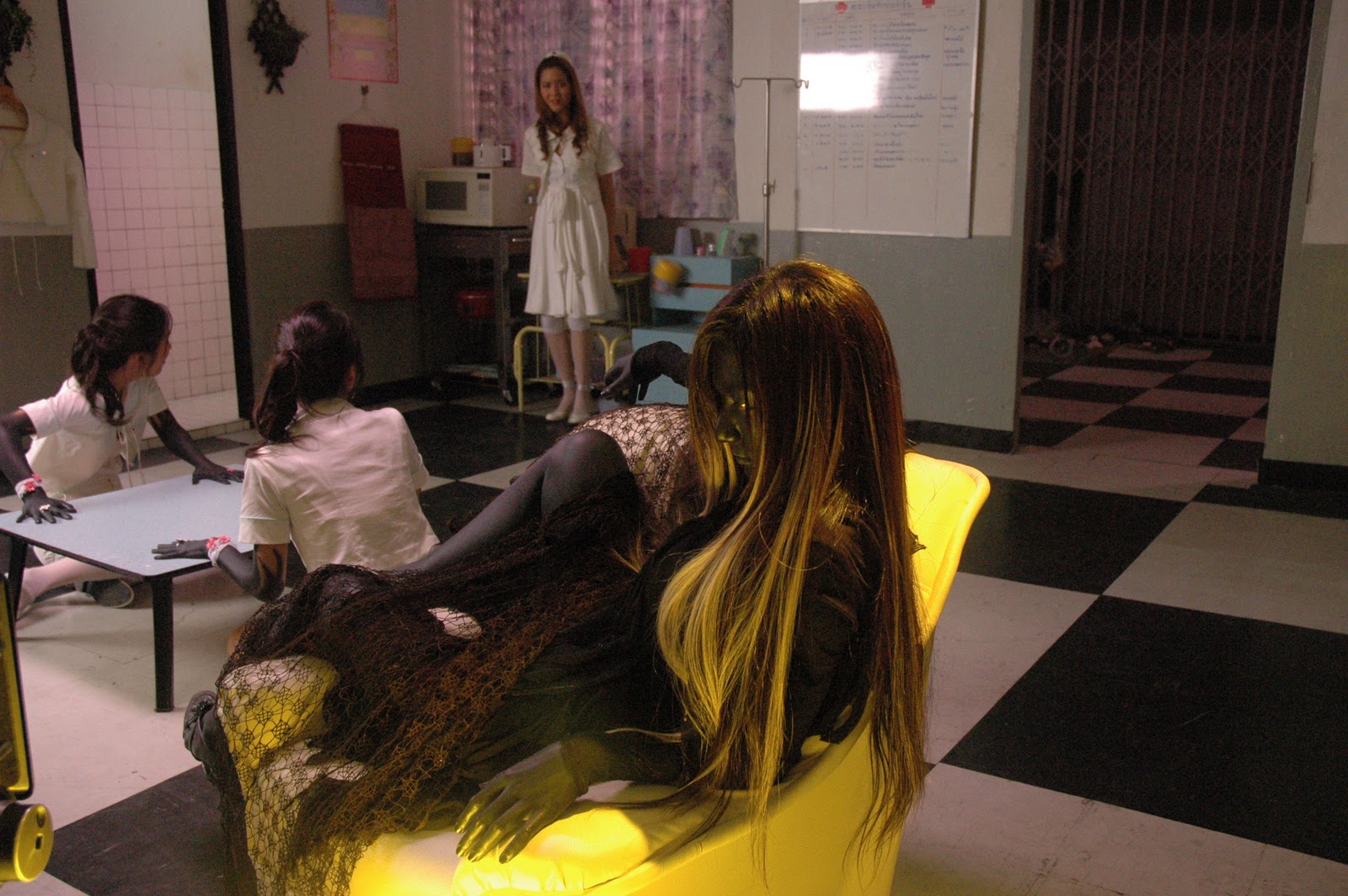 READER WARNING: Ghosts starring in this review may contain an excessive amount of exploding glitter.
Konnichiwa! Bonjour! What's the story, bud!? Straight Outta Kanto here, bringing you a big fat oozing slice of bonkers Thai horror that will keep you in suspense – AND suspenders. I know in this current global climate, hospitals are the last thing we want to be thinking about any more than we are… HOWEVER.
While movies like legendary J-Horror Infection by Masayuki Ochiyai would be top of the list of medical themed cinema to avoid… I am thoroughly of the opinion that 2007's Sick Nurses (Thai: สวยลากไส้ o Suay Laak Sai) is SO far removed from the reality of an actual hospital scenario, that one could watch it without being reminded of international pandemics.
Brought to us by notorious Thai movie makers Piraphan Laoyona and Thodsapol Siriwiwat – of Ong Bak and Chocolate fame, this controversial movie was originally banned by the censors for its highly exploitative nature. The core plot of this supernatural shocker has its origins in the Thai folklore belief that after seven days, a dead person's spirit returns to right any wrongs if there's any unfinished business. Sadly, the recently murdered sexy young nurse, Tahwaan (Chol Wachananont), has MUCH unfinished business. The business comprising primarily of… revenge.
This particular Thai hospital is overseen by the dashing and dastardly Doctor Tar (Wichan Jarujinda). Not only has Doctor Tar been providing out-of-hours services to his staff of seven highly gorgeous and unprofessionally clothed nurses (not a sniff of PPE in the entire 90 minutes) but Tar and his said girl-band of nurses have been peddling dead body parts and organs on the Thai black market. Tahwaan, who genuinely loves Doctor Tar, is reviled to find out about both his black market and black hearted activities. Cue various threats of exposure to assorted medical and police bodies.
Well. We can't be having that now, can we? Time for Doctor Tar and the nurses to put to practice the age old saying of "The Only Good Witness Is Dead."
Sick Nurses is an absolutely outrageous EVENT of a movie. Set in a hospital more reminiscent of a sorority house, prepare your senses to be b o m b a r d e d. Over The Top J-Horror style tropes taken to the extreme, hilarious spectral bitch fights, gratuitous "fan service", top tier creative off-beat gore effects, slick and cool continuing motifs and absolutely banging cinematography.
Not all trash, Sick Nurses does touch on genuine human issues such as eating disorders, body dysmorphia, trans rights, the dangers of the poverty-crime trap and the hypocrisies and abuses of those in power. That being said, this is a movie for those with a strong sense of humour, and an even stronger stomach. This is an essential requirement for that twist ending.
From a medically factual point of view, Sick Nurses may present as negative. However, I think it's fair to say, if all healthcare professionals looked like these women, we'd all want to test positive.
More Reviews:
Deathsport is a 1978 sci-fi action drama, directed by Nicholas Niciphor, with additional shots directed by Allan Arkush, and produced by Roger Corman. The film is a somewhat spiritual successor…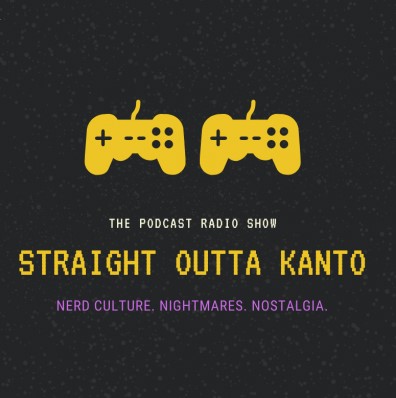 Straight Outta Kanto is the nerdy nom de plume of international horror-shock musician, illustrator and radio personality Venus de Vilo.
Straight Outta Kanto is a podcast and review blog dedicated to bringing it's audience the warped and weirdest in nerd culture, nightmare fuel and 90s/00s nostalgia.
Champion of the Shurikon 2018 Pokémon League competition, certified VGC Dragon Gym Leader and CEO of Pokémon Fan Club Ireland, Straight Outta Kanto is an unapologetic otaku and psychotic J-Horror fanatic.