One of the biggest highlights of the Japan Film Fest Hamburg rests within the diverse selection of short films. For the audience, this means getting the chance to see original shorts seldom screened outside of Japan and unlikely to ever release in the West. The fest embracing multiple genres, too, ensures a varied experience. This year, we decided to dive into a handful of the shorts and share our thoughts to help viewers know which options should not be missed!
I See You
I See You is a 2019 stop-motion animation horror film created by Ryo Sato, Ayana Tashiro and Masafumi Uemura for Laputa Art Animation School. An abandoned house is for sale, but it is said to be haunted. The cleaning staff, who are hired to do a complete cleaning of the foreboding house, is not deterred from the insidious reputation. Predictably, their confidence slowly begins to crumble as inexplicable events begin to happen.
The short is beautifully smooth in its stop-motion animation, showing true dedication to the artistic craft itself in the medium of film. The story itself is a great introduction to horror for a younger audience, highlighting darkly comedic undertones perfectly paired with an overall spooky atmosphere. The unsettling score, as well as a Tim Burton-escque style to the character designs, also complement this charming style. This is a noteworthy display from the relatively unknown creators and should not be missed.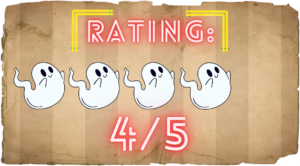 Blood Blade
Blood Blade is a 2019 action horror short and the first film by Hiroshi Okada – he wrote, filmed and directed this whole production. The heroine Momo brings down "Oni", monsters and demons in human form, with her sword in a splendid way – stylish to say the least. Together with her inexperienced friend, Kaori, she must prevent an army of immortals from being built up.
Reminiscent of a 90's anime OVA, Blood Blade delivers style over substance with over-the-top action and narrative. Lacking much depth and with only adequate performances, the short seems more of a starting point for Hiroshi Okada as a rudimentary experience. Regardless, I am excited to how the young filmmaker develops from here.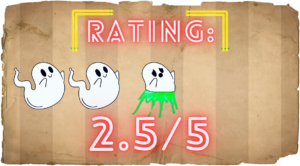 KA.TA.MI.
KA.TA.MI. is a 2020 short film, directed by Time Ryōsuke. Ryōsuke also directed the 2014 I, Dolphin Girl, also currently being shown at Japan Film Fest Hamburg this year. Katami Watase is young, ambitious girl with aspiration to become a cinema actress. For this, she needs talent, belief in herself and support from friends. The interview turns tense as the aspiring actress begins to feel personally attacked.
The film delivers a compassionate and spirited speech about what it take to make it in film. At only five minutes, the short is one note as a relatively singular vision, but the message is both inspirational and empowering, serving the purpose of the meaning sufficiently. Expounding the importance of community support, the short is an impassioned love letter to cinema that will resonate with cinephiles.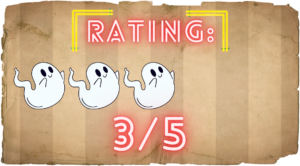 Anna's Love
Anna's Love is a 2019 horror short and the first film from director Kōji Takahashi. While looking for a cheap apartment, a young man, Masato, comes across a tempting offer. However, the people behind this enticing offer – the widowed landlord and his daughter, Anna, whose family roots stretch as far as Transylvania – are surrounded by a dark secret.
This short is a wonderfully visual experience, showcasing stylish cinematography and an impactful use of contrasting colours. The practical effects are deployed in a stunning way, and the excessive amount of blood perfectly macabre. Sadly, the narrative does lack some depth in its characters and is largely aimless. In spite of its shortcoming, Anna's Love is a poignant horror piece from Kōji Takahashi, a fascinating take on vampiric lore.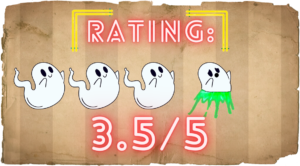 Dream to Accept Reality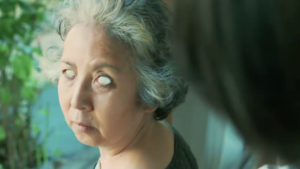 Dream to Accept Reality is a 2020 supernatural horror short directed by Yūta Shimotsu. On a visit with her grandparents, a young woman is shocked to find her losing control of her senses and begins to expect the supernatural.
A personal favorite of the batch of shorts, Dream to Accept Reality boasts an incredibly dark atmosphere, enhanced perfectly with an atmospheric score and fluid cinematography. In particular, the sound design is an idyllic mix of ambient and industrial sound that wavers between fitting and disorienting. In addition, the performances are executed perfectly, maximizing the tension of the production in the time they have. Ultimately, if you see one short during Japan Film Fest Hamburg, I suggest it be this one. I await on tenterhooks for future projects from Yūta Shimotsu!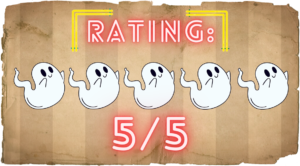 Children of God – Shinji and Rinka
Children of God – Shinji and Rinka is a 2019 action thriller short from Kazuaki Kashima. Shinji and his daughter Shizuku are ambushed by a crazy yakuza (Rinka) who kidnaps the young girl as a hostage. Requesting 100 million yen for Shizuku's safe return, Shinji begins a desperate pursuit whilst unaware he is not the only one after Rinka.
Compact yet effective, Children of God is a perfect example of how to craft a coherent short film with an impactful narrative. A crazy scenario, the work avoids becoming confusing from discerning performances and a fully realized script. The conclusion suggests this may not be the end of the end, however, to build excitement towards the possibility of a follow up or feature length film. An enjoyable, energetic crime romp, Children of God will leave audiences wanting more as the insinuated sequel may offer!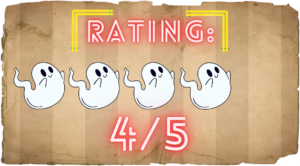 Oh! Who Do Recover
Oh! Who Do Recover is a 2019 action comedy from first-time director Narushi Takeda. A young school girl is surprised by a man in black while smoking in a shrine. Not far away, a teacher friend and a detective have an argument over a discarded cigarette until the man in black appears before them as well. If there's one thing he can't stand, it's improperly disposing of garbage. Resembling a spirit of vengeance, he flashes an archaic katana in a rage.
Heavy themes of environmentalism permeate this short story. The personification of the deity Acala, known to attack those deemed evil or unrighteous, targets people who litter in this case. The film takes a light-hearted comedic approach to convey a message of consideration to the environment and personal responsibility to nature.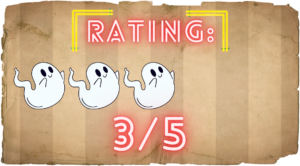 Cross Contact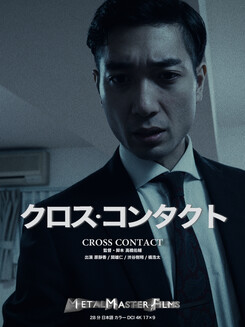 A young working class woman finds herself tangled in a reality jumping nightmare after witnessing the murder of a co-worker at the hands of a interdimensional traveller.
An intelligent sci-fi film running just under half an hour, Cross Contact is a largely bleak tale of murder across various astral planes. Working on a small budget, the film is able to tackle an abstract concept with a style and moody atmosphere that makes for an engaging watch.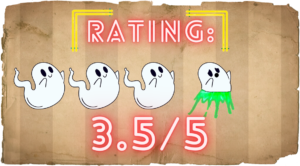 Out-There
Out-There is a 2020 horror thriller short written by Shingo Takeda and directed by the duo of Takeda and Shinsuke Fujioka. Anxiously awaiting the return of their partner from work, a young man kills time by chatting with a friend over video chat. However, the situation turn horrific when the man realizes he is not alone and a spirit is looming in the background.
The film exhibits influence from classic J-horror Ringu on its proverbial sleeve, showing incredible similarities in tone, build up and character design. Despite this, the short is not a rehash of another intellectual property and utilizes this likeness to create something different yet equally disturbing. Overall, Out-There embraces the best of J-Horror and condenses it down into an effectively thrilling horror experience.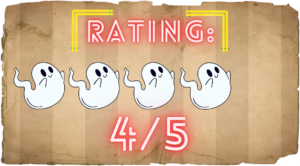 Stool Doll
Stool Doll is a 2020 independent piece of extreme cinema from director
Santarō Shinohara. Yoshio Tobari believes he has found the perfect woman in Hanaka. However, Hanaka is a creation of the troubled man's own 'love', a nasty concoction of the man's own brown excretions.
The short is an austere production, unabashed by social normalcy to tell a unique story. This film is not for everyone considering graphic scenes of coprophilia emphasizing sexual kink. Likely to leave and bad lingering taste for most, the distinct story is perfect for those who enjoy extreme cinema which challenge norms (or test the boundaries).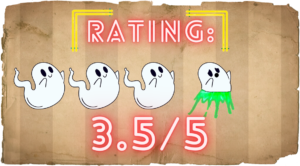 Genius Director
Genius Director is a 2020 short film directed by Shingo Kanemoto who also directed Dosuemon (2020) also available at Japanese Film Fest Hamburg. Juzo Onigawara's ego is bigger than any other director's. On the set of his latest film, he is rage incarnate, proceeding to dominate everything and violate everyone. Humiliation or physical violence is his common tactic, but his actions takes a particularly dark turn when he summons a young actress to his apartment for 'private lessons'.
The portrayal of Juzo as a reprehensible character is delivered perfectly, becoming the embodiment of every negative trait a director could possess. From assaulting staff to sexual misconduct, the set is the definition of toxic workplace environment taken to the extreme. Although his actions are played off as comedic hijinks, they are certainly not without deserved consequences. Overall, Genius Director is an unflinching and unapologetic experience aimed at those who love their comedy as dark as possible.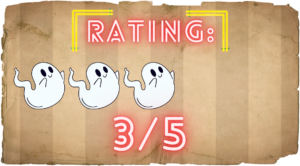 Shrouded at Dusk
Shrouded at Dusk is a 2019 thriller from director Hiroyuki Mahara. Young Eriko makes house calls as a prostitute, but her day starts of nightmarish thank to a dark request from her first client. Unnervingly, the troubled man asks her to wear special clothing for a tribute to his daughter who committed suicide. Hesitant at first, Eriko obliges and the peculiar man provokes memories of her own father.
Poignant in its delivery, this short deals with situations that some people may find distressing. The subject of regret, hatred, incest, child molestation, suicide and revenge are all explored in this film to great detail as a shocking display of two people mutually using each other to try and escape their past. If you can handle such topics, I highly recommend watching this short.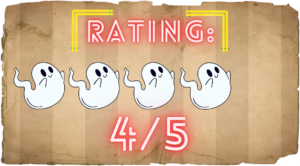 Talala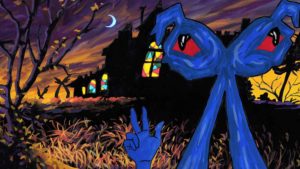 Talala is a 2019 anime directed by Hiroshi Takizawa. It follows a dreamy young girl who loves to play music and experiences fantastical events leading into a a magical summer day.
The short presents the psychedelic adventures of a young girl in her own ethereal world, passing the day as she pleases. Accompanied by beautifully innocent music, and following a carefree story, it is a film which works successfully through the fun, childlike tone. In conclusion, the short was cute enough to melt my icy heart and tap my foot along to, providing wonderfully colourful animation to boot.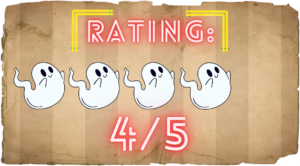 More Film Festival Coverage:
Veteran actress Veronica (Alice Krige) has just undergone a double mastectomy and has decided to go to a secluded retreat with her nurse in order to heal both physically and…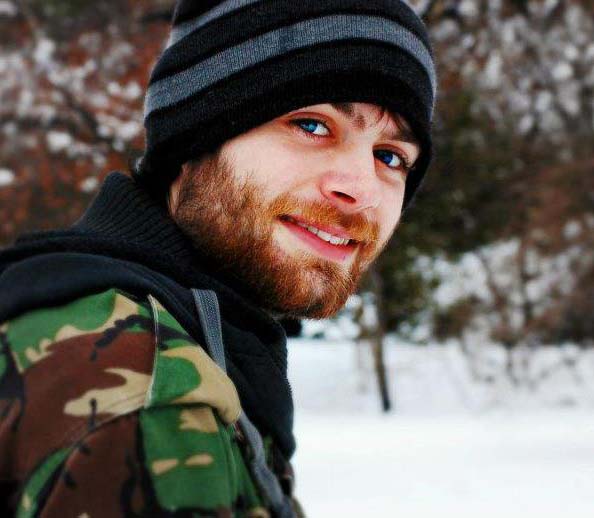 Hey there, I'm Jim and I'm located in London, UK. I am a Writer and Managing Director here at Grimoire of Horror. A lifelong love of horror and writing has led me down this rabbit hole, allowing me to meet many amazing people and experience some truly original artwork. I specialise in world cinema, manga/graphic novels, and video games but will sometime traverse into the unknown in search of adventure.