Off of the back of our best of 2020 list came a slew of recommendations through both our facebook pages, The Yurei and The Banshee. Out of multiple titles recommended, one stood out to me with some glowing praise for The Dark and the Wicked by Bryan Bertino. Off the kinds words of the community, I decided to jump in.
WHAT IS IT?
Two siblings return home to their mother, who has been struggling with her own mental health as well as managing the farmland and sickly patriarch. The siblings learn of the mother having horrific visions which lead her to taking her own life (early in film). After her death, the two siblings begin to suffer from horrific visions, paranoia, malicious phantoms and attacks on their land.
WHAT DID I LIKE ABOUT THE FILM?
Where to start? The Dark and The Wicked is a well rounded horror experience, creating a wonderful atmosphere of dread while still hitting the mark on jump scares (effective not cheap). For horror fans that care for little else other than a productions ability to unsettle them, this film is perfection.
The unrelenting assault of the 'entity' elevates the feelings of dread and helplessness, as previously stated, the presence embodies both "unrelenting evil and uncompromising terror". The evil presence will contort loved ones to evoke madness in its victims or appear as a trustworthy ally only to switch into a confrontational and threating persona. Consequently, the production gifts the viewer with ghastly visions of tortured souls and a constant sense of distrust. Overall, the deaths in the film are built up by a torturous methodology that makes for an joyously unsettling experience.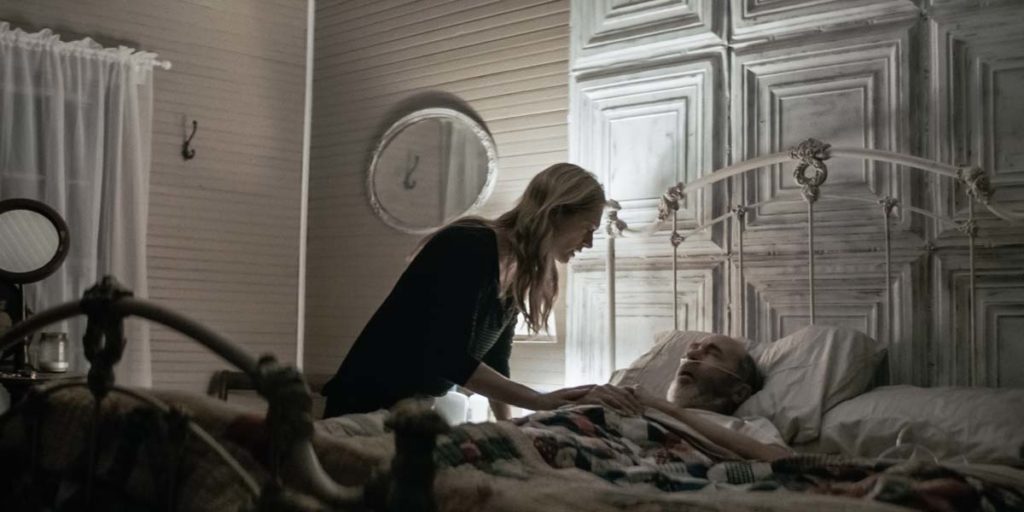 A few more quick notes; the score is impeccable in capturing a sense of dread, the performances evoke empathy/sympathy in their struggles, the plot is abstract but not to the extent of alienating audiences, and the cinematography is sharp and perfect for capturing all the chaos.
WHAT DIDN'T I LIKE ABOUT THE FILM?
To be a bit nitpicky, there are a few common horror tropes and scenes that could have been handled with more creativity. How many times are we going to see someone cut their fingers as they are preparing meals?
Additionally, there is a lack of lore behind the creature, ghost, or devil (?) that is destroying the family. However this does not detract from the experience, instead asking the viewer to just accept the scenario as it is. A negative for some, but the pacing being so on spot makes it feel like a moot point from my own experience.
OVERALL THOUGHTS
In some circles, the film has been touted as being similar to an A24 production. While I have a particular love for films of that ilk, The Dark and The Wicked is its own beast with a fast pace and more scares than the atmospheric slow burn of an A24 project. This form of categorical praise should be pushed aside to detractors and give the film a chance on its own merit, as A24 has as many vocal fans as detractors on social media. Ultimately, The Dark and the Wicked has style in abundance but focuses heavily on scares. At a tight hour and a half, the production is a constant assault of violence and a haunting uncertainty.
While I hesitate to reflect the common statement of this being 'the scariest' film of 2020, it certainly has moments that will make you tense up. Additionally, the sheer unforgiving and relentless nature of evil on display should keep audiences on edge.
The Dark and the Wicked is an ideal horror film that fans of both atmospheric horror and jump scares should find some common ground and reason to rejoice. Highly recommended!
More Reviews: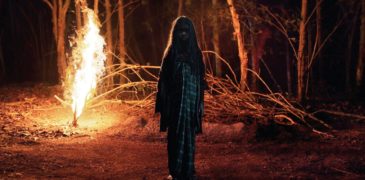 The modern age of cinema is a wonderful thing, for all of the collective conscience cooing for anything nostalgia soaked we are lucky to have access to film from around…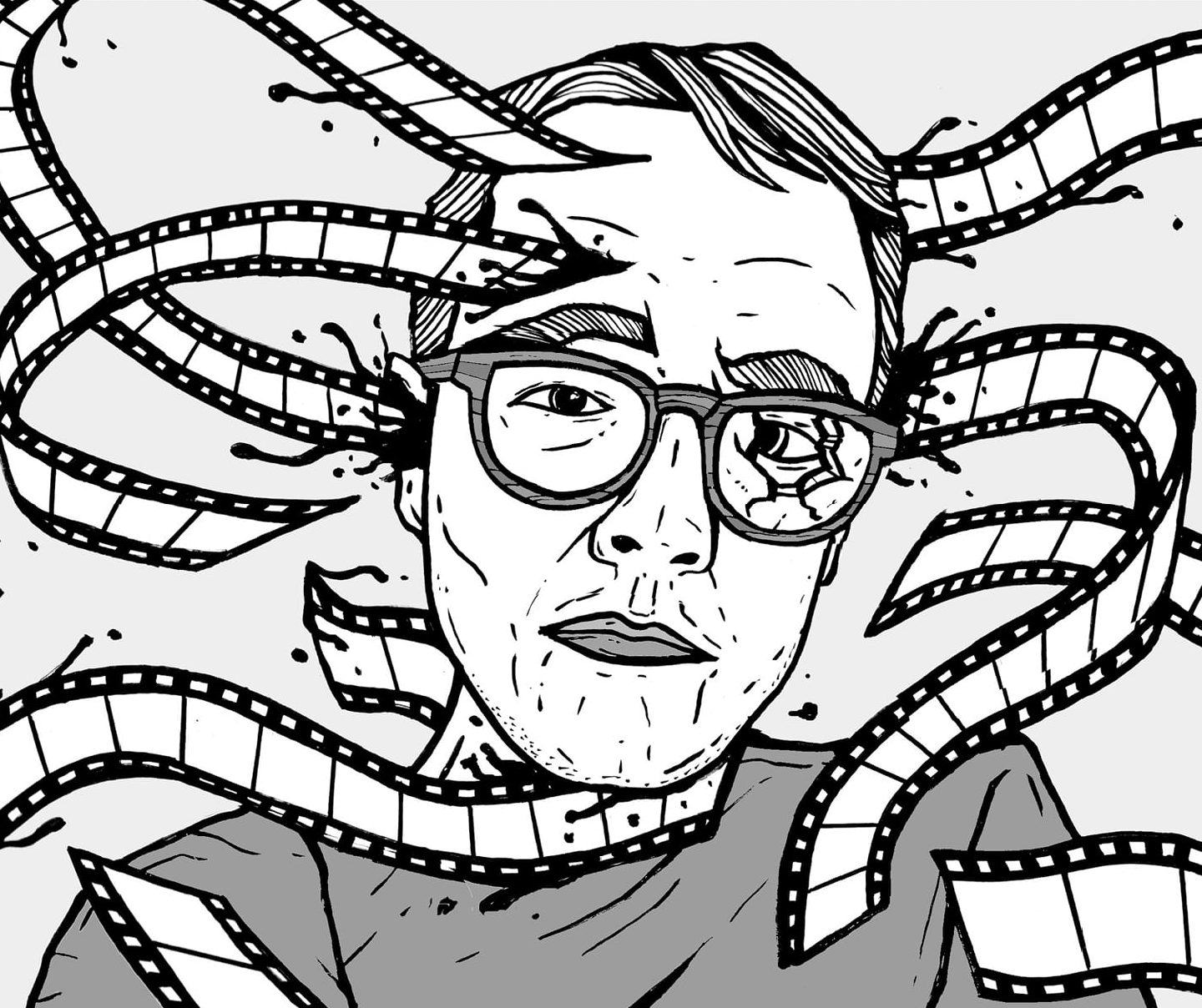 Greetings, My name is Adam and I am from Canada.
My love for all things bizarre came at a young age, as boredom in a small town lead me down a rabbit hole of obscure film, music, tv and literature. I have carried these fascinations with and turned it into a passion for writing, sharing and discussing the various arts.
My area of expertise, if there was one, would be geared towards Asian horror with a particular interest in film and manga. However, if it is odd, disturbing or trashy I probably heard of it or can at least pretend I have in conversation.
Thank you for taking the time to read my work, I always look to grow both as a writer and fan. I truly appreciate anyone willing to come along for the journey and share their passions in turn.