Straight Outta Kanto here, reviewing for all you dedicated followers of fashion a movie that will knock your socks off! Or should that be… knock your "slacks" off? Slaxx is a brand new female directed Canadian horror comedy coming soon to Shudder.
There's literally no other way to say this but out straight: Slaxx is a movie about a pair of killer trousers. Yes, you read that right. KILLER. TROUSERS.
Based on that premise, you could be forgiven for initially expecting some shlocky low budget B-Movie monstrosity. However, this is a stylish, sophisticated and extremely clever romp. Expertly demonstrating light and shade in the plot (yes, I assure you, there IS a plot in this killer pants flick) the directors finely balance horror, humour and heart.
CCC, or Canadian Cotton Clothing, is a Goliath fashion corporation that prides itself on its wholesome ethical standards. Environmentally sound production. Not a sweat shop in sight. Posters of smiling ethnic persons adorn every store just to remind their beloved customers of how ethically wholesome their standards are… Gee, wouldn't it be a shame if it transpired that all of that was absolute corporate b*llocks?
Cue dewy eyed, socially conscious new employee Libby, starting her first ever shift (a night shift at that) at the local CCC. It's a big night for Libby and CCC. Trendy influencer Peyton Jules is arriving at midnight for a special live stream preview of the hotly anticipated (and closely) new Super Shaper pants. Jeans that conform to the natural contours of your body…
Wowzer! I'd sure hate it to transpire that these extra snazzy pants are in fact imbued with the vengeful spirit of a wrongly murdered CCC employee and go on a 90 minute gore drenched rampage… it sure would ruin everyone's night. Plus, anal-retentive Store Manager Craig has worked so, so very hard to make sure tonight's live stream and stock change over go smoothly. Luckily he's got eager little newbie Libby to help clean up any… bloody… obstacles on his path to promotion.
Slaxx will resonate with anyone who has ever, ever worked retail. As a retail worker myself, I found this film both hilarious and harrowing in equal measure! Clearly Elza and Patricia who wrote this movie have done some hard time behind a cash register.
Not only is the day-to-day drama of working at CCC highly realistic, the gore and make-up effects are fantastic. Honestly, really well done. The cast were all superb as well. With a premise like this, there's so many ways this movie could have gone wrong but it didn't. Not only that, it handles the assorted plot twists and reveals in a way that isn't preachy or heavy handed. Slaxx gets its point across with humanity and wit. (And Bollywood loving trousers.)
To be honest, silly as murderous sentient trousers may seem, considering how advanced technology is getting these days, it's not completely outlandish to think that one day we may accidentally give life to something that should have stayed inanimate! I'm not saying an animated trouser rebellion is on our doorstep, but who knows what the future holds.
This won't be to everyone's tastes, one size won't fit all sure, but for a slightly more cerebral 'slasher', put down the phone and pick up some popcorn!
Want to check out more musings from Straight Outta Kanto?
Well you can!
On the official site,Facebook, Podcast (hosted via Nerd to Know) or Instagram!
More From Shudder: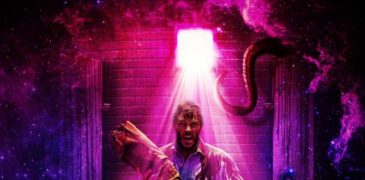 Fresh off its world premiere at Fantasia and coming exclusively to Shudder this week, director Rebekah McKendry's new film Glorious is a mildly amusing slice of cosmic horror that does…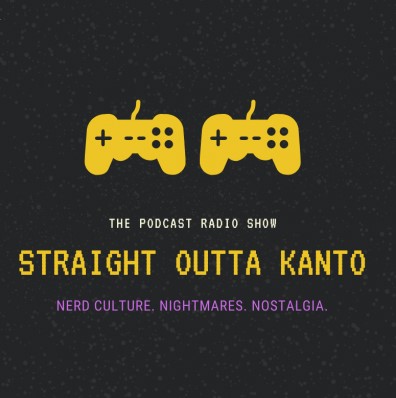 Straight Outta Kanto is the nerdy nom de plume of international horror-shock musician, illustrator and radio personality Venus de Vilo.
Straight Outta Kanto is a podcast and review blog dedicated to bringing it's audience the warped and weirdest in nerd culture, nightmare fuel and 90s/00s nostalgia.
Champion of the Shurikon 2018 Pokémon League competition, certified VGC Dragon Gym Leader and CEO of Pokémon Fan Club Ireland, Straight Outta Kanto is an unapologetic otaku and psychotic J-Horror fanatic.