Though the pandemic has seriously affected the way the world conducts business and we live our lives, filmmakers have been working to find a way to keep creating films in these arduous times. Turning to filming in isolated locations with a modest budget to help streamline the filmmaking process, avoiding densely crowded areas and limiting crew members in an effort to try to help keep those involved safe.
Unfortunately, these limitations can begin to take a toll on the film making process, often having a noticeable effect on the movie and souring the final product. On the contrary, numerous directors have thrived in this environment, producing some of their best work despite the hindrance. I firmly believe Superhost resides in the latter of these two categories.
What is it?
Superhost is a 2021 Shudder original horror thriller, written and directed by Brandon Christensen, known for directing Still/Born (2017) and Z (2019), as well as having crew credits on other films such as Bliss (2019) and VFW (2019).
"With their follower count dwindling, travel vloggers Teddy and Claire pivot to creating viral content around their most recent 'superhost' Rebecca, who wants more from the duo than a great review."
What Worked?
Unlike Brandon's other directorial work, that have a strong supernatural narrative in common with each other, Superhost's story is grounded in a plausible reality. It's horror deriving from a common shared experience whilst travelling rather than a paranormal occurrence. The majority of those more travelled share similar encounters of meeting eccentric or just plain creepy characters whilst holidaying in isolated locations similar to the protagonists, creating an uneasy atmosphere or needless paranoia in the process and is, by far, a more realistic terror than that of the Occult.
An accurate representation of the platform, the protagonist's vlog captures the over-edited, clickbait style of these shows that is all too habitual on video sharing sites. Excessive reaction shots, platitudinous graphics and a general cringy feel is quintessential to the "Influencer" crowd that has flooded social media, all re-enacted near perfectly. Projecting a considerable yet unnatural energy implausible to maintain, the pair soon resort to pandering their content as their follower count starts to diminish, the typical signs of an online personality's desperate to keep their popularity in addition to the significant income gained. However, outside of their show, the protagonists mostly conduct themselves like average adults, avoiding the entitled brat stereotype and immensely amplifying the characters likability.
The whole cast gives a substantial performance in their respective roles, however the film's shining star is the titular 'superhost' Becky, played by Gracie Gillam. Her zestful performance, comedic at first, soon takes a significantly unhinged tone as Becky becomes increasingly mentally unstable in her behaviour and attitude until she finally snaps in the films bloody conclusion. In spite of this, the character remains charming throughout, substantially improving the overall quality of the production with Gracie's casting.
Spoilers Ahead!
Contrary to my expectations, the story's conclusion was darker than I anticipated. Lacking the emphatic ending of 'survival against the odds' commonplace in modern horror, it instead achieves a grittier, pessimistic resolution with the antagonist's success in her murderous intent. This approach could have backfired if it wasn't for genial, well scripted characters, as well as a solid, yet uncomplicated story.
What Didn't Work?
Overall the story is entertaining, however there are a few questionable plot holes throughout. Reasoning behind a character's actions or reasoning not making logical sense, seeming confusing in the current situation the protagonists find themselves embroiled in. A normal reaction to a marriage proposal from a long-term partner is to not assume it is "for the likes", unnecessarily calling into question the validity of their relationship that lacks any greater analysis in the film's remainder. However, these are only minor occurrences that either progress the story or solidify the characters "influencer" lifestyle.
Where Can I Find It?
Superhost is a Shudder original film and is available to watch via their streaming service here.
Overall Thoughts
The film rose above and beyond my expectations. With compatible characters, an appealing setting and solid cinematography, the overall quality of the production was a pleasant surprise. Feeling, to a certain degree, reminiscent of Psycho (1960), but lacks the similar subtlety and nuance that made that film famous. That being said, Superhost is a gratifying film from a competent director. Though its shortcomings are evident, it should still entertain the bulk of horror fans.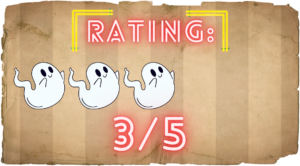 More from Shudder
The Etheria Film Festival, or Etheria Film Night, is an annual film festival to showcase the latest short films by female directors. The first Festival was founded in 2014 by…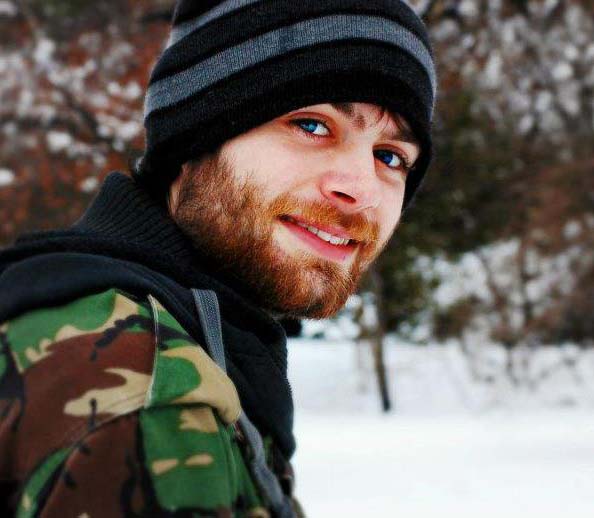 Hey there, I'm Jim and I'm located in London, UK. I am a Writer and Managing Director here at Grimoire of Horror. A lifelong love of horror and writing has led me down this rabbit hole, allowing me to meet many amazing people and experience some truly original artwork. I specialise in world cinema, manga/graphic novels, and video games but will sometime traverse into the unknown in search of adventure.