Week One
Welcome to Shocktoberfest 2022, the only horror movie festival curated by me! This is a list of movies I watched to prepare for Halloween, plus a thought or two. Week One is pretty long. I wish I could watch ten horror movies a week, but work and a non-horror movie-loving wife need attention. But my wife was traveling and work was canceled (because of Hurricane Ian), so I could spend four days digging into my Watchlist.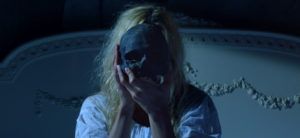 Surreal German film about a couple seeking to reconnect while exploring an old castle. Or is it? Director/writer Kevin Kopacka and co-writer Lili Villányi beguile viewers with their strange tale. This unusual ghost story has an unexpected, psychedelic twist and turns everything upside down. It is available to rent on Amazon.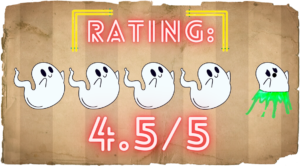 Hatching (2022)
A rare treat from Finland. Writer and director Hanna Bergholm presents a fresh take on toxic and dysfunctional family relationships. Awkward 12-year-old Tinja (Siiri Solalinna) bonds with a monstrous creature she hatches from an egg and experiences the pangs of motherhood. Available from Hulu.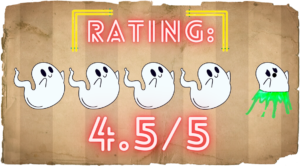 Heartland of Darkness (1992)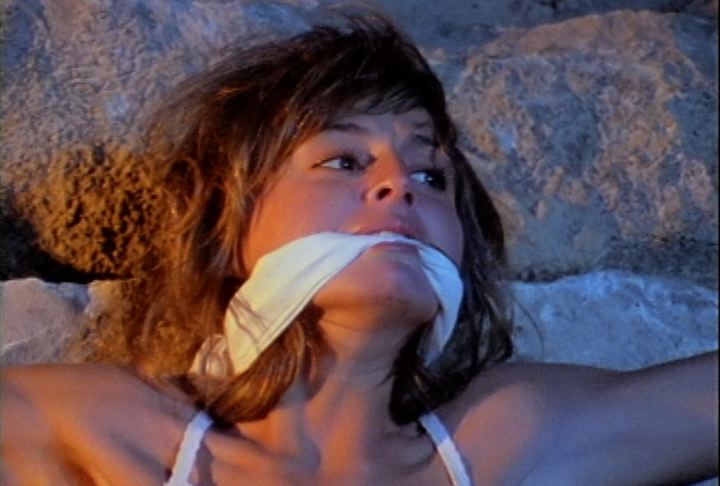 First time watch! I saw this as a screener from Visual Vengeance, a movie/television studio devoted to finding forgotten films and giving them a new audience. Heartland, long considered lost, is a low-budget, shot on 16-millimeter film about the devil worshiping, baby sacrificing, folks who live in America's Heartland. This movie earns an extra point for featuring Linnea Quigley as the sexiest high school teacher since Van Halen's Hot for Teacher video. Visual Vengeance's Blu-ray will be available in November.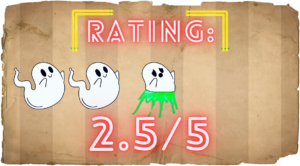 The Frenchman's Garden (1978)
A Paul Naschy triple threat – writer (co-written with Antonio Fos), director, and lead actor. Although shot with great visual flare, the true story of mass-murder Andrés Aldije Monmejis is a slow and tepid drama. Naschy's script ignores the killings and concentrates on Monmejis' domestic life as he juggles a wife, a jealous mistress, and a pregnant lover. Mondo Macabro's Blu-ray has an interview with Naschy and, of course, its notorious trailer reel.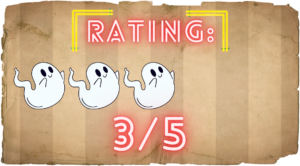 The Acid Eaters (1967)
Other than Pat Barrington's dancing, this film doesn't have much to offer. The story is simple. Released from their 9 to 5 jobs, a group of men and women ride their motorcycles into the country in search of the pyramid of LSD. A series of bizarre adventures follow and the ladies spend a lot of time out of their clothes. TRIVIA: Punk rock pioneers the Ramones named their album of garage band covers from the sixties The Acid Eaters.
Ti West's homage to seventies-era Grindhouse keeps getting better every time I watch it. The movie offers plenty more than steamy sex scenes, dripping blood, and a standout performance from Mia Goth. It is a love letter to the cinema of the past when films like this could only be shown at drive-in theaters and specialty cinemas.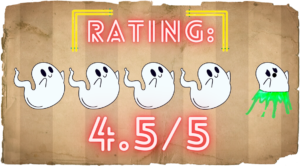 South America has been releasing plenty of fantastic horror films in the last several years. Thanks to streaming services, movies like Terrified (2017), and The Last Matinee (2020) are attracting fans in the US. Argentinian director Pablo Parés sci-fi horror gore-fest about a girls rock band fighting interdimensional slug monsters is an icky mess that you won't be able to look away from. The slugs turn people into foam-spewing zombies who propagate by vomiting into their victim's mouths. This is a very fluid-friendly movie. If you thought Psycho Goreman needed more dripping entrails, this one is for you. While not rigorous horror, director Parés and writers Maxi Ferzzola Hernán Moyano made an action-packed, fun movie with great practical effects. Available from Amazon and Google.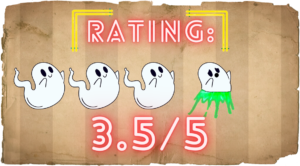 Sissy (2022)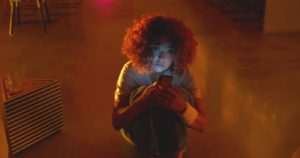 Another female-centric, fun movie. This movie has a lot of heart and Aisha Dee as the title character does a superb job engaging the audience. A clever revenge story that takes a sudden turn, Sissy also deals with the lasting effects of bullying. Adult Sissy must face her childhood bully when she reunites with her old best friend. Sissy is currently streaming on Shudder—If you don't already have Shudder, please take advantage of our promo for two weeks free!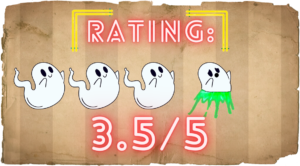 This filmed version of the popular Grady Hendrix novel is another testament to high school Hell. Life can be especially difficult when a demon possesses your best bud. A great movie for younger folks and people who don't like gory stories. Rented from Amazon.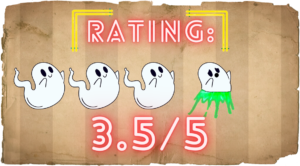 Blood and Roses (1960)
Roger Vadim's early adaptation of Sheridan Le Fanu's Carmilla is a seldom-seen masterpiece. Considered the Holy Grail among vintage Blu-ray studios like Vinegar Syndrome and Mondo Macabro, Blood and Roses is unavailable for a reissue because of extensive copyright issues. The movie is only available as pixelated YouTube videos or poor VHS to DVD-R transfers. Vadim's use of colored lights and ancient ruins set a standard for the ethereal films of directors to come like Jean Rollin. DVD-R from DVDLady.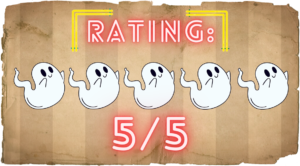 What are you planning on watching this month?
More Lists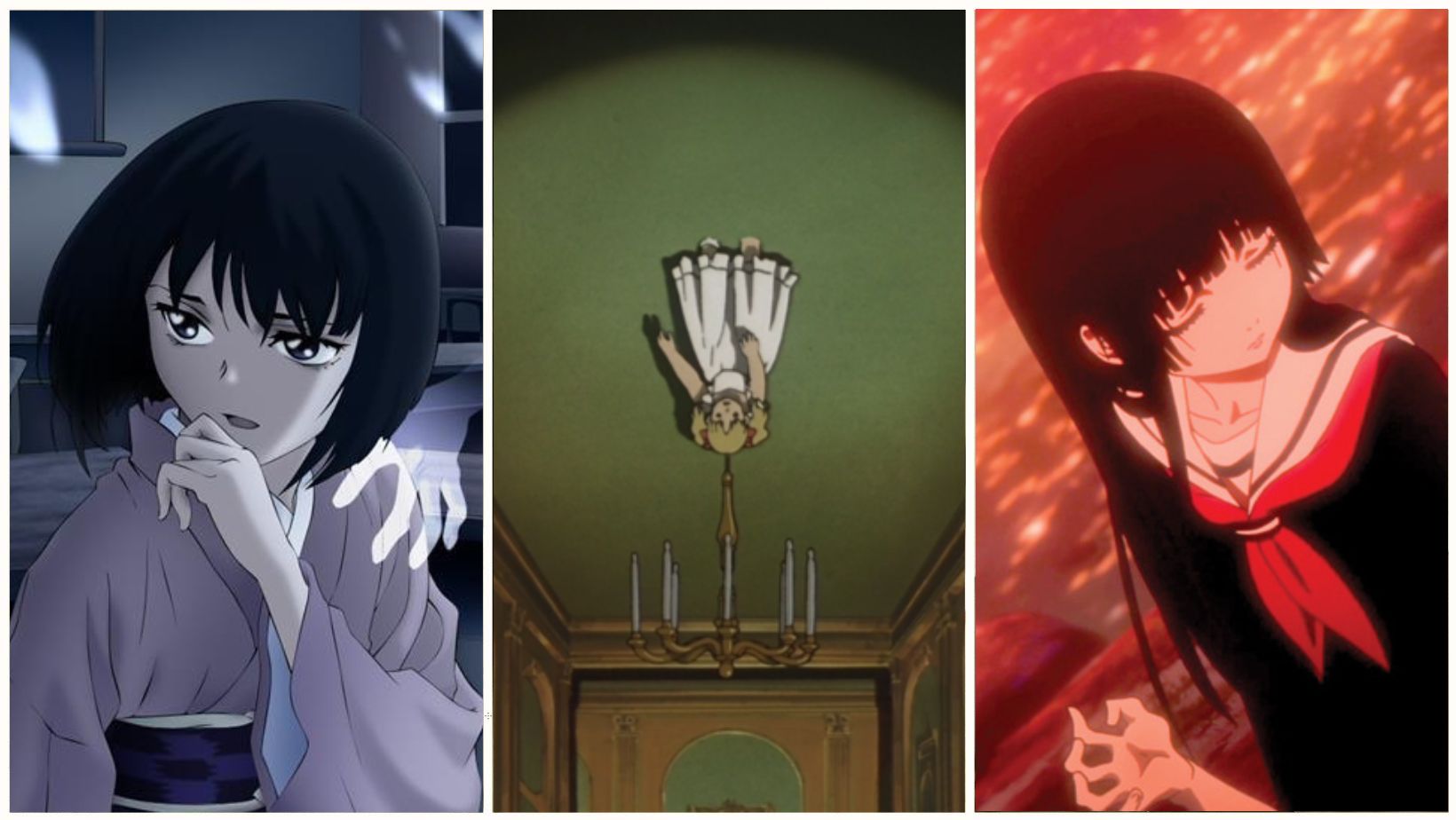 In the realm of anime, one genre stands out for its ability to transport viewers to otherworldly realms and delve into the unknown—the supernatural genre. From ghostly encounters to battles…
I am a lifelong lover of horror who delights in the uncanny and occasionally writes about it. My writing has appeared at DIS/MEMBER and in Grim magazine. I am also in charge of programming at WIWLN's Insomniac Theater, the Internet's oldest horror movie blog written by me. The best time to reach me is before dawn.