No Escape is a 1994 American action sci-fi, based on the novel The Penal Colony written by Richard Herley. The novel was adapted to the screen by Michael Gaylin and Joel Gross, with Martin Campbell taking the helm as director.
Set in the distant future of 2022, former Marine Captain John Robbins has been sentenced for assassinating his commanding officer, and is banished to a secret and remote prison island. In this prison of the future, inhabited by society's most violent and feared criminals, Robbins is left to the mercy of the elements and his fellow man. He finds the island divided into two camps: The Outsiders, led by the brutal and bloodthirsty Marek; and The Insiders, led by the strong-willed, benevolent Father and his followers Hankins, and Casey. Robbins doesn't care to join either—his one aim is to break free of an island from which there is no escape.
A big-budget blockbuster with a B-movie heart, No Escape takes what would have fit comfortably as the premise of a 70s exploitation film and delivers a straight-faced rendition of this concept, lacking the campiness or meta self-awareness this genre was notable for. Even with a few story points leaning effortlessly towards farcical territory (as a tale about a sadistic warden and hardened convicts usually would), the film still chooses a serious tone to deliver an impressively earnest story throughout.
Filmed on location in Australia, No Escape features a lusciously varied environment as the backdrop for the action. From dense, tropical rainforest to barren clifftops, and deep ravines; this diverse range of locations creates a beautiful yet incredibly hostile environment in which these men find themselves at its mercy.
However, not only do these convicted men have to deal with this harsh domain, their biggest threat is the ongoing war between their two tribes. Whilst one group intends on finding a way to escape their prison, the group of antagonists seems content with their barbaric existence, merrily ransacking the more civilised group of protagonists for their supplies and blowing up everything in sight with high-powered explosives (a common find in the jungle, apparently) seemingly for the hell of it. As such, the film features a large amount of action across its nearly two-hour runtime; a cacophony of siege warfare, hand-to-hand combat, and guerrilla tactics dominate the screen—fully utilising its huge budget to create an impressive display throughout.
Featuring an all-star cast for 1994, the film managed to pull in some amazing talent to fill its roster. The likes of Kevin Dillon, Don Henderson, Michael Lerner, Ernie Hudson, Lance Henriksen, and the late Ray Liotta, to name but a few, all deliver stellar performances throughout. Their shared chemistry certainly shines through illustrating a genuine bond through necessity as they rely on each other for survival, not only from the elements but from the enemy tribe and their constant attacks. Although a standout performance comes from lead actor Ray Liotta, who delivers a gruff performance as a war-hardened soldier laced with sincere humanity in his portrayal of PTSD.
No Escape is available to purchase from Unearthed Films website here, the release is chock-full of special features, including:
'WELCOME TO THE FUTURE: THE SCI-FI WORLDS OF GALE ANNE HURD' – A new interview with producer Gale Anne Hurd
'SURVIVAL OF THE FITTEST: DIRECTING NO ESCAPE' – A new interview with filmmaker Martin Campbell
'PENAL COLONY: WRITING NO ESCAPE' – A new interview with co-writer Joel Gross
Vintage Making of Featurettes
Alternate Intro
Original Theatrical Trailer
TV Spots
Photo Gallery
An incredibly grandiose display of man's willingness to survive no matter the odds, No Escape is an impeccably paced, action-packed extravaganza strengthened by an absorbing story. Featuring an outstanding cast, impressive special effects, and a well-written script; the film has aged like a fine wine over the years, improving with each viewing and securing its place as one of the better action films released in the 90s. This film is sure to entertain action junkies, but still has enough of an intriguing story to entertain those looking for a bit more substance.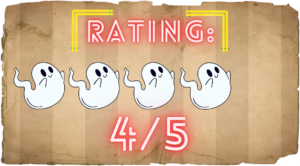 More Film Reviews
An Anthology That Explores the Personal Horrors of Five Aspiring Writers Scare Us (2022) is an anthology of five horror stories that range from great ideas that could have been…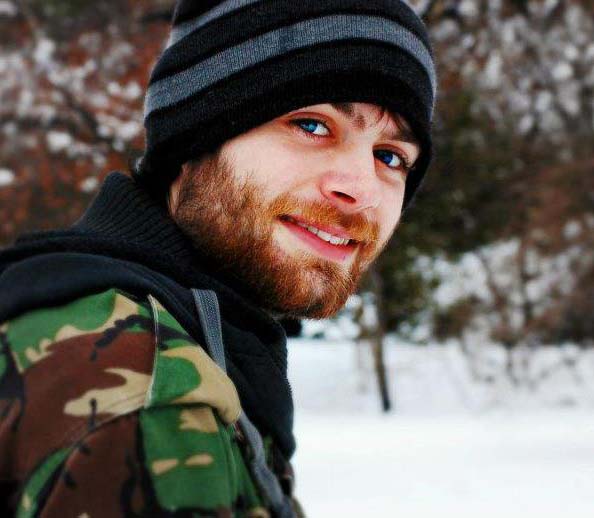 Hey there, I'm Jim and I'm located in London, UK. I am a Writer and Managing Director here at Grimoire of Horror. A lifelong love of horror and writing has led me down this rabbit hole, allowing me to meet many amazing people and experience some truly original artwork. I specialise in world cinema, manga/graphic novels, and video games but will sometime traverse into the unknown in search of adventure.