Night at the Eagle Inn was my first experience with the Bloomquist brothers, but it won't be my last.
If you are looking for a deep psychological thriller, wait for the next train. Night at the Eagle Inn delivers exactly what it promises: 70 minutes of supernatural fun with blatant nods to blockbuster hotel horror films like The Shining and Psycho. Replace Jack Nicholson with your institutionalized weird uncle, shrink the Overlook Hotel to a small-town motel, cut the budget by 90%, and you then have Night at the Eagle Inn. What the film lacks in polished lustre, it makes up for with actors dedicated to their characters and an easy-to-follow plot line. You'll laugh, you'll cringe, but you won't have to sleep with the lights on.
Sarah and Spencer Moss are fraternal twins who set out to look for proof of the paranormal at the Eagle Inn, a quaint hotel in remote Vermont. Their bantering on the drive there tells us what their relationship is without having to spell it out for the viewer. Whether it was deliberate or a happy coincidence, the actors cast to these roles (Amelia Dudley, Taylor Turner) bear a striking resemblance to one another, lending to the believability of their connection. Sarah's reactions to Spencer's quick-witted snark also contribute to the characters' development as brother and sister, which becomes important at key moments later in the film.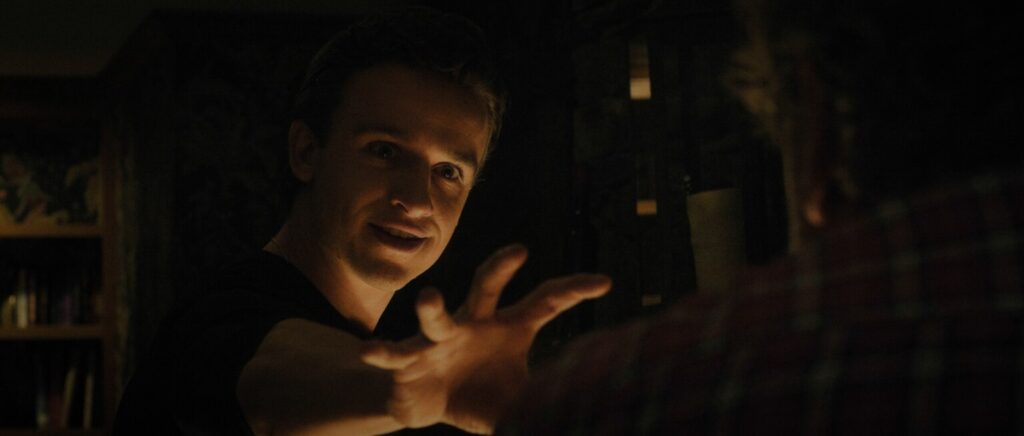 It's immediately clear that there is something not quite right with the innkeeper (Greg Schweers) when the Moss siblings sign the guest register at check-in. He is adamant that there is only one room left at the inn, even though the parking lot is empty, and promises them that all the best amenities will be included in their charge as compensation. After leading the twins to their room, the innkeeper returns to his office where we see just how crazy he can get. It's not spoiling the story to divulge his crazy meter is off the charts. Schweers' performance in this scene is the first of several that are so far over the top, they're comical. But they're supposed to be. It is at this point in the movie that we realize that cringe-worthy lines are written into the script on purpose, and that dark humour is one of the film's goals. It was subtle with Spencer's quips, but the innkeeper puts us to the mind space that Bloomquist wants us in for the duration of the story. Be prepared for serious personality changes, crazy rants, minor self-harm and psychotic episodes.
We learn after check-in that the Moss's are at the Eagle Inn looking for specific ghosts: their parents. They joined the lengthy list of mysterious deaths/disappearances at the inn when the twins were delivered prematurely in one of its rooms 24 years earlier. Spencer promises Sarah that if things get weird, they can leave.
After drinks in the library with the fourth and final character, young and handsome handyman Dean (Beau Minniear), Sarah and Spencer truly begin to experience the horrors hidden in the Eagle Inn's rooms. There is not much in the way of "new tricks" here, with one exception. Sarah has a sleep disorder for which she takes medication, and her twin suffers symptoms whenever she does. Bloomquist masterfully uses this when the pair are separated, forced to deal with the supernatural on their own while psychically tied via Sarah's disorder. It is something viewers may miss if they are not paying attention but is a powerful subtext connecting the two. When they finally find each other in one of the inn's hallways, their reunion is almost emotional; just one more scene showcasing the pair's acting chops as siblings living in their own personal hell.
There is not a lot of blood and gore or jump scares to keep the story interesting, but Night at the Eagle Inn doesn't need that. The supernatural elements are traditional, but just as effective as they were 40 years ago. The plot moves along quickly, and the scares are well placed, with just enough time between each to wonder what's coming next. By the time handyman Dean's personal story becomes evident, there's no turning back. The twins will have to play this one out, unsure of who to trust or what sunrise will mean for them.
Night at the Eagle Inn is the fourth full-length screenplay for the Bloomquist brothers, following last year's festival hit Ten Minutes to Midnight. "Lasts" seems to be a theme that this writing/directing duo is exploring. Ten Minutes to Midnight (2020) revolves around the last late-night broadcast for a radio DJ, Ghost Tour (2015) is about the last ghost tour at a haunted prison, and She Came From the Woods (coming 2022) will be set around the last day of summer camp. Night at the Eagle Inn easily falls into this pattern, but to tell you why would spoil the fun.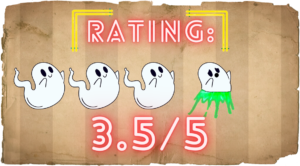 We watched Night at the Eagle Inn as a part of Grimmfest 2021.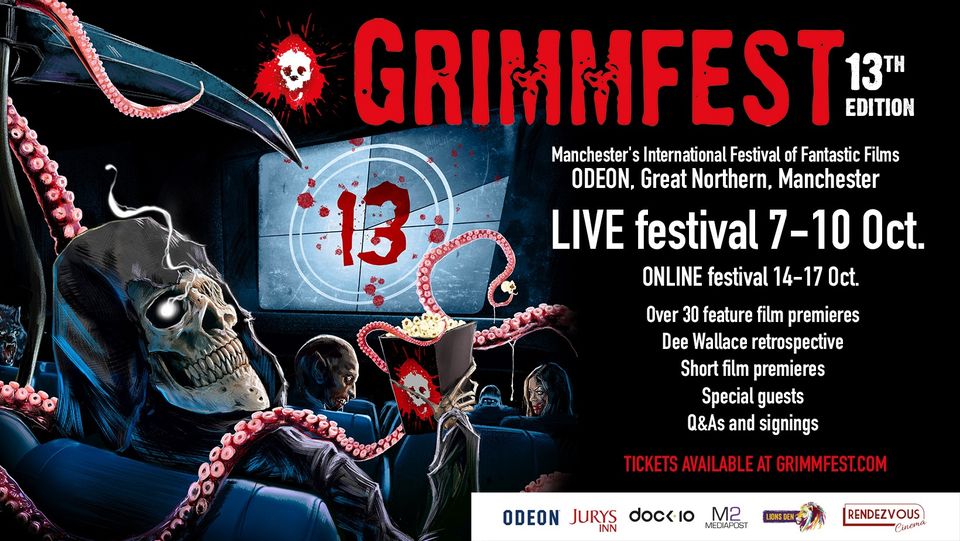 More Festival Coverage
We previously had the chance to check out Thomas Burke's short film Camping Fun, a quick dive into a small cult that showed that Burke had the knack to channel…
Kate's love of all things dark began as a child and deepened when she realized what being an adult meant. She was born with a pencil in her hand and loves nothing more than writing horrific stories to tantalize her inner demons. Kate lives in Hamilton, Ontario Canada with her husband and her boys, stirring up trouble wherever she can.