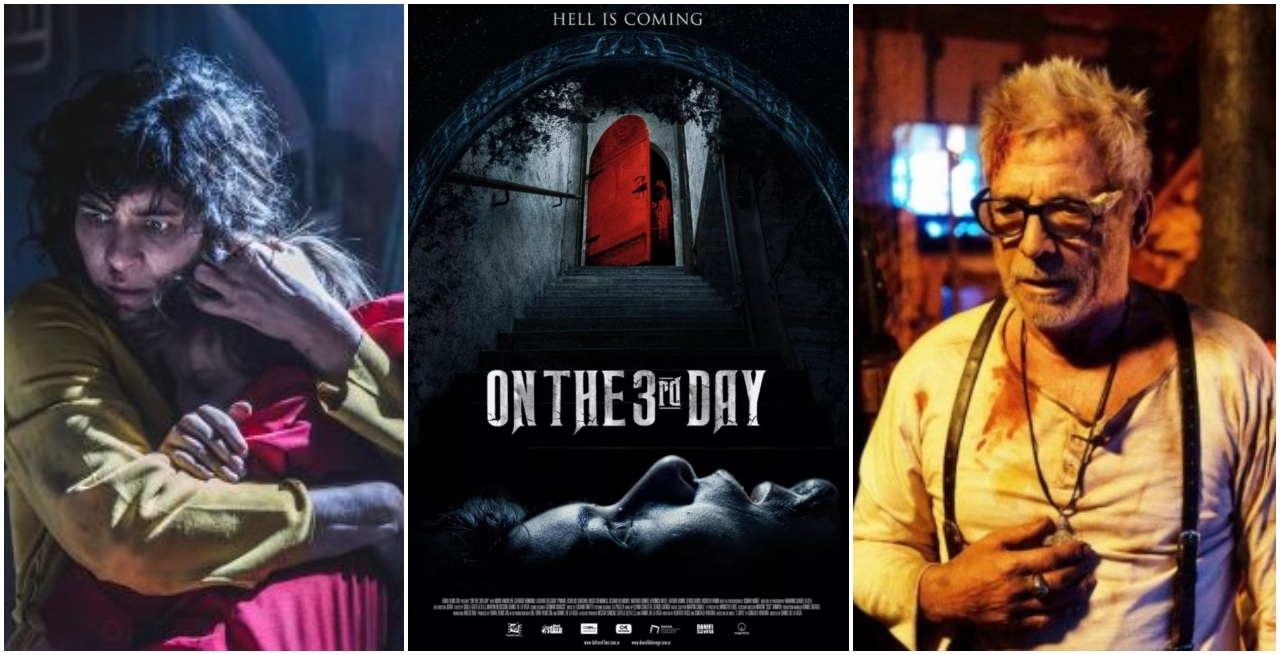 Anyone who's been in a car accident understands disorientation; the lack of clarity of what just happened, the realization that time does indeed slow down, it's not some old wife's tale and the difficulty one has in collecting themselves after the chaos.
That appears to be Cecilia's (Moro Anghileri) problem. She's lost, at first in the literal sense, her son in a car wreck with a truck carrying a mysterious crate. When she wakes up in the hospital, her son and the other driver are missing, as is a witness. And that mysterious crate has opened up. That's the setup for Daniel De La Vega's On The Third Day, an Argentinian horror film that's more alive when you're in the same kind of daze as its lead.
There's a lot to unpack in a film whose runtime is less than 90 minutes, though much of it would involve spoilers. One might think the film title is a dead giveaway, but they'd only be half-right. Since part of the joy of films like Day is the mystery, it's best to speak vaguely.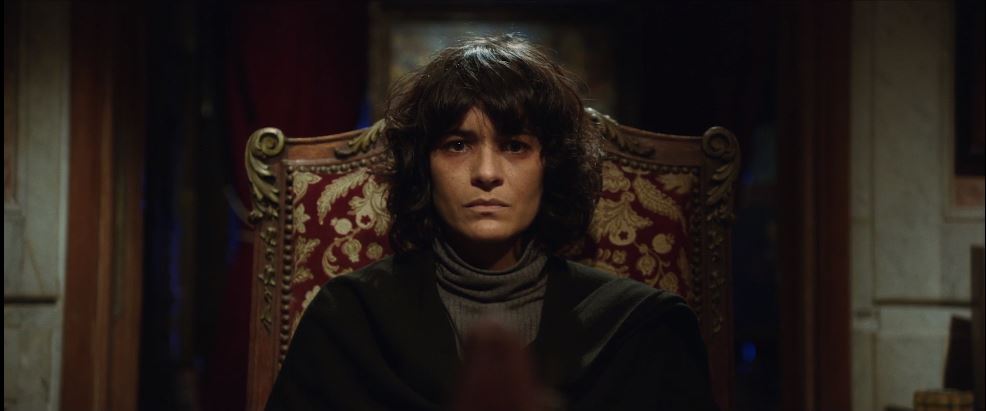 After waking up in the hospital, suspicions fall on the only one found, and Cecilia has no memory of the events after the accident. Only a doctor seems willing to help, the police and her abusive ex-husband are instantly accusatory. It's very clear Cecilia has been controlled by the men in her life, she can't even get her ex to leave at an agreed-upon time.
Anghileri has to walk a pretty fine line, and she's certainly up to it. We're never meant to entirely trust her, even though we have little reason not to. Her cipher-like performance only further contributes to the intentionally overwhelming bewilderment of the first half.
But, Day isn't interested in dwelling on the causes and reasons of what's happening, and it's a better film for it. It's that mystifying disorientation that keeps it working, the mystery is engaging even for those who called it early. For the first half, audiences could be easily torn between what the ultimate reveal is. It's not that the twist is difficult to see coming, only that De La Vega conceals it amid religious jargon and imagery. It also helps that Day exists in a contained setting, not having much interest in a Catholic Church conspiracy that's only paid brief attention.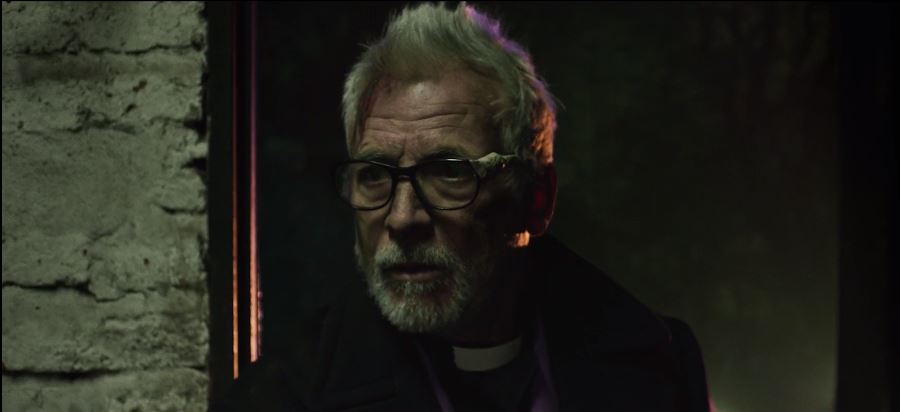 It's one thing for a film to establish its creeping sense of dread, it's another entirely to maintain the length of the runtime. De La Vega accomplishes this in part through subterfuge, but also by employing some of the oldest tricks in the book. It's nice to know things like hypnotism scenes with metronomes and Vertigo shots can still pack some punch.
Ultimately, however, the reveal is still a reveal. Positively, it's well-handled with a great ghoulish creature. It's not the most original monster in cinema, but it's certainly haunting. Still, concealing a surprise that is not much of one, or any depending on the viewer, is always going to be a bit of a letdown. If, of course, it's looked at as a twist, as I imagine many will. In reality, it's a logical progression.
It's an ending that gets thematically richer upon reflection, and a refreshing road toward one of the oldest monsters in the genre. And it's a fun ride getting there.
This article was originally written by Kenny Hedges for Grimoire of Horror.
More from Fantasia Film Festival:
The Latent Image is a 2022 British gay horror mystery, written and directed by Alexander McGregor Birrell with additional writing from the film's main star, Joshua Tonks. Beginning his career…
Most notable for playing Trish in cult 80s slasher The Slumber Party Massacre, Michele Michael is an American actress and writer born in Las Vegas, Nevada. Landing her first acting…
Sorgoi Prakov (also known as Descent into Darkness, My European Nightmare) is a 2013 French found-footage horror film written and directed by Rafaël Cherkaski, with additional writing from Quentin Boeton and…
When the seventh chapter, titled Disinformation rolled in, the narrator and confessor, Dr. Laura Gale started to talk about things "that are not." She began debunking famous alien encounter stories that had…
Self-described as a metalhead for life, Chilean filmmaker Patricio Valladares makes some noise in this year's version of Unnamed Footage Festival. Taking place in San Francisco, this event is proud…
TikTok dances emanate eerily around you, a cacophony of booming cackles emit from influencers as they forcefully push their latest merch (that was most likely made in some far-off, exploitative…
The Rage Part II is a 2023 British zombie horror, written and directed by Joshua Cleave. After studying film and television production at Leeds Metropolitan University, Joshua went on to…
Techno-horror is a fertile subgenre. Since technology constantly evolves, so must our relationship to it. Our increasingly teach-reliant existence offers countless angles from which to tackle what are, essentially, cautionary…
Bringing you more found footage and POV horror than you can shake a stick at, Unnamed Footage Festival is back at it once again with an incredible lineup for 2023….
Despite being one of Japan's biggest film studios throughout the late 40s and 50s during the golden age of Japanese cinema, Daiei were struggling by the mid-60s and had to…