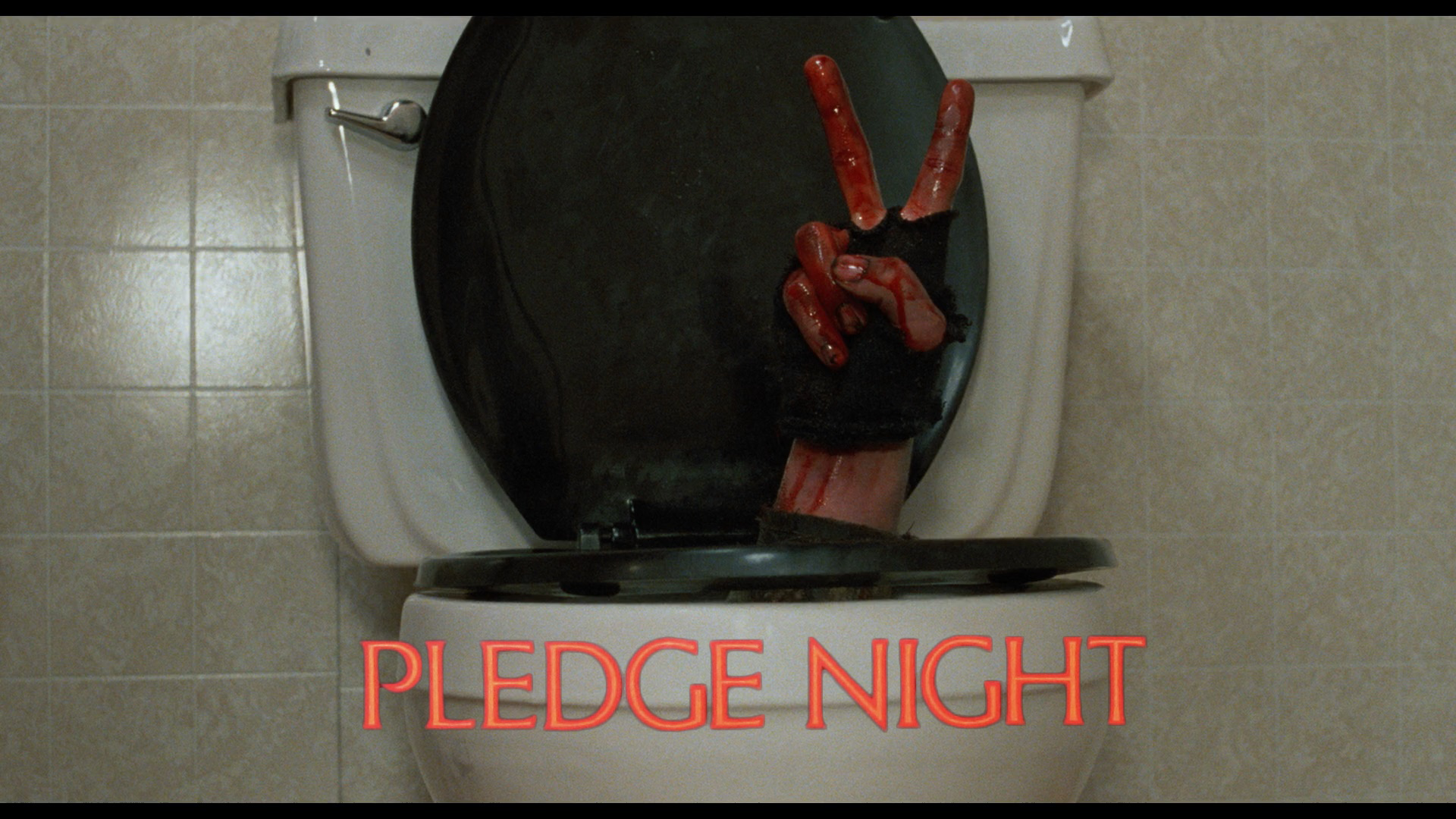 With Covid restrictions lifting and vaccinations become more widespread, the idea of actually being able to communicate with other humans in the same room as you is becoming a reality again (terrifying of a concept as that may be). This has opened up a whole avenue of activities that simply were not possible during lockdown. One of these I have missed is having b-movie nights with friends.
Being able to throw on a collection of horror movies on, and enjoy the great atmosphere with the people close to you, is something I have missed over this strange period of time. Thankfully, companies like 101 Films have you covered with an amazing collection of classic and whacky horror films available on Blu-ray. Guaranteed to keep even a hardcore group of horror fans entertained.
I was excited to get the chance to check out one of their new releases Pledge Night.
What Is It?
Pledge Night is a 1988 slasher movie released in 1990. Written and produced by Joyce Snyder and directed by Paul Ziller. Members of a fraternity during 'Hell Week' incur the vindictive wrath of a victim from their deadly hazing prank 20 years prior; his rampaging revenge for a grisly death is the whole setup.
What Did I Like About The Film?
Pledge Night is definitely a product of its time, with a heavy 80's aesthetic buried deep in its bright colour palette, questionable acting and general absurdity. Notably, some of the lines of dialogue are laugh-out-loud hilarious for an unapologetic seriousness (killer burns your hand? SUE THEM!). The script, in combination with poor line delivery, really adds to the unintentional hilarity throughout, consolidating the film as a campy ride sure to entertain for those with an open-mind. When the film finally picks up speed, Pledge Night evolves into a riotous slasher with exceptional make-up and practical special effects for the meagre $200,000 budget. As a result, the film hits the 'so bad it's good' vibe complimented by some gloriously gory sequences.
Pledge Night has an amazing heavy metal soundtrack, too, by the band Anthrax and underscored by Todd Rice. The soundtrack provides both an enjoyable and tense atmosphere depending on what the scene calls for. As a bonus for fans of metal music, the character of young Sid is played by Anthrax front-man Joey Belladonna in a blink-and-miss-it cameo.
Though almost every performance in this film is underwhelming at best, the incredibly believable, delirious behaviour of Badman Dan, played by John Lundquist, supports the rest of the cast with his energy and performance. Solely chosen for the role because of his maniacal laughter during the audition, John's performance is possibly the most enjoyable part of the movie.
What Didn't I like About the Film?
As fun as Pledge Night is, the film has a lot of problems. Being shot over the course of twelve days, there are parts of the movie that needed additional work. Being filmed in a real frat house on campus during a blizzard, scenes were filmed as quickly as possible. Consequently, production values were neglected, concentrating on a hasty output over a quality process.
The pacing is painstakingly slow for a slasher, taking over half the movie for any real action to properly start as an excitement us slasher fans do enjoy. Instead of developing characters, Pledge Night uses this time to build its "story", consisting of routines such as gross out humour delivered through hazing pranks on the pledges. To the credit of the production, these hazing rituals, although disgusting, are based on real events researched by the film team.
Spending almost two years in development hell, the heavy hand of censorship caused most of the graphic scenes to be hacked to pieces in order to secure its R-rating upon release – this diminished an already strained production in likelihood. Consequently, this caused much of the amazing special effects left on the cutting floor. This is best highlighted in a statement by Arthur Lundquist, who played Badman Dan:
"We lost a lot of stuff in order to keep an R rating. We actually shot a frat boy having to swallow a worm, and you never got to see me pour honey over the poor guy's face and then dump a pile of positively enormous cockroaches on top. And when I killed the girl with an egg beater, there was a moment when I study her face, examining the condition of death, which becomes slowly more disturbing to me. Alas, the censors decreed that we could show breasts and we could show blood, but we could not show breast and blood in the same shot. So, out went that moment. Too bad, 'cause I think it had my best work in the entire film."
Where Can I Find It?
Pledge Night is available to pre-order at 101 Films web store here (released 24/04/21). Special features for the release include:
"Hell Weeks" – a video interview with director Paul Ziller
"Graduating to Horror" – a video interview with writer/producer Joyce Snyder
"Hazing From Hell" – a video interview with actor Robert Lentini
"The Bad Man" – a video interview with actor Arthur Lundquist
Locations featurette
Original theatrical Trailer
Overall Thoughts
Though it has problems, Pledge Night is a fun film overall to watch if you are a fan of 'so bad, it's good' cinema. I'm not sure if I can go as far as calling this a cult classic, but I understand why this film has so much love. It's an obscure and, quite frankly, ridiculous piece of trash cinema history that I am happy is still being enjoyed to this day.
More From 101 Films: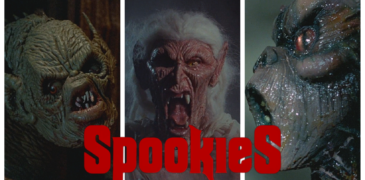 Ever since I was a small child, I have had a fascination with monster movies. They bring back nostalgic memories of sitting for hours on end, watching black and white…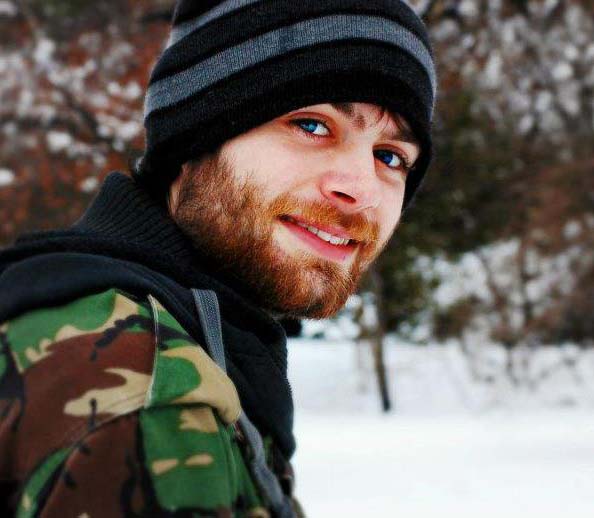 Hey there, I'm Jim and I'm located in London, UK. I am a Writer and Managing Director here at Grimoire of Horror. A lifelong love of horror and writing has led me down this rabbit hole, allowing me to meet many amazing people and experience some truly original artwork. I specialise in world cinema, manga/graphic novels, and video games but will sometime traverse into the unknown in search of adventure.