When the found footage genre came to be in the late 90s, the cinematic technique was hailed as an inventive, tenable new perspective on horror that was great for budgetary restraints. Although, since then, the genre has become clichéd and stale, titles often disregard the realism aspect that made the films popular to begin with. Instead, the reliance on new gimmicks such as over the top effects, unrelatable grandiose stories and new technology such as 3D cameras to try to rise above the sea of lacklustre entries. This is, until an independent European found footage film Be My Cat: A Film for Anne started making the rounds at local film festivals, stunning audiences and critics alike.
What Is It?
Be My Cat: A Film For Anne is a 2015 English language Romanian found footage horror film written, directed and starring Adrian Țofei in his first debut feature. Starting life as a fifteen-min monologue in a theatre-dance show whilst attending college, Adrian transformed his work into a full length 50 min one-man-show called The Monster, with the main protagonist in this performance ultimately being adapted for this film.
"An aspiring Romanian filmmaker and actor obsessed with Hollywood actress Anne Hathaway tries to convince her to come to Romania and star alongside him in his upcoming film. He goes to shocking extremes using three local actresses to shoot demo scenes to send to Anne as proof of his filmmaking and acting skills."
What Worked?
An unyielding realism furnishes the production's every moment, frequently implementing guerrilla cinematographic techniques when filming, often with no permission or prior warning. This style of filming works wonders for the overall authenticity, filming a number of tense scenes in public, often to the dismay of bystanders and even, in some instances, the police. Additionally, Adrian Țofei's self named character delivers undeniably organic monologues to the camera, their improvised nature further strengthen the films all encompassing verisimilitude.
Moreover, a nuanced performance from Adrian is undoubtedly the production's driving force. His mannerisms, whilst strange, feel humanly coherent in their delivery yet become more irate and neurotic as the film advances. This fluid transition from socially awkward to sociopathic is unnerving at times, a reflection of humanity's inner demons that reside under the surface. Undoubtedly, the decision to spend the majority of the film's production in character assists in the natural interchange between characters and the film's overall credibility as an entry to the found footage genre.
A powerfully provocative piece of cinema, Be My Cat: A Film for Anne is an expert coalescence of extreme cinema and found footage films, refining the apogee of each genre to create an illustrious production throughout, the combination of realism and extreme violence being unsettling yet well realised. Although Adrian had very little experience as a cinematographer, the handheld camerawork is efficient in creating the films FF veneer, allowing for static shots to incorporate the films more extreme cinematic aspects of lucid violence to be brutally yet artfully displayed. A competent use of obscuration eludes the unnecessary gory excess known in extreme cinema, however the savage depiction of violence retains its powerful impact, being implemented impeccably.
What Didn't Work?
When it comes to small budget indie films such as this, most are usually prone to have certain aspects that didn't work. Certainly, Be My Cat: A Film for Anne skilfully avoids falling into this category, every aspect of the film succeeds in its intentions. As a slight afterthought, the substance substituting blood towards the film's conclusion looks very bright when splattered on the white sheet obscuring the action. This is hardly a complaint about the film, being barely noticeable during my viewing and in no way affected my enjoyment of the film overall.
Where Can I Get It?
The distribution rights for Be My Cat: A Film for Anne were purchased by the purveyor of special edition extreme cinema releases, Tetro Video, who released a beautiful DVD and photo card edition of the film, including French and German subtitles in early 2020. Unfortunately, this edition was limited to only 100 issues and has subsequently sold out. However, as of 2022, Tetro have released a second run of limited edition of DVD's available here
Final Thoughts
I can say in all honesty, Be My Cat: A Film for Anne is one of the best films I have seen in 2021. This addition to the found footage genre creates and maintains what nearly every other entry fails in: credibility. Undoubtedly, the blend of well acted, congenial characters and plausible story create an uncomfortably mindful sense of terror in the viewer as the film reaches its quintessential conclusion. The sporadic use of brutality and its restrained yet effective visualisation only reinforces its impact, nourishing the film's extreme nature. Possibly one of the most engrossing found footage films since The Blair Witch Project (1999), I cannot recommend this film enough to fans of found footage as well as fans of extreme cinema.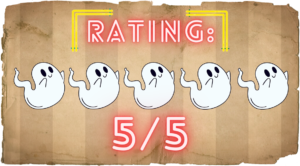 More From Tetro Video
When it comes to the cinematic phenomenon that was pinky violence, one of the key attractions was its stars: Reiko Ike, Miki Sugimoto, Reiko Oshida, and Meiko Kaji to name…
Aspiring millennials and their first-world problems are inherently absurd, particularly when their bourgeois existence is challenged, or at least that's what Who Invited Them relies upon as it attempts to…
From the minds behind the subscription service Hunt a Killer, Death at the Dive Bar is a single-play investigative murder/mystery game. A quick synopsis from the box is as follows; "A…
Dick Dale is an Australian writer/director/producer with a strong focus on video nasties and splatter films. Dick is most notable for directing the short dark comedy Creamy Love (2001) and…
Horror-Themed Bookstores to Visit in 2022 Snow is starting to fall here in Canada, which means it's time to get crackin' on my holiday shopping list. In my house, the…
Blood-Red Ox (2021) is an ambitious attempt to capture the spirit of classic Italian horror cinema, and a bold step forward for the visibility of queer men in South American…
Sparked by the death of her partner Noah, Lilith is struggling with her mental health and has succumbed to a deep depression that affects all aspects of her life. Fighting…
Gary Gerani is a professional fiction/non-fiction writer and film critic from Brooklyn, New York. As a screenwriter, he is best known for creating and co-authoring the screenplay for Stan Winston's…
"When six young strangers are invited to a once-in-a-lifetime opportunity – an exclusive dinner party hosted by a charming and enigmatic host on the most romantic night of the year,…
Hi fellow weirdos! Javi here with some baffling internet phenomenon born in Japan I think we can all agree that almost anything on the internet is sacred. The anonymity that…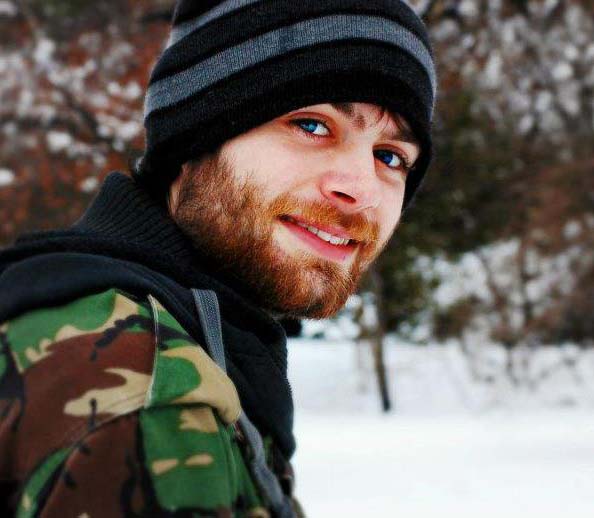 Hey there, I'm Jim and I'm located in London, UK. I am a Writer and Technical Director here at Grimoire of Horror. A life long love of horror and writing has led me down this rabbit hole, allowing me to meet many amazing people and experience some truly original artwork. I specialise in world cinema, manga/graphic novels and video games but will sometime traverse into the unknown in search of adventure.