Note: This review covers Volume 1
What This World is Made Of is a three-volume psychological action mystery manga, written and illustrated by legendary mangaka Shin Yamamoto. Having created a number of popular manga such as the action-adventure Narakunoadu (2015), and period action manga Sekiro Side-Story: Hanbei the Undying (2019), Yamamoto also worked as an illustrator on the incredibly popular series Monster Hunter: Flash Hunter (2011-14).
"No family, no home, and no savings—the Nakata brothers, Kaneda and Kaname, have lost it all. So when a mysterious app offers to help find them lucrative work, what choice do they have but to sign up? Introduced to a gamified system of bounties, the two soon come face-to-face with the "odd" in odd jobs—the dangerous creatures they must now fight. To make money, they'll have to take down these monsters called Worlds… or die trying."
Featuring an intricate mix of suspenseful action and concise exposition, What This World is Made Of employs an impeccable level of pacing throughout. Mangaka Yamamoto manages to successfully imbue the story with a dutiful level of elucidation that still maintains a distinct level of mystery to perpetuate captivation in the reader throughout the first volume. Additionally, the overall story is somewhat reminiscent of Hiroya Oku's beloved manga Gantz as the protagonists are thrust into a dangerous game of fighting powerfully monstrous beings. However, contrary to Gantz, What This World is Made Of lacks the majority of the grisly violence and adult themes explored in the seinen manga, and, instead, is aimed more towards the shounen audience of teenagers. Despite this, the manga is still chock-full of intense, high-octane action, full of jeopardy and destruction that's sure to keep the reader guessing what will come next.
Furthermore, Yamamoto's artwork showcases the ferocity of these energetic fight scenes with effortless ease. Maintaining a beautifully detailed level of complexity to these scenes, What This World is Made Of still perpetuates a high level of fluidity throughout. Additionally, the fictional cityscape in which this story takes place embraces an ambient feeling of isolation, lacking the hustle and bustle expected of a populated area of Tokyo.
Although What This World is Made Of spotlights commendable character building and development, efficiently introducing its characters and their lives to the reader concisely, this element can sometimes feel, in this first volume at least, somewhat rushed. With the manga's focus being its grandiose fight scenes, it feels like some more time should be dedicated to learning more about the characters themselves rather than just a level of their backstory. However, being the first volume, there is still plenty of time for this to occur in the series—the first volume arguably needs to be more action focused to hook the reader's attention.
Exceptionally fast-paced and full of intricate detail, What This World is Made Of Vol. 1 is a promising start to an enthralling manga series, being a highly kinetic piece of work that hardly gives the reader a chance to catch their breath. Yet, contained within this fast-paced action is a comprehensive tale of the struggle of two young men in a cruel, uncaring world that has certainly whet this reviewer's appetite for more. Additionally, being a short volume of only four chapters, it's effortless to breeze through in an ephemeral amount of time.
*Affiliate Link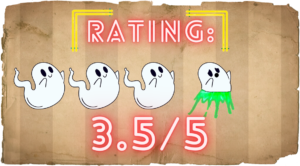 More Manga Reviews
The Summer Hikaru Died is an ongoing (currently at 3-volumes) slice of life/horror Seinen manga, written and illustrated by Mokumokuren. First conceived while Mokumokuren was studying for his exams, the…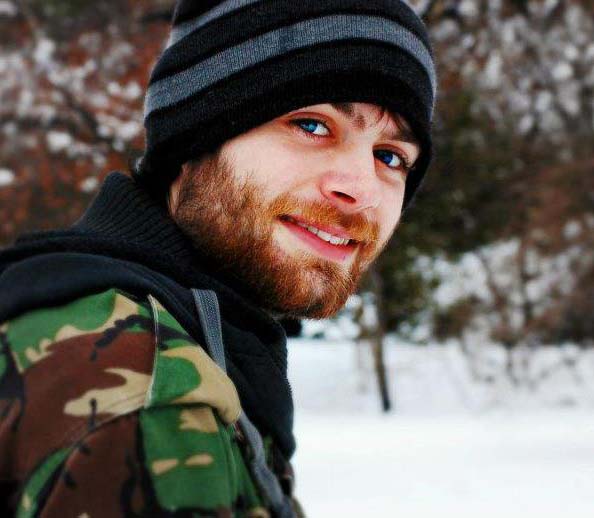 Hey there, I'm Jim and I'm located in London, UK. I am a Writer and Managing Director here at Grimoire of Horror. A lifelong love of horror and writing has led me down this rabbit hole, allowing me to meet many amazing people and experience some truly original artwork. I specialise in world cinema, manga/graphic novels, and video games but will sometime traverse into the unknown in search of adventure.