Isolation and vast emptiness are a very base fear for humanity, the mind often creating horrors far greater than anything set in reality as paranoia takes hold of rational thought. It is through this that the idea of deep water or space can leave one feeling anxious and uncomfortable and the thought of exploring these environments can be all the more terrifying.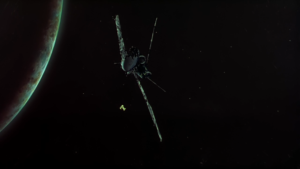 The Magnetic Rose is a Sci-fi horror OVA directed by Kōji Morimoto, known for his work as director for the short Beyond for The Animatrix (2003) and the music video for Extra by Ken Ishii (1995). Kōji also worked as an animator on such greats as Akira (1998), Kiki's delivery Service (1989) and Jigen Bakudan, a short story from the anthology Genius Party Beyond (2008). The short is part of a trilogy called Memories (1995) along with two other sci-fi related OVA's Stink Bomb and Cannon Fodder directed by the great Tensai Okamura and Katsuhiro Otomo respectively.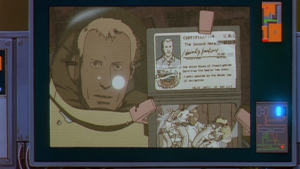 In the year 2092, The Corona, a deep space salvage freighter working on a skeleton crew, receives a distress signal whilst out on a recovery mission. As they investigate the signal, they come across a huge ship graveyard orbiting an abandoned space station. Inside they discover a world built by one woman's memories and have to navigate their way through before their ship is drawn into the wreckage by the station's strong magnetic field.
The anime has beautiful hand drawn animation, heavily influenced by popular sci-fi films such as Alien (1979) and 2001: A Space Odyssey (1968), giving exterior scenes a very sleek and stylized look to them, capturing the realism of the desolation of space perfectly. The set designs are used beautifully to set the ambience of a scene, with the space station interior lavishly decorated in a classic European style clashing with its overall analogue sci-fi aesthetic really helps make the characters feel removed from their reality.
Though being only forty minutes in length, the pacing is a slow burn, with subtle scares unsettling the viewer leading to a crescendo of supernatural events and an ending that leaves a deep feeling of fear and despair. A classical soundtrack and its use in the story add a lot of depth to the ambient mood, with Un bel di vedremo from Giacomo Puccini's Madam butterfly taking center stage as an incredible piece intermediately used throughout, giving scenes an overwhelming sense of power and foreboding.
Memories was released to positive reviews and is highly regarded inside and outside the anime community, The Magnetic Rose being favoured as being the better of the three stories, almost feeling out of place by not having a similar tone, as the other two stories are more comedic and less about horror but are still well-made pieces of art.
This is a must watch for anyone who likes sci-fi or horror with its eerie atmosphere, haunting soundtrack and is a great introduction to anyone new to the medium of anime with a solid story and beautiful animation.
More Anime reviews:
I had the great fortune of viewing the documentary Satoshi Kon: The Illusionist (2021) at this years' Nightstream horror film festival. As a longtime fan of his work it turned out…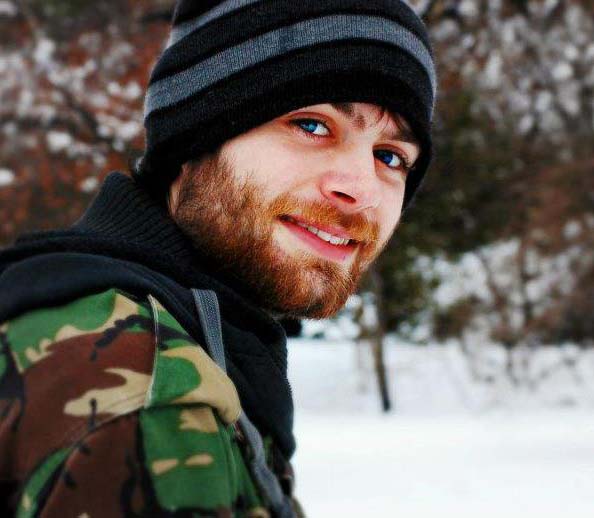 Hey there, I'm Jim and I'm located in London, UK. I am a Writer and Managing Director here at Grimoire of Horror. A lifelong love of horror and writing has led me down this rabbit hole, allowing me to meet many amazing people and experience some truly original artwork. I specialise in world cinema, manga/graphic novels, and video games but will sometime traverse into the unknown in search of adventure.