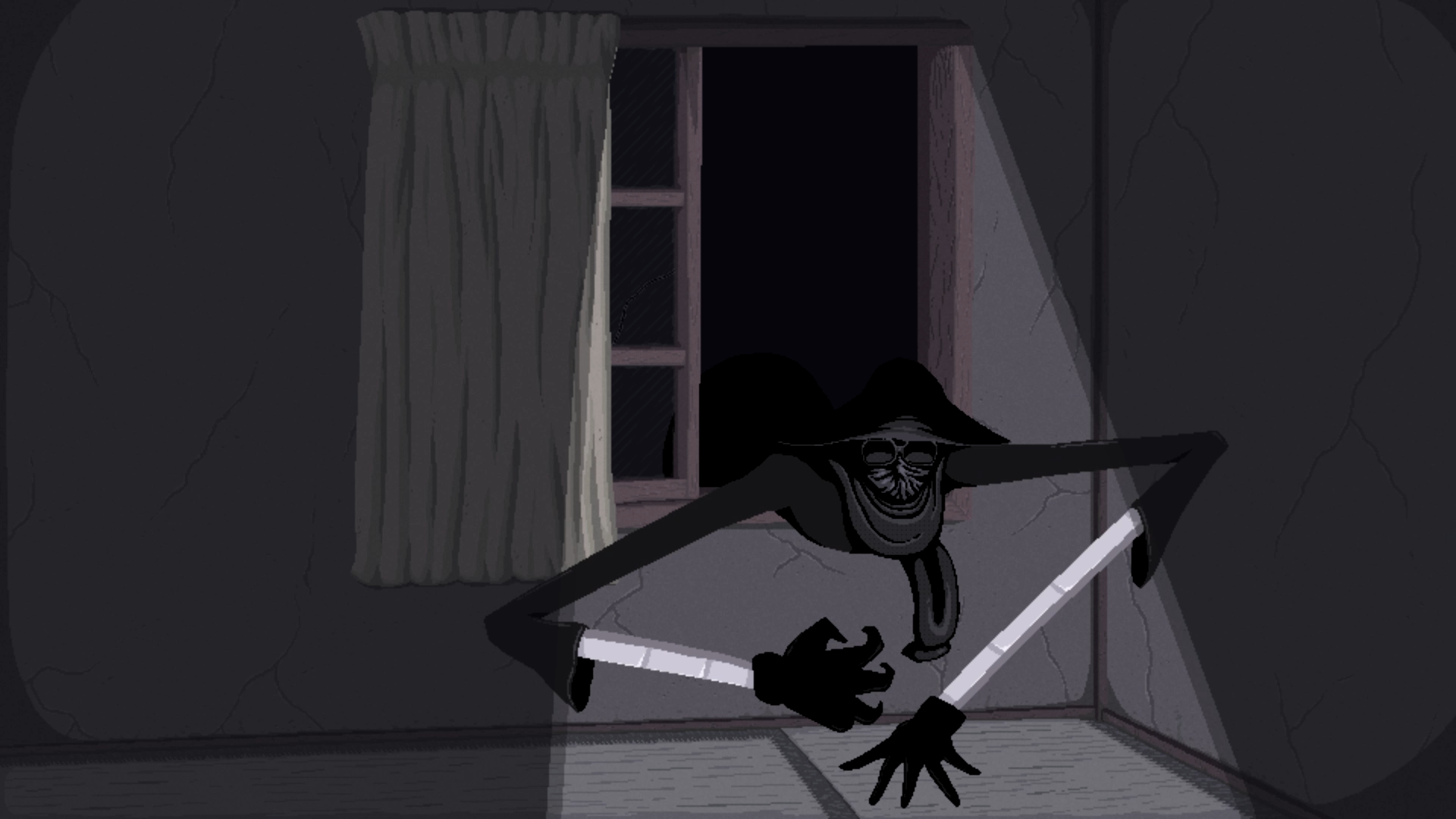 Junji Ito has become one of the most popular an influential creators within the modern horror landscape, with his style permeating across continental borders to make him a household name among the fandom. Unsurprisingly, many creators have become inspired by the twisted visions of Ito and his work has become influential across various mediums.
Enter NextDoor, a 2D pixel art visual novel developed by Sijbren Schenkels, Yun Ying Hu, Bjorn Dingeldein and Clément Panchout. The title gets its namesake from Ito's The Woman Next Door, which inspired the project.
The game has excellent use of sound, with a beautiful midi soundtrack which also embraces terrifying ambient sounds to heighten the tens story. Visually, the use of 2D pixelated graphics benefits the extremely creepy tone allowing the player's imagination to fill in the graphical gaps.
With a run time that matches the short story, (taking around 10 minutes to complete) NextDoor is a ideal spooky little gem.
Experience the game yourself for free at NextDoor's ich.io page, or check out our full game playthrough here:
More Video Game Reviews:
H.P. Lovecraft's The Old Ones is a 2023 splatter/cosmic horror film, written and directed by Chad Ferrin. Known for his over-the-top special effects, Ferrin is the creative mind behind Pig…
As an Emmy Award winner, Richard T. Wilson serves as the President/Writer-Filmmaker of RTW Productions, Inc., home to the nationally recognized educational film company, Outreach Arts, Inc., and its award-winning,…
The Illustrated Guide to Monster Girls is a 4-volume, light-hearted horror/slice-of-life manga, written and illustrated by Suzu Akeko. A prolific manga creator, she has previously written and illustrated Nightmare Eater,…
Here at the Grimoire of Horror, we were excited to take a look at the second volume of Halloween Girl, entitled Dead Reckoning. You can see our thoughts on the…
Every year horror fans are inundated with a slew of holiday-themed horror, with a select few becoming instant classics. Even at Fantastic Fest, where we caught There's Something in The…
Mushrooms, originally known as Grzyby, is a Polish 2023 mystery thriller, written and directed by Paweł Borowski. Beginning his directorial career with the short animated comedy Love Gamestation (2001), Paweł…
Tammy lives a regular teenage life, with an overbearing bible-thumping mother-in-law who hates filth and a father who would do anything for her daughter, whether it be beheading a donkey…
Door is a 1988 Japanese psychological horror thriller written and directed by Banmei Takahashi with additional writing from Ataru Oikawa. Beginning his career in Pinku Eiga in the 70s, Takahashi…
Visitors (Complete Edition) is a Japanese 2023 Splatter horror comedy, written and directed by Kenichi Ugana. Beginning his theatrical debut in 2016 with the "Gal film" Ganguro Gals Riot…
Fishmonger is a 2023 Irish supernatural horror comedy, written and directed by Neil Ferron with additional writing from Alexandra Dennis-Renner. Not his first time behind the camera, Neil is known…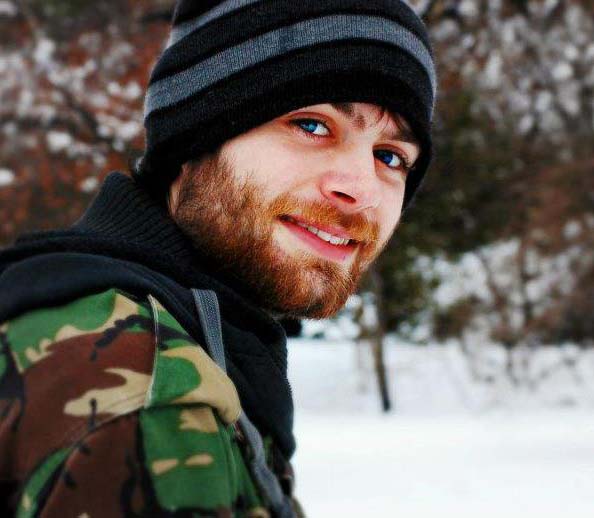 Hey there, I'm Jim and I'm located in London, UK. I am a Writer and Managing Director here at Grimoire of Horror. A lifelong love of horror and writing has led me down this rabbit hole, allowing me to meet many amazing people and experience some truly original artwork. I specialise in world cinema, manga/graphic novels, and video games but will sometime traverse into the unknown in search of adventure.