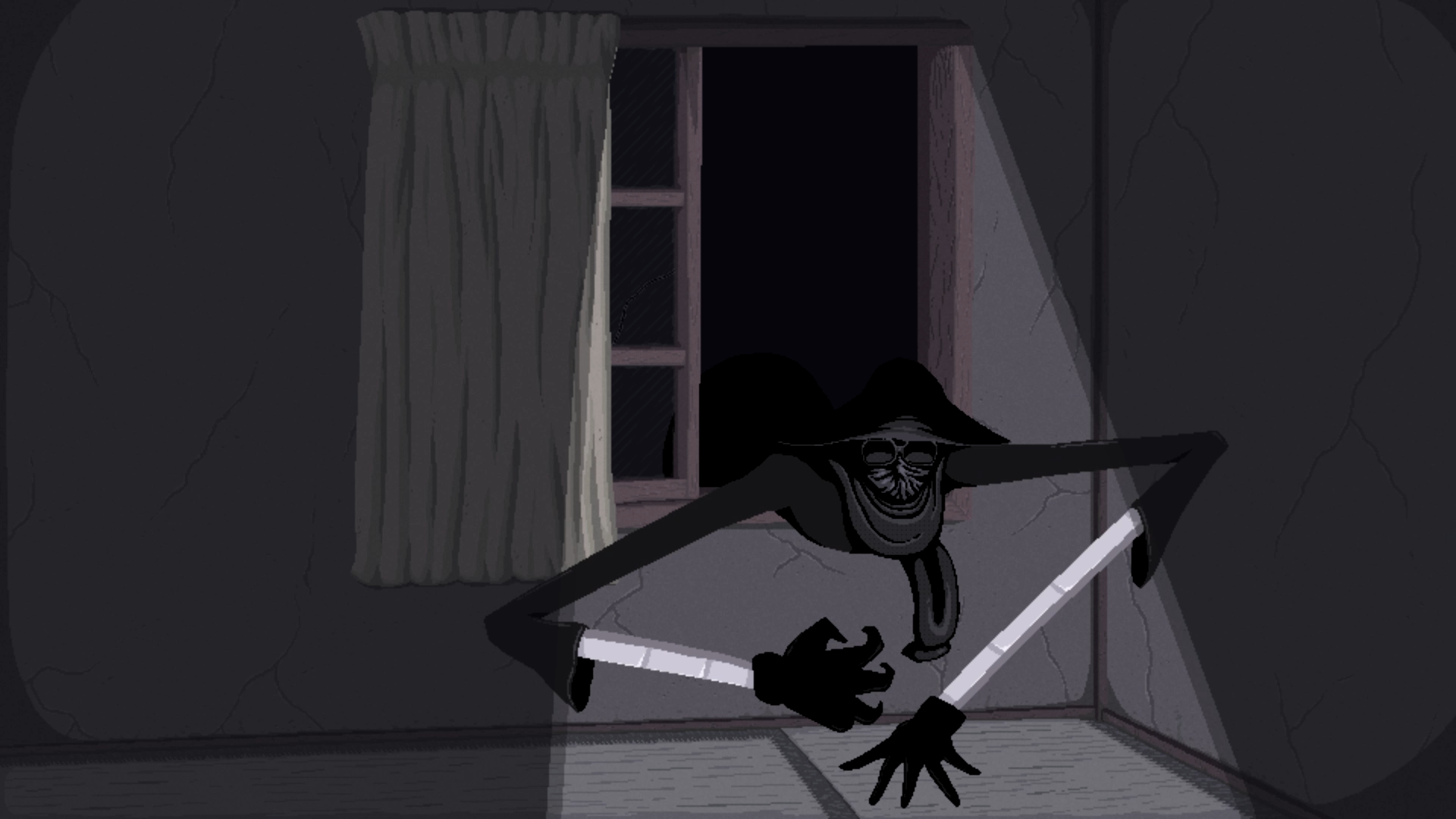 Junji Ito has become one of the most popular an influential creators within the modern horror landscape, with his style permeating across continental borders to make him a household name among the fandom. Unsurprisingly, many creators have become inspired by the twisted visions of Ito and his work has become influential across various mediums.
Enter NextDoor, a 2D pixel art visual novel developed by Sijbren Schenkels, Yun Ying Hu, Bjorn Dingeldein and Clément Panchout. The title gets its namesake from Ito's The Woman Next Door, which inspired the project.
The game has excellent use of sound, with a beautiful midi soundtrack which also embraces terrifying ambient sounds to heighten the tens story. Visually, the use of 2D pixelated graphics benefits the extremely creepy tone allowing the player's imagination to fill in the graphical gaps.
With a run time that matches the short story, (taking around 10 minutes to complete) NextDoor is a ideal spooky little gem.
Experience the game yourself for free at NextDoor's ich.io page, or check out our full game playthrough here: