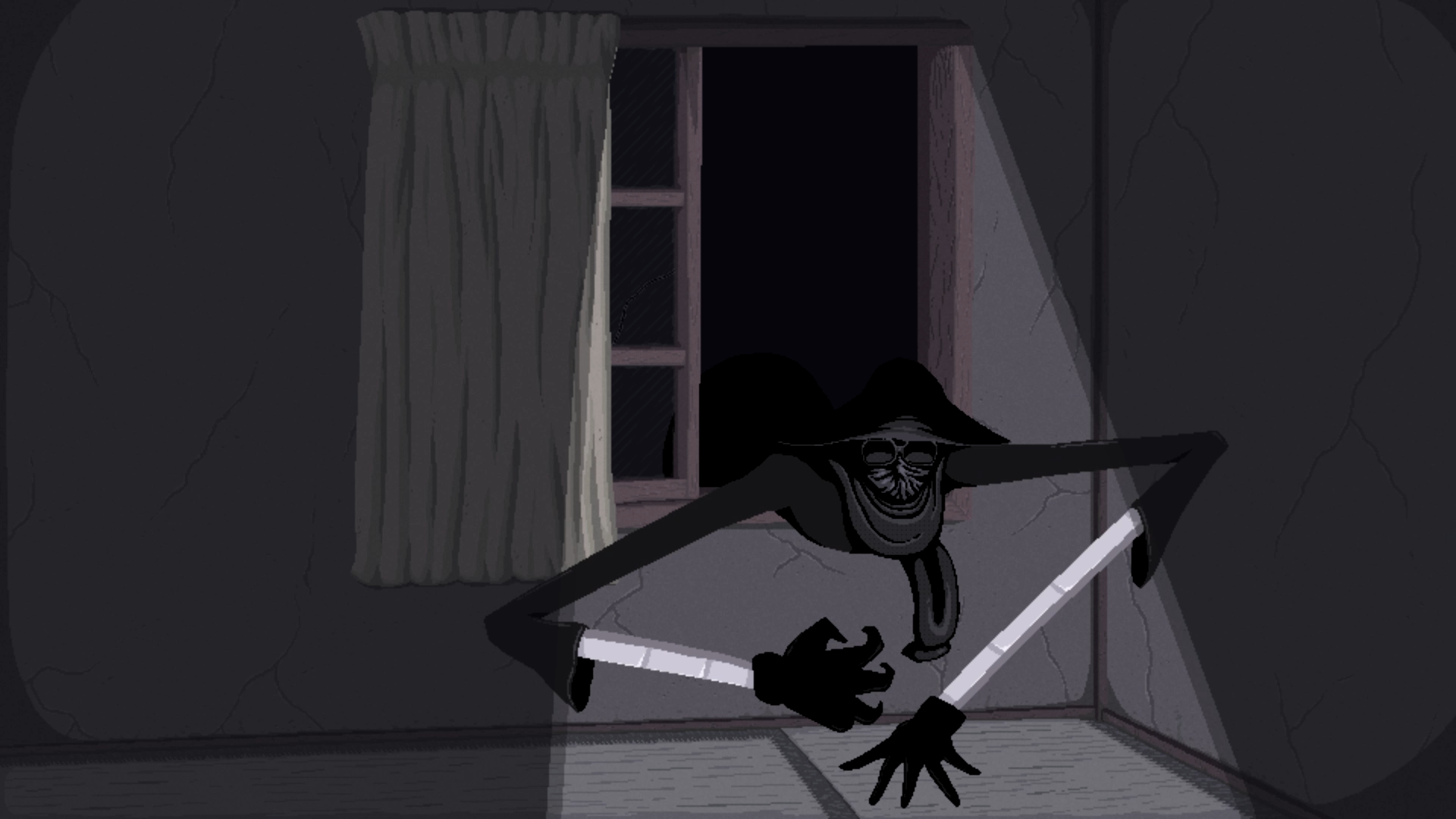 Junji Ito has become one of the most popular an influential creators within the modern horror landscape, with his style permeating across continental borders to make him a household name among the fandom. Unsurprisingly, many creators have become inspired by the twisted visions of Ito and his work has become influential across various mediums.
Enter NextDoor, a 2D pixel art visual novel developed by Sijbren Schenkels, Yun Ying Hu, Bjorn Dingeldein and Clément Panchout. The title gets its namesake from Ito's The Woman Next Door, which inspired the project.
The game has excellent use of sound, with a beautiful midi soundtrack which also embraces terrifying ambient sounds to heighten the tens story. Visually, the use of 2D pixelated graphics benefits the extremely creepy tone allowing the player's imagination to fill in the graphical gaps.
With a run time that matches the short story, (taking around 10 minutes to complete) NextDoor is a ideal spooky little gem.
Experience the game yourself for free at NextDoor's ich.io page, or check out our full game playthrough here:
More Video Game Reviews:
The Latent Image is a 2022 British gay horror mystery, written and directed by Alexander McGregor Birrell with additional writing from the film's main star, Joshua Tonks. Beginning his career…
Most notable for playing Trish in cult 80s slasher The Slumber Party Massacre, Michele Michael is an American actress and writer born in Las Vegas, Nevada. Landing her first acting…
Sorgoi Prakov (also known as Descent into Darkness, My European Nightmare) is a 2013 French found-footage horror film written and directed by Rafaël Cherkaski, with additional writing from Quentin Boeton and…
When the seventh chapter, titled Disinformation rolled in, the narrator and confessor, Dr. Laura Gale started to talk about things "that are not." She began debunking famous alien encounter stories that had…
Self-described as a metalhead for life, Chilean filmmaker Patricio Valladares makes some noise in this year's version of Unnamed Footage Festival. Taking place in San Francisco, this event is proud…
TikTok dances emanate eerily around you, a cacophony of booming cackles emit from influencers as they forcefully push their latest merch (that was most likely made in some far-off, exploitative…
The Rage Part II is a 2023 British zombie horror, written and directed by Joshua Cleave. After studying film and television production at Leeds Metropolitan University, Joshua went on to…
Techno-horror is a fertile subgenre. Since technology constantly evolves, so must our relationship to it. Our increasingly teach-reliant existence offers countless angles from which to tackle what are, essentially, cautionary…
Bringing you more found footage and POV horror than you can shake a stick at, Unnamed Footage Festival is back at it once again with an incredible lineup for 2023….
Despite being one of Japan's biggest film studios throughout the late 40s and 50s during the golden age of Japanese cinema, Daiei were struggling by the mid-60s and had to…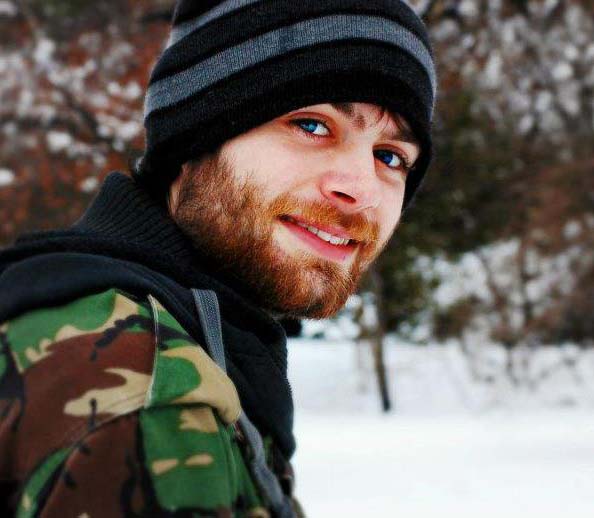 Hey there, I'm Jim and I'm located in London, UK. I am a Writer and Managing Director here at Grimoire of Horror. A lifelong love of horror and writing has led me down this rabbit hole, allowing me to meet many amazing people and experience some truly original artwork. I specialise in world cinema, manga/graphic novels, and video games but will sometime traverse into the unknown in search of adventure.